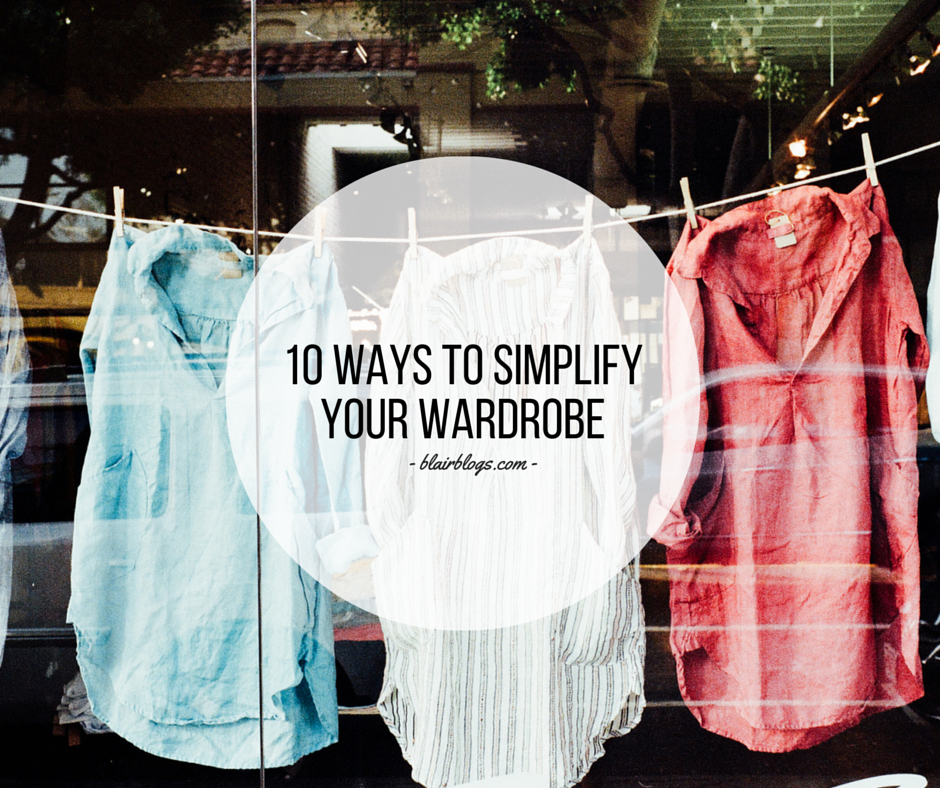 I used to have far too many clothes, many of them ill-fitting and unflattering, and even more just unloved. Over time, I've discovered many ways to simplify my wardrobe. Now, I have items that I really love (and are flattering), and this simplification has made my life better overall. Today, I'm sharing 10 ways to simplify your wardrobe. Enjoy!
Podcast: Play in new window | Download
Subscribe
Engage
Leave me a voicemail (Make sure to leave your name and location–your comment, tip, or question could be featured on a future episode!)
For more information on Simplify Everything, click here. Here's to living simply!
Thank you for reading and listening! You can find me online on Facebook, Instagram, Pinterest, and Twitter. If you'd like to be alerted whenever I publish a new post, you can follow me on Bloglovin' or subscribe via email. Check out my fun tees in my Etsy shop and listen to my weekly podcast about simplifying life, Simplify Everything!