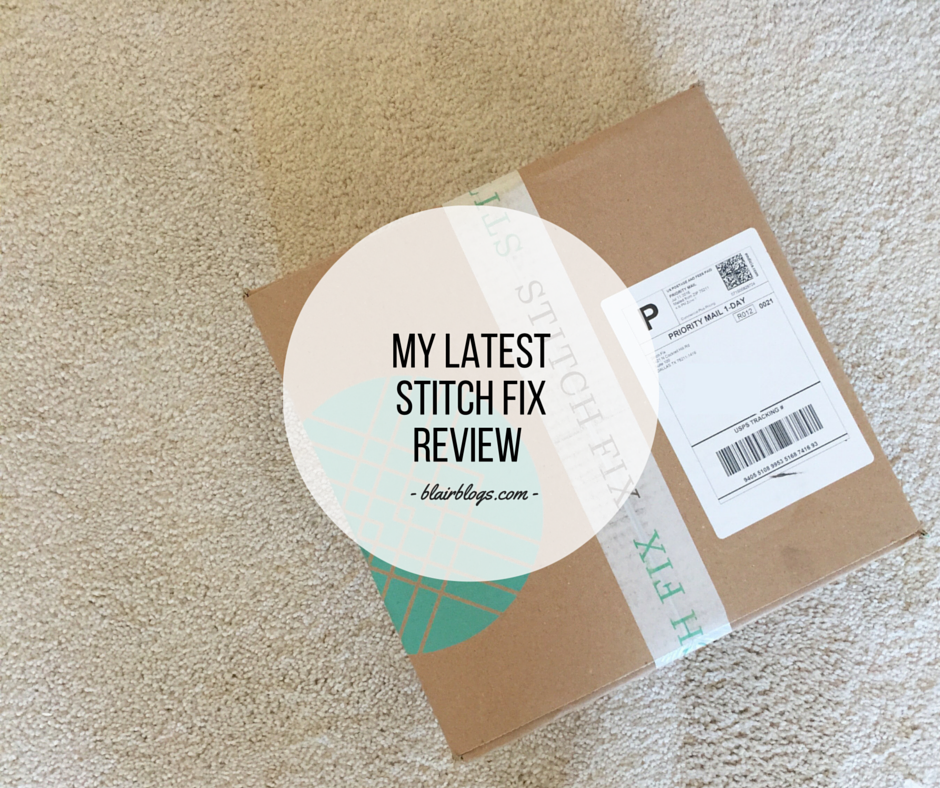 I got a box from Stitch Fix this week! If you don't know what Stitch Fix is, I explained the service in detail in this post, Here's Exactly How Stitch Fix Works From Start to Finish if you're interested. I rarely shop for clothing, so I'm always excited to add a new piece to my wardrobe from Stitch Fix whenever I schedule a box.
Here's what I got this fix:
1 | Roosevelt Halter Blouse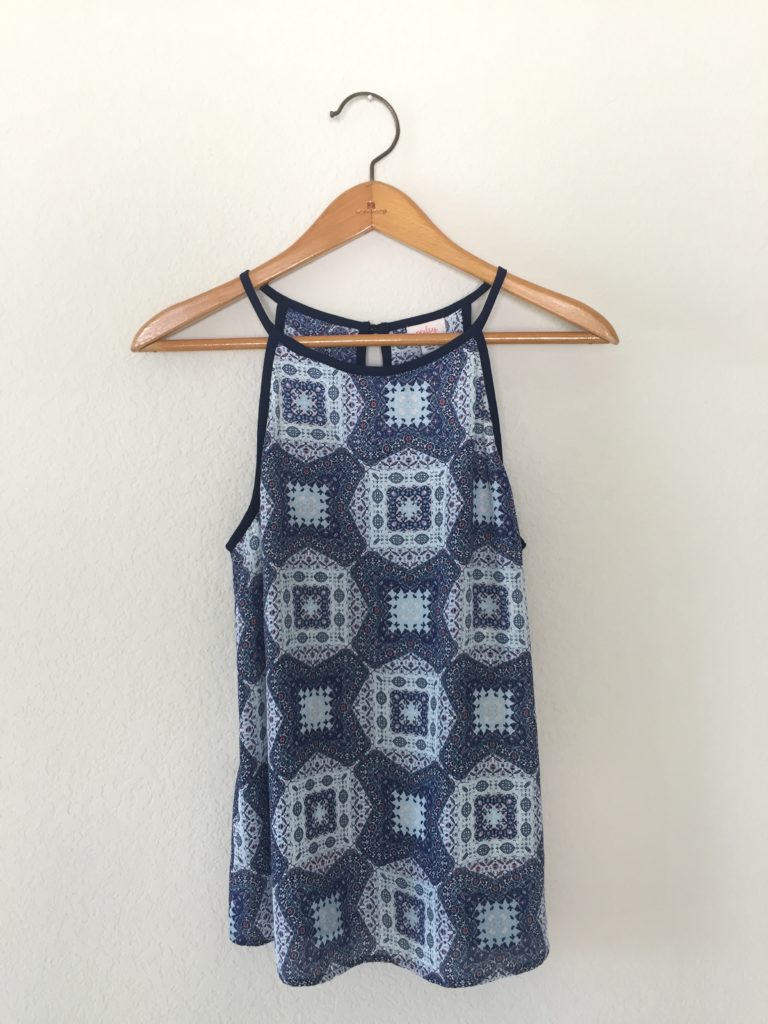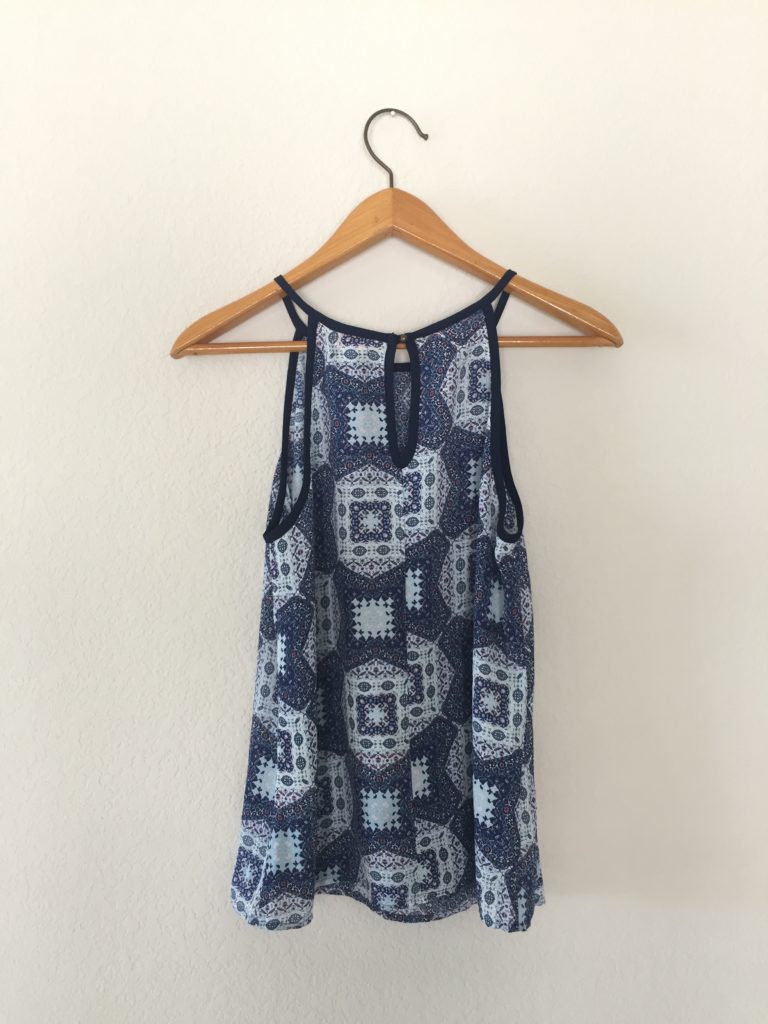 This top is summery, breezy, and flattering and I don't have anything like it. Plus, it looked fantastic with the boyfriend jeans that my stylist Keri sent me. Verdict: keep!
2 | Rogers Distressed Boyfriend Jean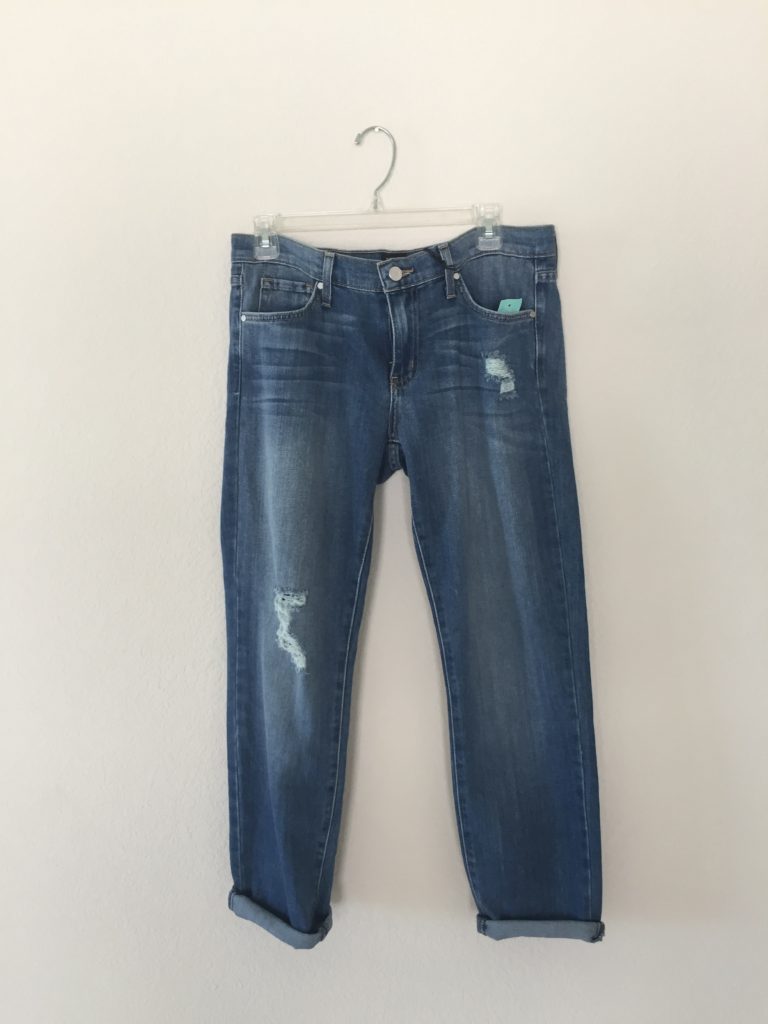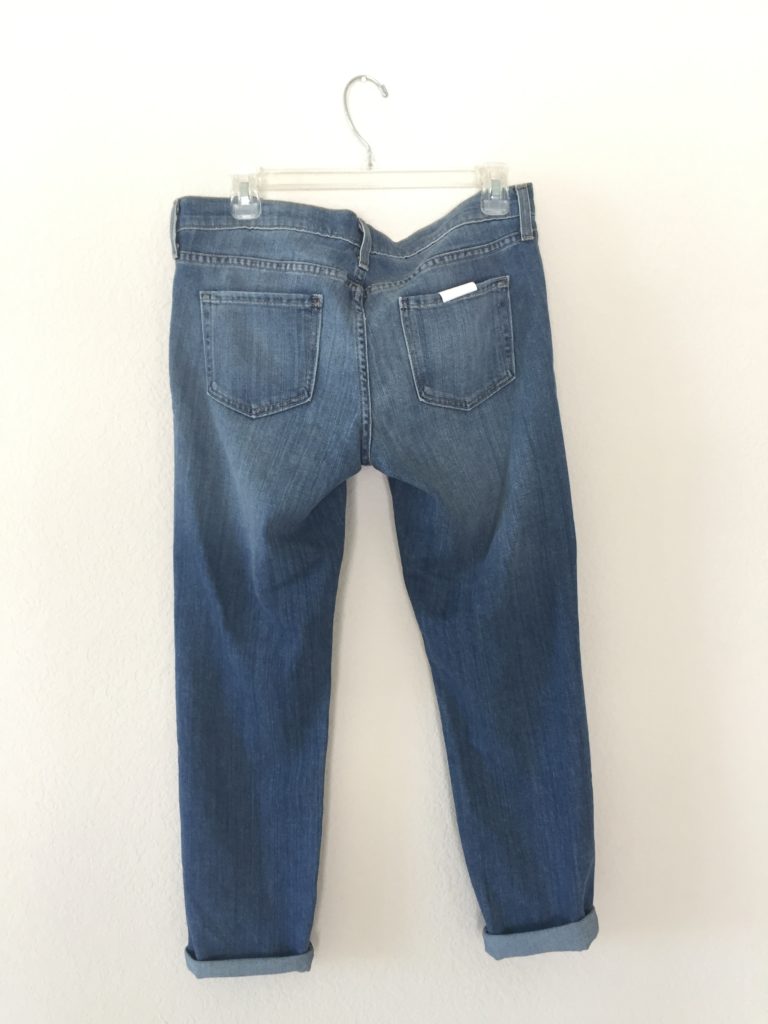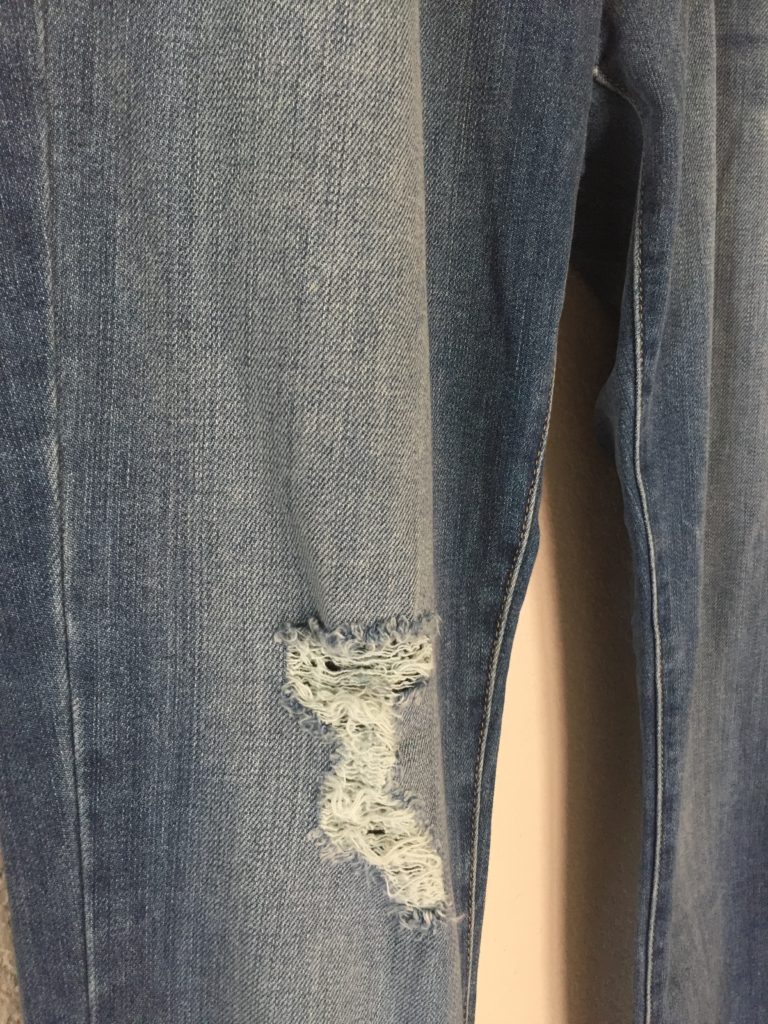 I've always thought boyfriend jeans looked so casually cute with strappy sandals or wedges and a pretty top or tee. However, every time I've tried them on, I've found them to look frumpy and unattractive. These jeans were a hit, though. They're made of a very thin and comfortable cotton and look fashionable and stylish instead of like a frumpy afterthought. I loved them with the blouse above! Verdict: keep!
3 | Marci Dress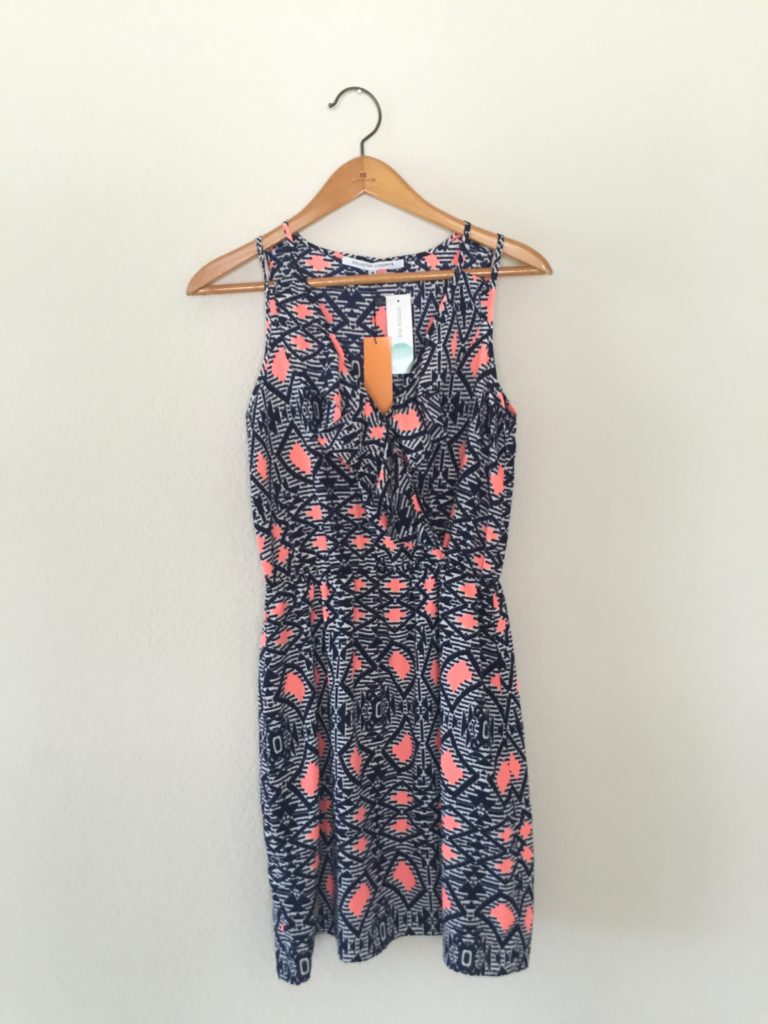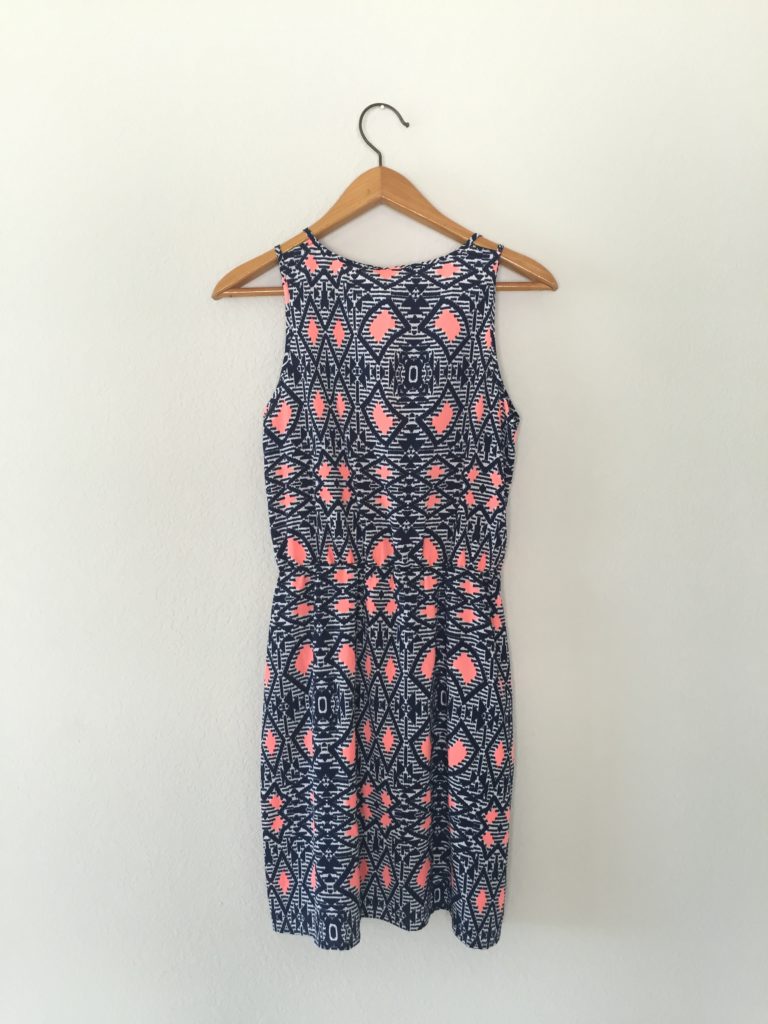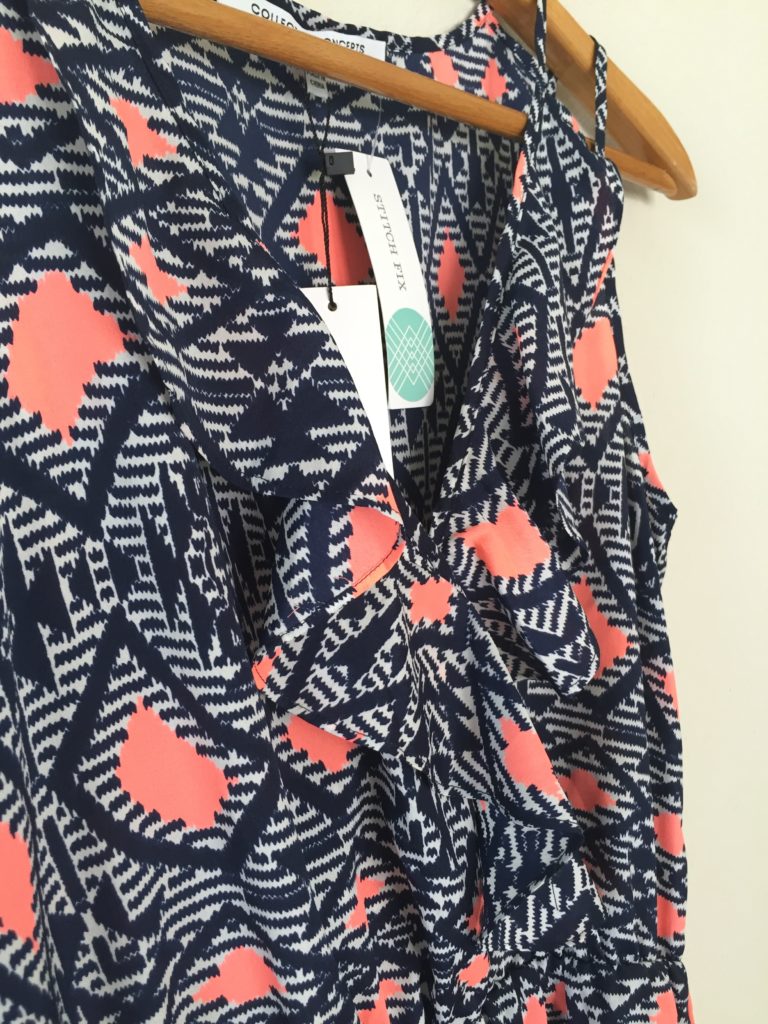 I loved this dress out of the box and I loved this dress on my body. It's flattering and pretty, and I love the colors. However, I recently bought two similar dresses from Stitch Fix–one in navy, and another in a pale pink pattern. I don't wear dresses very often, so as much as I adored this one, I couldn't justify keeping it. Verdict: sad return.
4 | Tarina Dress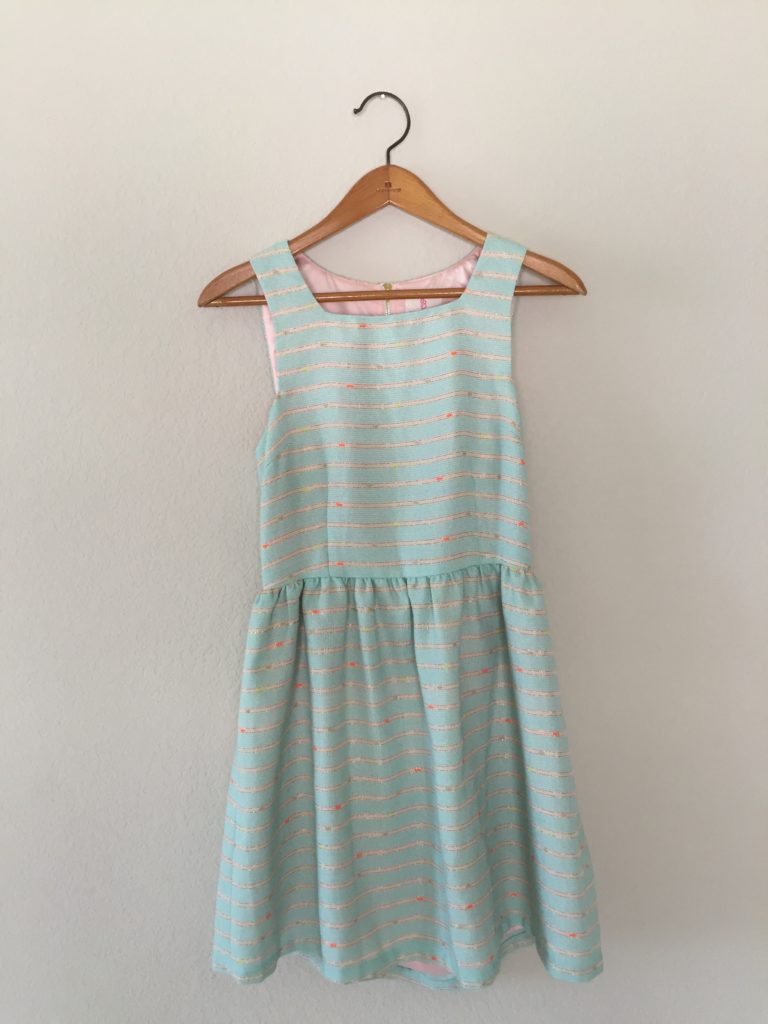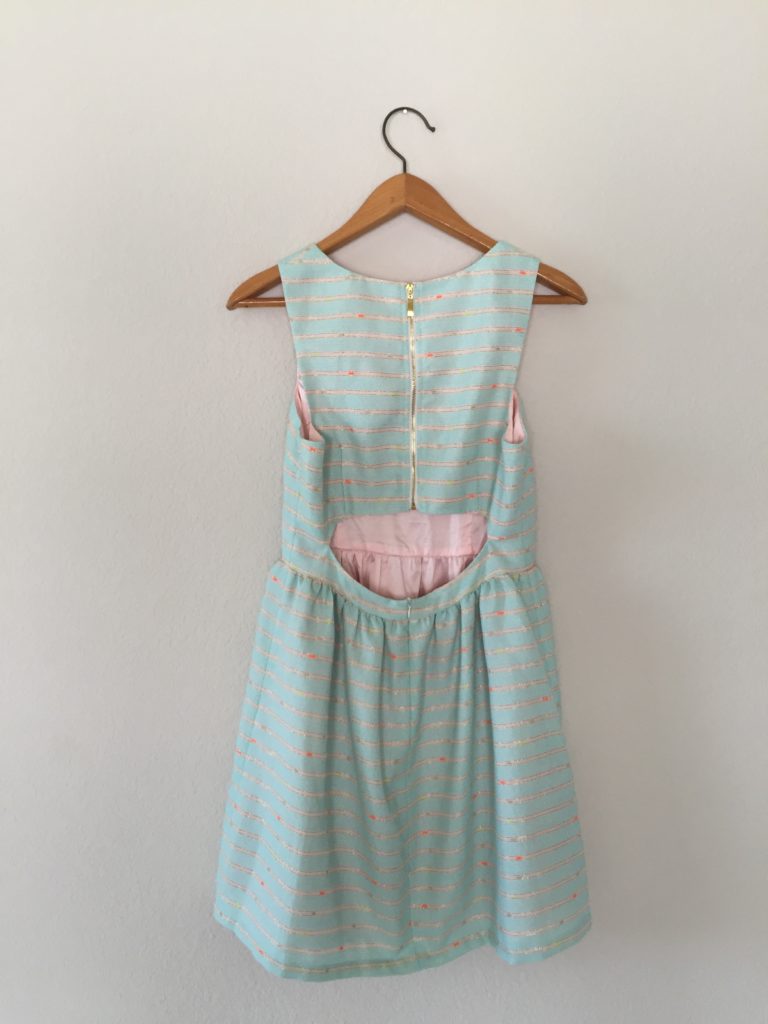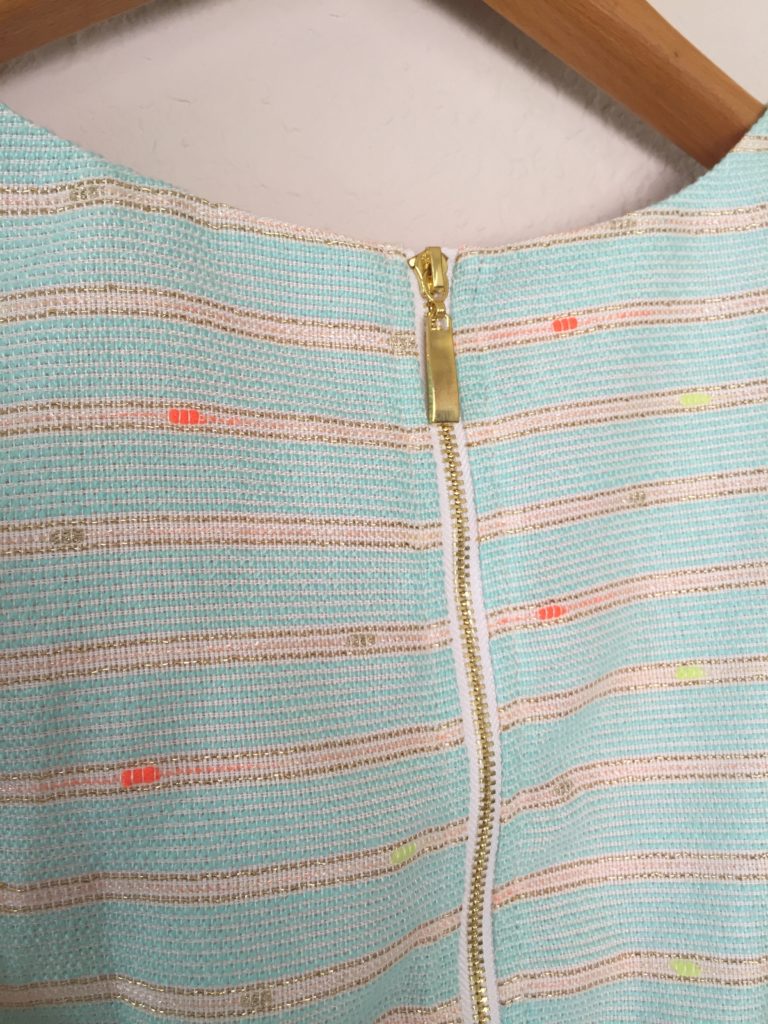 When I pulled this dress out of my box, I knew it would be expensive. The fabric is clearly high quality and the dress itself feels like it came from a high-end boutique. At $198, I was right. My stylist noted that this would be a splurge, but could be perfect for my upcoming wedding anniversary, and I agree. (This is the first time I've received a splurge item, and I really enjoyed trying it on!) The fabric and craftsmanship are beautiful, but I didn't love the squared-off neckline and again, I couldn't justify spending nearly $200 on a dress that I would only wear a couple of times. Verdict: return. (And my wallet sighed of relief 😉 )
5 | Sondra Textured Knit Dress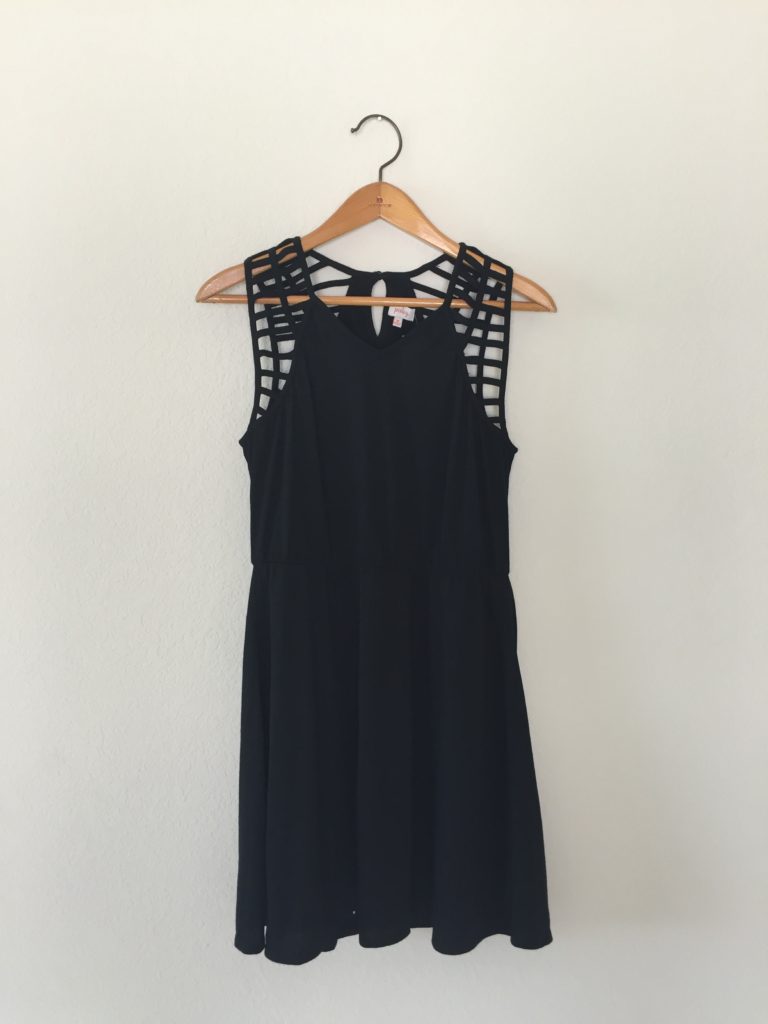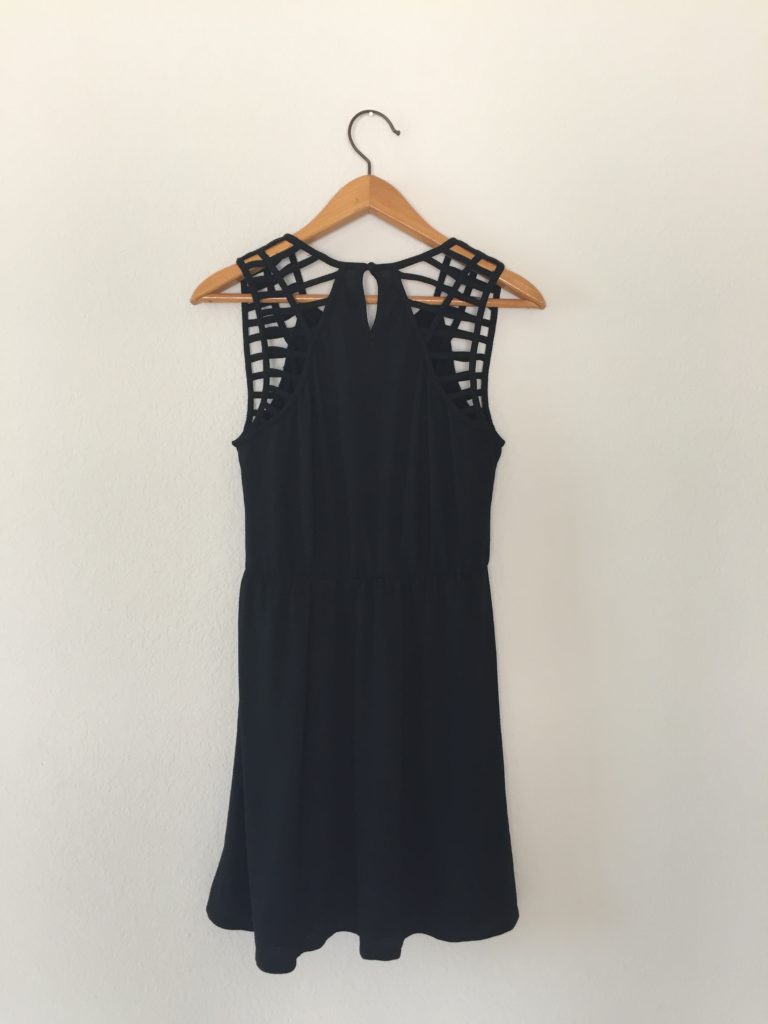 This was the only piece in this fix that I was skeptical of right off the bat. My style is not at all edgy, and I wasn't sure if I liked the shoulder detailing on this dress. When I tried it on, it didn't matter whether I liked it or not because the shoulders were too wide for my frame, so the detailing bunched up and looked sloppy. The style was more appealing to me when I was wearing it, and I'm unsure whether I would've kept it or not if it had fit properly. Verdict: return.
This was a great fix! I loved the variety and would've kept 4/5 pieces had money been no object. If you're interested in creating a style profile and trying Stitch Fix, you can do so here. For more information on the service, check out this post.
// Do you use Stitch Fix? What has been your experience with it?
All Stitch Fix links are my referral links.
Thank you for reading! You can find me online on Facebook, Instagram, Pinterest, and Twitter. If you'd like to be alerted whenever I publish a new post, you can follow me on Bloglovin' or subscribe via email. Check out my fun tees in my Etsy shop and listen to my weekly podcast about simplifying life, Simplify Everything! Are you a blogger too? Check out my Blogger Mentorship Program.