I've mentioned Stitch Fix several times here on my blog, and each time, I've been met with questions about it and requests to explain and review it. I've been Stitch-Fixing for three years, but I remember having lots of questions and wondering what real women actually thought about it before I signed up myself. Today, I'm going to explain exactly how Stitch Fix works from start to finish as well as my thoughts and opinions on it. I got a gift card from my mother-in-law for Christmas, and I waited a few weeks ago to schedule a fix because Spring and Summer clothes are my favorite! This post isn't sponsored, but the links are referral links.
First of all, here's what Stitch Fix is: it's a service that delivers five pieces of hand-picked clothing, jewelry, and/or shoes to your home based on your style preferences and sizes. After trying them on, you mail back what you don't want, keep what you do, and pay accordingly.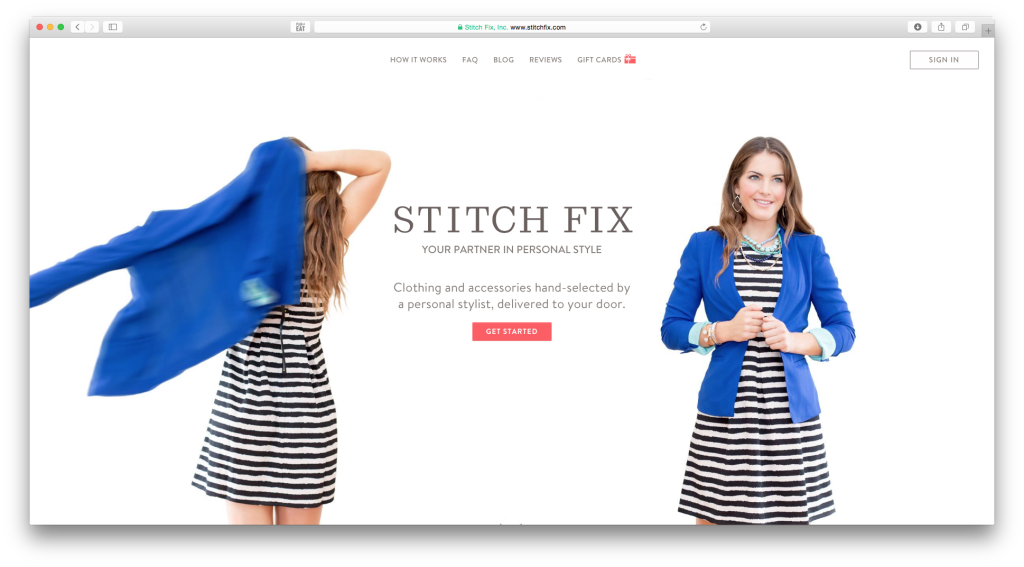 When you first sign up, you'll complete a style profile. This will help the person putting together your fix (your stylist) know what you like, what you wear, and what you're looking for. Below are some screenshots of various looks; for each one, I had to select how much I liked it or disliked it (the scale is "hate it," "don't really like it," "like it," and "love it").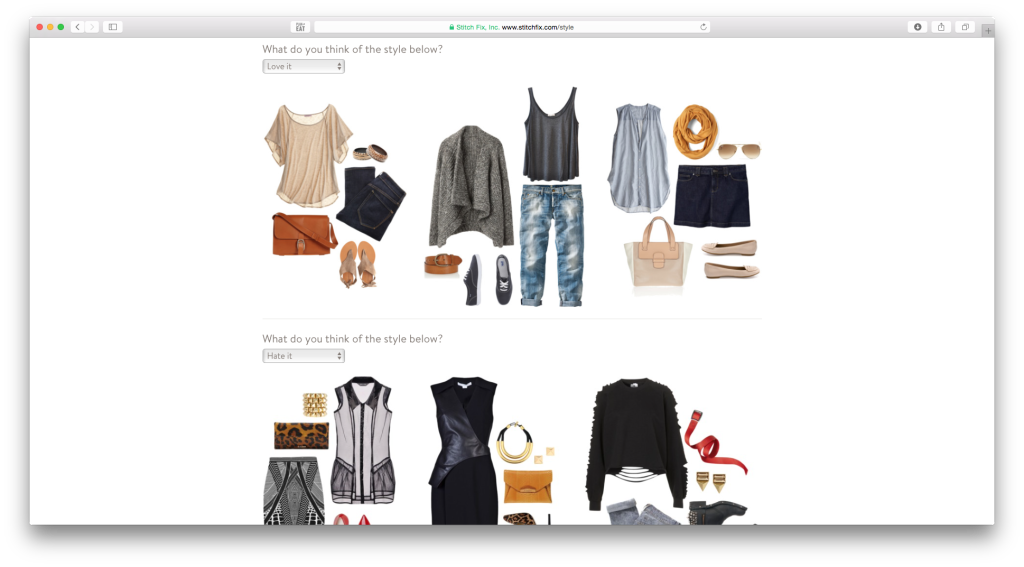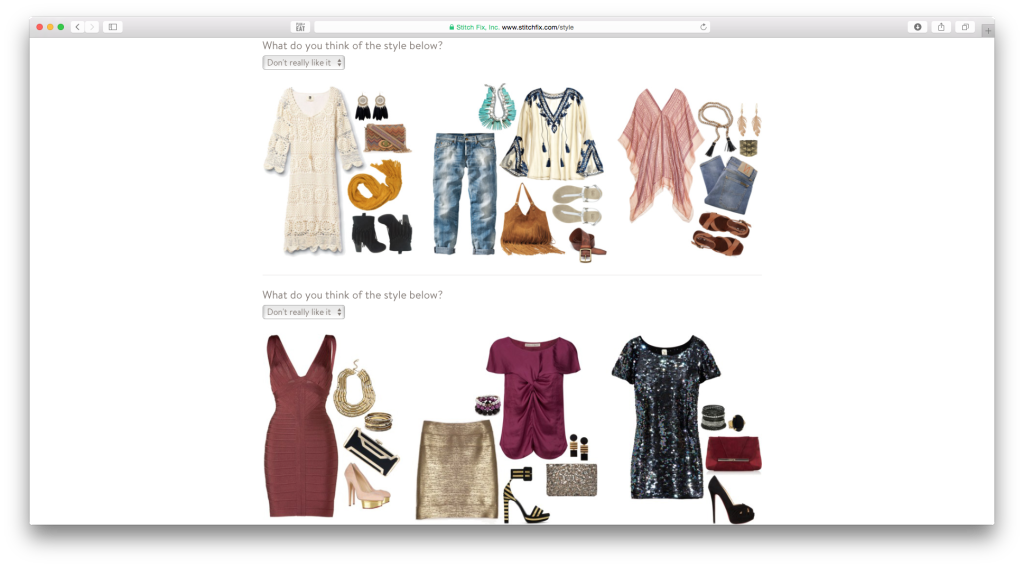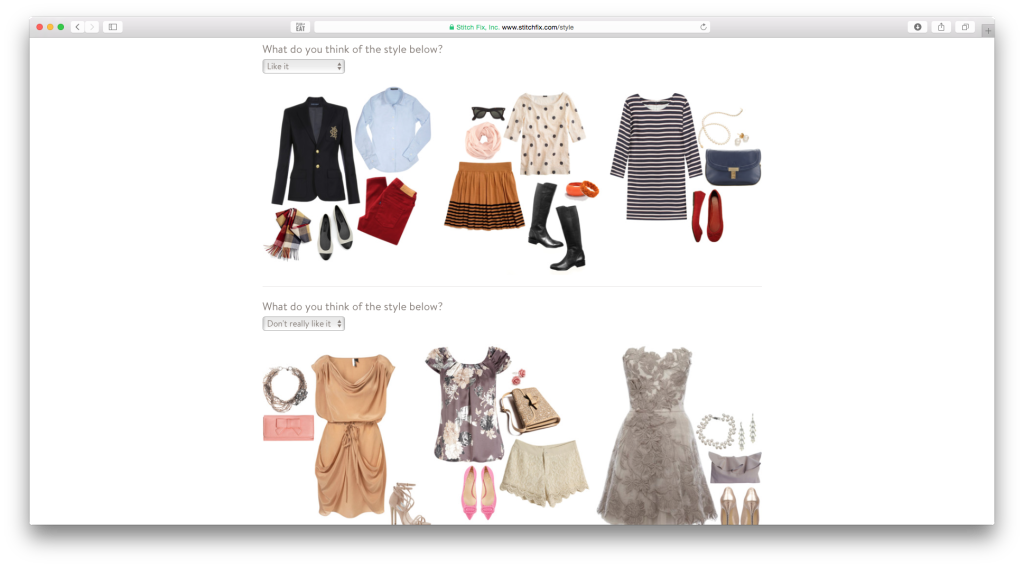 Then, there are a series of questions about your lifestyle and what kinds of clothing you're interested in seeing in your fix. If you work in a formal corporate environment, you can note that, and you'll likely receive more professional and formal pieces. If you go on dates a lot, you can note that, and you'll likely receive more flirty and dressy pieces.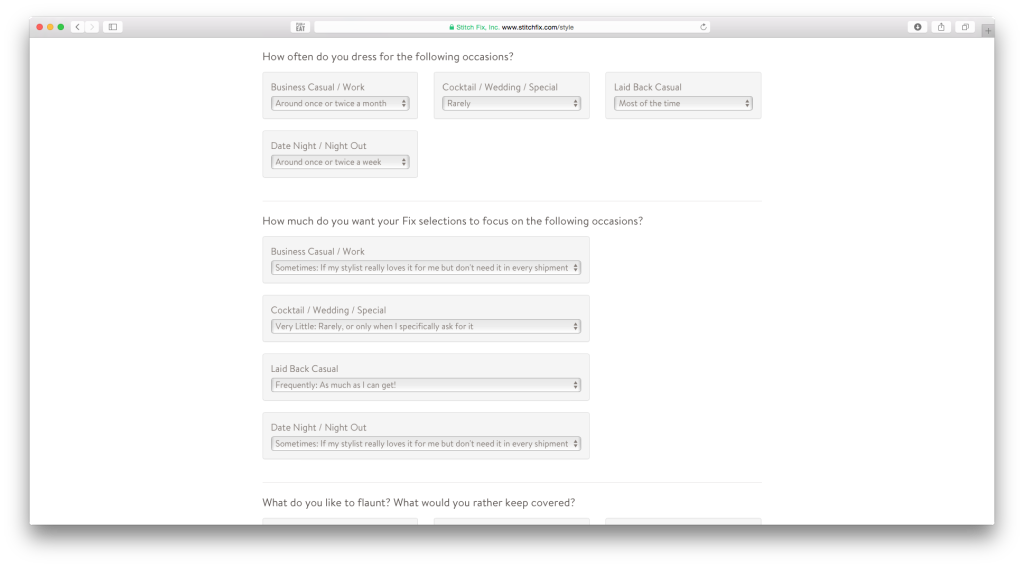 Next, sizing. You'll need to note what size tops you wear, what size pants you wear, and what size shoes you wear. You'll also choose whether you prefer looser or tighter clothing and the fits that you like.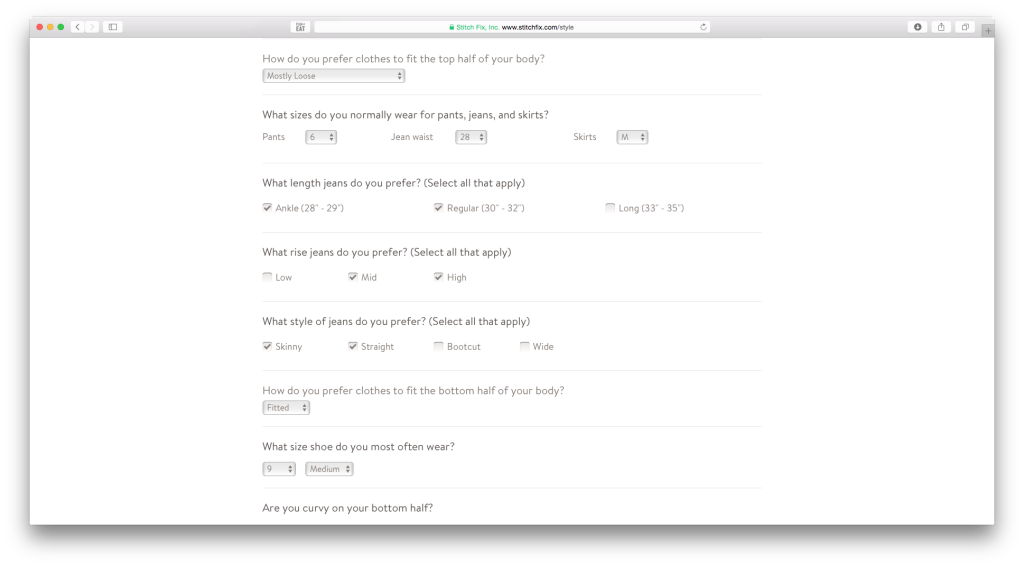 Your style profile will save and you will not need to complete it each time you schedule a fix. If you do change sizes or want to update it, you can do so at any time. But you only have to fill it out once!
After you've completed your style profile, you'll need to choose a date to schedule your fix. There is a $20 styling fee, but if you keep anything in your fix, it goes toward the cost of that item.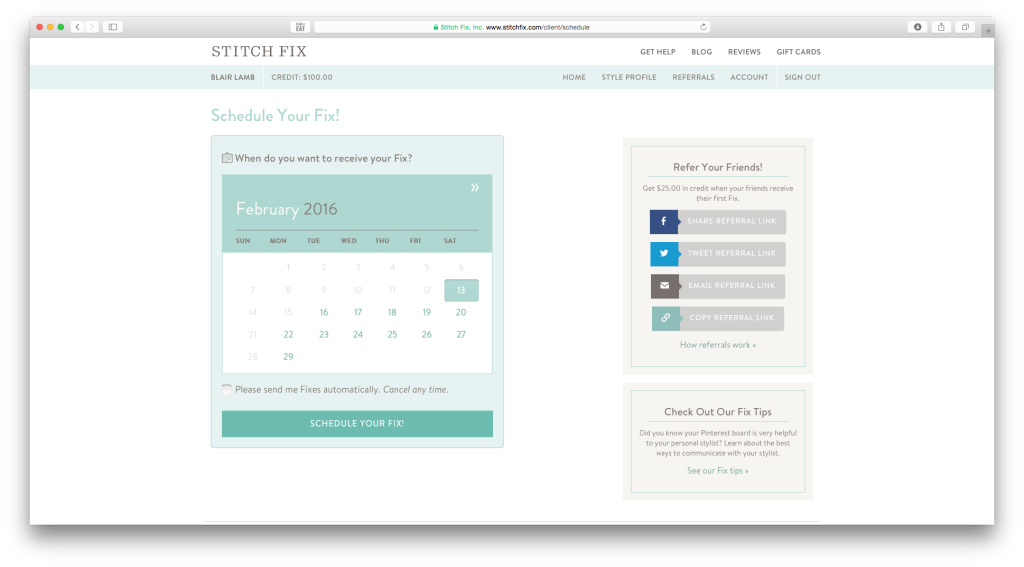 After choosing a date, you have the option to leave a note for your stylist. I highly, highly recommend doing so. This helps your stylist know what you're looking for and you're able to specify any items in particular that you'd like to see. Additionally, you can link your Pinterest style board to your Stitch Fix account so that your stylist can see what kind of things you like. My stylists often send me something similar to an item I've pinned, so I'd encourage you to link your Pinterest style board (or create one) as well.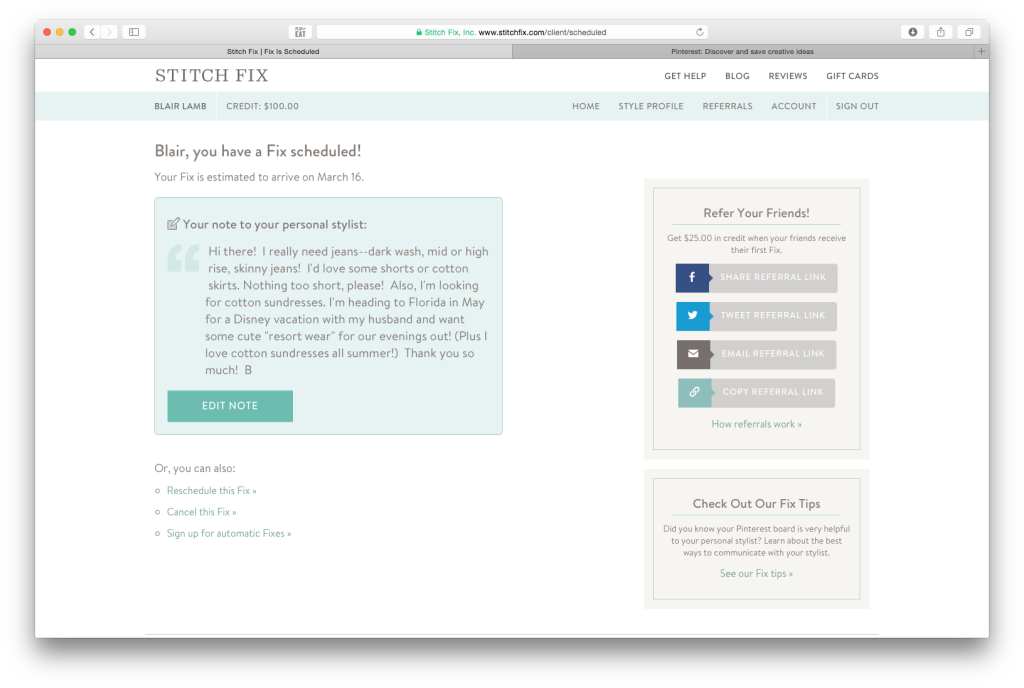 Then, you wait. Just before your fix ships, you'll get an email telling you to double-check your address and make any last-minute changes to your account or style profile if necessary. This has been particularly helpful for me since I've moved four times in the past three years–I often need to update my address before it ships!
Then comes the fun part: your fix arrives in the mail! Yay!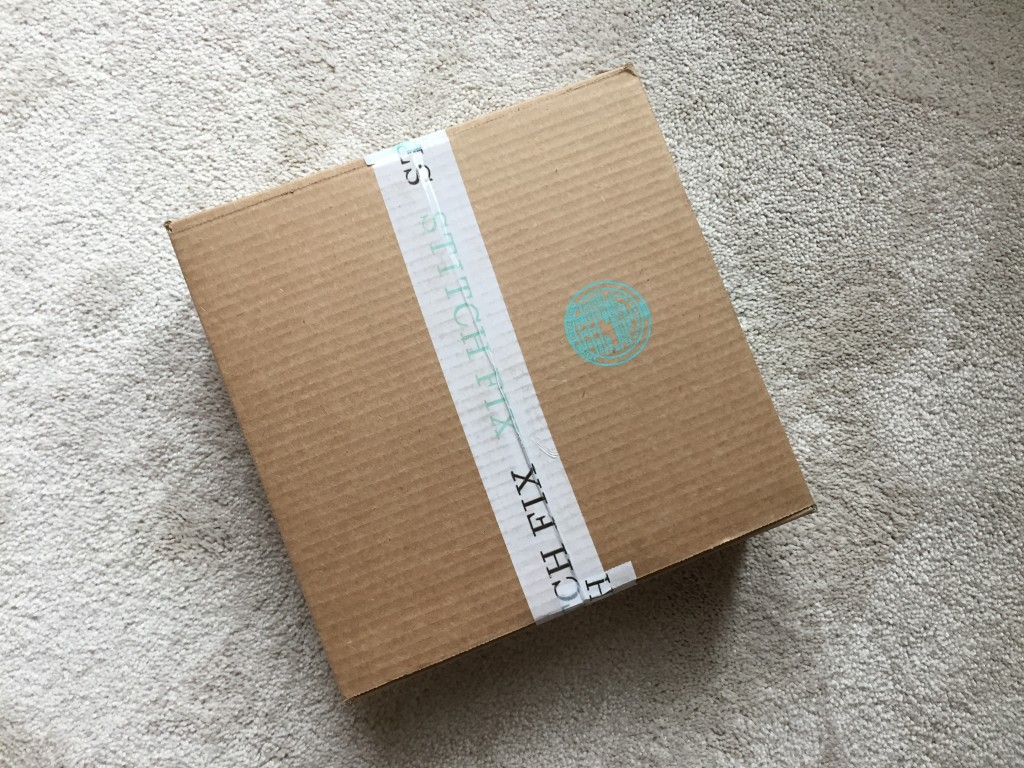 Inside you'll find a neatly wrapped bundle of five items, suggested style cards for each one, a price sheet, a return envelope, and a note from your stylist.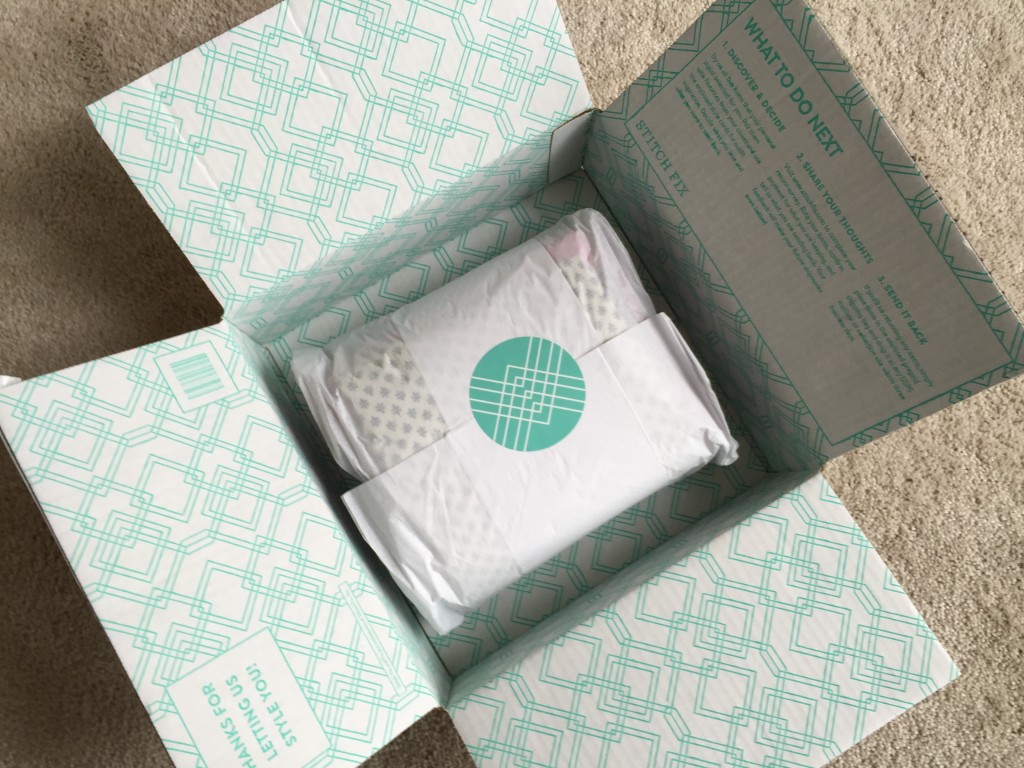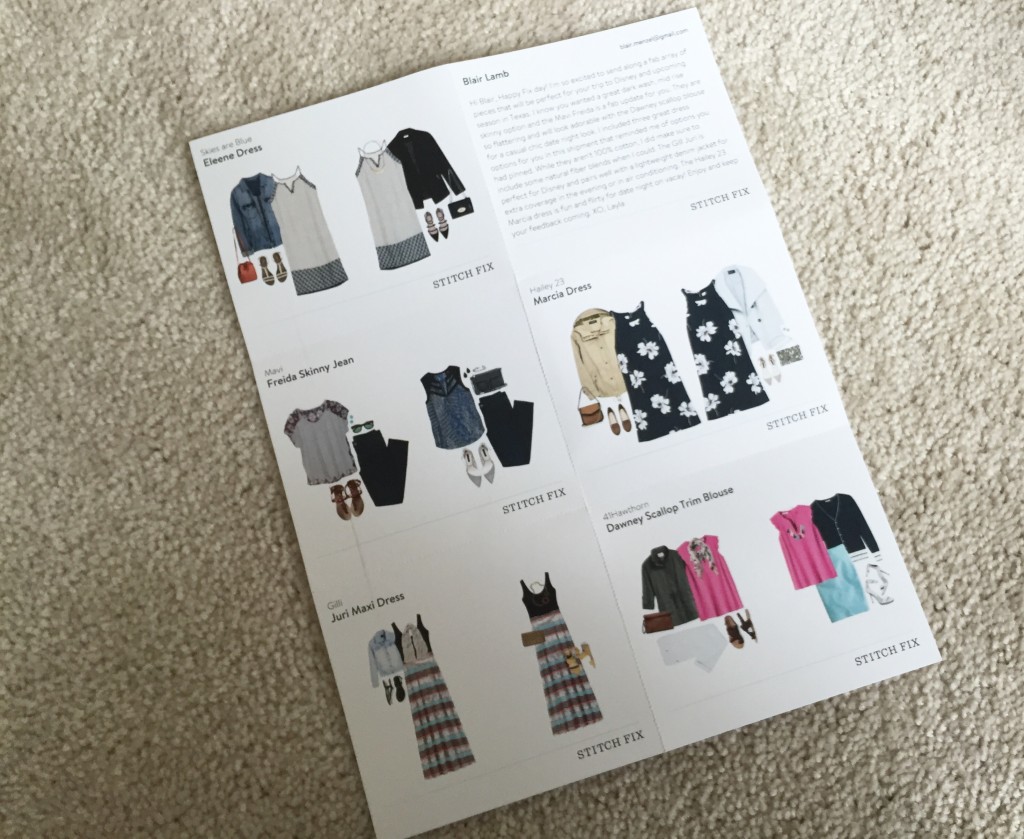 Below are photos of the five pieces I received, what I thought about them, and whether or not I kept them.
First, I received this black and white patterned dress. I loved it out of the box, but it was incredibly unflattering on. The way it's cut, it was super loose under my arms, but extremely tight around my hips. I wish it had fit differently, because it's so cute, but it went back!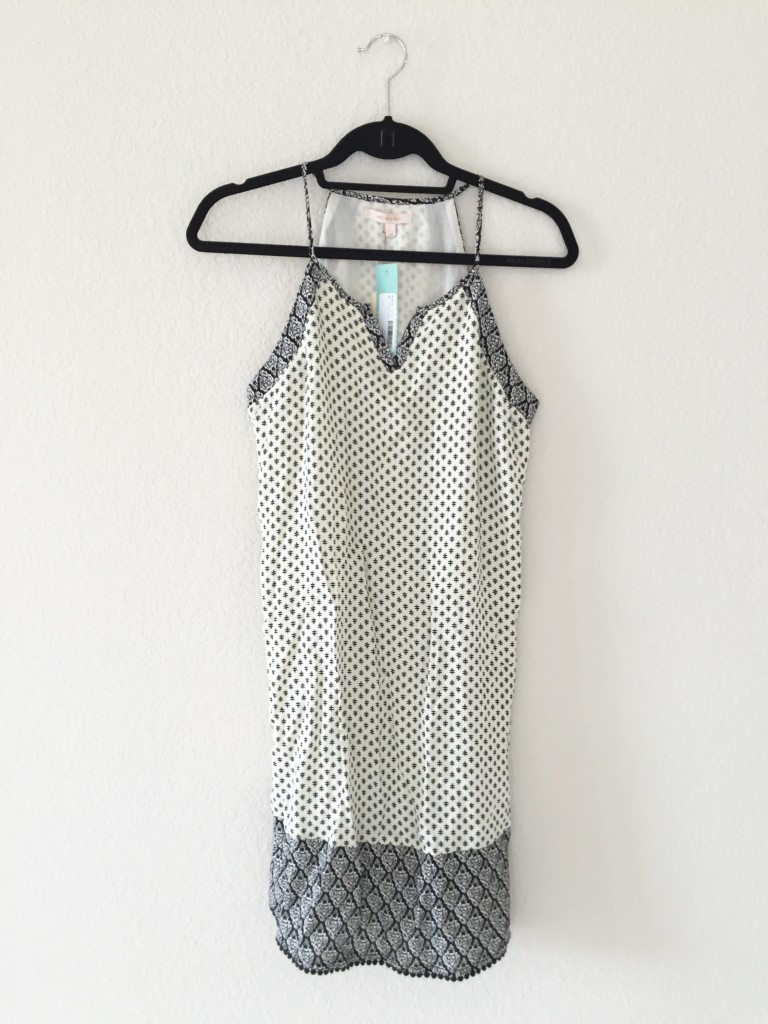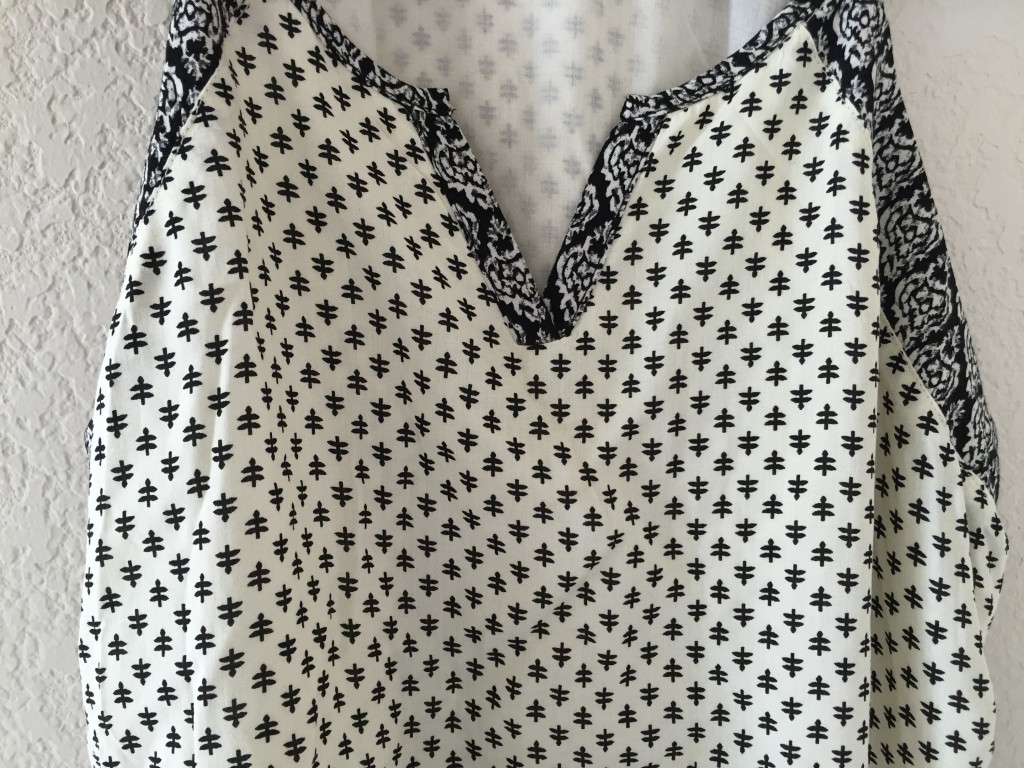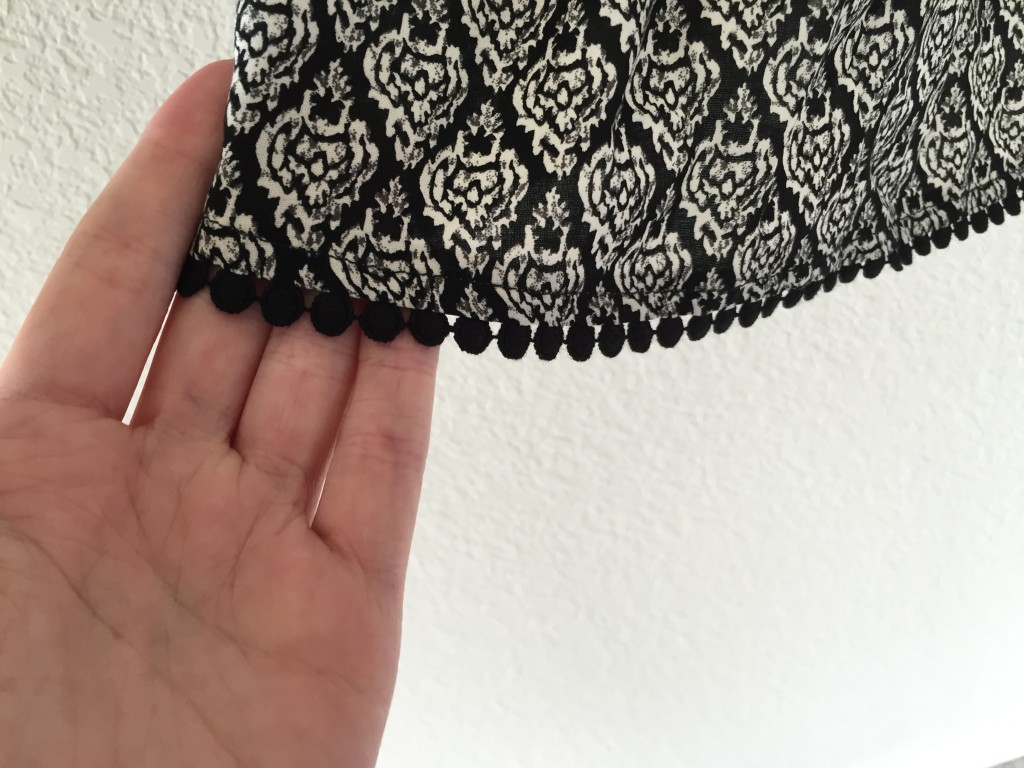 Next, I got a hot pink top with scalloped sleeves. I don't own anything this bright, but I absolutely loved the cut and material, and I decided this color is perfect for Spring and Summer, so I kept it. It'll look so cute with jeans or white shorts in the warm weather!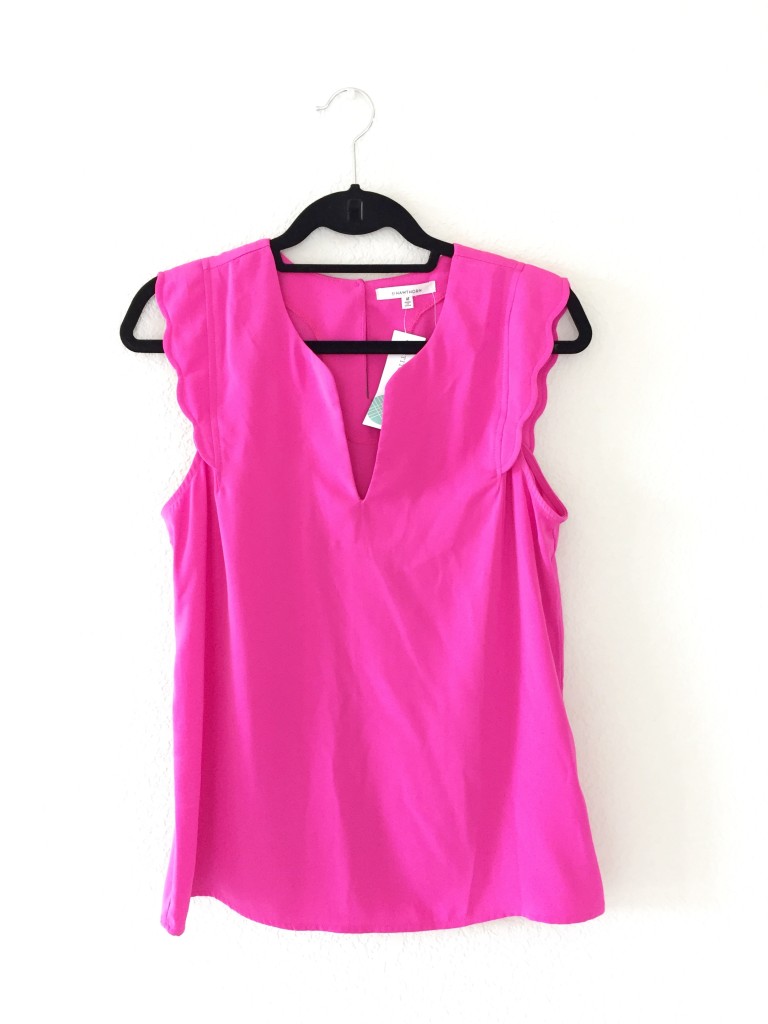 Third, I got a maxi dress. Out of the box, I knew I wouldn't keep it. I don't wear anything with neon colors, and the colors were really, really loud. The fit though? Like a dream! The black up top was so slimming and flattering and the cut-out back was adorable. I sent it back, sadly–I totally would've kept it with a different print!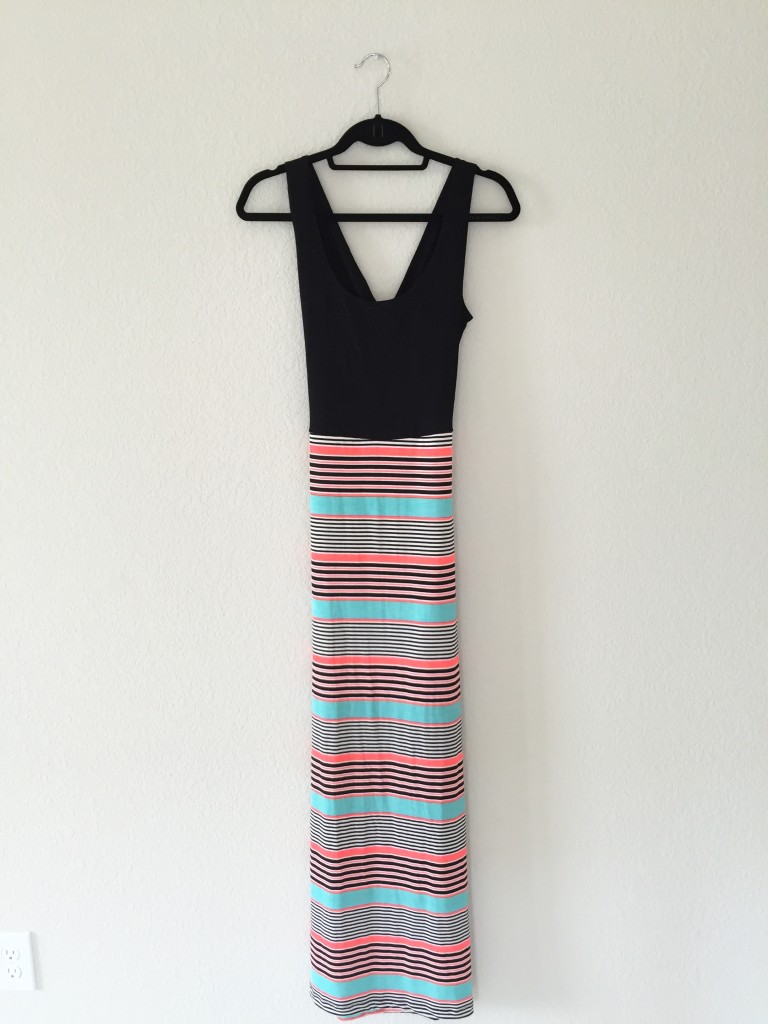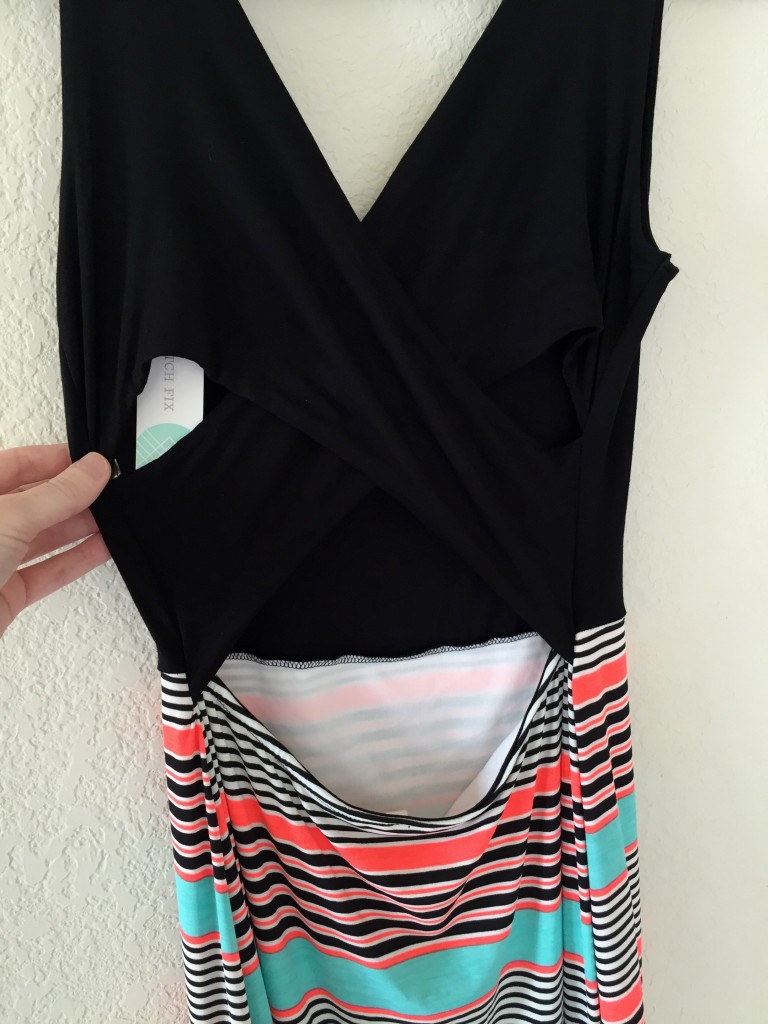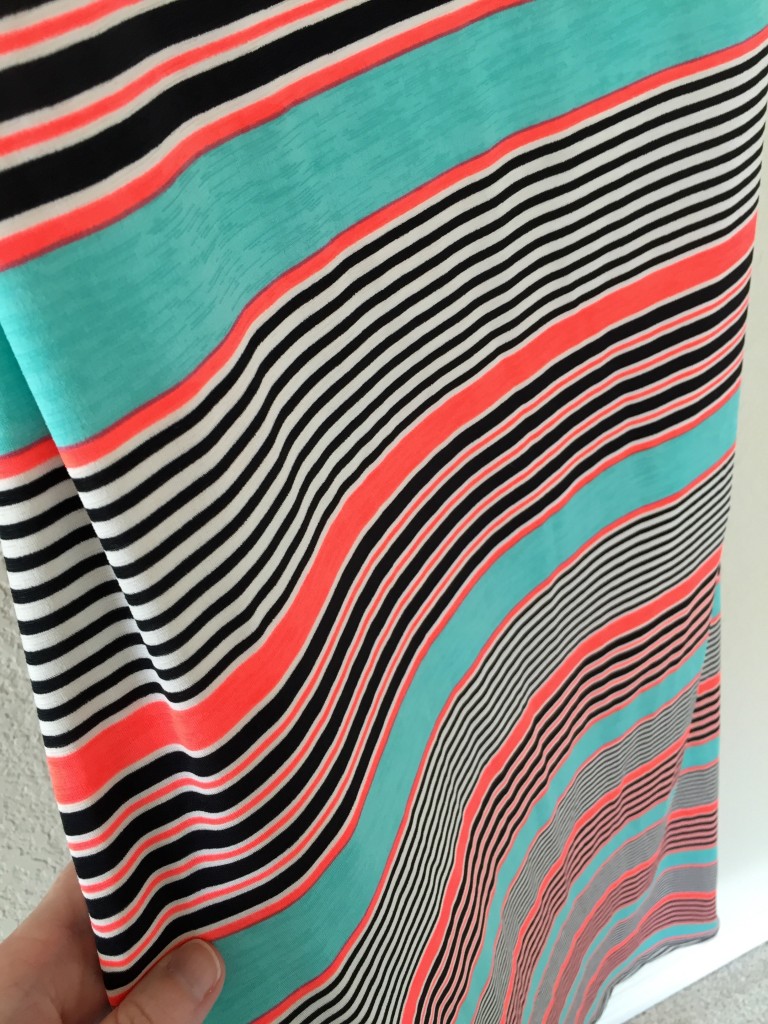 Next up were a pair of dark skinny jeans! I had specifically requested these, but forgetting that I had, I bought a pair in between scheduling my fix and receiving it (in all fairness, it was about 6 weeks later). If I hadn't just purchased a similar pair of dark skinny jeans, I may have kept these. They were cute and comfortable, but they didn't fit me quite right. Back they went!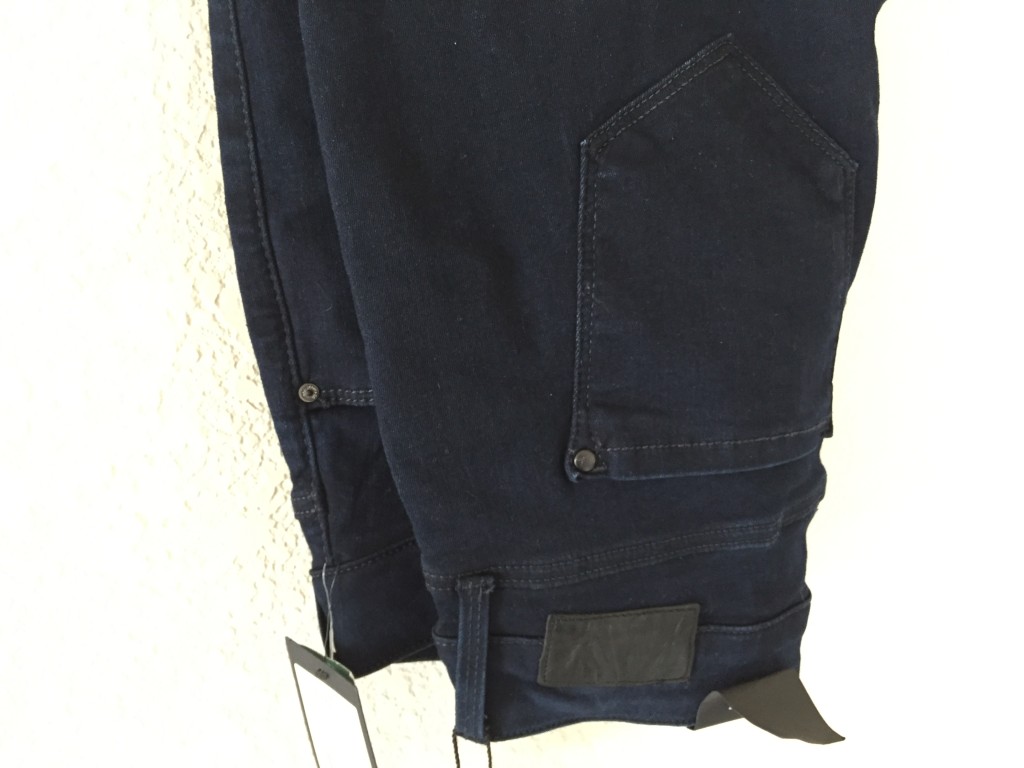 Finally, a navy dress. I absolutely love this dress and definitely kept it. It'll be perfect for the Spring and Summer, and I can totally see myself wearing it out to dinner, to church, to Summer weddings, etc. Just so light and classy!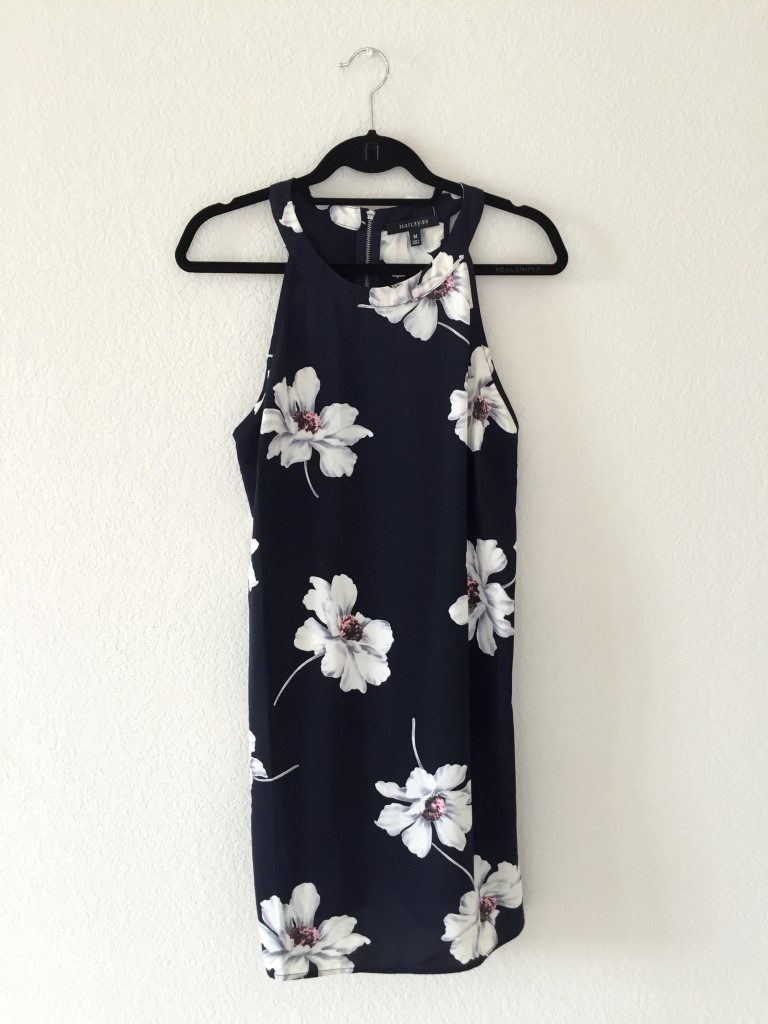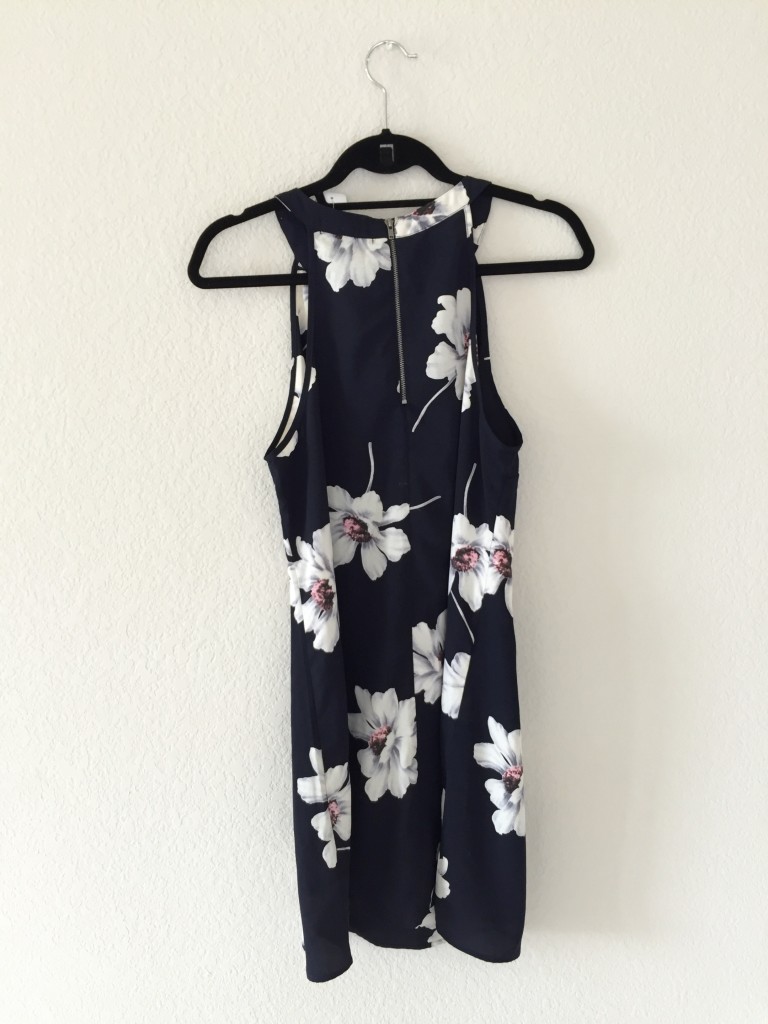 Once you've tried everything on and decided what you'll keep and what you'll send back, you'll need to log into your Stitch Fix account and check out. For each item, you'll click either "keep it" or "return it," and then answer a series of questions about said item. There is also a place for you to leave notes–I recommend filling everything out for each item, that way your fixes will get better and better as your stylist gets to know your personal style and preferences!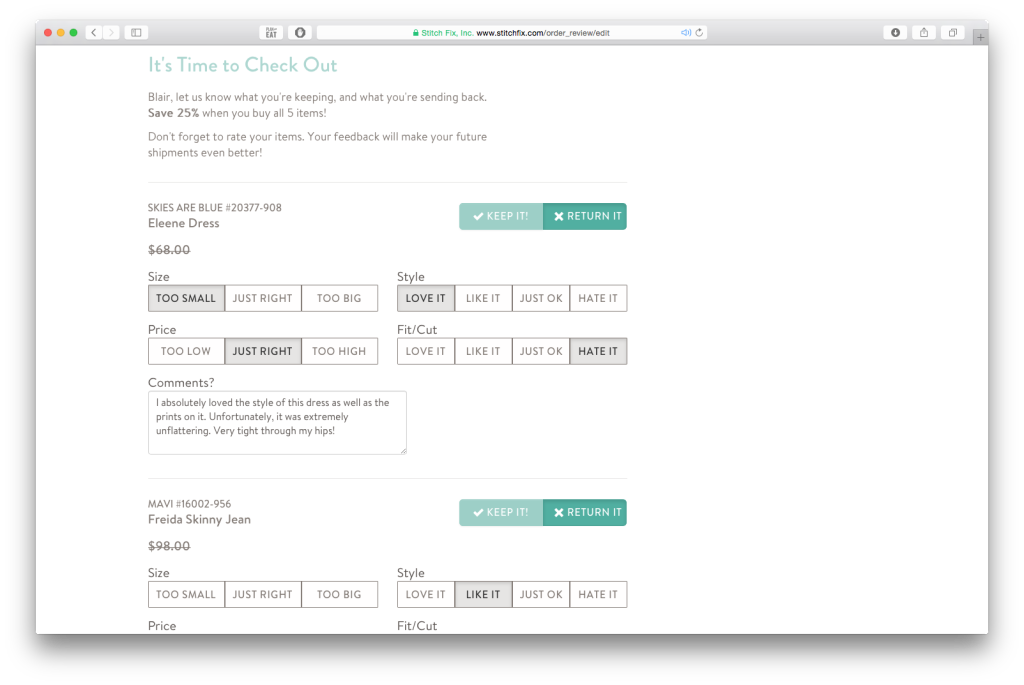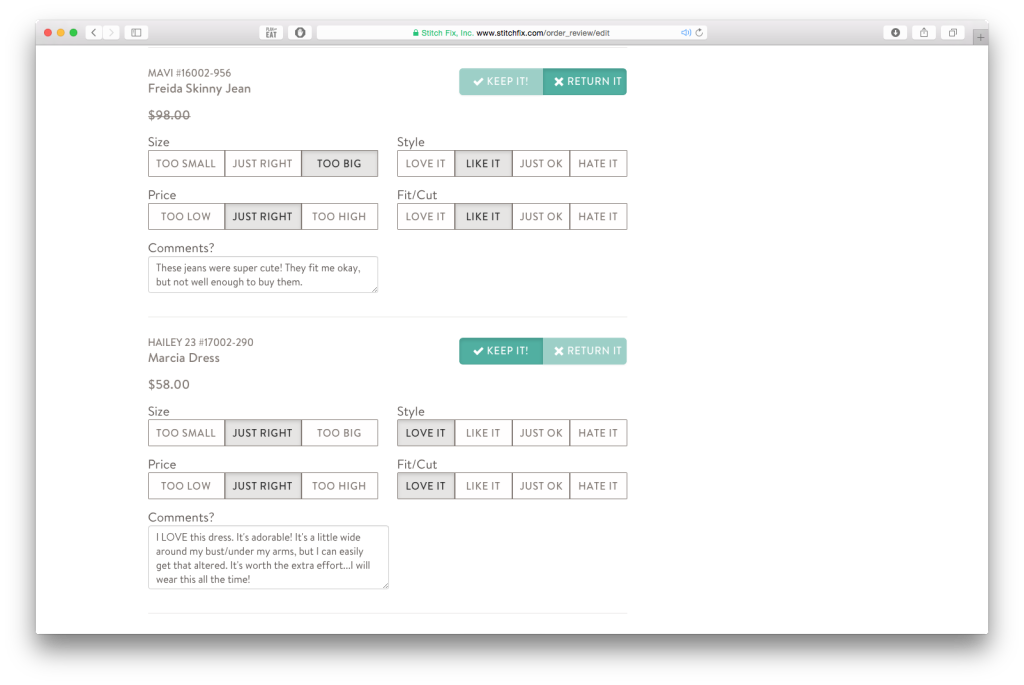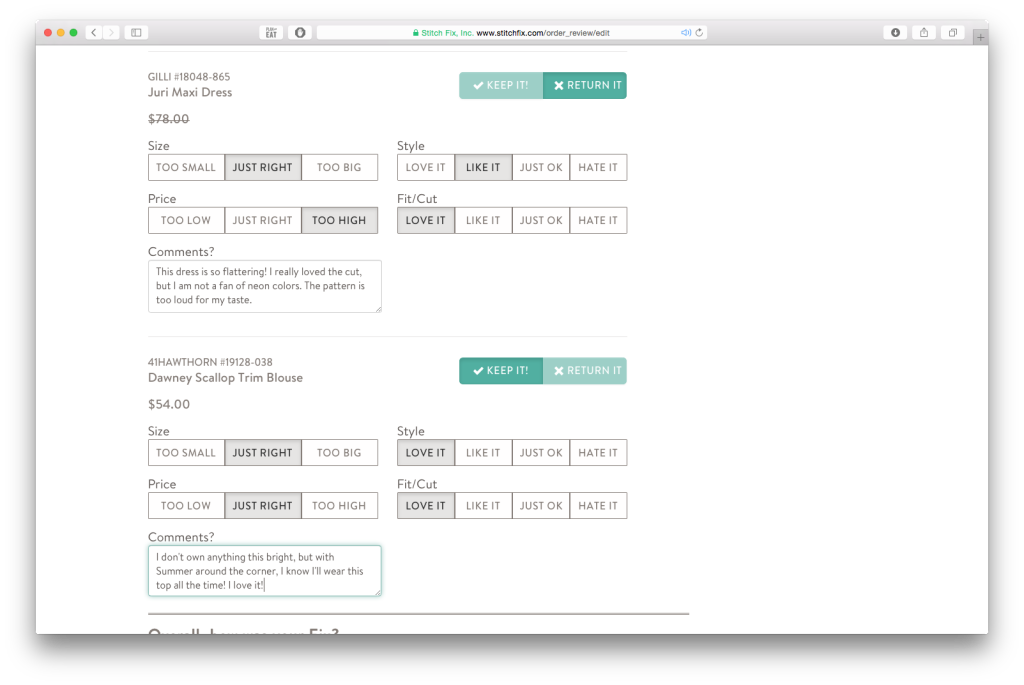 Then, at the end, you'll rate your fix as a whole.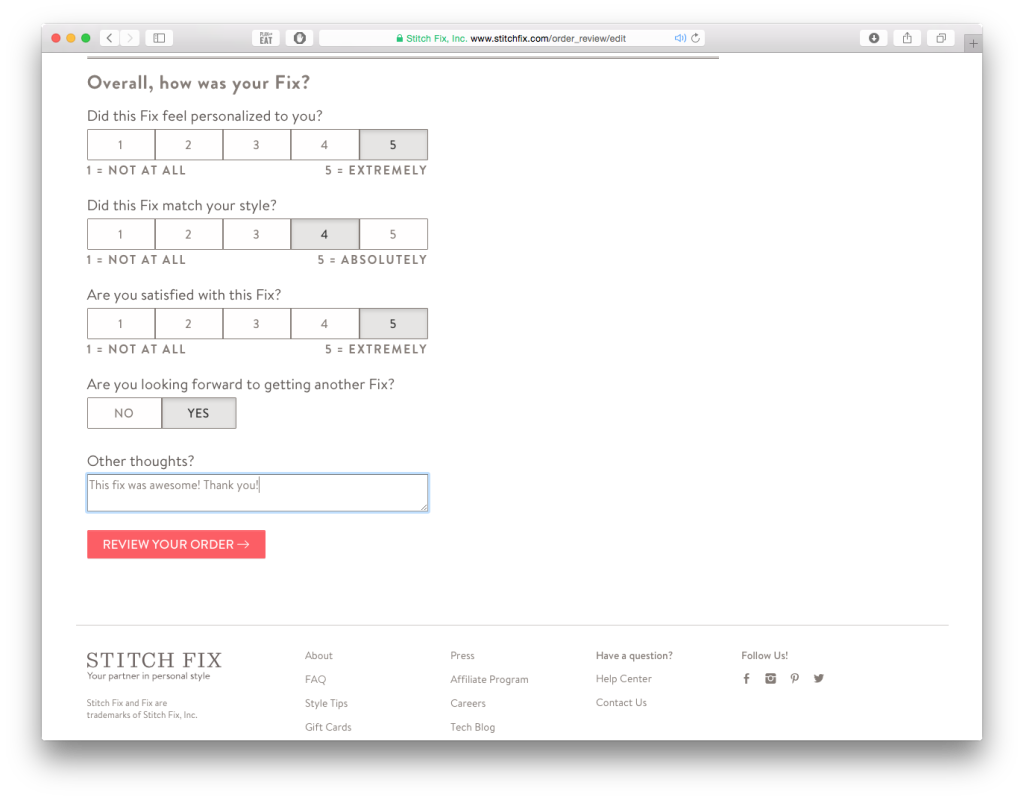 Once you've reviewed your order and paid for the items you're keeping, you have the option to schedule another fix right away. I almost always do, even if it's for a few months out. It's something to look forward to!
Now, you need to send back everything that you didn't keep. You'll pack it all in the included envelope with pre-paid postage and then drop it off at your post office within a few days.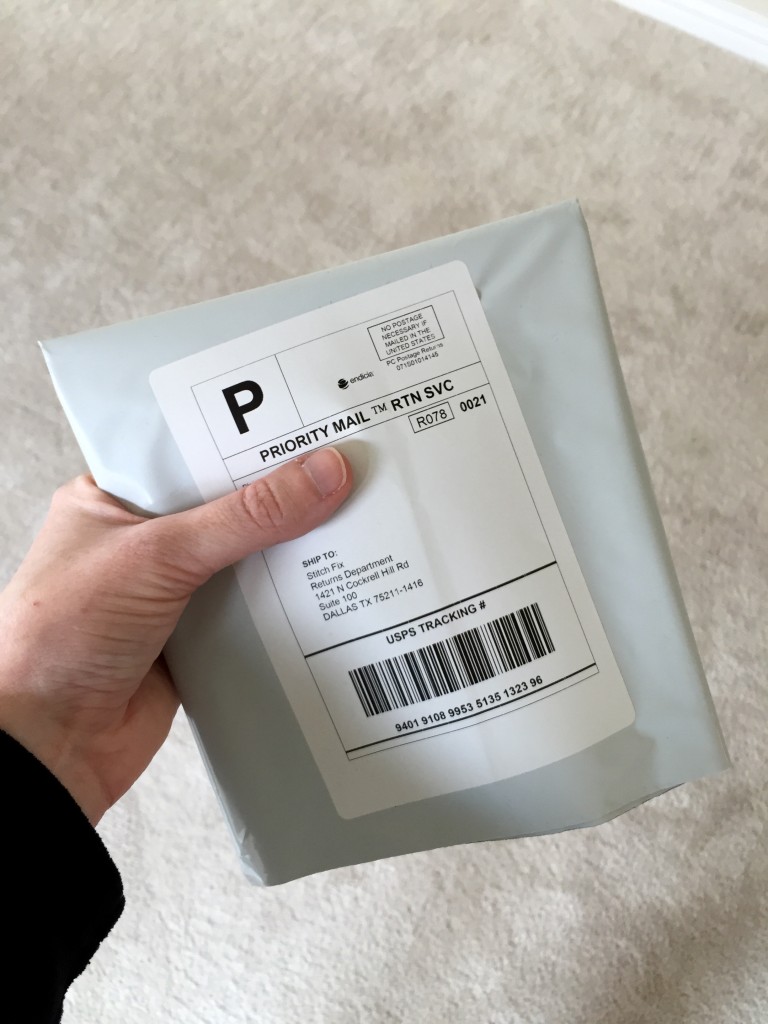 After all is said and done, you'll get an email with a checkout confirmation, which is basically your receipt. You can see here that I kept the dress and blouse, which totaled $112, plus tax, minus the $20 styling fee (since I kept something–you'll only pay $20 if you don't), minus the remainder from my gift card, which was $100. I came in right under budget!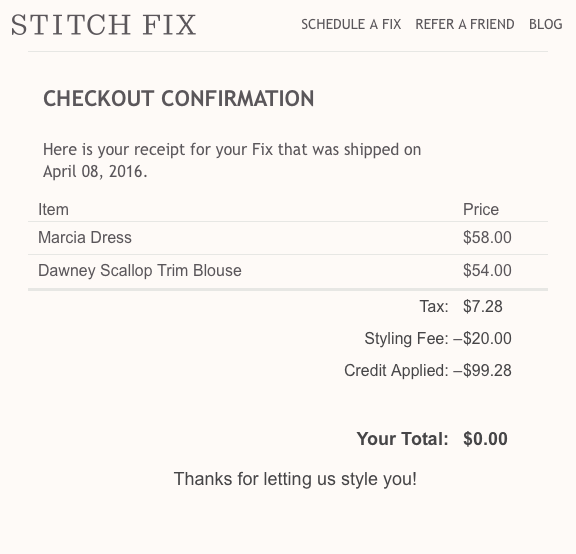 And that's Stitch Fix! I still get most of my everyday/casual clothes from places like Target, Old Navy, and J.Crew Factory, but I almost exclusively use Stitch Fix for all of my dressier clothes.  I wear Stitch Fix clothing (which isn't a brand, by the way, Stitch Fix carries lots of different brands) to nearly every date night, wedding, holiday event, and party. When I worked in an office, I wore it to work most of the time, too. I've loved getting pieces that are a little outside of my style comfort zone (like the pink top above) because I end up loving them every time!
I hope that helps explain what Stitch Fix is and how it works. If you have further questions, I'd be happy to answer them.
// Have you ever used Stitch Fix? What was your experience like?