Marriage, as I've experienced it, is a delicate dance. Giving and taking, pushing and pulling, asking and receiving. It's slowly, slowly, slowly melding two worlds and lives into one and compromising all along the way. After my husband Riley and I got married last summer, we moved in together for the first time. This change was one of the biggest transitions of marriage, especially since we had each lived independently for years prior.
The first few months of being married were full of "You fold towels like that?" and "Why do you keep leaving the toothpaste on the counter?" and "Why do you always turn the air down so low?" and "You fold socks like a crazy person!" (We had a lot of laundry-folding differences, apparently.) If you've ever lived with a roommate or significant other, no doubt you're nodding in agreement. So many of our living differences worked themselves out organically or through conversation and sharing an address has certainly become easier as the months have passed.
Now, we occasionally bump into living-under-the-same-roof differences, but it's less frequent. It's really interesting to see how we've both adapted to one another's preferences, routines, and ways of doing things. Now, much of the way our household is run is because it's how "we" like to do it, not because it's how I do it or how he does it, if that makes sense. Nearly every part of life–how I eat, how I clean, how I make plans, how I socialize, etc.–is different because I got married. This, I've come to learn, is what "two becoming one" means.
I could share so many ways that we've both morphed and changed in the past year, but today is all about Riley! Here are five things that he has "stolen" from me since we got married last summer! (Note: My husband was consulted in the writing of this post.)
// My obsession with skincare
I am slightly crazy when it comes to my skin. (Here are a whole bunch of skin-related posts!) I love face washes, creams, masks, spot treatments, etc. and always follow a strict face-cleansing routine in the morning and evening. (I can't think of a single time that I've skipped it!) When we met, my husband had no such routine. I've slowly rubbed off on him, and he now washes his face twice daily too. I consider this a huge win, even though he literally only uses face wash. 😉 So, "obsession" might be pushing it–maybe I should say that he's caught my interest in skincare.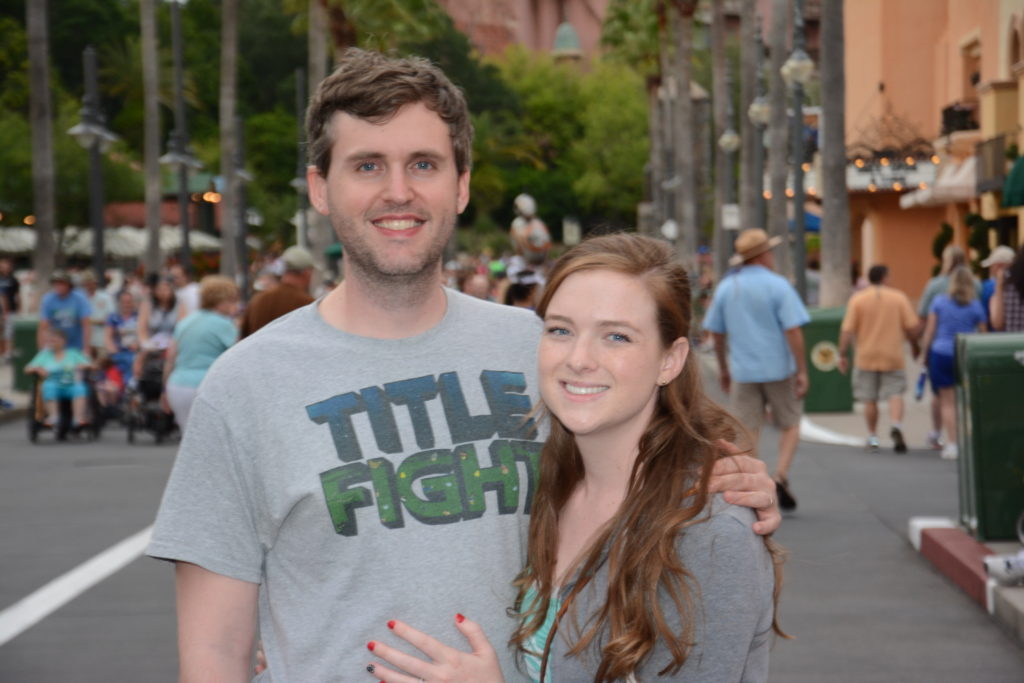 (On a related note, Riley is an avid and dedicated flosser. He flosses his teeth at least once, sometimes twice a day. #WhoDoesThat Both of us keep hoping that this habit will rub off on me, but alas, I'm still just a cram flosser.)
// My reality TV watching
As I explained in this post, I have particular (though slightly offbeat) taste in television. I love lighthearted reality TV shows about families, house hunting/home improvement, weight loss (I always cry), and the like. When we first got married, my husband would always laugh at me because I get so emotionally invested in people I don't/won't know.
Now, he watches some of them with me. Hooray! He doesn't have a fraction of the emotional investment I do and he still laughs hard at me when I tear up, but I think he's come to see how entertaining and easy-to-watch my fluffy shows are. (Sometimes, he even suggests that we watch them! To be fair, sometimes, I turn one on and he leaves the room.)
// My need for something sweet after dinner
Even if it's small, I have to eat something sweet after dinner! In the cold months, a cup of hot chocolate or a cookie will do, but in the hot Texas summer months, it has to be ice cream. My sweet tooth has become our sweet tooth, whether it's a "good thing" or not!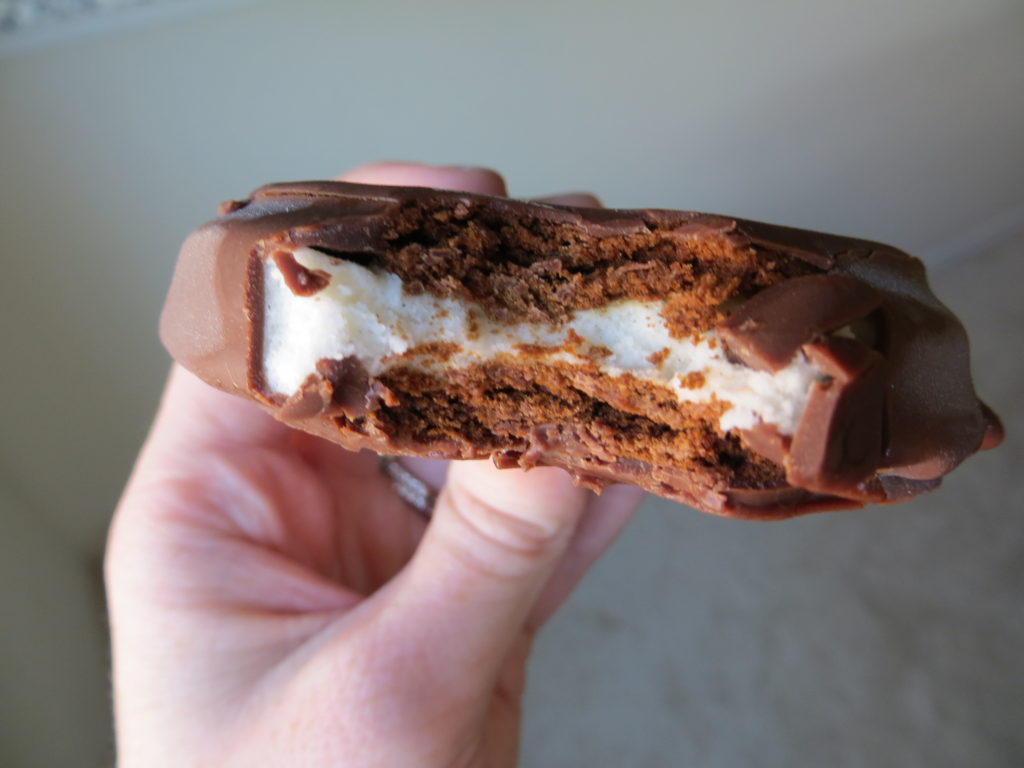 I recently bought the new Skinny Cow Chocolately Dipped Ice Cream Sandwiches and they. are. delicious. They're basically creamy ice cream with chocolate wafers fully dipped in a thick, velvety chocolatey coating, and they come in Vanilla Bean Dream, Ultimate Chocolate, and Creamy Caramel. (Do you say "care-a-mel" or "car-mull?" I say the first and Riley says the second. Either way, #yum.) Anyway, I bought the Vanilla Bean Dream kind. They're delicious. (Find out where they're sold near you here.)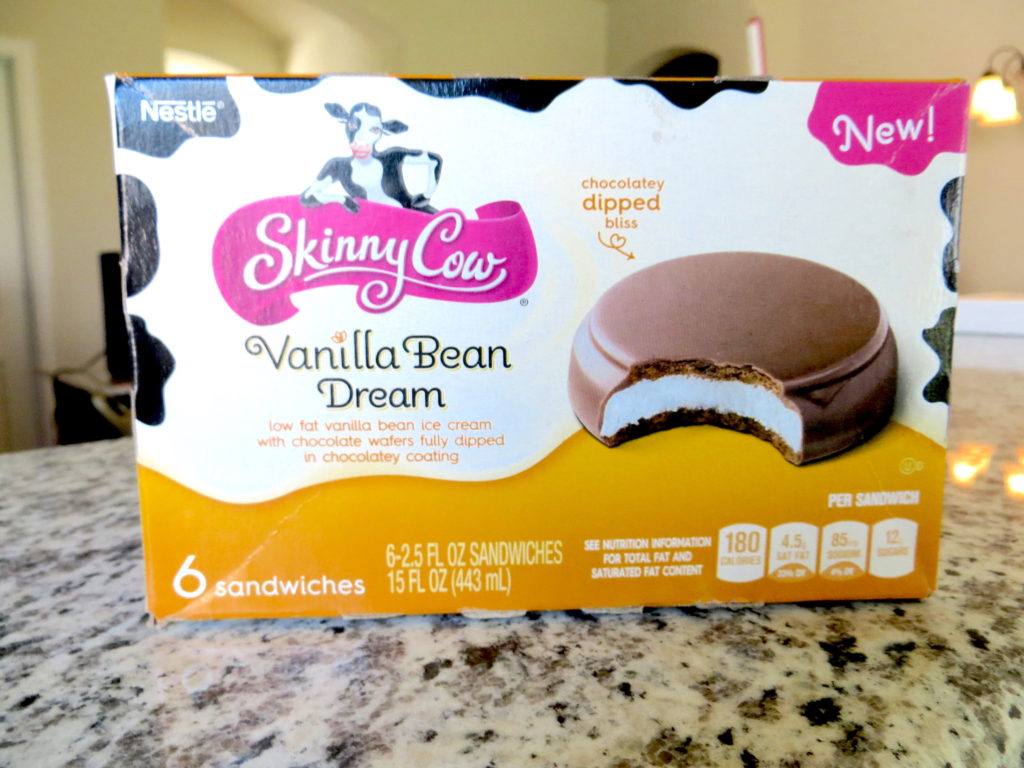 I have loved the Skinny Cow brand for many years and always loved eating their various ice cream treats as after-dinner indulgences, especially when I was single. I still buy them, but now I have to share with Riley, who loves them too, so I just buy more than one box at a time! 😉
// My deep, unending love for Charley
I am absolutely in love with my dog, Charley. Forty-five thousand photos of him can be found on my Instagram page (only a slight exaggeration) if you've never experienced his cuteness. He is one of the best things that's ever happened to me and I constantly talk to and about him (as Riley so lovingly imitated here–again, only a slight exaggeration).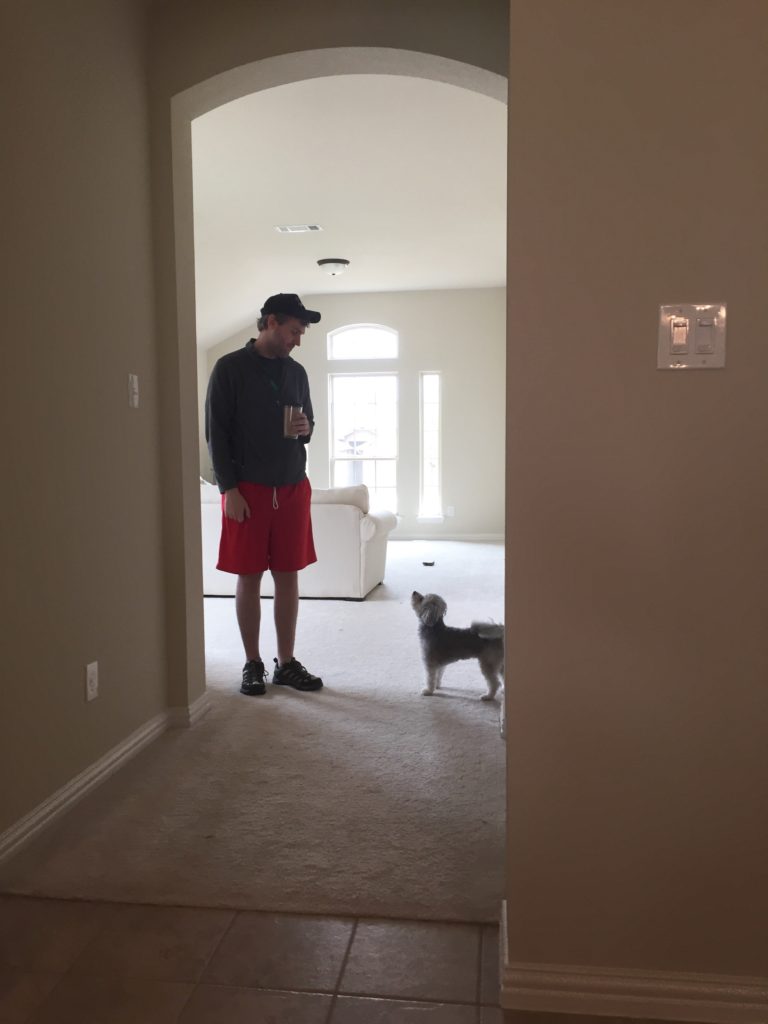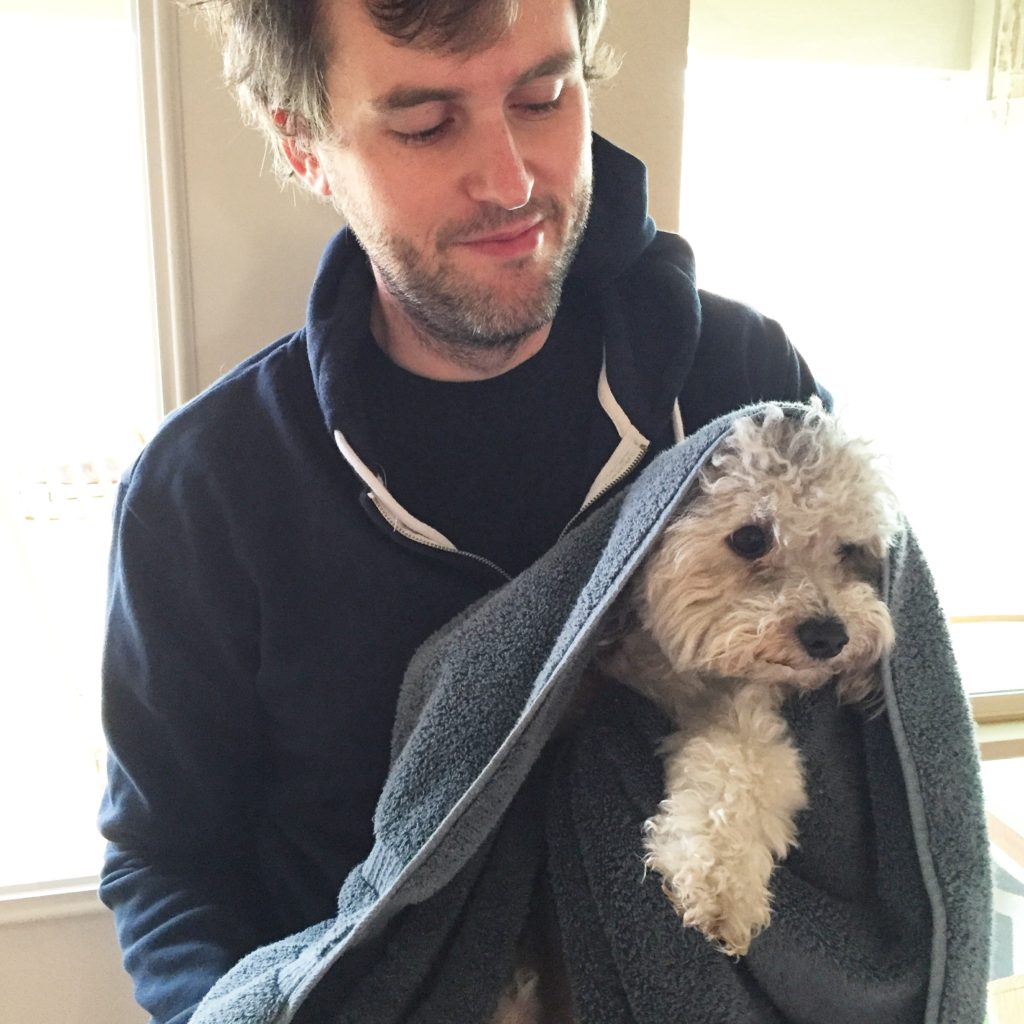 The best thing, though? My husband has completely fallen in love with him too. Charley Bear is definitely not "my dog" anymore, but ours. I love when Riley comes home from work and I can hear him cooing and talking to Charley from the other room. Or, if I'm in the office and I hear the two of them "chatting" in the den or playing in our bedroom, I love that just as much. It makes my heart smile so big that I think it might burst! (And all the dog lovers said amen; and all the non-dog lovers think I'm crazy.)
// My heart
(I'm sorry if this makes you gag.) There's not much to say here, other than to affirm that Riley Lamb has indeed stolen my heart. I love him so.
// What about you? What things have you and your partner "stolen" from each other–be it material items, ways of doing things, whatever!
Skinny Cow has created a fun infographic (below) that shares what men most often "steal" from the women in their life!

And just for fun, here are some things I've "stolen" from Riley: his love/obsession with well-brewed coffee, his method of folding socks (I was the one who "folded socks like a crazy person"), his keen awareness of what's safe to eat or drink, his love for the show Bob's Burgers (Linda is my spirit animal), his "live and let live" mentality, and his ability to quickly brush off negativity (those last two are works in progress!). I've learned so much from my Riley (much more than he's learned from me), and thank God everyday for the privilege of being his wife.
I was selected for this opportunity as a member of Clever Girls and the content and opinions expressed here are all my own.