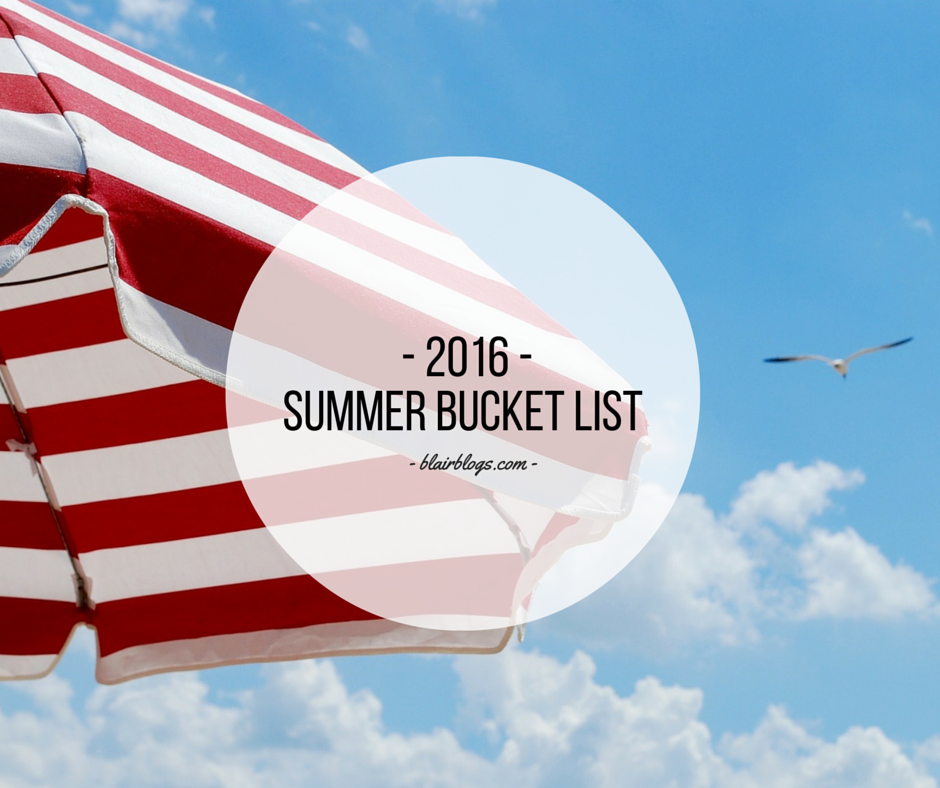 This past Monday was the official First Day of Summer! This is my favorite season, so that day is always a joyous one for me. I love summertime through and through.
Although last summer was extra special in its own right (I moved, and then my husband and I got married and went on our honeymoon), our wedding was really my only focus. Any other adventures were put aside for another time as we finalized all the details and prepared to join our lives together.
This year, we're much more settled and relaxed. We're in a home that we bought back in March, and aside from a long weekend at the beach (where we are now) and celebrating our anniversary in July, we don't have any plans. Because of this, we put together a 2016 Summer Bucket List, which is, of course, full of things we'd love to do before fall, which begins on September 22nd. Here's our list:
Pawleys Island beach trip
Watch the sunrise at the beach
Anniversary Dallas "staycation" trip
Host first dinner/event at our house
Seven Mile Cafe for brunch
Momo's Donuts
Make homemade ice cream
Make homemade lemonade
Driving range date
Local zoo date
Ranger's baseball game date
Clean out and organize the "nursery"
Clean out and organize pantry
Hang blinds house-wide
Complete last name change (Blair)
Watch Lord of the Rings trilogy
We added all of these items to a "Summer Bucket List" on our Wunderlist account (and sorted it alphabetically) so that we can check them off as we go and will always have our list with us!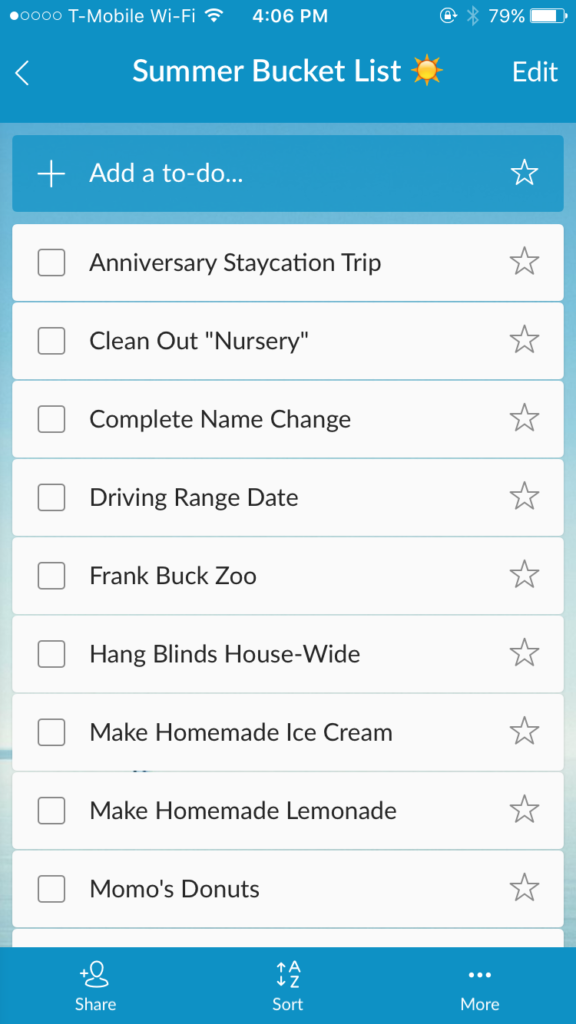 I also created a bright and summery free printable for you if you want to make your own summer bucket list! Click on the image below or click here to download.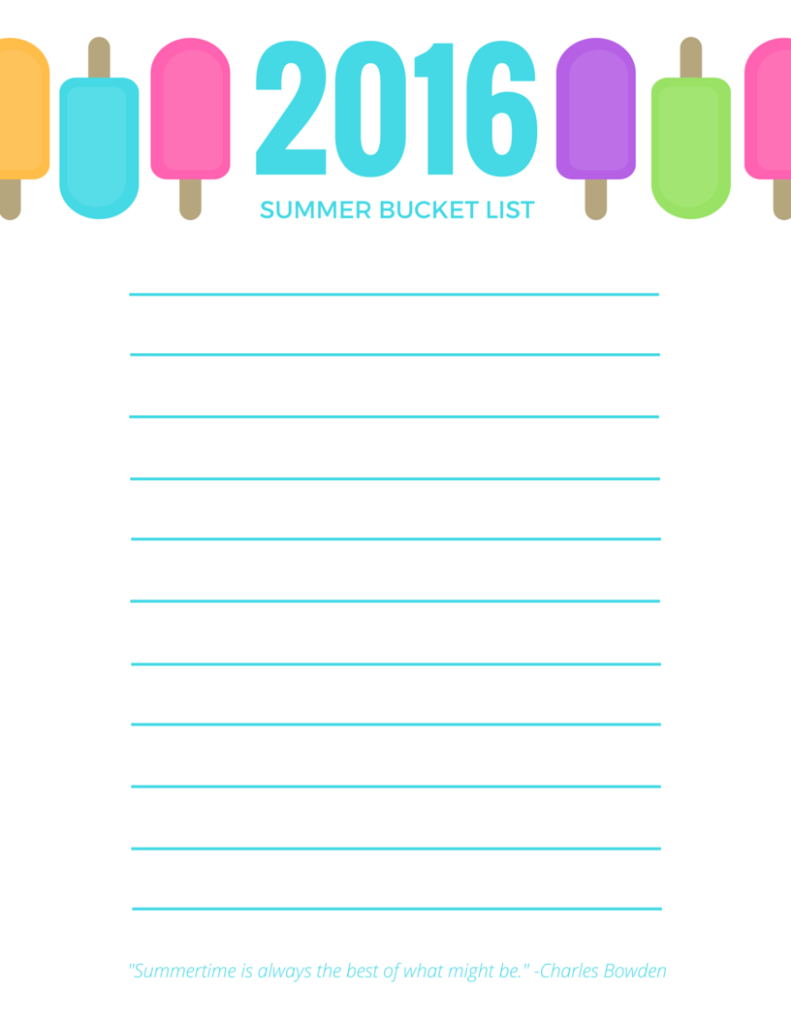 // What's on your 2016 Summer Bucket List?
Thank you for reading! You can find me online on Facebook, Instagram, Pinterest, and Twitter. If you'd like to be alerted whenever I publish a new post, you can follow me on Bloglovin' or subscribe via email. Check out my fun tees in my Etsy shop and listen to my weekly podcast about simplifying life, Simplify Everything!