This is a sponsored post written by me on behalf of CORT. All opinions are 100% mine.
As many of you know, my husband Riley and I moved into a new home about a month ago. That move was my fourth in three years (and my eighth in eight years), so I'm no stranger to the process of packing up all of my belongings, schlepping them to a new place, unpacking everything, and then settling in. For us, thankfully, this will be our last move for several years (God-willing); even still, it is quite the process getting settled in and comfortable in our new place. There's putting up blinds and curtains, organizing the cabinets and drawers, painting the walls, hanging décor on the walls, and buying and arranging furniture. And that's all related to settling into the four walls of a new place–there's also the process of learning a new city, the local culture, your way around town. Like I said, a process. Today I'm sharing five ways to settle into a new place quickly after you move.
1 | Get rid of the boxes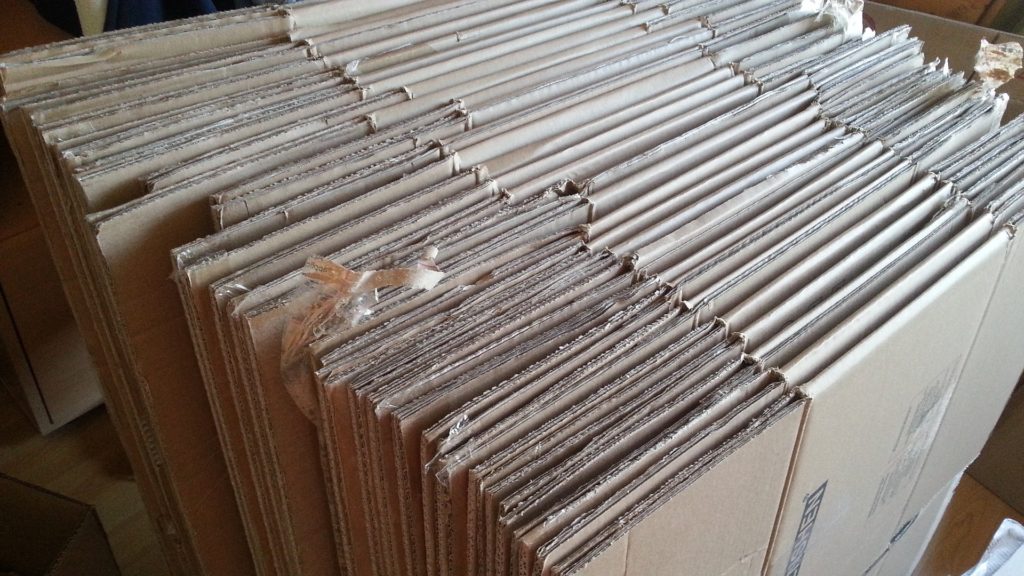 Basically the least-homey scene I can imagine is a room full of cardboard boxes. Stacks of boxes send a message of being in transition, of being unsettled, of being in-between. Unpacking is a major mental hurdle, I know. That's why my husband and I committed to getting rid of all of our moving boxes within a week of moving in. We did this (save a few donation boxes), and the lack of dusty, black-marker-labeled, cluttered boxes laying about has definitely left us feeling more settled.
Now, in the spirit of honesty, I must say that we are unpacked, yes, but certainly not organized. In fact, one of our spare bedrooms consists of piles of books to be sorted and put on shelves, miscellaneous frames and décor, empty organizational bins and baskets, etc. Though it's not pretty (or done), we can easily find items when we need them, and we have a visual inventory of what still needs sorting. So, get rid of the boxes. Unpack them. Recycle them (or store them). Begin to sort, organize, and put away your items.
2 | Furnish your space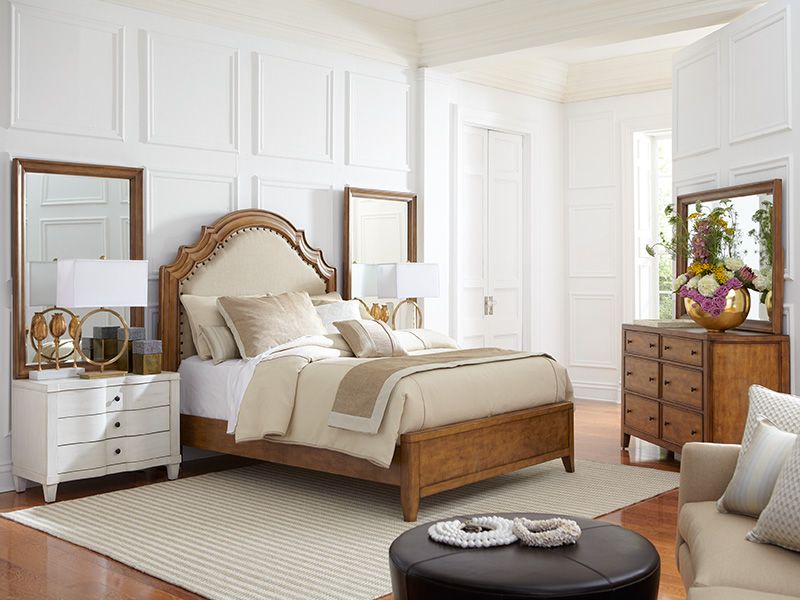 Once you've unpacked, of course, you'll want to furnish your new home. There is little that will make you feel more settled in than a home full of furniture. Empty rooms are completely uninviting–I know this all too well as I am currently living in a house with lots of rooms waiting to be filled with furniture! The struggle for us has been finding the pieces of furniture that we want at a price point that we're comfortable with. We've had to make decisions based on what we see as investment pieces and what we're okay with replacing/upgrading in a few years. For both Riley and I, moving into this house is the first time in the past decade or so where we know we'll stay in one place indefinitely. Before this house, we both lived in several different apartments, each one with a lease that would eventually end, and we'd have to either renew it or move again. And truly I can say that moving rooms full of furniture and boxes of my belongings is one of the most stressful and least fun tasks in adulthood. It rivals doing taxes, and that's saying something.
If you're in a season of life where you're moving from place to place often, have you considered renting furniture? There's an awesome company called CORT Furniture Rental that provides move-in ready packages of furniture based on your needs. This is such a game-changer and something I really wish I had known about during the past eight years of my life, when I moved–you guessed it!–eight times.
Here's how it works: you rent furniture from CORT for as long as you'll need it. The service provides "on-demand furniture," meaning that you'll have what you need exactly when you need it, and it'll be gone when you don't. You can select a package based on your needs, with options for everyone from a single young professional to a large family.
In my opinion, CORT would be incredibly helpful for people in long-term states of transition, like college students or military families. I had to move all of my furniture to and from school (which was seven hours away from home) for every year of college! If I had known about furniture rentals, life would've been so much easier. I just think this concept is so genius. I know so many people who have to relocate several times a year for work and spend all kinds of time packing and unpacking over and over again. It makes so much more sense to rent furniture (and lamps, utensils, kitchenware, etc.), have it all waiting for you when you arrive, and have it all picked up and moved out when you're ready to leave. Also? The furniture is really pretty. (In fact, the photo above is one of the sets that CORT offers!) It's brilliant. Talk about simplifying life! If you're interested, check out CORT's site to view their rent furniture and pricing.
3 | Hang things on the walls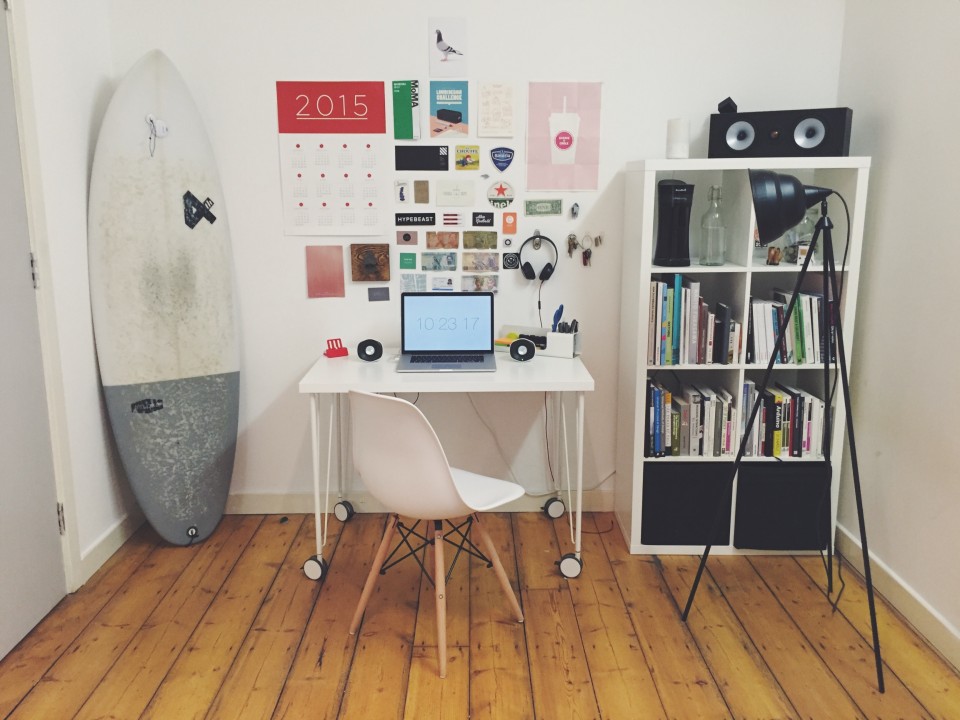 If you ask me, blank walls feel completely sterile, so make a point to hang things up. Whether you hang family photos or your children's artwork or paintings and fine art, hang up something. Try an easy gallery wall or a few oversized canvases. Or a clothesline with some of your favorite photos or cards you've received. You can hang a quilt or tapestry if you're into that kind of thing. If you're not the decorating type, get a huge cork board or magnetic dry-erase board and use it to write down information and hold a few things. Anything you want! Just put up something! (If you're renting and can't use nails, there are lots of awesome non-permanent hanging options.)
While you're at it, hang up some blinds and curtains to make your home feel cozier, and grab a potted plant or two. The fabric of the curtains will bring warmth into your space and a plant can be really refreshing and make your home feel alive.
4 | Drive around your new city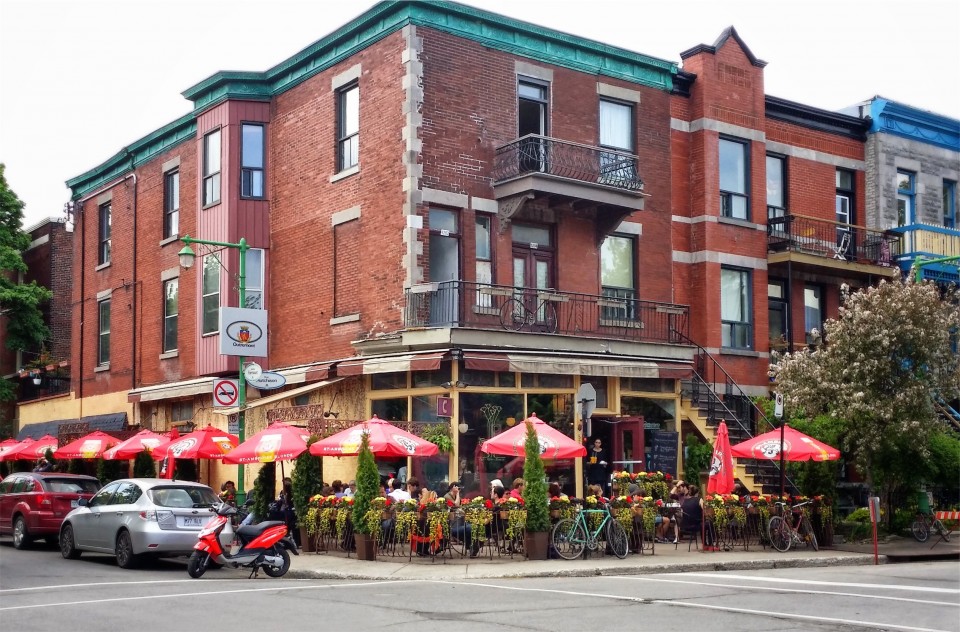 I am definitely directionally-challenged. I get lost in my car all the time and use my phone's GPS as my safety net. (Riley's no better…the two of us are quite the pair on road trips.) Consequently, one of my least favorite parts about moving is learning to navigate a new city. But, I've learned over time that ditching my GPS (by putting it safely in my purse where I can grab it if I get really lost) and driving around town without a map is often the fastest way for me to learn a new place. The sooner I learn my way around, the sooner I feel like a resident in a new place instead of a visitor.
Having just moved to our current city, I'll often spend five or ten minutes after running an errand driving around, just for the sake of exploration. I've happened upon a couple of gems, including a great yoga studio and a delicious new restaurant. So, drive around. Explore and get lost–eventually you'll know the roads like the back of your hand!
5 | Get involved in the community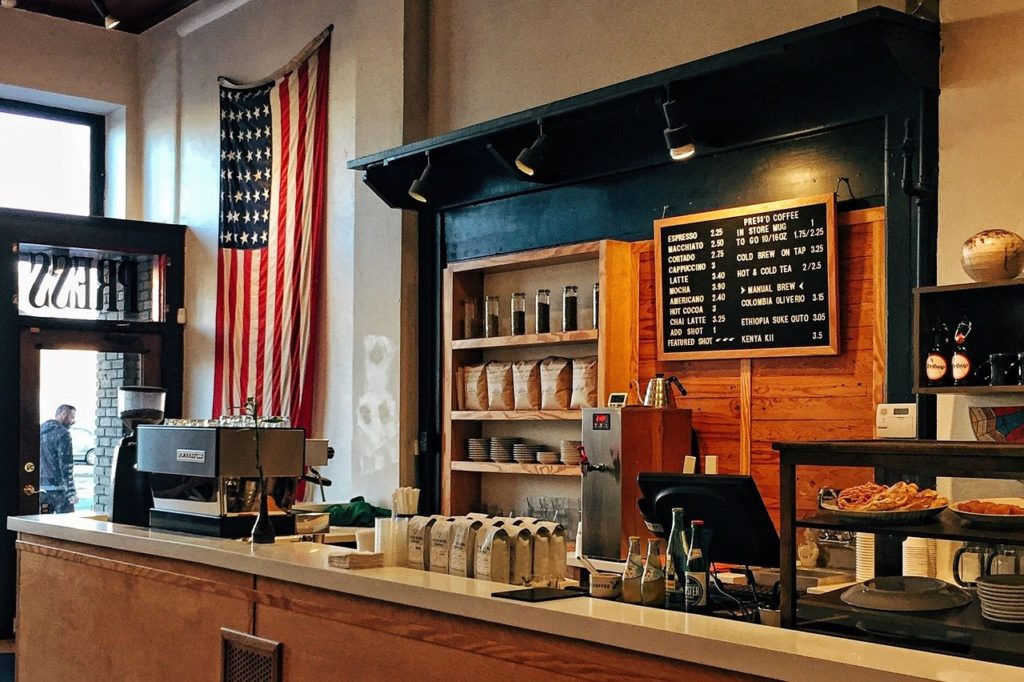 After a few weeks (or months, depending) of living in a new place, you'll likely start to feel more grounded. Your home will feel comfortable and inviting, you'll know your way around town, and now, it's time to get involved in the local community. Based on your interests, you could join a local sports league, volunteer with an organization, join a fitness group, become a church member, get to know your neighbors, etc.
We've been in our house for a month now, and we're slowly getting involved in our community. We've been "church-shopping," I've toured a few gyms/fitness centers, I've reached out to the local elementary school about volunteering a couple of days a week, we're slowly meeting other couples in town and getting to know them. This is such a process, getting involved in the community. But it's so important! Give yourself time and grace, but also make the effort to get plugged in.
// There you have it–five ways to feel more settled in a new place. If you've moved recently, what do you do to feel more settled? How do you make yourself feel at home?