I carry a bag with me wherever I go! Today I'm sharing what I tote with me. Let's dive right in!
First of all, here's the bag I've been carrying for a year and a few months (it was a gift from Riley two birthdays ago). It's the Fossil Preston Small Flap Cross Body Bag in Espresso and I absolutely love it. It's expandable, it has lots of pockets, and it matches everything.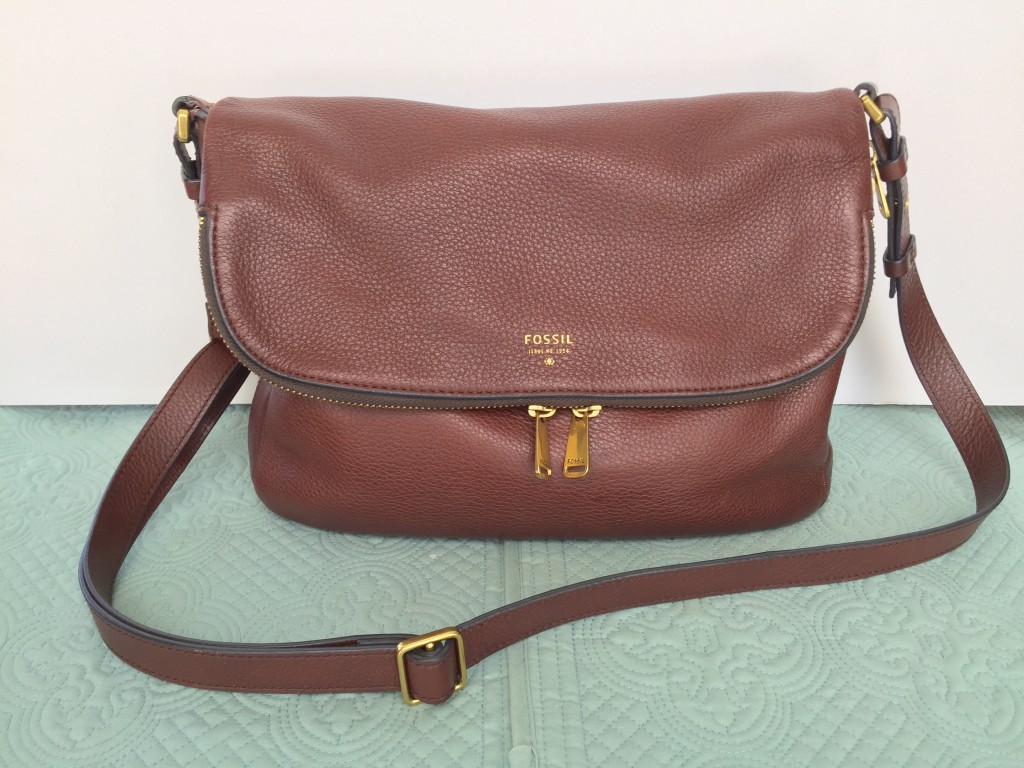 Now, let's look inside. I love simplicity, and that's reflected in what I carry with me in my bag. I keep just my wallet, sunglasses, cell phone, and a small bag with on-the-go necessities.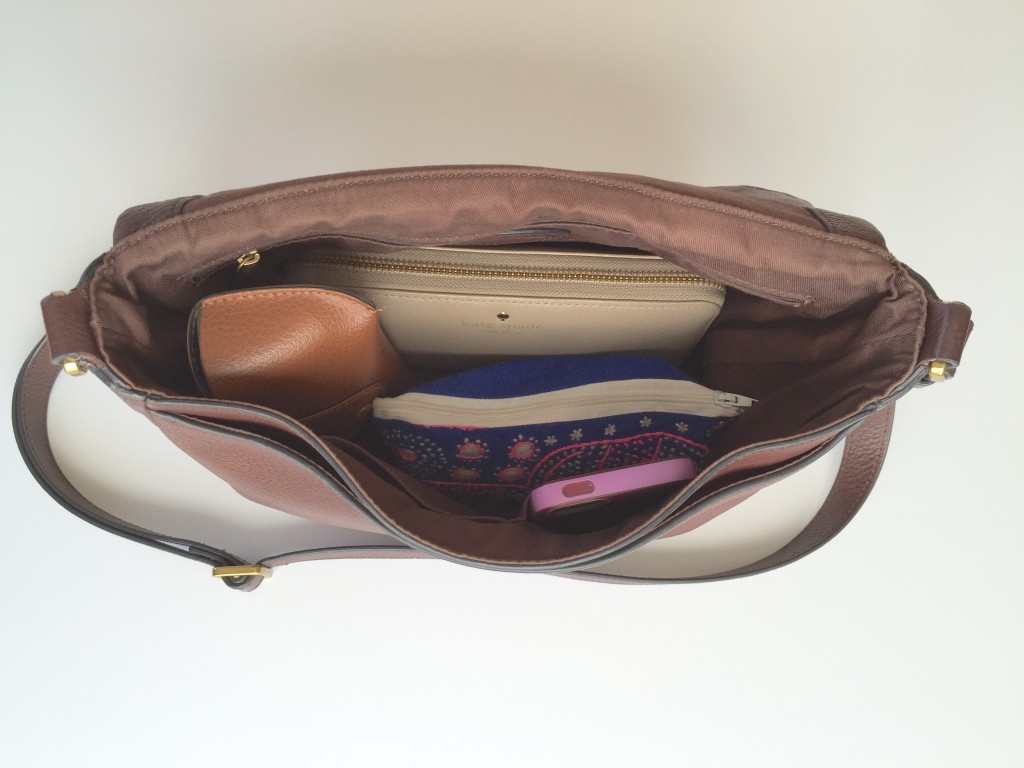 Here's everything laid out. (Notice the holes on the right-hand side of the sunglass case flap…Charley chewed it when he was a puppy!) The cell phone pictured is actually my old phone–I kept it for photos like this one since I use my current phone to take pictures! I've used a Kate Spade Cedar Street Lacey Wallet for over two years and will continue to use it for many years to come. It's definitely the best wallet I've ever used. I love its size and also its ability to zip completely closed. The small embroidered pouch was a gift from my sister's trip to South Africa (I'll share its contents below), and finally, my sunglasses are Ray-Ban New Wayfarer Sunglasses that I've had for about three years. I always keep them in their case so they're still in great condition!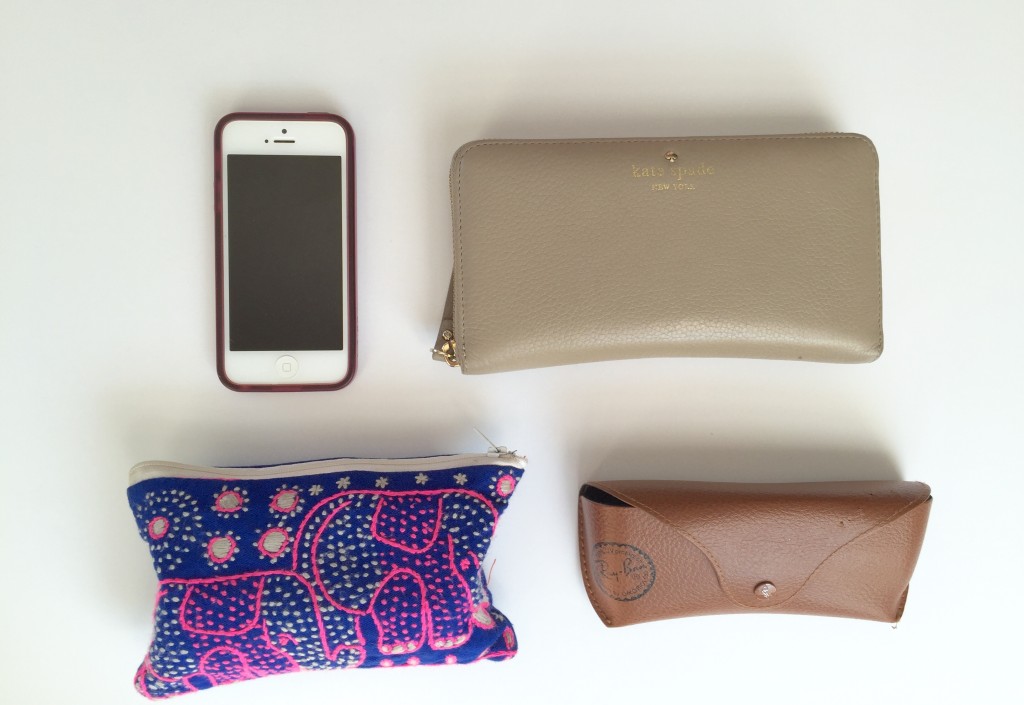 Now, let's take a look inside my little elephant embroidered pouch. It contains a Sharpie, which I use for checking off my grocery list, a small container of Advil (which I refill periodically), hand sanitizer (that I refilled with a large Bath & Body Works strawberry hand sanitizer–that's why it's pink/red), chapstick, NARS half size lip gloss in Orgasm, eye drops, my favorite hand cream, and a hairband.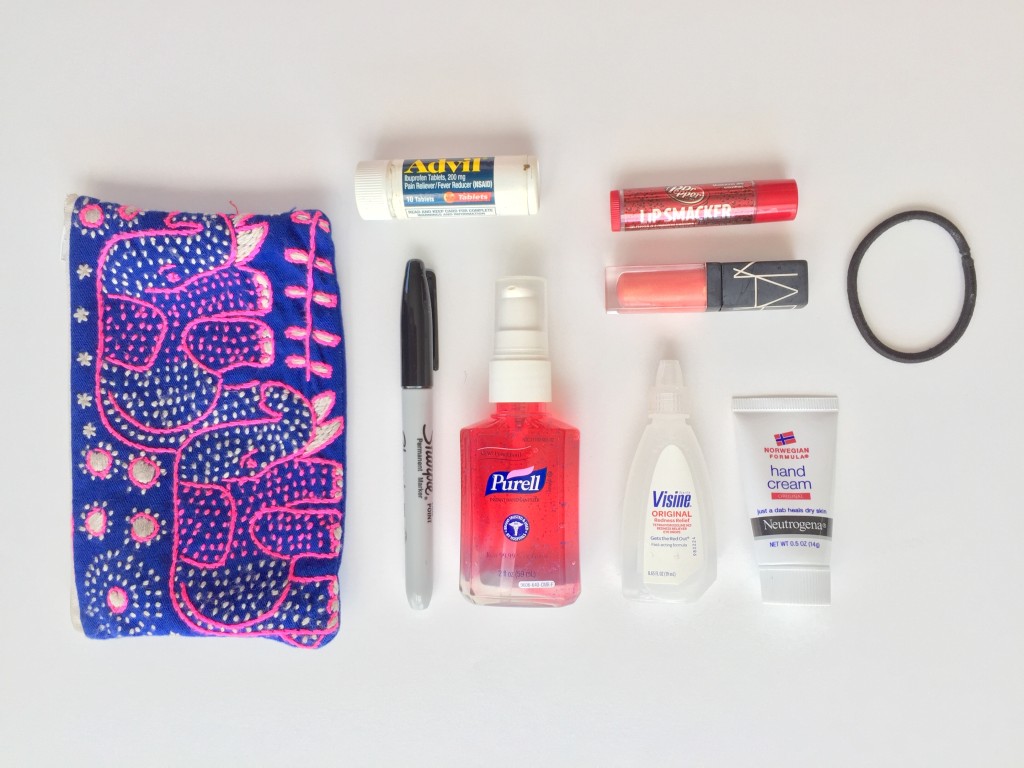 When it's my time of month, I also carry a small pouch with feminine products in it, which is pictured below. I like having a separate pouch because I find it to be more discreet.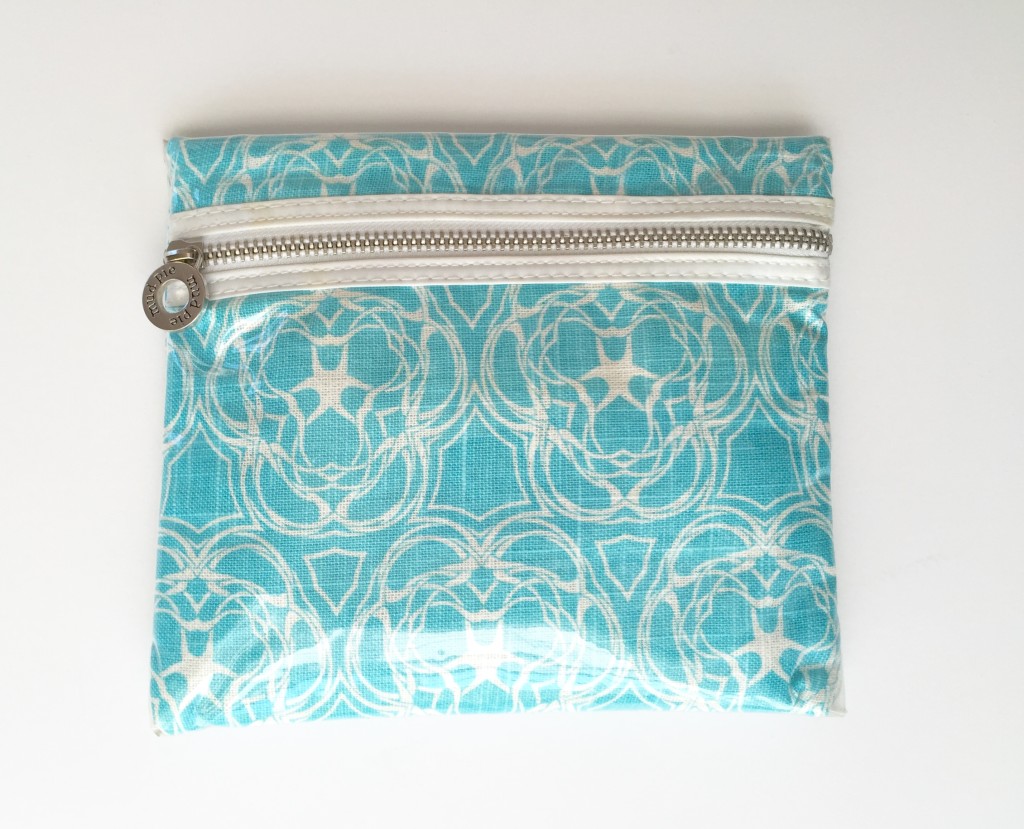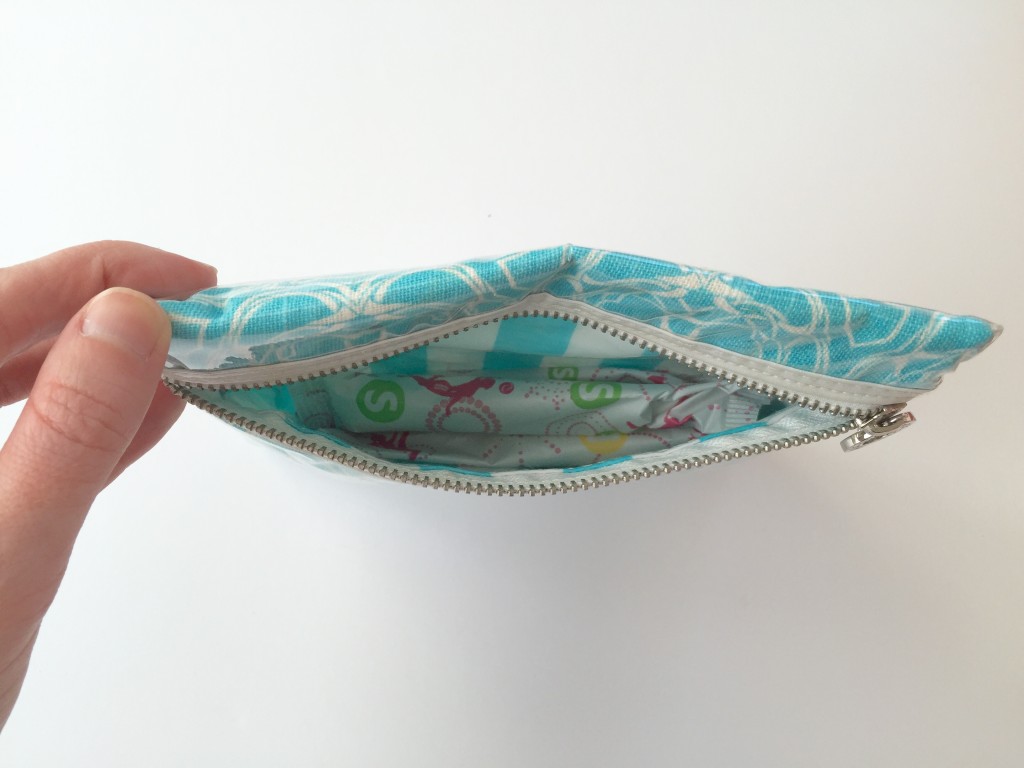 And that's what's in my bag! How's that for a simple post? Make sure to check back tomorrow for the second episode of my podcast, the episode will be How To Simplify Household Chores!
// I always love to hear what other people carry with them. What's in your bag?