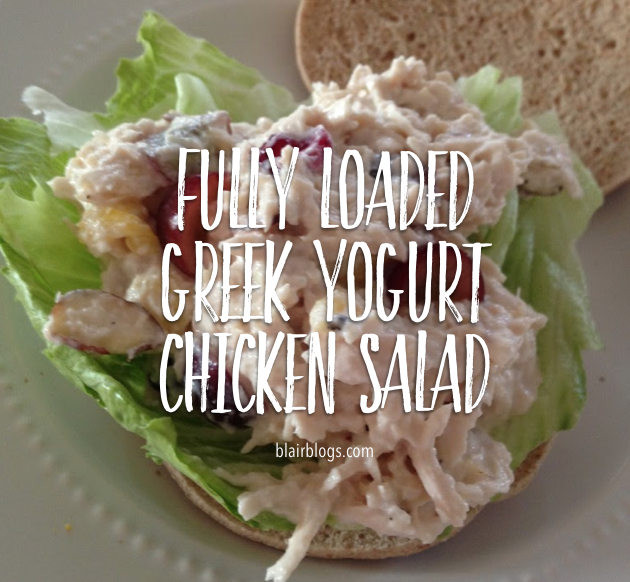 This post is a repost from the archives; it was originally published on June 1, 2014.
I love chicken salad sandwiches! Growing up, my mom would often make a big container of it on Sunday evenings for my siblings and I to eat for lunch throughout the week. I've always made chicken salad with mayonnaise, and though it's delicious, I thought it'd be nice to try a lighter recipe. Today I made chicken salad with greek yogurt instead and loaded it up with lots of wonderful toppings–here's what I did!
First, I boiled three chicken breasts and shredded them in my Kitchenaid mixer. (Seriously, nothing is easier.) What's that? You're still hand shredding with two forks? No need, my friend, no need. Throw your halved chicken breasts in your mixer with the paddle attachment and set it to low. Within a minute, your chicken will be perfectly shredded. (If you don't have a Kitchenaid, or want to save even more time, pick up a rotisserie chicken at the grocery store and pull the meat off the bones–this makes for an especially moist and flavorful chicken salad!)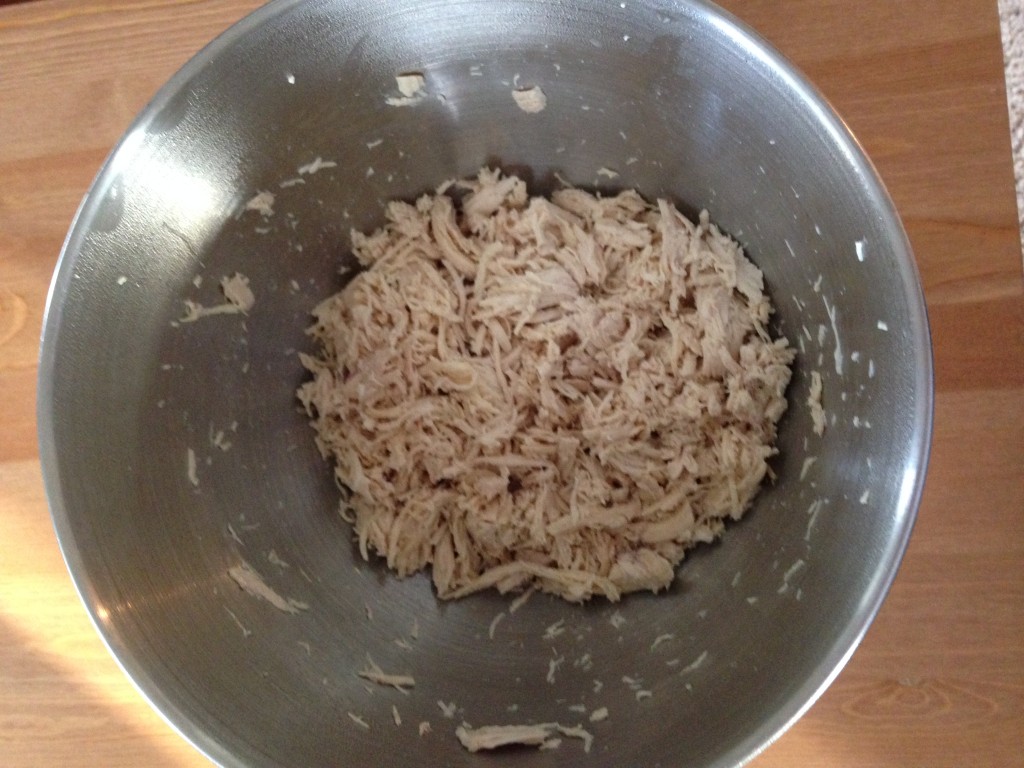 Here's the final product! Perfect, right? Now you're ready to throw in the fun.
You can add whatever you'd like, but I added 1/2 C each of quartered red grapes, chopped pineapple, slivered almonds, and dried cranberries. I don't love celery, but you could certainly add it for some crunch! Then I added, of course, plain greek yogurt (I used somewhere between 1/2 C and 3/4 C).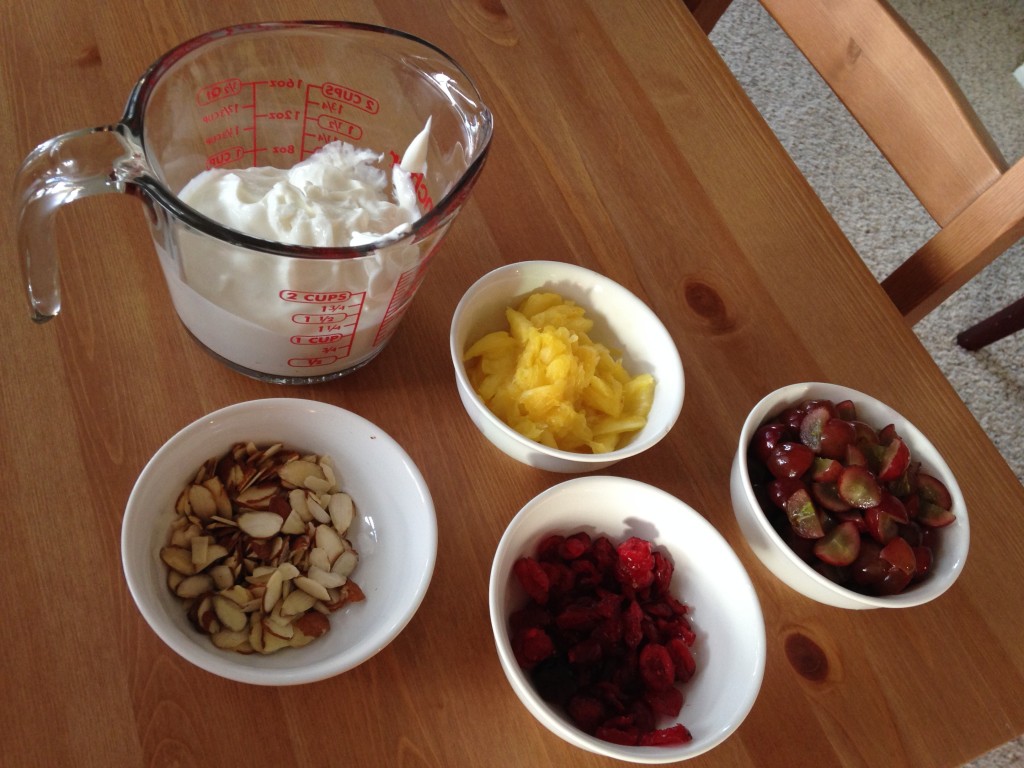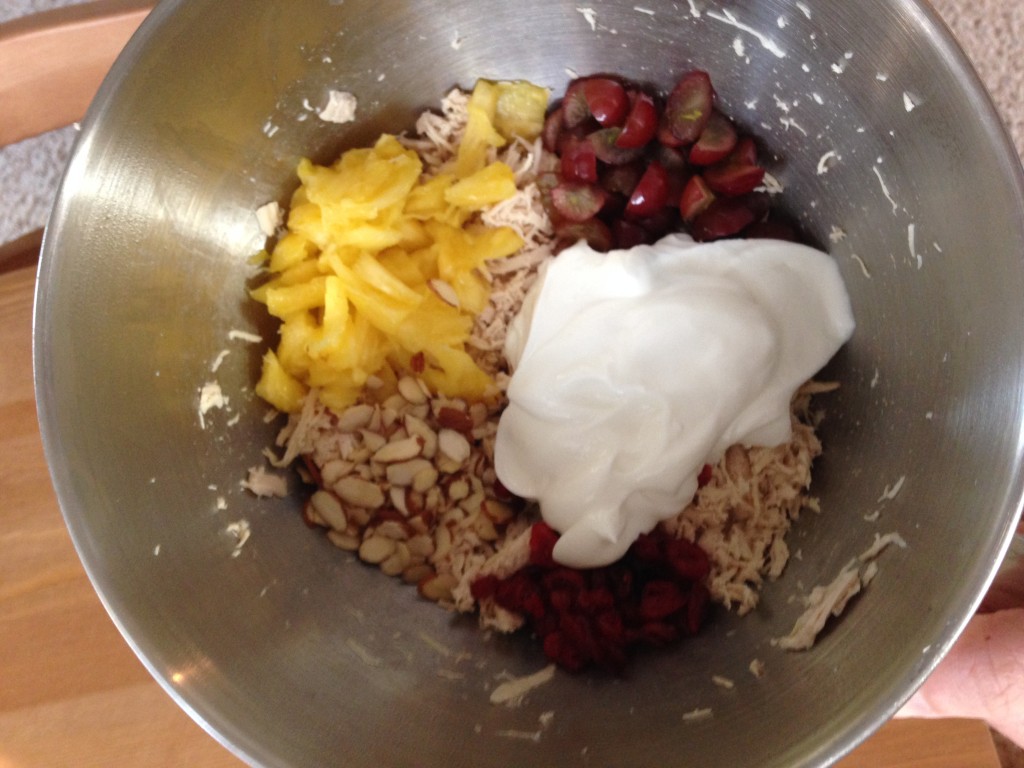 Once it's all in the same bowl, use a plastic spatula to toss it together. Feel free to add extra of your favorite ingredients (pineapple and grapes for me), and don't forget some salt and pepper, and maybe even a little salt or dijon mustard.
Now the only thing left to do is refrigerate this delicious salad and eat it!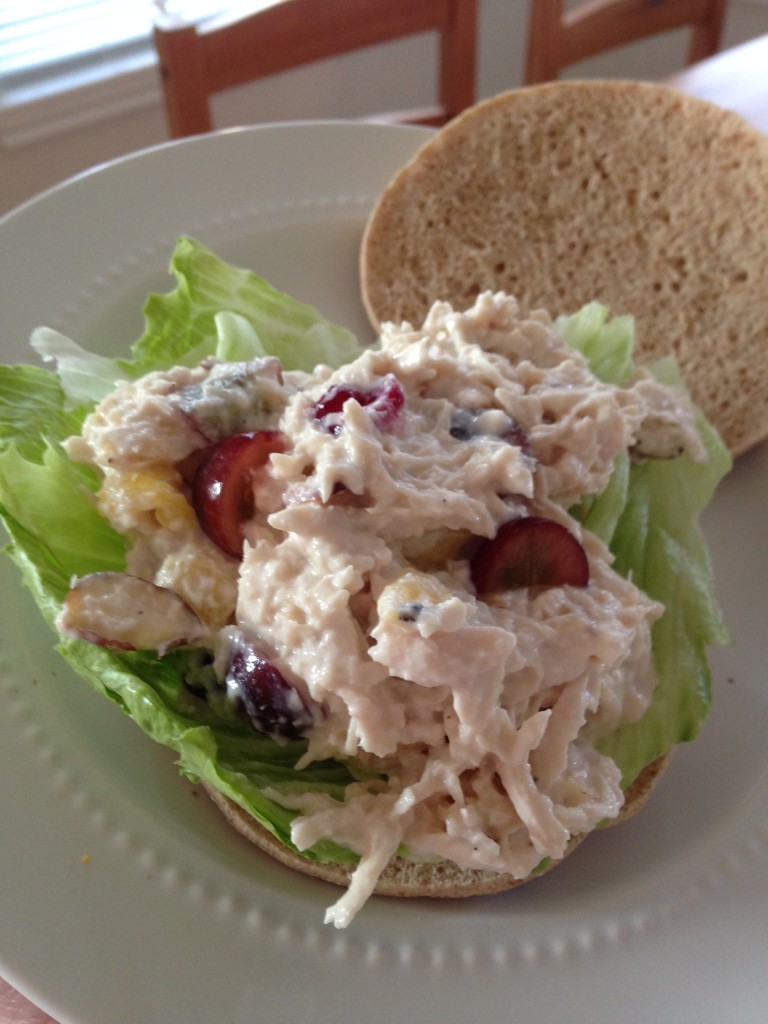 It turned out beautifully! The greek yogurt flavor is different from the mayonnaise flavor, but it's very yummy, especially with the crunch of the almonds and the sweetness of the fruits. I'd be interested to try this recipe with half yogurt/half mayo to see how that turns out!
If you're wanting a little extra something, drizzle some honey mustard on top like me (Boar's Head brand honey mustard is my favorite!). You could also add a slice of cheese, some Old Bay seasoning, a piece of lettuce–whatever floats your boat!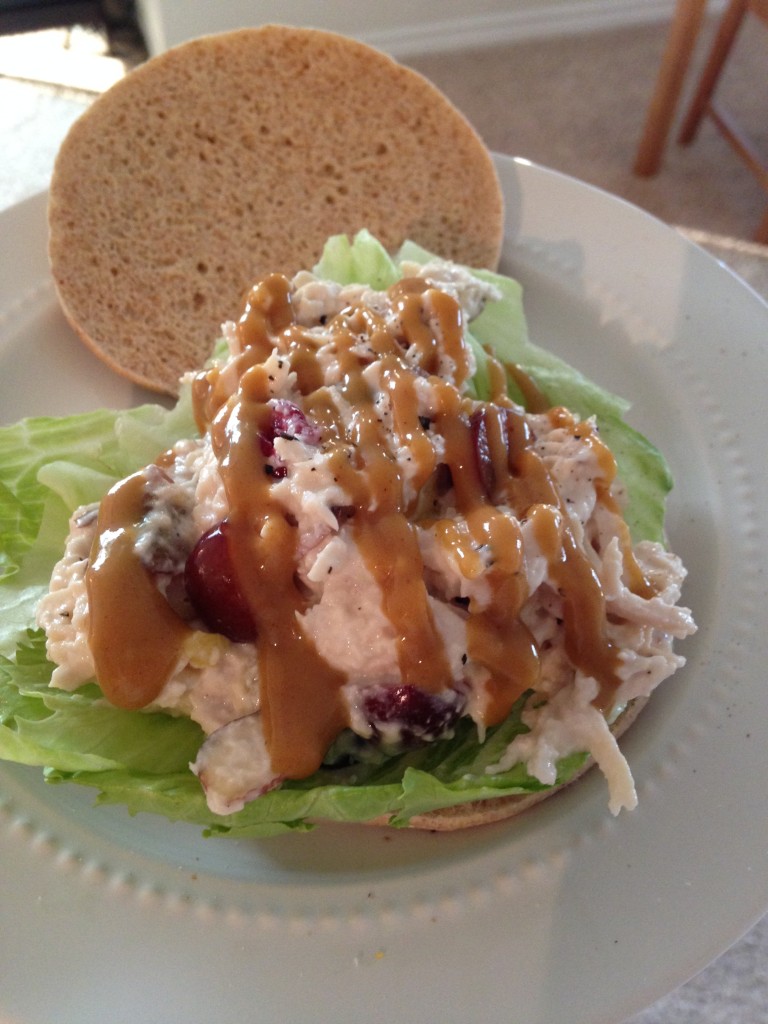 And that's it! A light, delicious meal loaded with yummy fruit and nuts!
// What's your favorite chicken salad recipe?
use the image below for pinterest