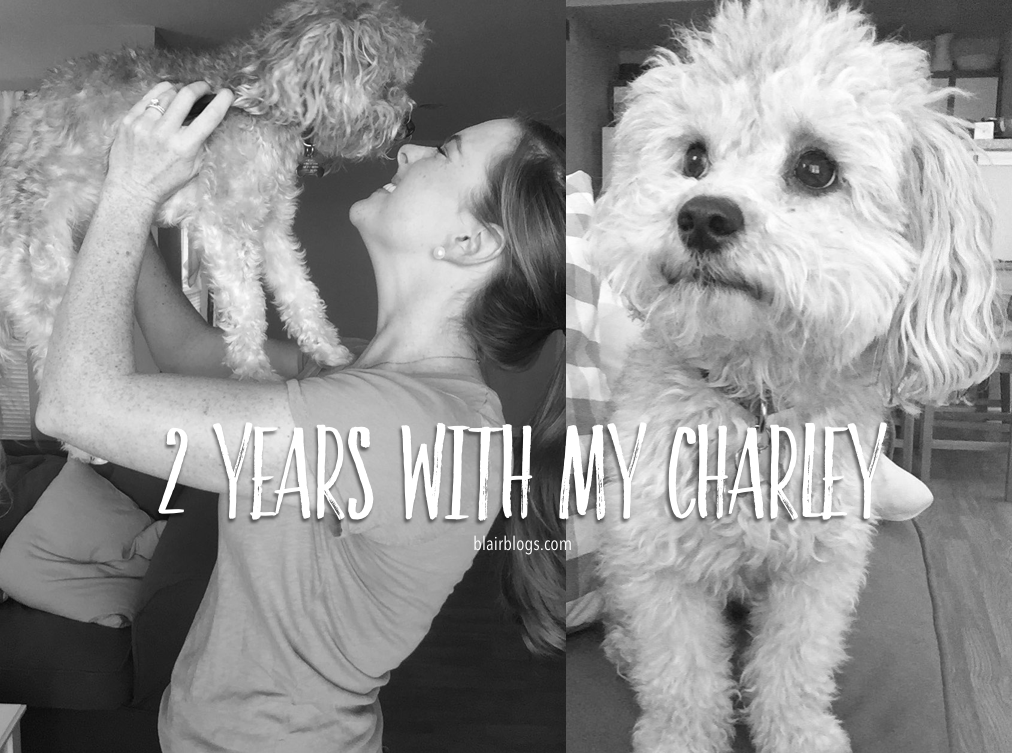 Today marks two years with my sweet Charley…two years of sweet puppy kisses and belly rubs and a little grey teddy bear following me around everywhere I go.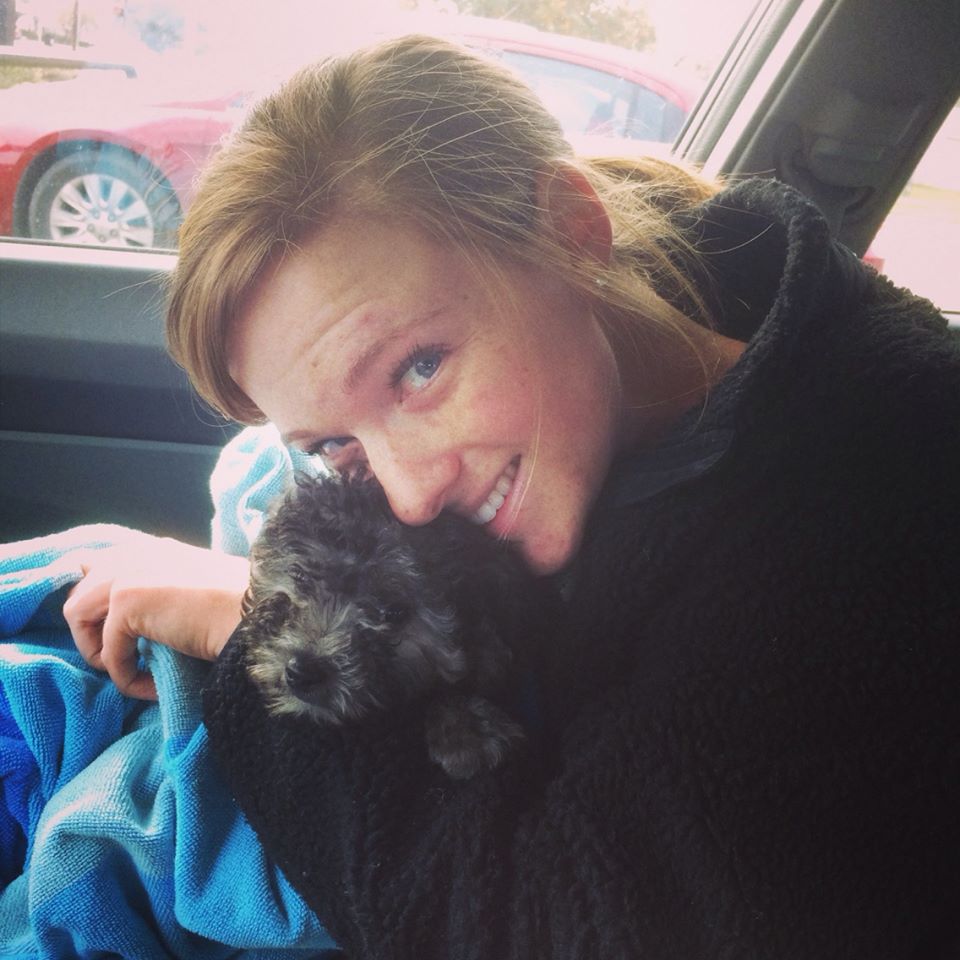 Charley was born on September 28, 2013, and then, on this day, December 8, in 2013, I brought that sweet baby home and fell in love. My favorite birthday present (to myself) ever, Charley came home just one day before I turned another year older, a true answered prayer. (Above is a photo from the day I brought him home!)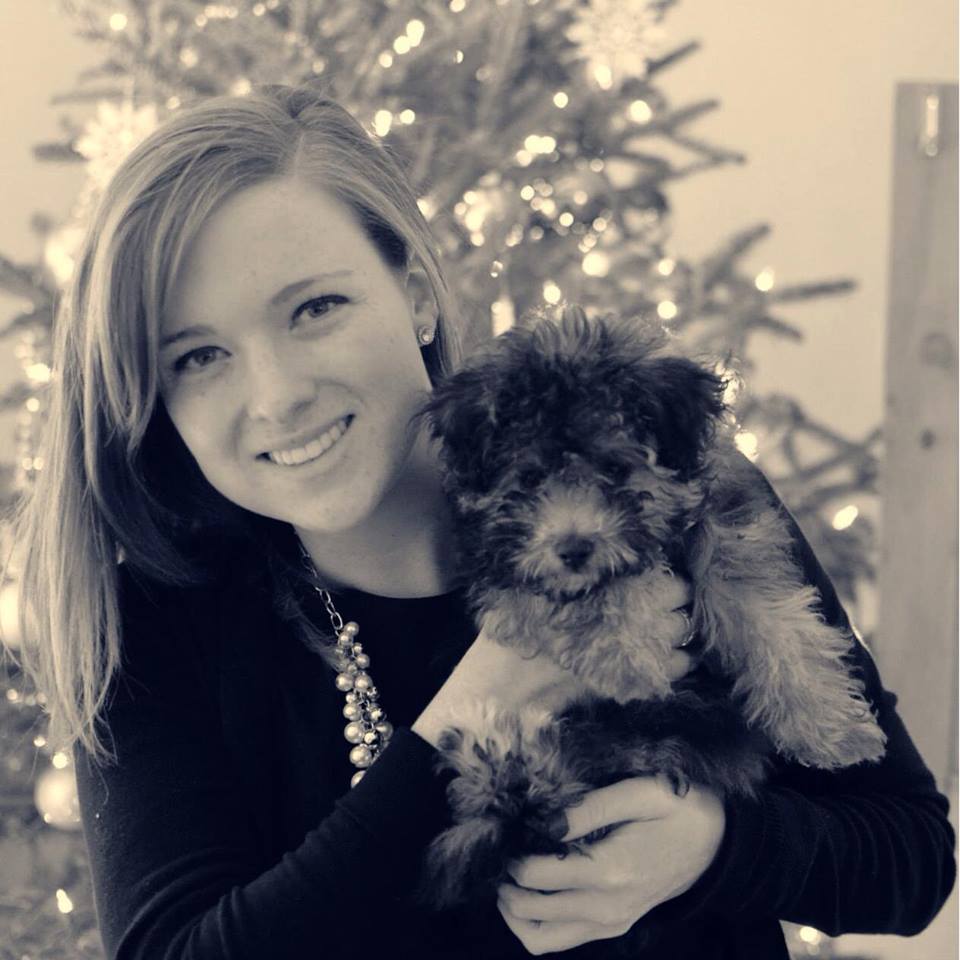 I never had a dog growing up. In fact, I never had any pet that showed me love, or even remotely acted like it recognized me. (Though I tried hard to find one–you can read about that ridiculousness here.) I do wish I had had a childhood dog, but that wasn't up to me. And I believe that God's timing is always perfect and that my little Charley came into my life at precisely the right moment.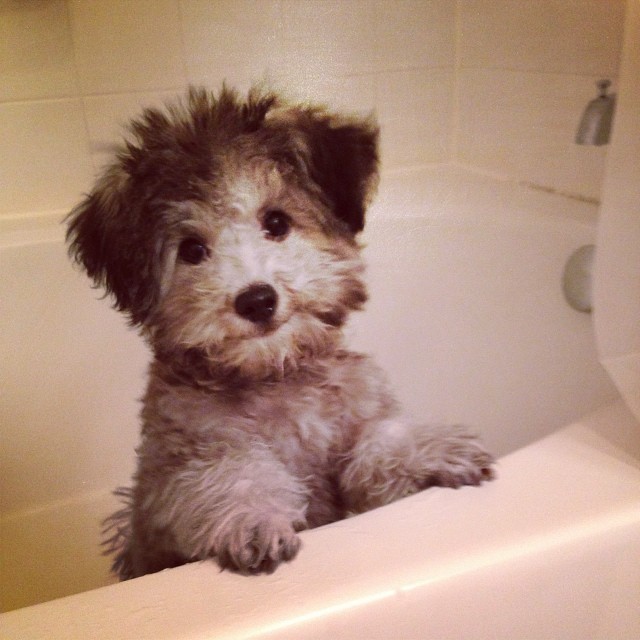 (Above is my favorite picture of him!) He's been my best furry friend for the past two years, loving me through a layoff, a breakup, two moves, two new jobs, an engagement, and a marriage. I often joke that he's been the only constant–him and Jesus–as I've navigated these unknown "grownup" waters. I can't imagine my life without him!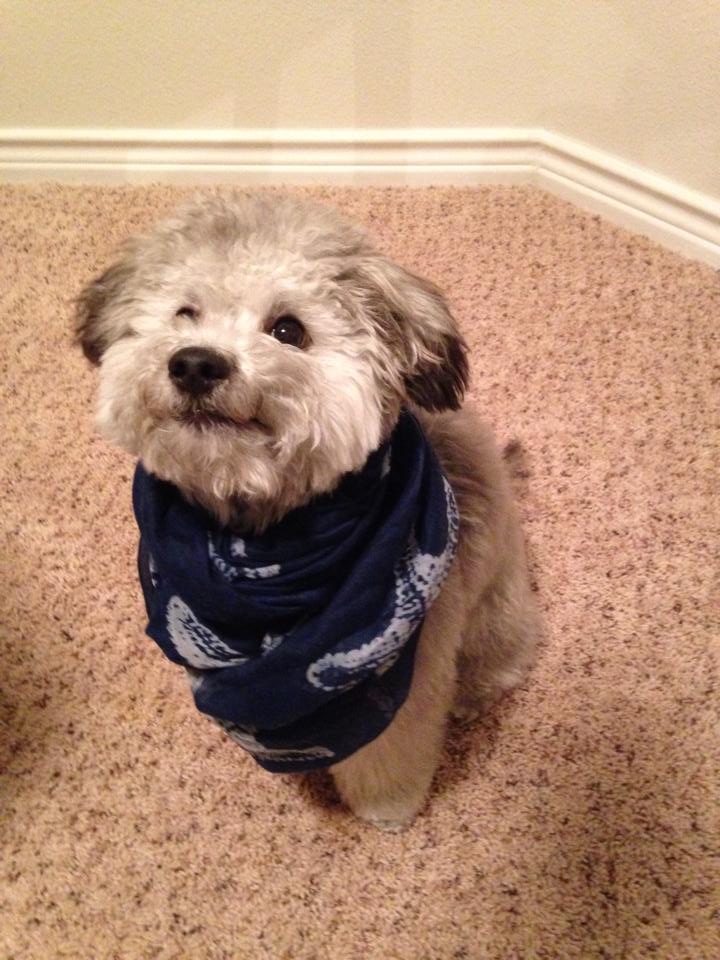 I don't understand how dogs know, but it's pretty incredible. Like when I have a bad day, my bear will come and snuggle on my lap for hours, making sweet puppy noises and licking my hands when I pet him. Charley's never, ever made any situation worse–only better.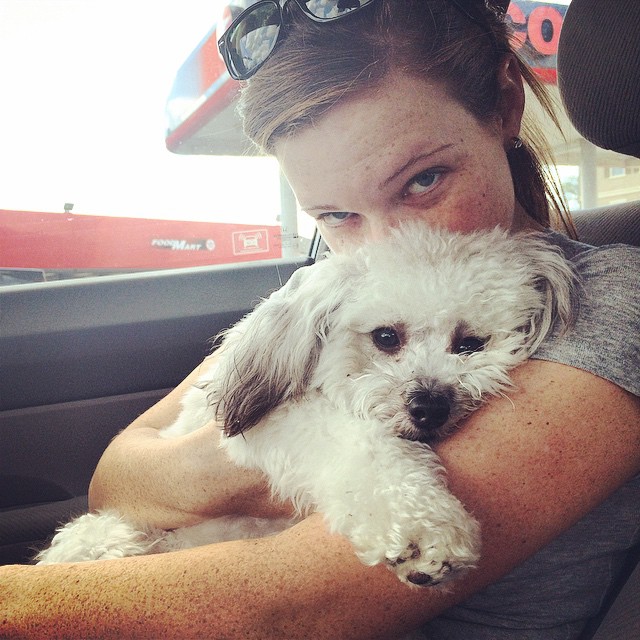 He's changed colors as the seasons have rolled by–first all black, then dark grey with black ears, then all white with black ears, then dark grey again, then all white, and now, mostly grey, with white paws and a half-black-half-white face that melts my heart in one second flat.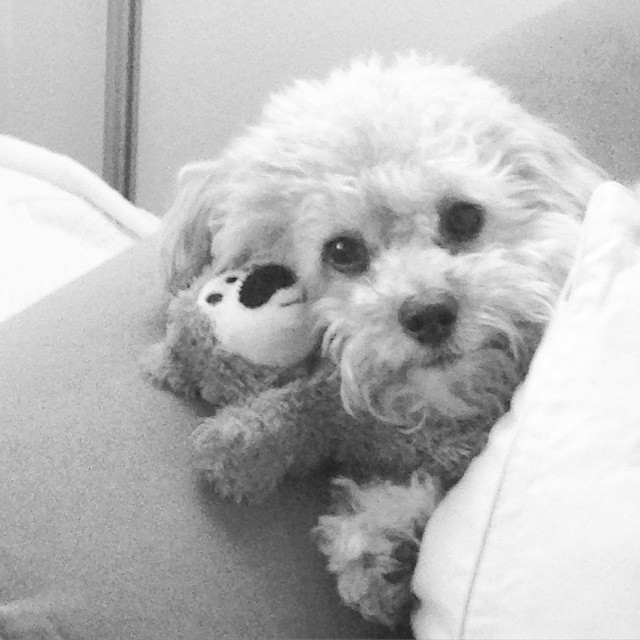 Here's to precious puppies, full of unconditional love. To two years of waking up to Charley cuddles, two years of asking him "Do you want to _____?" just to watch his head cock to the side.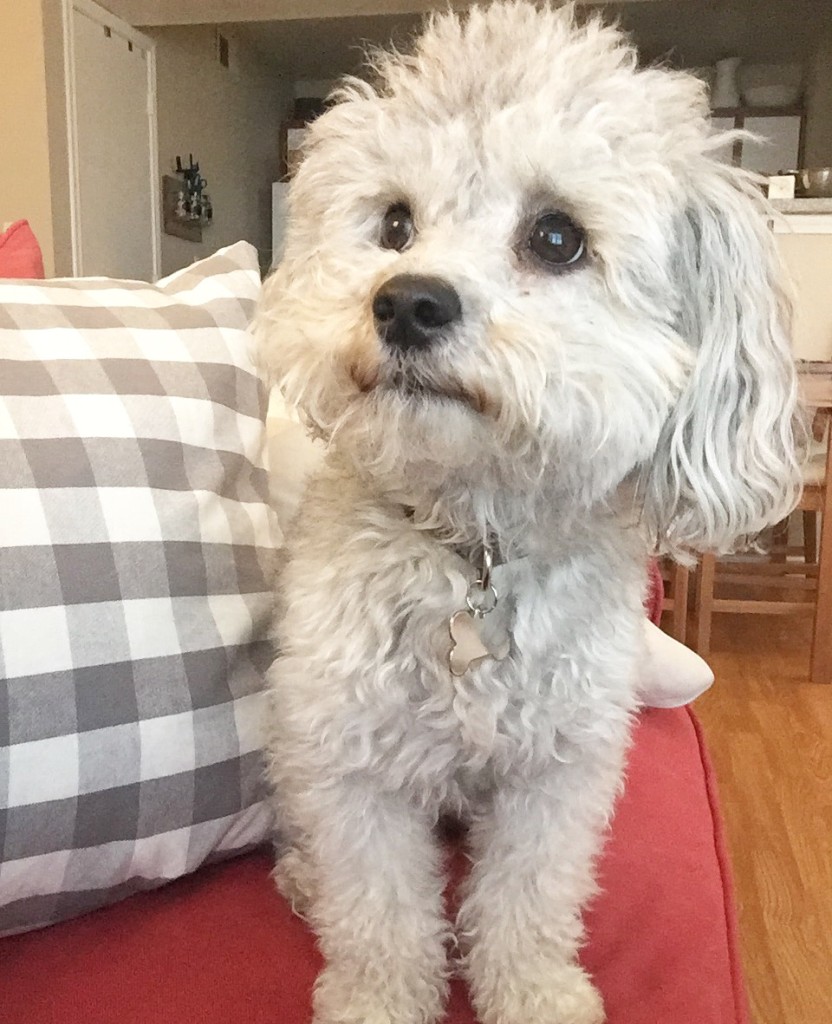 Two years of trying to teach him any trick, but realizing that neither of us have the patience to make that happen. Two years of hearing, over and over again, from family, friends, groomers, dog-sitters, and neighbors, how sweet and gentle he is, how they've never met a dog they like so well. (Which makes my puppy mama's heart burst!)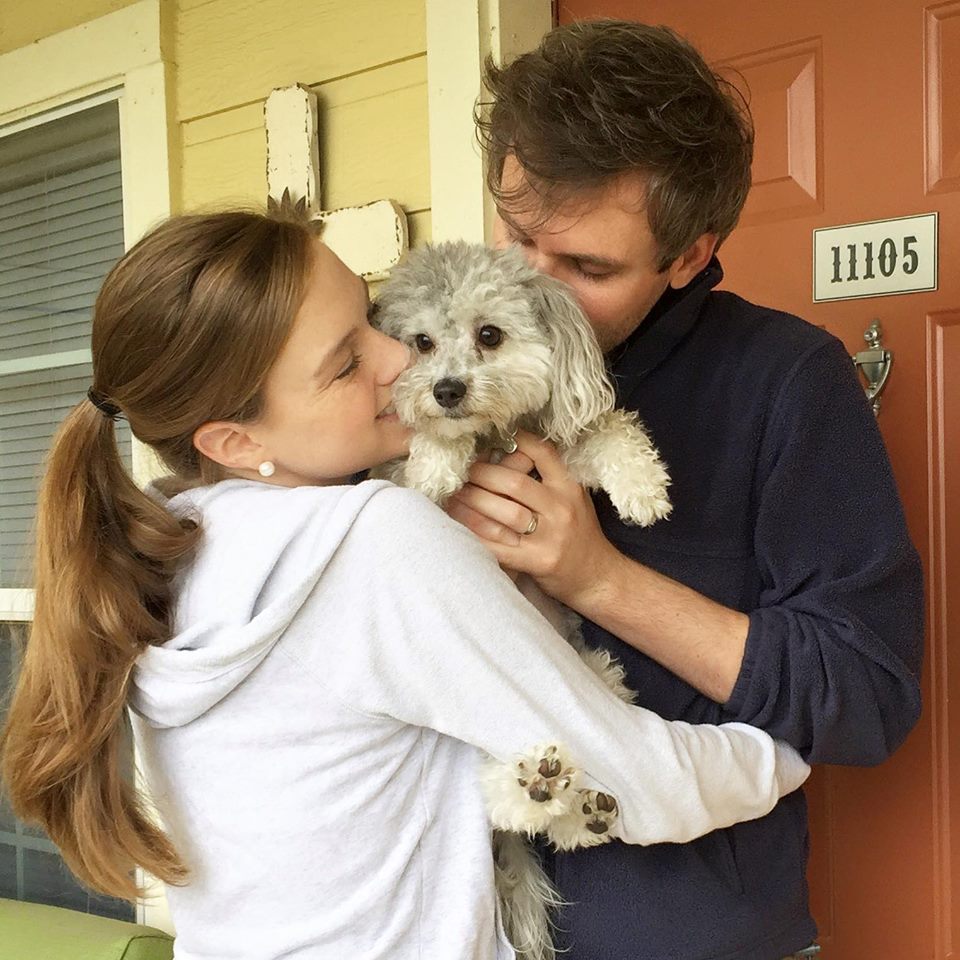 I love the way he smells, I love his tiny little nose, I love his pink-skinned belly. There's nothing like having a dog, I get that now. And I wouldn't trade these two years of cuddles and laughter for anything. They've flown by, and time will continue to fly by, and things will change and our family will grow–but Charley will always be my first dog, the answer to all my What was the name of your first dog? password-reminder questions. He'll be in every memory of my first years in "the real world," my engagement to Riley, even my wedding day.
Oh, sweet Charley, my little Piddles, my baby bear, I love you so! Thank You, God, for the blessing of this pup. Because although these two years with him have gone by too fast, I'm certain that no amount of time would ever be enough!