Working at a church is the most uniquely challenging responsibility I've yet encountered. Everything is slightly different in ministry life. Weekends are Fridays and Saturdays–Sundays are no longer a day of rest. (In fact, they're the most exhausting day of the week!) There is no such thing as "typical work hours–" I work different hours every single day. Being unplugged feels virtually impossible, and even when I am, I come back to dozens of missed calls, emails, and texts. My relational cup overflows daily as I "do life" with my co-workers and 100+ volunteers. I get to encounter and be a part of the best and the worst of peoples' spiritual journeys, which means I also get to be a part of the best and worst of peoples' personalities and attitudes! I could go on, but I'll spare you! If you're in full-time ministry, or ever have been, can I get an AMEN? (If not, go hug someone who is!)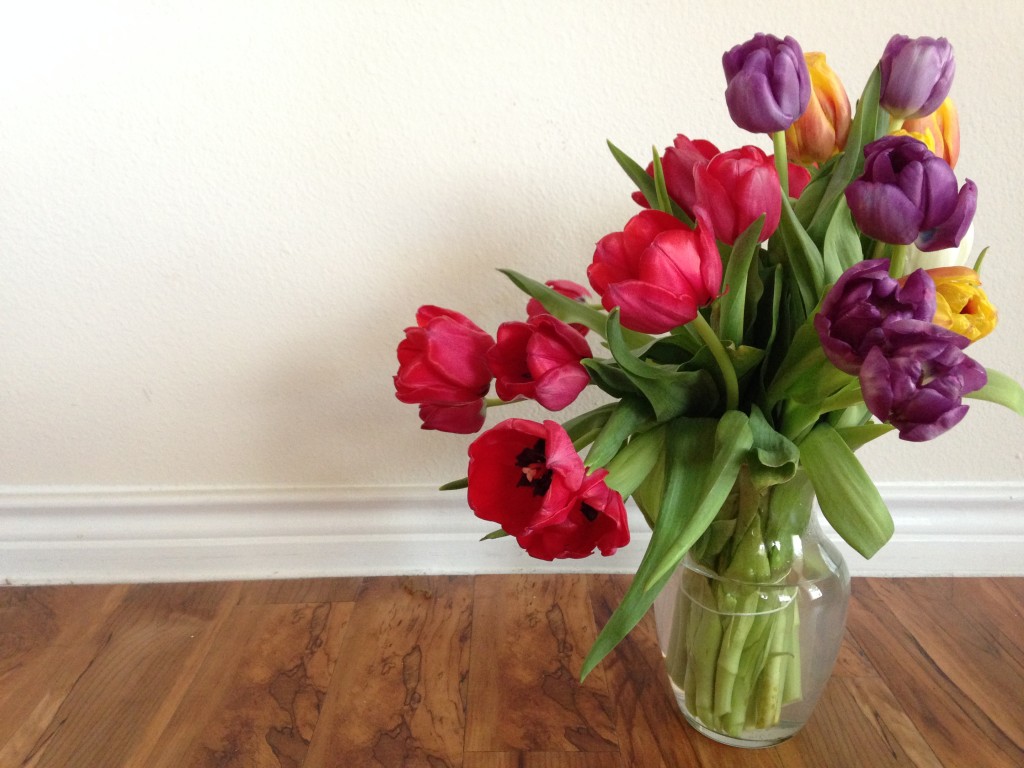 All that said, Easter Sunday is definitely not at all what it used to be. Easter Sunday used to mean a slow morning with family, pretty pastel sundresses, nicely curled hair, a delicious home-cooked brunch, beautiful family photos outside under the trees, and a leisurely afternoon with an egg hunt and bellies full of candy.
Easter Sunday is definitely not what it used to be. It is now waking up at 5:30am, donning my most comfortable jeans and tennis shoes (of which I have to squeeze my already-swollen-from-working-Good-Friday-and-all-day-Saturday feet in to), grabbing a huge cup of coffee, and driving to church.
It means managing a schedule of over a hundred volunteers, being responsible for the well-being of close to 1,000 kids, and putting out countless fires–everything from not enough coloring sheets in the kindergarten room to a two-year old's bleeding head. It means relying heavily on my co-workers (who have truly become some of my closest friends) for both logistical and emotional support. It means making last minute schedule changes when volunteers fall ill or their alarms refuse to beep them awake. It means smiling nicely when parents make ridiculous requests and encouraging volunteers when they feel overwhelmed or ill-equipped.
Easter Sunday now means sacrificing my pride, my agenda, my energy, and my time so that families can attend church and have a beautiful day together…much like my Easters in years past. Easter Sunday now means breathing in Christ's spirit of service again and again and again…and again.
I don't say all this for "I'm so sorry's…" or "You're so amazing's…" or "I couldn't do that's…" I say this because although my Easter Sunday has changed, my resurrected Jesus and His world-changing power remains the same (Hebrews 13:8). And in the sacrifice of sundresses and brunches and painted toenails, my heart is able to grasp just a little more of the weight of Christ's death and resurrection. So, in the end, Easter has become significantly richer.
It is precisely in the leg-cramping, stomach-growling exhaustion of Easter Sunday that I see more clearly who my Jesus is–a servant (Matthew 20:28), a Redeemer, a Restorer, a Lover of my wound-too-tight-love-too-little soul. His brutal death on the cross was for complete relational redemption and restoration–so that His children would know Him. So that we would draw near to Him. So that we could taste true freedom and life in His sacrifice.
And so, as I stood on Sunday with my tennis shoes and swollen feet, exhausted, my heart smiled wide and big as I watched perfectly-primped families walk across the church courtyard to attend an Easter service. Joy bubbled over as little ones walked proudly in their pastels out of classes with their resurrection crafts, eager to share the most important event in history with their families.
My God is a God of seasons (Ecclesiastes 3). Different times of life call for different schedules, responsibilities, duties, and commitments. I thoroughly enjoyed my past Easter Sundays in pink and white, flowers in my hair, and lipstick on my lips. But now, in this season, I am learning the ever-beautiful art of sacrifice in His name. If even one church-goer committed his life to Christ for the first time yesterday because of my team's small gift of time and energy, I am rejoicing with all of heaven (Luke 15:7)!
Bags under my eyes and bulky tennis shoes and sore, swollen feet and lots of coffee have marked my Easter Sundays this year and last…but–could you believe it? Jesus and His mighty love, His complete freedom, His powerful sacrifice, His life-changing redemption–these are brighter and bigger and far more amazing than any demanding schedule or exhausting responsibility. And while this season of full-time ministry probably won't last a lifetime, I choose joy in the sacrifice as God has chosen me…as an Early Childhood Director, as a person worthy of love, as His precious daughter.
If you're interested in learning more about having a personal relationship with Jesus (or would like to hear more about mine), please email me. I would love to chat.