I'm a planner by nature. I love planning ahead, thinking through details, and fine-tuning the future. I realize not everyone shares my love of to-do lists and preparation (thank goodness), so I've put together a list of what I do each weekend, usually on Sunday, to "reset" for the week ahead.
I have to tell you…these simple things truly set me up for a successful week. My mind isn't cluttered with a million different things that I need to get done each morning before work or evening after work, which puts me at ease. There's a peace in knowing things are taken care of! So here's what I recommend:
1. Wash your sheets & make your bed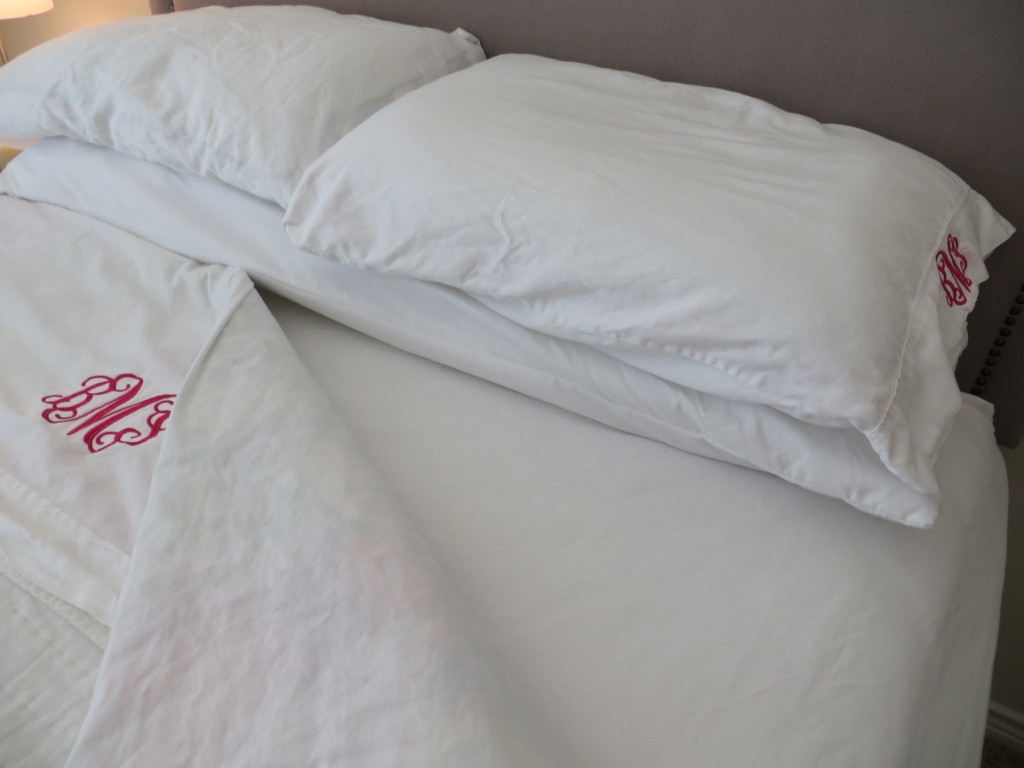 Even if you don't care to make your bed each morning, take the time to wash your sheets on the weekend and return them to your bed, fresh and clean. It's amazing how wonderful it feels to climb into a fresh, made bed on Sunday night! Plus, it's a great reminder to slough off the junk from the previous week, and start fresh in the week to come. (If you want extra delicious smelling sheets, try using this. I'm a h-u-u-u-g-e fan!)
2. Do all your laundry & choose outfits for the entire week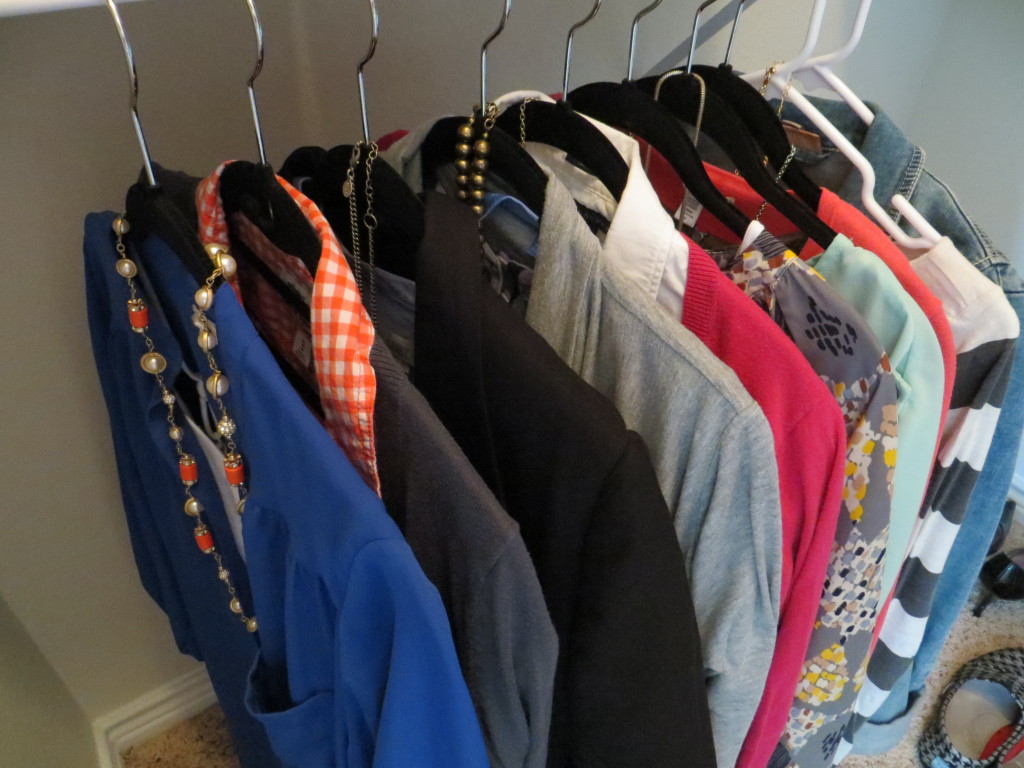 I've been choosing my outfit the night before for many years now…and even though it takes just a few minutes in the evening to choose an outfit, it really saves me a groggy, sleepy headache in the morning of worrying about putting together a cute, professional look. Even better than choosing an outfit each night before bed is choosing a myriad of outfit choices on the weekend, hanging them with their jewelry, and choosing one each morning of the week.
I like to pick out and hang up more than five choices on the weekend because some mornings I'm feeling one way, and others I feel differently. I still have choices…just not too many. A whole closet is overwhelming in the morning, but nine or ten outfits on hangers is totally do-able. (Any leftover outfits are just carried on to the next week!)
Another bonus? I make sure to work my entire wardrobe, instead of sticking with my few comfortable go-to outfits.
3. Pick out gym clothes (or other specific outfits) for the entire week and pack them all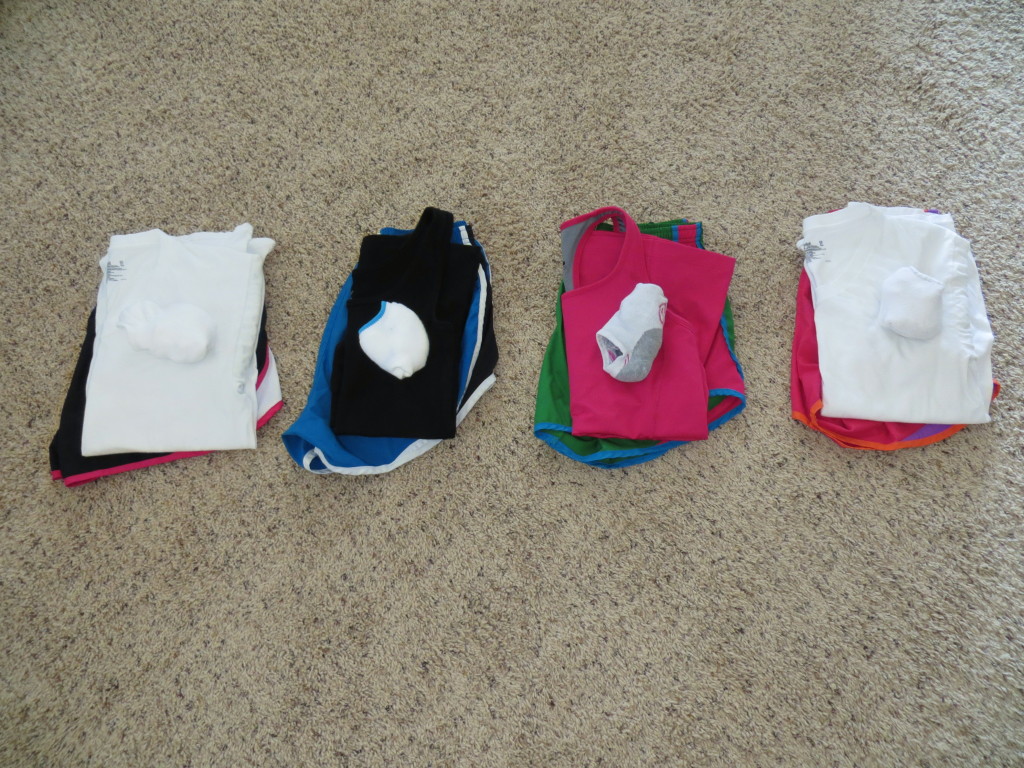 Just like with my work wardrobe, I pick out my gym outfit for each day of the week and pack them all in my gym bag. You may ask why I wouldn't just leave the outfits stacked in my closet and reload my gym bag with a new one each evening? Well, because I'm lazy and this is easier. By throwing all the week's outfits into my bag, all I have to do is put the bag in my car on Monday morning and grab it when I go to the gym each evening after work. After I work out, I carry my dirty clothes into my apartment and put them in the hamper. The next day, the same thing. No guesswork. No "oh but I didn't bring any work out clothes, so I can't go to the gym today" excuses either…I know myself too well for that!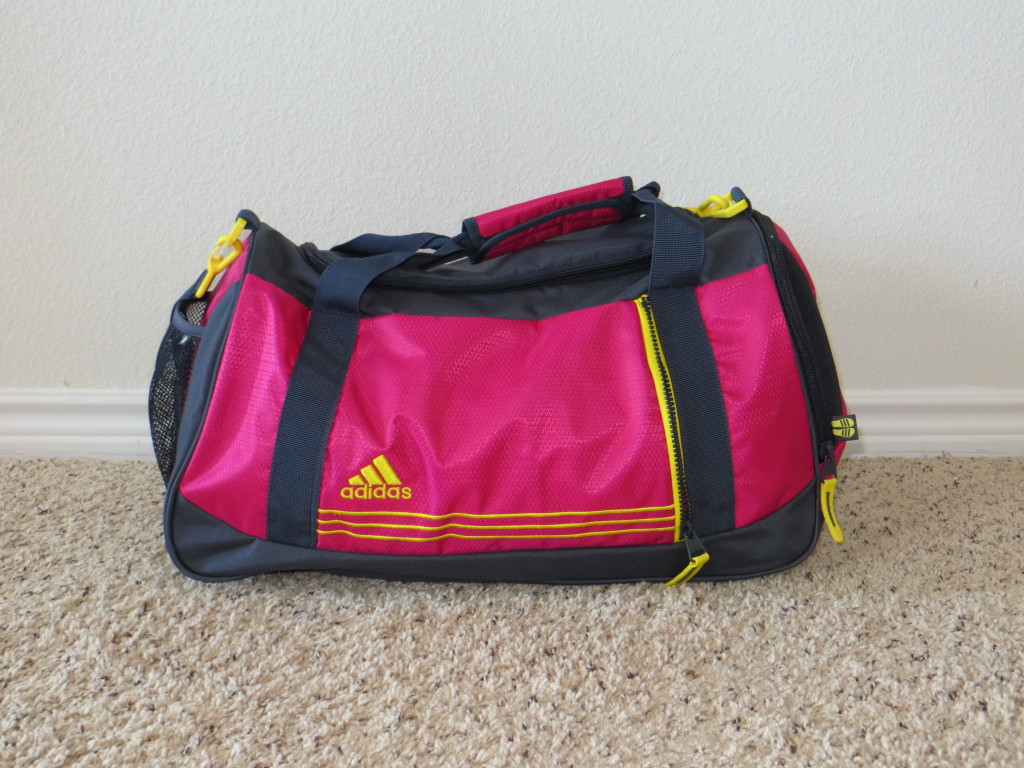 By the way, this is my gym bag (view other colors here), that I absolutely LOVE. It has a water bottle pocket, a pocket for shoes that's only accessible from the outside (eliminating the scare of dirty gym shoes touching clean clothes), a velvet-lined jewelry pouch sewn in, a cell phone holder, a place for socks and undies, and an easy-access outside pocket to stash my keys and wallet. So in love, and it wasn't even pricey ($25). If you're interested, you can buy it on Amazon here! This is where my gym outfits live all week until they're worn!
4. Prepare breakfast and lunch for Monday (or the entire week)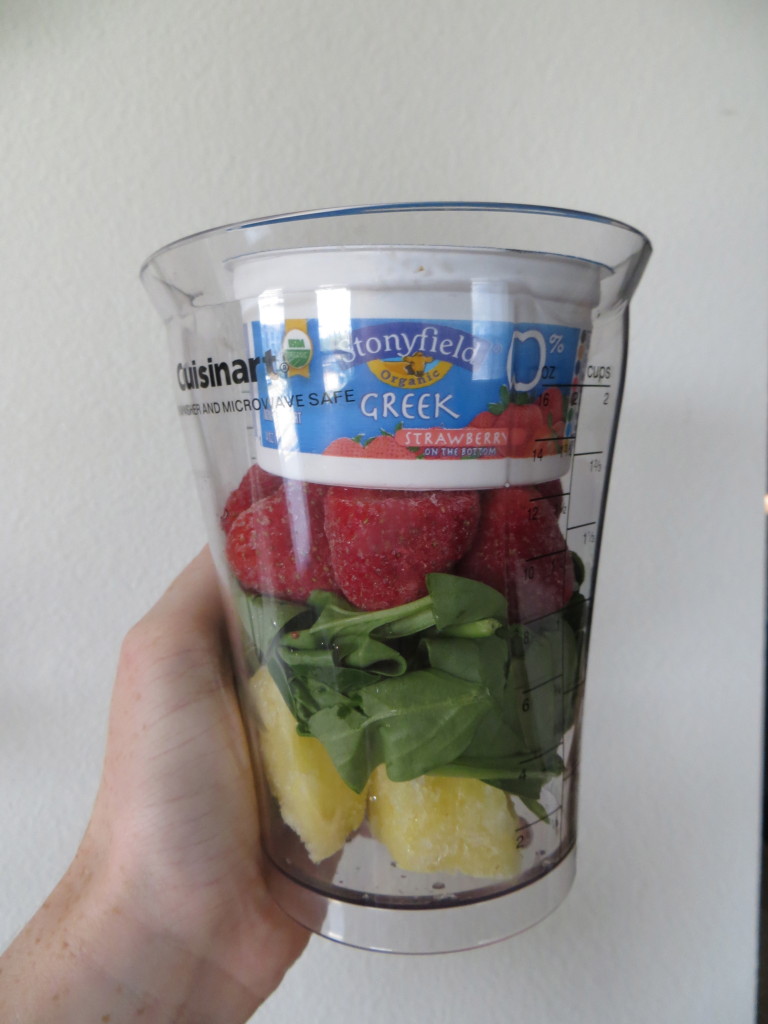 I find cooking and preparing food very relaxing and peaceful, so I enjoy putting together a breakfast and lunch for the next day each evening. However, if you don't particularly enjoy packing breakfast and lunch, it would make sense for you to prepare the week's worth of meals on the weekend. Some dishes can't be prepared too far in advance, but you can make up some items, like grilled chicken or pasta, and they'll easily stay fresh all week.
For tomorrow's breakfast, I've set up the ingredients for a smoothie (which I'll blend with my favorite new kitchen tool!), and packed an oatmeal pouch in my work bag. For lunch, a container of the garbanzo bean and vegetable soup I made this afternoon. Make it easy for yourself, you'll thank me you!
5. Empty all your trashcans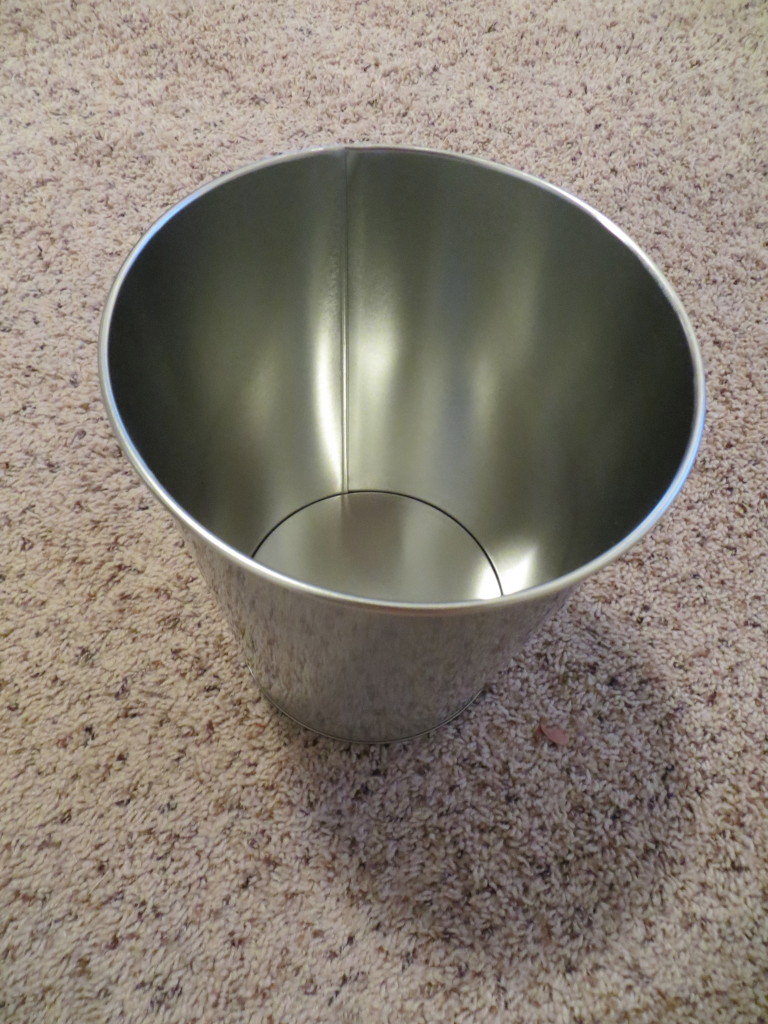 Like changing your sheets, emptying your trashcans is an excellent way to do away with the past week and reset for the week ahead. Plus, clean, empty trashcans at the beginning of your week won't leave you with the added stress of needing to take out the garbage before or after work. "But that's not very stressful, Blair," you may say. True–but eliminating many little stressers adds up to a big weight off your shoulders as you begin your week! Try it, you'll see! 🙂
6. Wipe down your bathroom & kitchen, and tidy up the rest of your home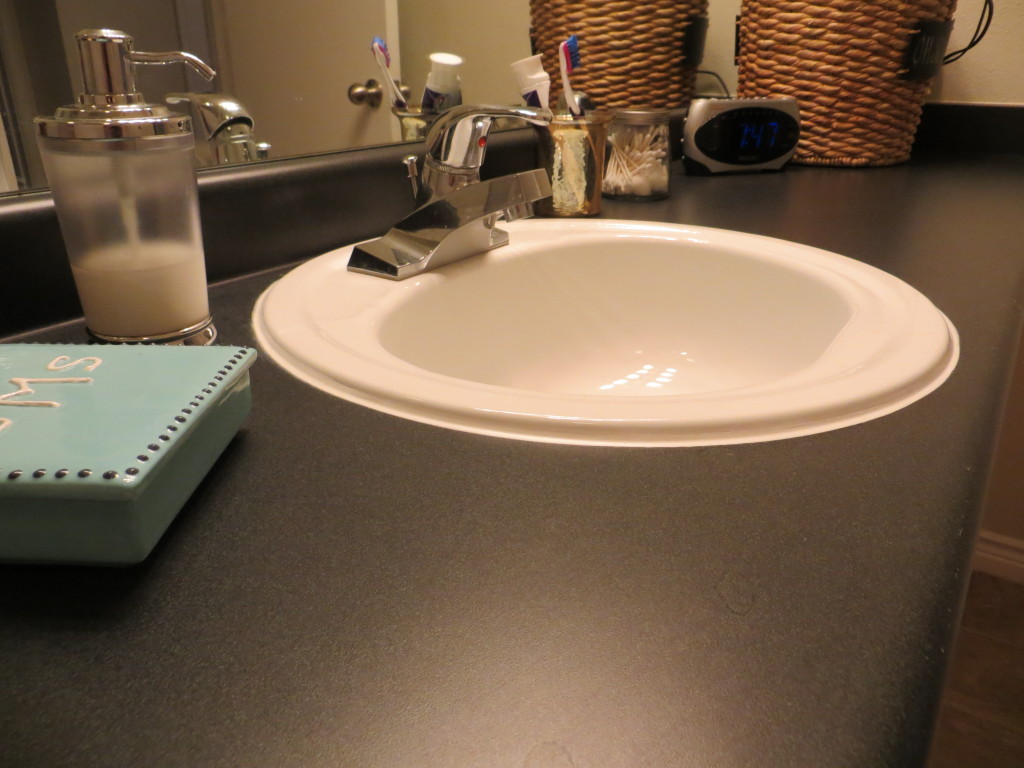 No one wants to spend their entire weekend cleaning, but who says you have to? Take five minutes and wipe down your counters in the bathroom(s) and kitchen (preferably with this perfectly delicious smelling spray), return items to their proper homes, wash towels and dish cloths, and run the dishwasher before you go to bed on Sunday night. I don't care who you are–there's something wonderful about waking up to a clean home.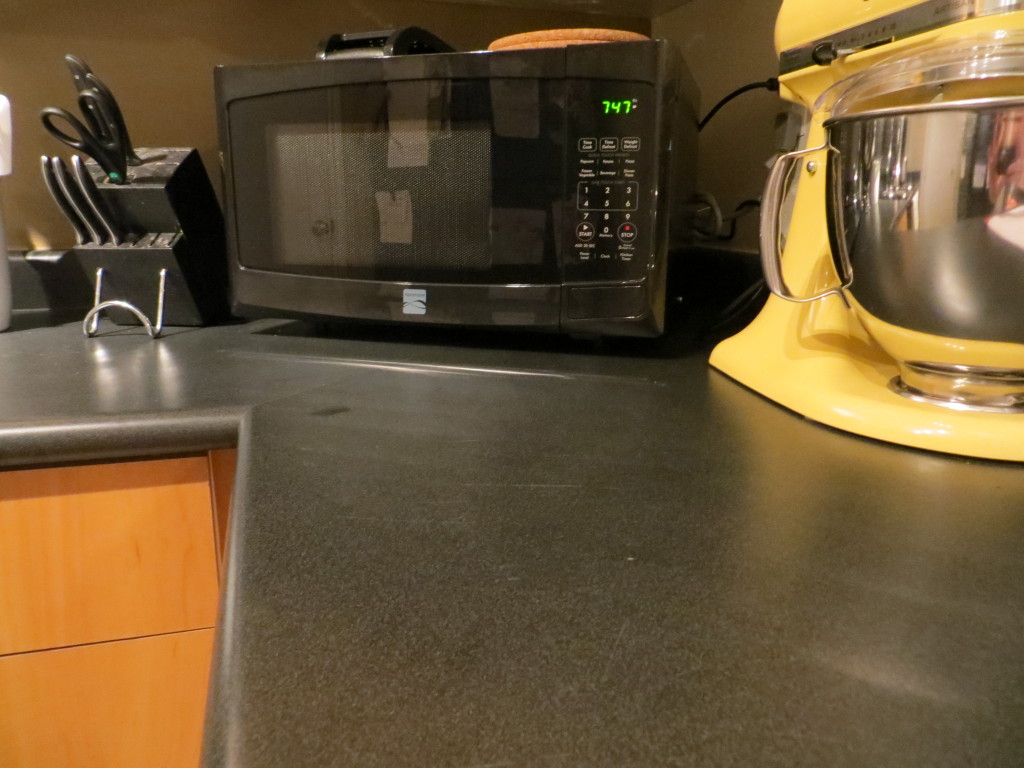 Don't forget to tidy up the rest of your home as well. Return shoes to their respective closets, file or recycle paperwork, hang your purse on the rack…"reset" your home.
7. Check your calendar & create a fresh to-do list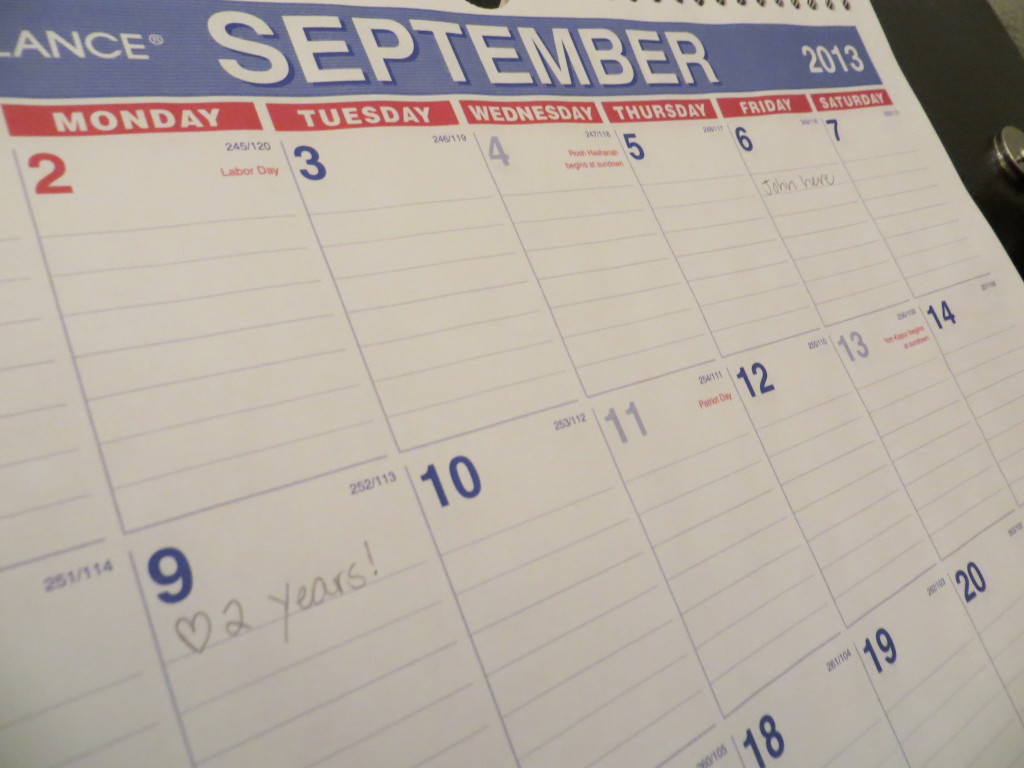 One of the last things I do before I get my Sunday night Zzz's is check my calendar (I use this large one, it's great!) for the week and craft a relevant to-do list. This typically includes anything from items to purchase at the grocery store, to people I should call and catch up with, to bills that need to be paid, to blog posts I'd like to write, to things I want to do, to goals for the next seven days. Writing down what I need to get done clears my head of the madness and truly helps me to refocus for the week ahead.
8. Restock your refrigerator and pantry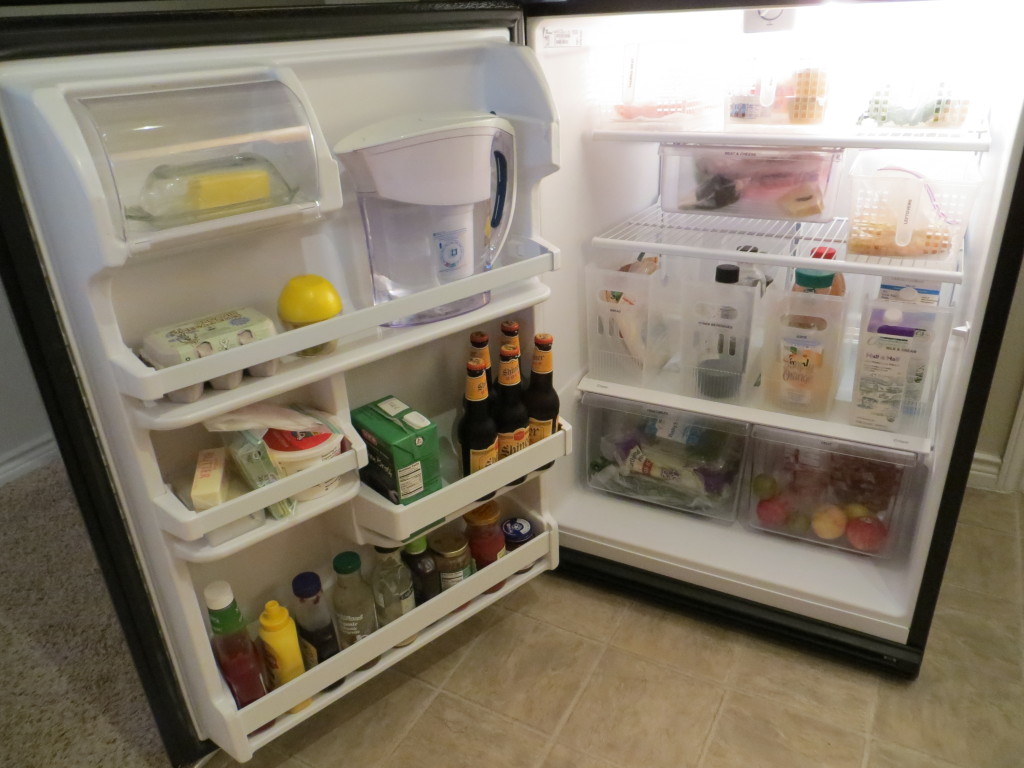 A post about how I organize my refrigerator is coming soon (spoiler alert: it involves bins and a label maker!). Anyway, make sure to take a trip to the grocery store over the weekend to restock your kitchen–both the fridge and the pantry. There's nothing worse than coming home from work to find that you have absolutely nothing to eat! We both know that nothing to eat at home usually means McDonald's or another unhealthy choice to fill in the gap.
Instead, carve out time and hoof it to the grocery store. I hate grocery shopping when it's chaotic and crowded, so I like to go early or late on Saturday or Sunday. I've also been known to grab my grub late Friday night! Hey, whatever works for you!
9. Think of the little things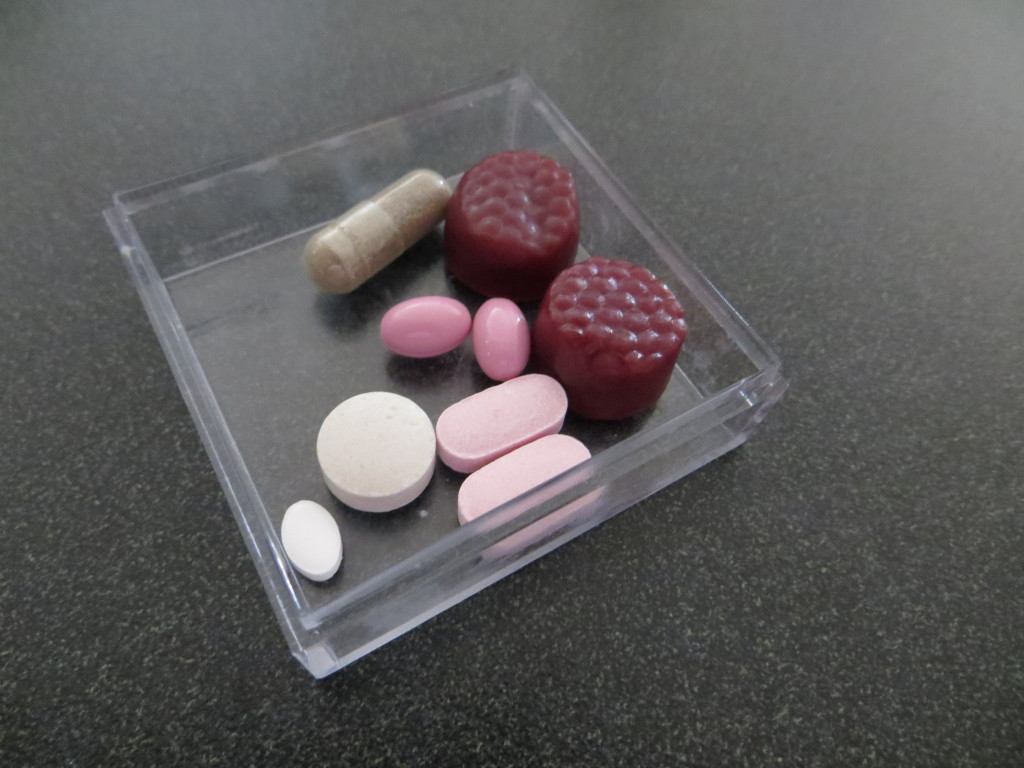 Pictured above is a tiny plastic case that I fill with my daily vitamins (which are B12, Biotin, Femaprin, Evening Primrose Oil, HTP-5, and daily multivitamin chews) every night and pack in my work bag for the morning. Because I eat breakfast while I answer emails at work, I like to take my vitamins with me as they should be taken on a full stomach.
The point? Think of the little details that you will probably forget in the morning. If you always forget to feed the fish, put the fish food on the counter. If you can't remember to water the plants, fill the watering can (I use my tea kettle) up the night before. If you're always forgetting an umbrella, pack it on Sunday. If you enjoy having a cup of coffee in the morning, but can never seem to get up early enough to brew one, set your automatic coffee machine the night of (I use this one and love it).
Think through your morning. At first, it may seem tedious. But I've been doing it for so long that it's second nature. It only takes me 10 or 15 minutes to prepare for the next day, but that short amount of time gives me lots of extra time in the morning, which is priceless!
That's what I do each weekend to reset and prepare for the week ahead. It's become such a habit that I don't even think about what I'm going to do on Sundays–I already know. Each Sunday, I sleep in, head off to church, come home and prepare lunch, and spend the afternoon preparing for the week ahead. The evening is mine to catch up with friends, blog, bake, or watch a favorite movie. It's a beautiful thing!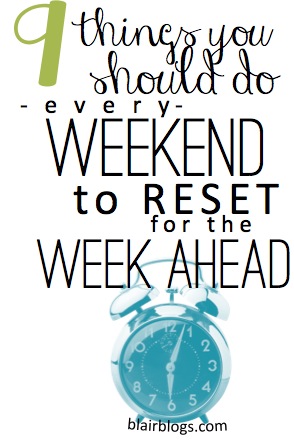 What do you do on the weekends to prepare for the week ahead?
When I originally posted this, I accidentally pinned it using the image below, with the number 12! I can't delete it for fear or breaking lots of Pinterest links, so here it stays 🙂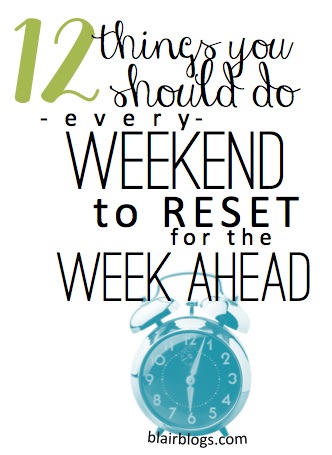 *contains affiliate links
This post has been shared on Party Wave Wednesday & Thank Your Body Thursday.
This is a repost. It was originally published in September of 2013.