My name is Blair and I am obsessed with candles.
But there is a major downside to candles…they require fire to burn. Fire can be dangerous, obviously. Because I'm somewhat traumatized from watching a neighbor's  house burn down as a child, I am super careful when it comes to lighting my many candles. So when Glade sent me two of their new [flameless] products for me to review as part of a BzzAgent campaign, I happily agreed. Nothing will ever replace candles, but I was willing to give other products a shot!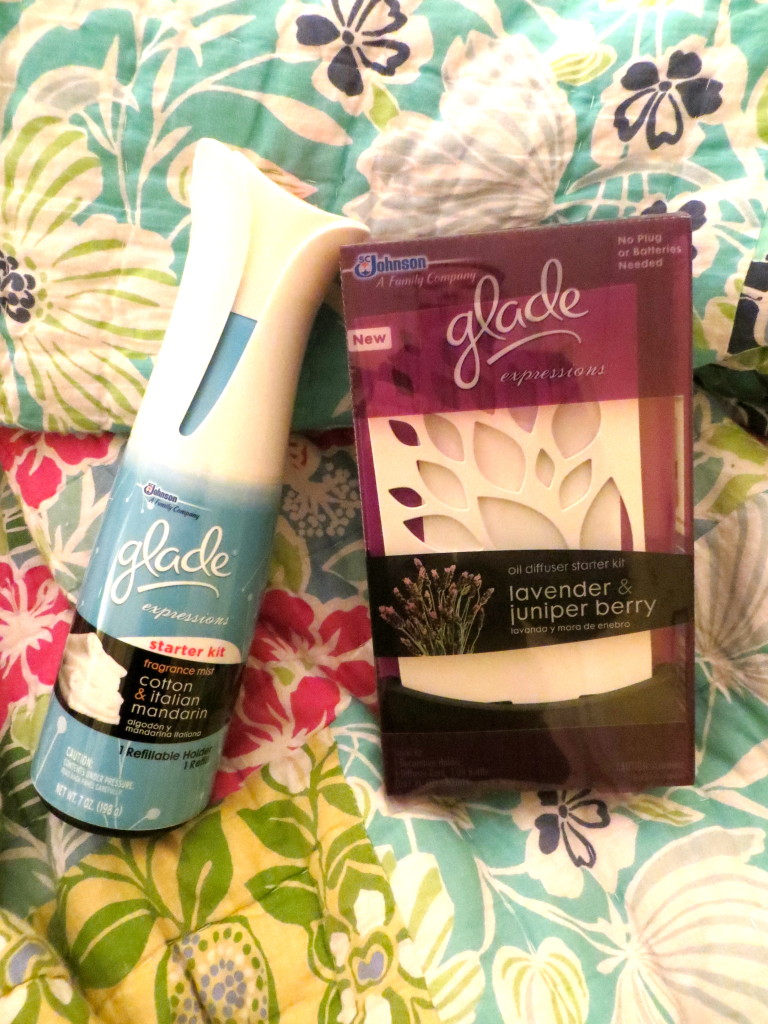 I tried the Glade Expressions Cotton & Italian Mandarin Starter Kit Spray and the Glade Expressions Lavender & Juniper Berry Oil Diffuser Starter Kit. First, I'll review the spray.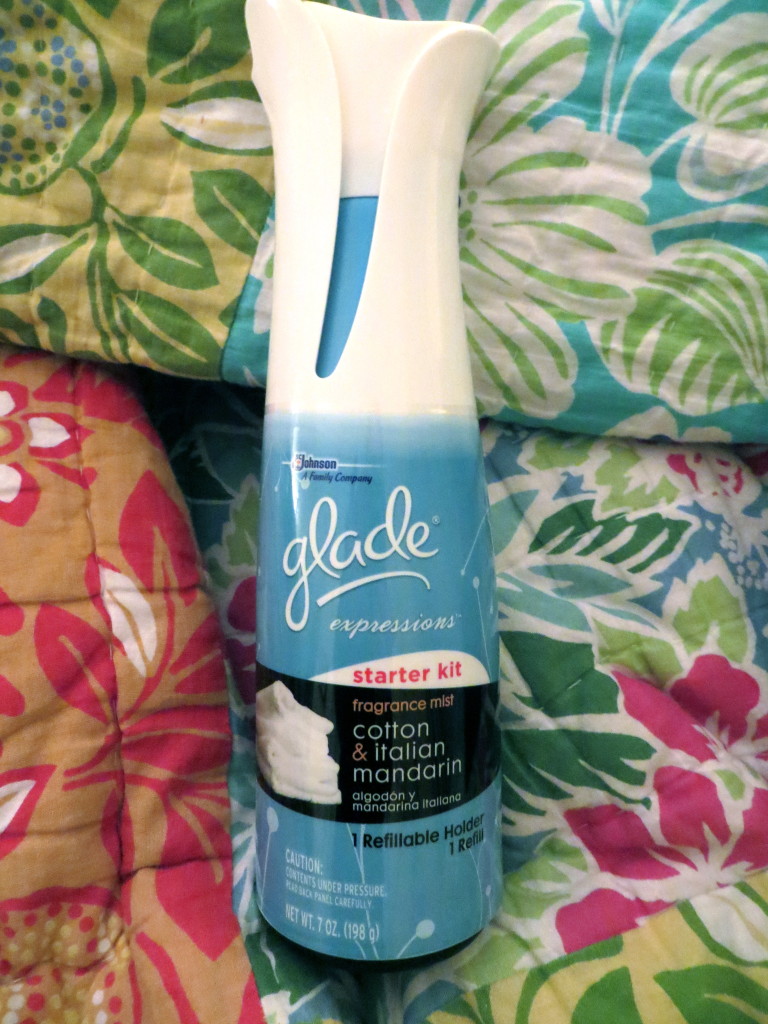 Apparently, not all room sprays are created equal. I've only ever seen sprays used in peoples' bathrooms because let's be honest…all the sprays seem to leave the same strong lingering smell. I would never spray a "fragrance mist" anywhere else in the house…too strong…there are candles for that!
I must admit, however, that I found myself stealing this little mister (which is actually quite pretty since the label is removable and it's refillable) and spraying my bedroom, the living room, etc. I particularly like this spray because its scent smells like fresh laundry, one of my all-time favorite scents! It reminds me of the Fluffy Towels Yankee Candle, if you've ever gotten the whiff of that deliciousness.
I really recommend this product. Especially since it's pretty and slightly more eco-friendly than most sprays since it's refillable. (There's a twist out tube of the fragrance that can be replaced once it's empty as shown below!)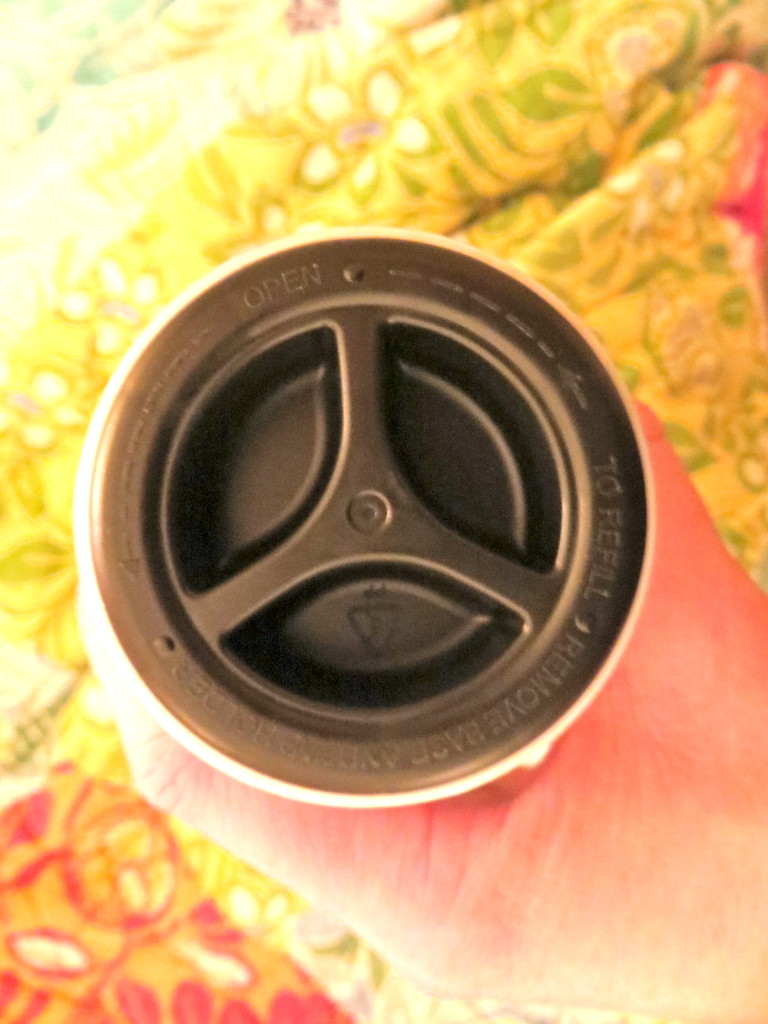 Now, for the oil diffuser. I chose the Lavender & Juniper Berry scent mostly because I love (love love love) the scent of lavender. Sorry Glade, but I'm not really into this scent. I don't smell lavender at all. I'm not sure what juniper berry actually smells like, but this rendition is not my favorite.
I don't typically like oil diffusers anyway because I don't think they actually "diffuse" anywhere except for a couple of feet around where the diffuser sits. So, I put the diffuser on the bathroom counter. Because of my apartment's small bathroom, it actually does scent the entire space (and has for about a month). I'm wondering if I would have enjoyed the diffuser more if I had chosen another scent!
The actual design of the diffuser is neat. There's a replaceable oil well and a thick paper diffuser piece that sticks into the well. As with the spray, the oil is replaceable. Aesthetically, this little diffuser would look nice sitting on a bookshelf, a side table, or a bathroom counter. Although my diffuser lives on my sink counter, here's a shot of what the little bugger looks like sitting on my shelf!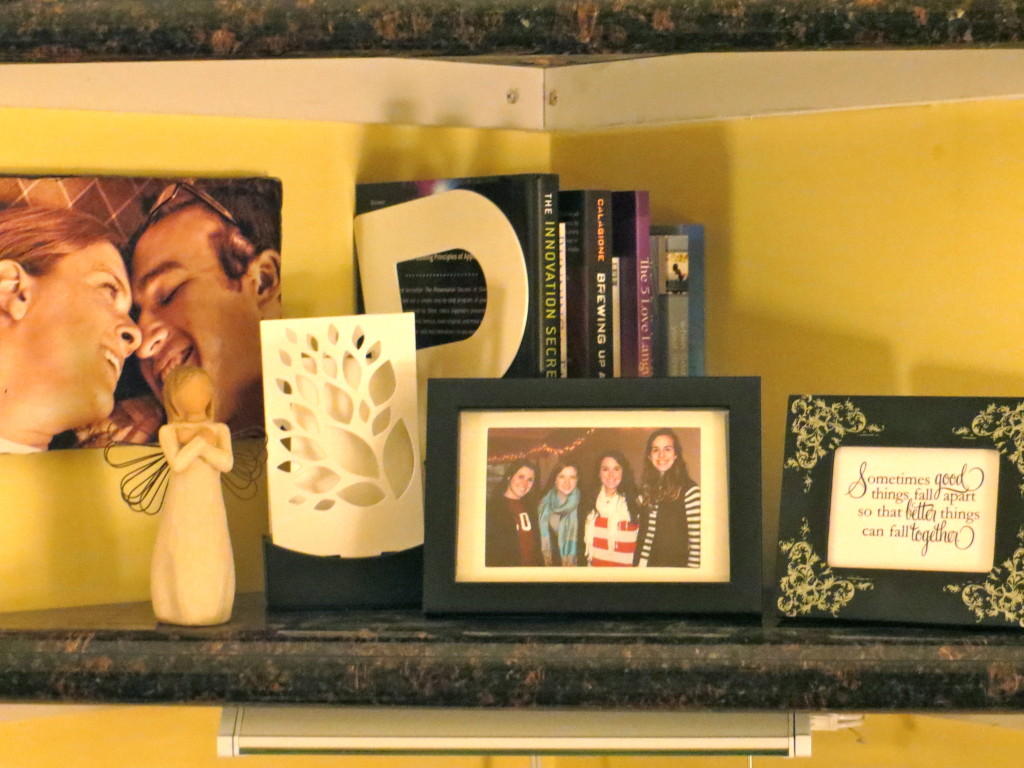 It blends in so well you can barely spot it, right? (Sorry for the yellow lighting, it was late at night and I was too impatient to wait for natural light in the morning!)
So there you have it…this candle lover's trial of some flameless scented Glade products. Have you ever tried either of the above products? What did you think?