I'm blushing! This tip has been featured on one of my favorite blogs, One Good Thing by Jillee! Check out my feature here!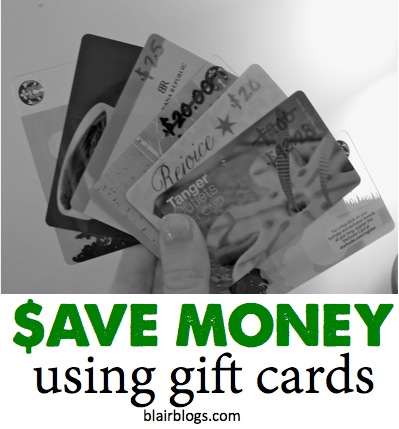 Check your wallet. If you're like me, you probably have oodles of gift cards that you've received for your birthday and various holidays. If you're like me I used to be, you probably don't have the faintest idea how much money is remaining on each one!
About a year ago, I implemented the GCBS. I just made that acronym up on the spot. Impressive, huh? Anyway, GCBS stands for Gift Card Balance System. That's because with this insanely simple system, you'll be able to track how much moolah you have left on your gift cards, and thus use up the entire card before it gets thrown away or expires!
Put on your thinking caps, folks, because this is really quite difficult.
Get a permanent market. Put the permanent marker in your purse. *Fireworks* You just implemented the GCBS! Way to go! But really, it's that easy.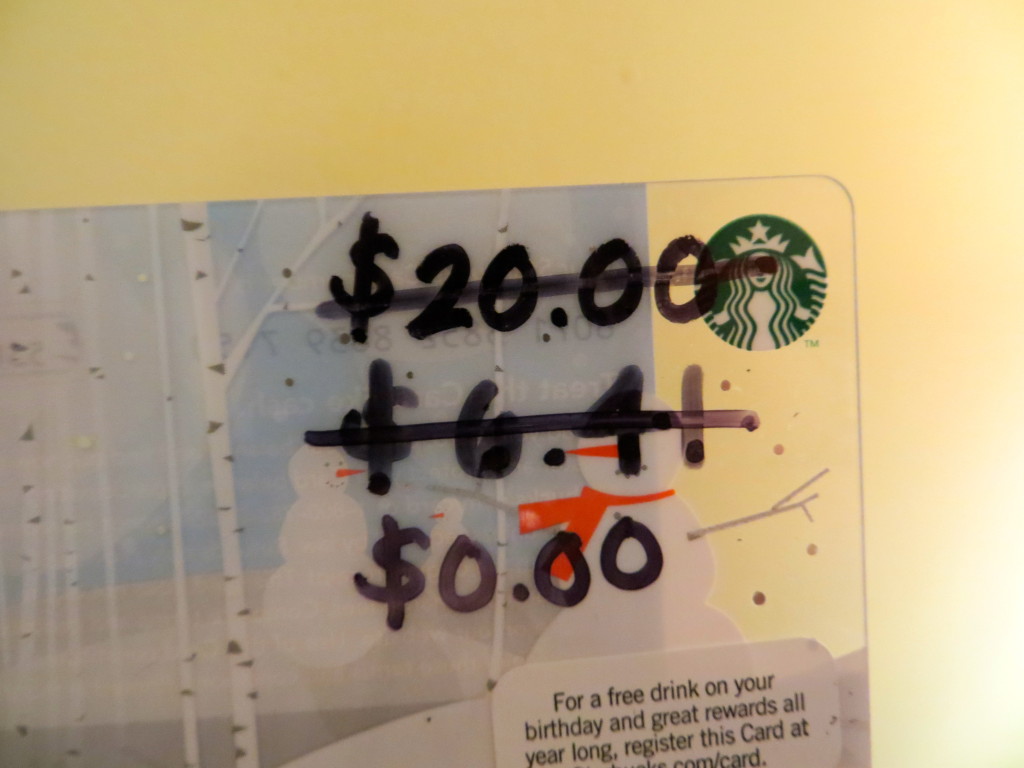 How to Save Money Using Gift Cards:
1. Keep a permanent market in your purse.

2. Write the beginning balance of your gift card on it.

3. Use the marker to update the balance each time you use it.
I know what you're thinking–this is genius this is silly. But I can't stress it enough–you will save money with this fail-proof method! Why? Not because you're gaining any money, but because you won't toss out a gift card because it only has, say, $0.48 left on it. You'll remember that you have $0.48 left to Starbucks and use up the remaining balance!
Just the other day I was buying my favorite breakfast ever, when I realized I had a gift card with a little bit left on it. I used it up and spent just a little bit less that day. Hey! It adds up.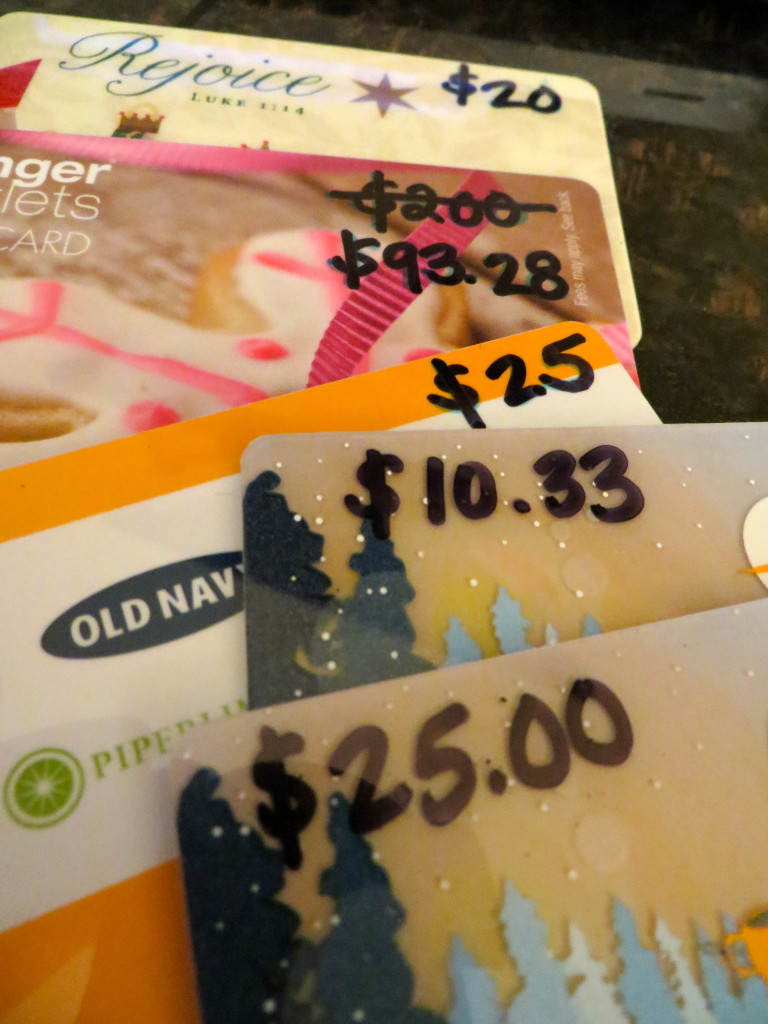 As you can see, all of my gift cards have their remaining balance on them. Most I haven't used yet as I got them for Christmas! (Check out the Tanger Outlets one–I won that! :)) This little system has helped me streamline my wallet, know how much money I have to spend, and know where I should be going to spend it.
If you're really type-A like me, and you want to take this gift card system a step further, you should register your cards online. That way, if your cards are ever misplaced or lost, you can easily check the balance online. Some companies (like Starbucks) even have smart phone apps that allow you to use your gift card right from your phone. All you have to do is register your card online or on your smart phone, and then you can just pay by scanning your phone at the register.
What do you do to save money or keep track of it? How do you manage your gift cards?