I'm always on the lookout for new, interesting things to read…whether it be a book, magazine, blog, article, website–whatever!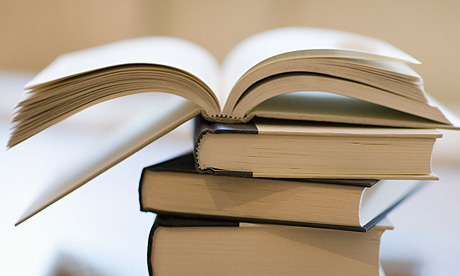 How about this? I'll share what I've been reading lately, and you comment what you've been reading? It'll be a virtual book club of sorts.
————————————————–
BLOGS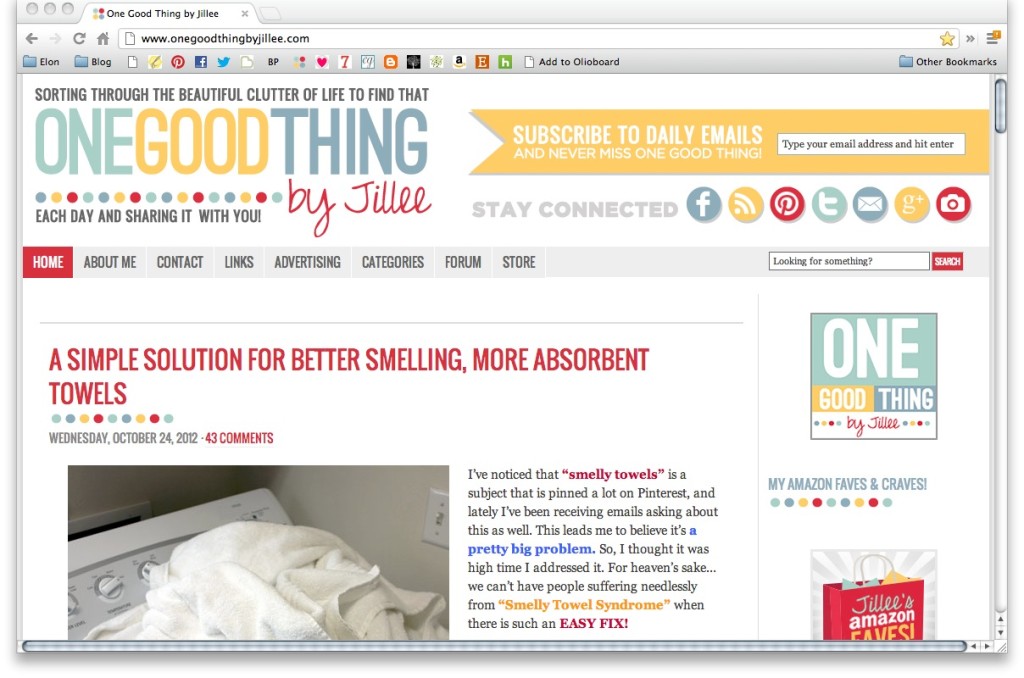 One Good Thing is a great-great-great blog. Jillee posts daily…with cheap and effective cleaning solutions, scrumptious recipes, and a variety of DIY and homemade products. Love it!
————————————————–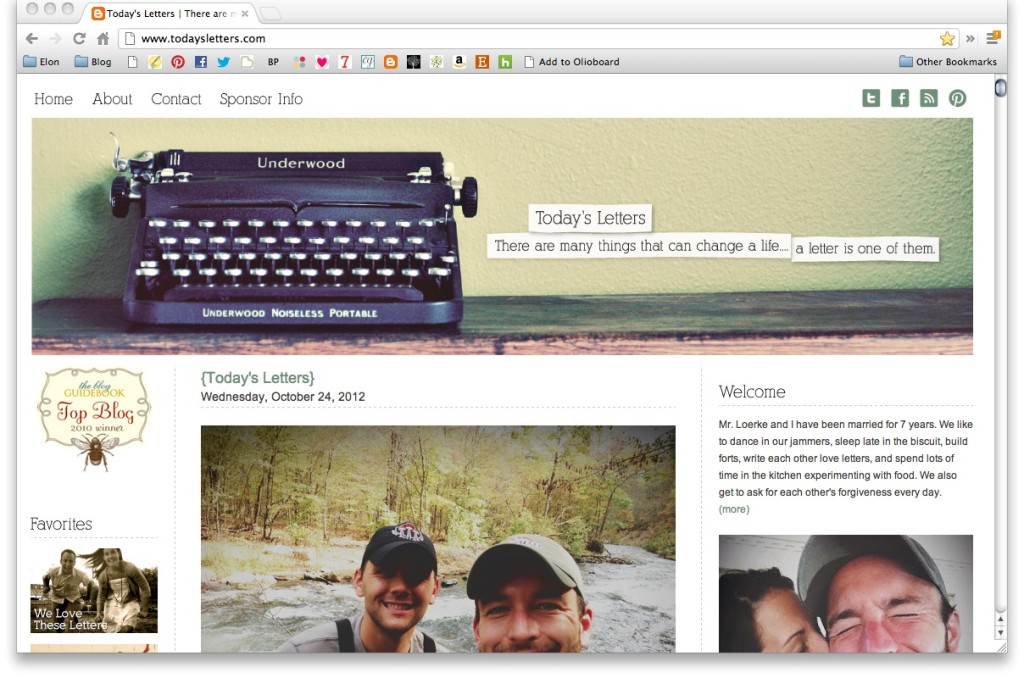 Today's Letters is a blog written by a married couple, and is exactly what its name says. It's a compilation of letters that Emily and Tim write to each other, their friends, even food, places, or inanimate objects. Very encouraging.
 ————————————————–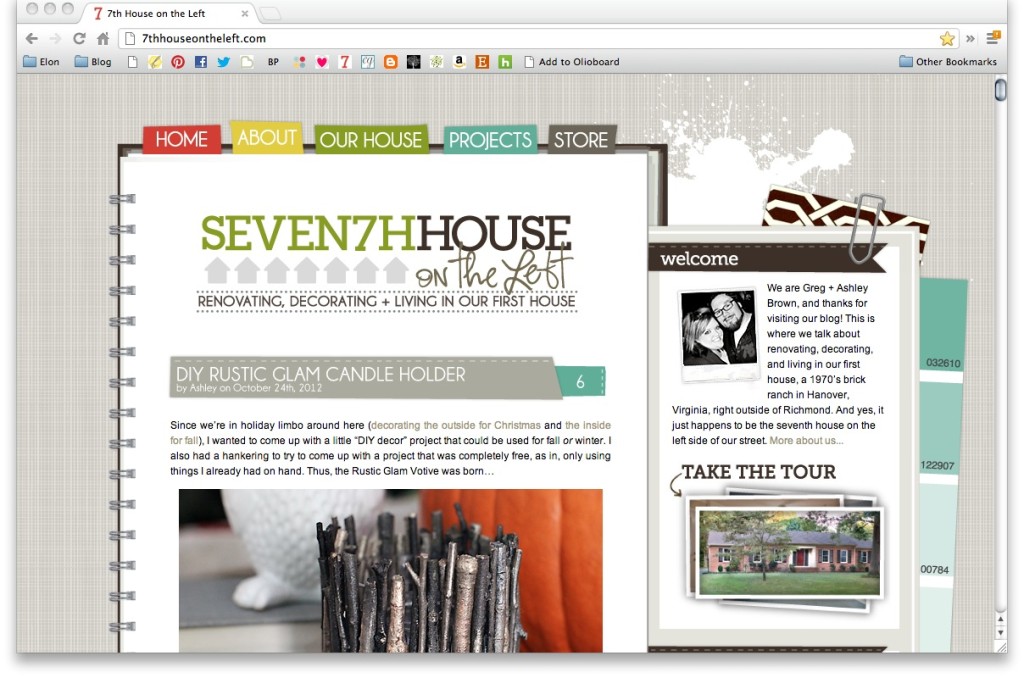 Written by a funky-fresh young couple, Greg and Ashley post a few times a week about DIYing, decorating, and more. They have great ideas and their blog's layout is phenom.
————————————————–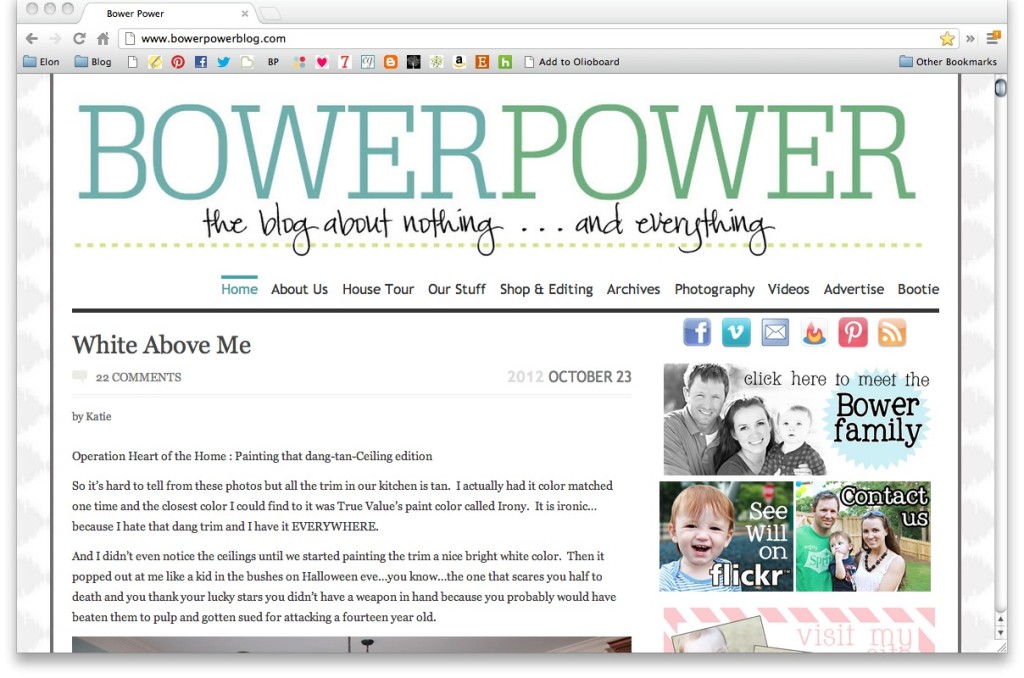 Currently my favorite blog. I absolutely love it. Katie Bower, the author, is quirky, adorable, and hilarious. I literally laugh out loud at every single post of hers. She posts about anything and everything…usually DIY projects, but also trips she's gone on, parties she's throwing, and her two boys–one of which will be born in November!
————————————————–
BOOKS
Favorite Wife: Escape from Polygamy by Susan Ray Schmidt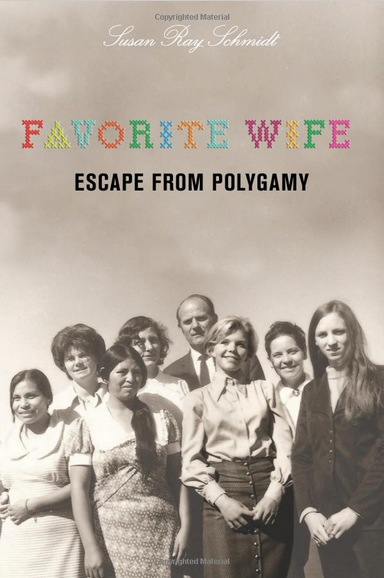 This is a fascinating auto-biography of Susan Ray Schmidt, who became the sixth wife of Verlan LeBaron, a leader in her community. Absolutely gripping.
————————————————–
A Discovery of Witches: A Novel by Deborah Harkness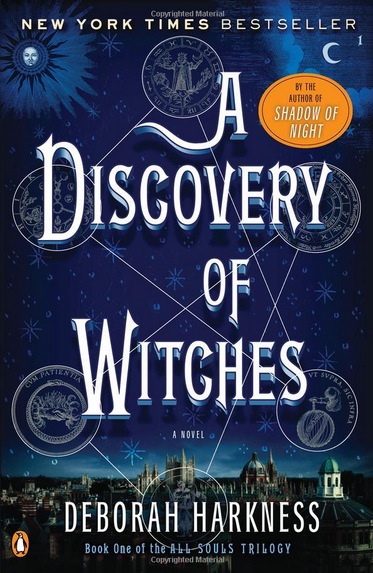 This New York Times Bestseller is a fantastic and clever hybrid of magic and history. Obviously fictional, the characters and storyline are difficult to set down. This novel is part of a trilogy, adding to the hype around this book.
————————————————–
Brewing Up a Business by Sam Calagione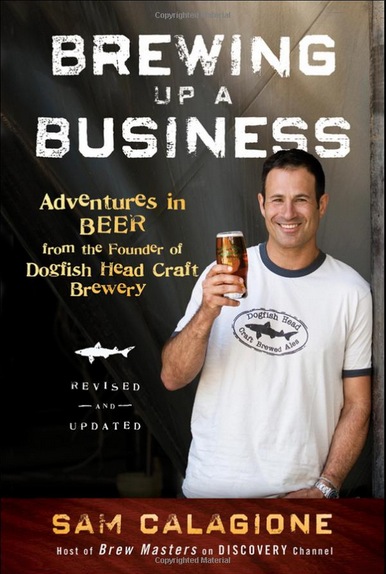 I've already discussed this book a bit here, but I highly recommend it to: anyone who loves beer, loves a good entrepreneurial spirit, or loves a too-honest author.
————————————————–
One Thousand Gifts by Ann Voskamp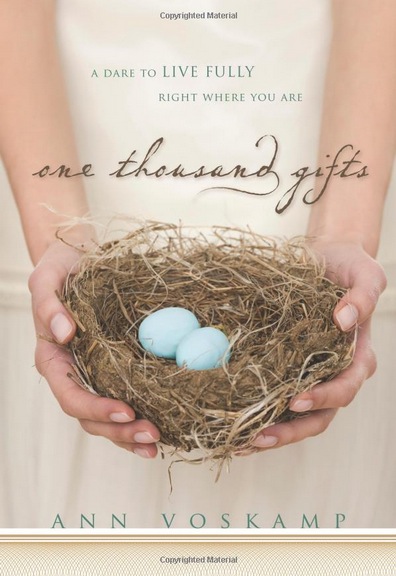 This book is just beautiful (I mentioned it here). Voskamp writes with such grace, reading her book is like drinking a warm cup of tea. Or the feeling of the sun on your face. Seriously. It. Is. Wonderful. Highly, highly, highly recommend it.
————————————————–
WEBSITES
Fast Company.com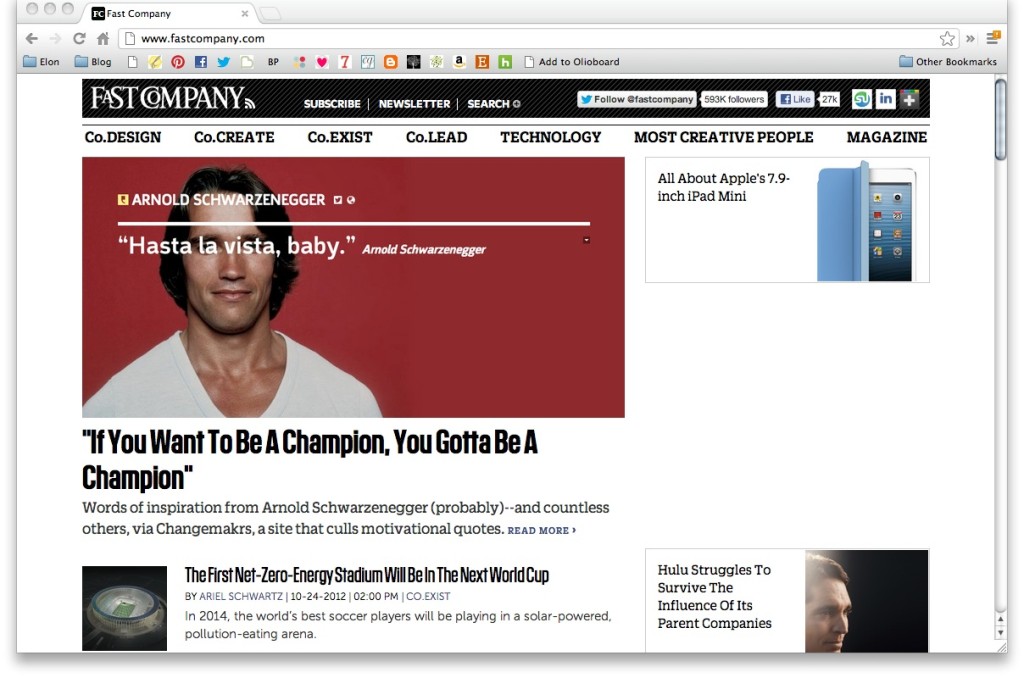 Just really interesting. Lots to feast your eyes on. Tons of innovation. Great authors. Will spark creative thinking. 'Nuff said.
————————————————–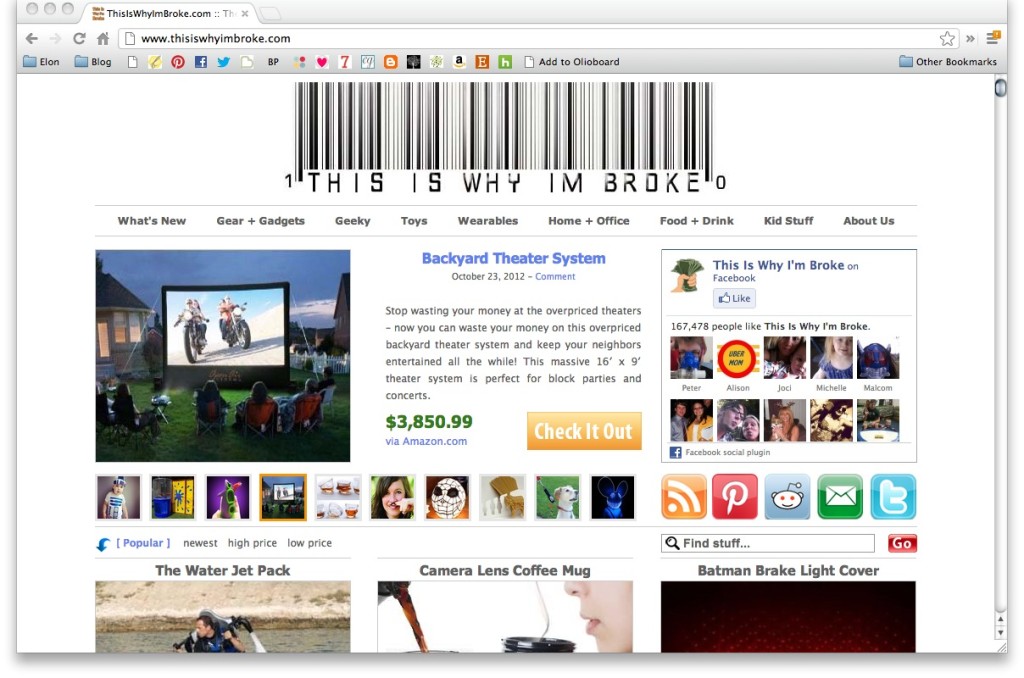 A group of self-described geeks have put together this awesome website full of new and interesting products. Gotta love it.
So there you have it! That's what I'm reading. What are you reading? Will you share with me by commenting below? Thanks friends!
Source: books