November is creeping up on us, making me wonder how we've already been through almost ten full months of 2012. How does time seem to speed up faster with each year of life?
I've written before about living purposefully with goals in mind and outlined my Summer 2012 Wish List this June…here's the November edition!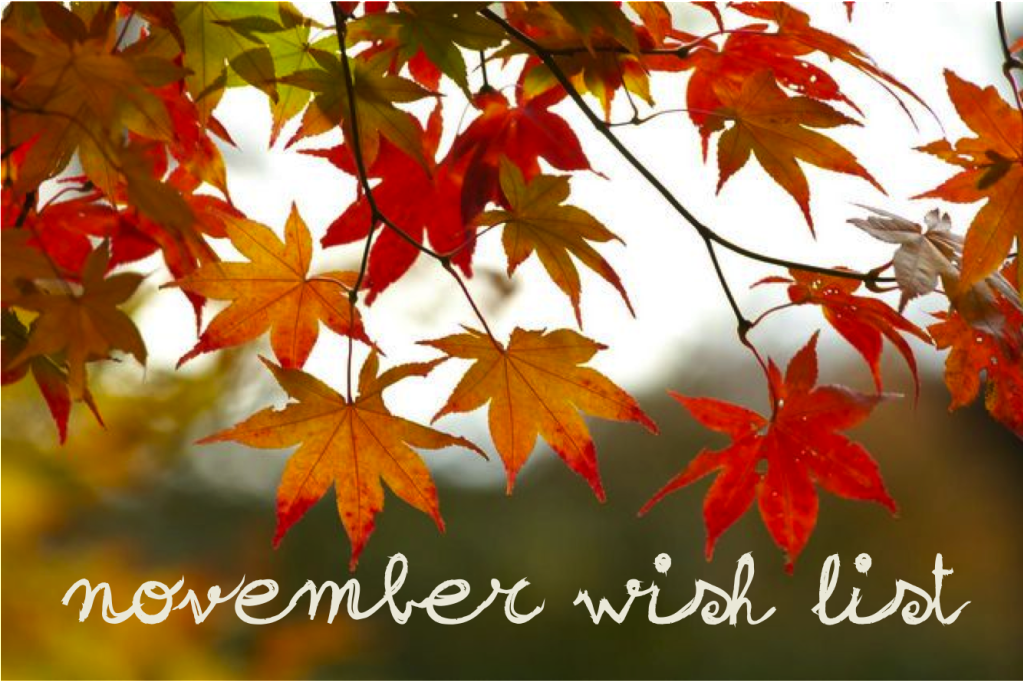 Cook a hearty Fall meal in my Crock Pot
Carve a pumpkin & roast the seeds
Go for a hike in the great outdoors
Swap out my warm-weather clothes for their cool-weather counterparts
Go to a corn maze
Deep Fall cleaning; prepare my apartment for the winter months
Bake my favorite chocolate pie again
Make spiced apple cider
I'll keep you posted as my wishes come true! 😉 What's on your November wish list? What have you been up to this Fall?
Happy Monday, friends.