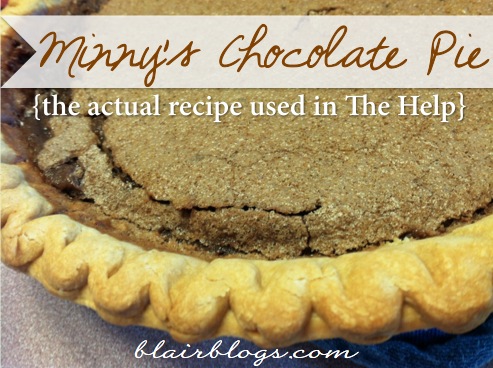 Ever since I read The Help by Kathryn Stockett (and later watched the movie), I've wanted to try chocolate pie, like the one Minny bakes in the book. Not with the terrible awful–but the original, chocolate one sans, ahem, the added "ingredient." Don't know what I'm talking about? Read the book. Then watch the movie. Both are fan-freaking-tastic. Seriously. Great. Anyway, it's pie time.
While I was in Texas visiting my boo, I woke up one morning with a craving for the delicious-looking chocolate pie described in the book and featured in the movie. Here's a screenshot of my girl Minny with her pie in hand from The Help.
I searched online for Minny's chocolate pie recipe and came across the actual recipe that was used in the movie for the chocolate pie scenes! How cool is that?! I was thrilled. This is a link to the recipe. Apparently, a woman named Lee Ann Flemming baked 53 pies for the movie and put her now-famous recipe online. Holler at you Lee Ann Flemming! This pie rocks.
Anyway! J and I  headed to Whataburger for lunch (completely irrelevant fact) and then ran across the parking lot to Target for the ingredients I needed to get bakin'. While we were roaming through the aisles of my favorite store ever in the world, this happened: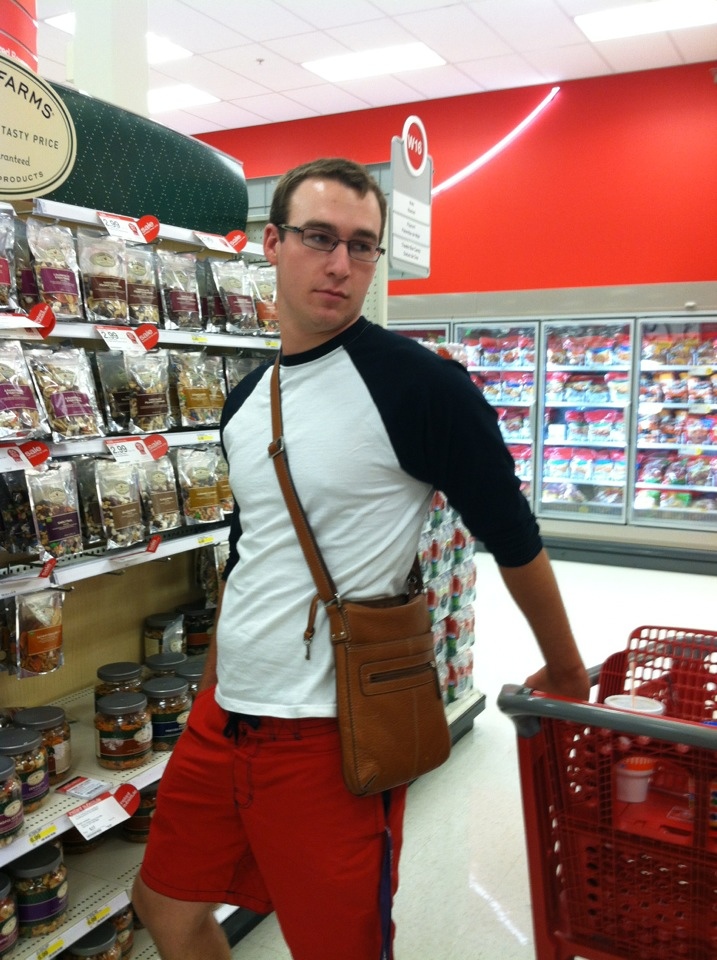 That's my purse, by the way. His words: "Are you guys ready to let the dogs out?" That's my man. Quoting The Hangover 'till the cows come home. Gotta love it.
I baked up the pie according the the recipe and I have to say. This. is. the. best. pie. I've. ever. tasted. ever. It is so-SO-so delicious. Get off your bum, print this recipe, and BAKE PEOPLE. Bake away. It is so worth it. Yum. Minny, you are my girl.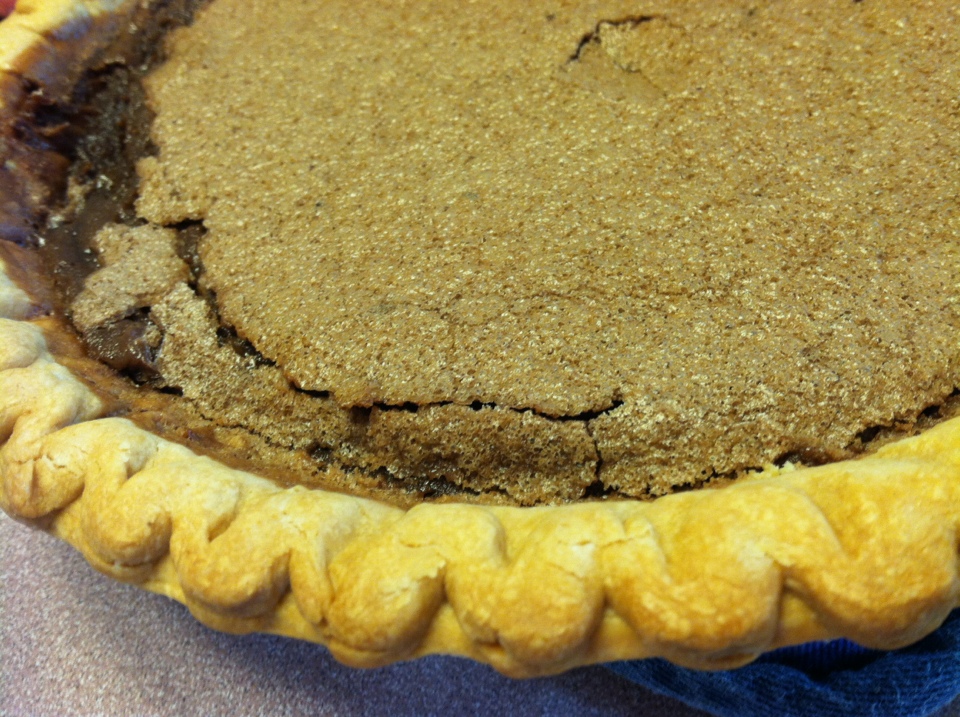 Anyone else baked anything after reading a book or watching a movie? Ever tried Minny's chocolate pie?