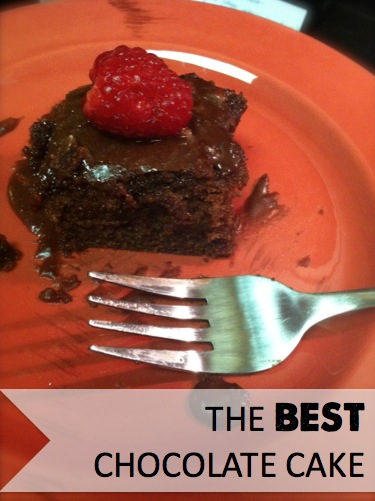 Ever heard of Coca-Cola Cake? No? You're missing out. Big time. This may be the most delicious dessert I've ever tasted. Basically a decadent chocolate cake with a warm sugary glaze. Not a Coke lover? Try it anyway…it doesn't have a strong Coke flavor! It is fan-freaking-tastic.
I originally found this recipe on Pinterest from May Flaum. Thanks, May. This recipe takes the cake! (Sorry, couldn't help myself…).
Here's what you'll need! (Excuse the poor photo quality, iPhone photos are not great for blogging!)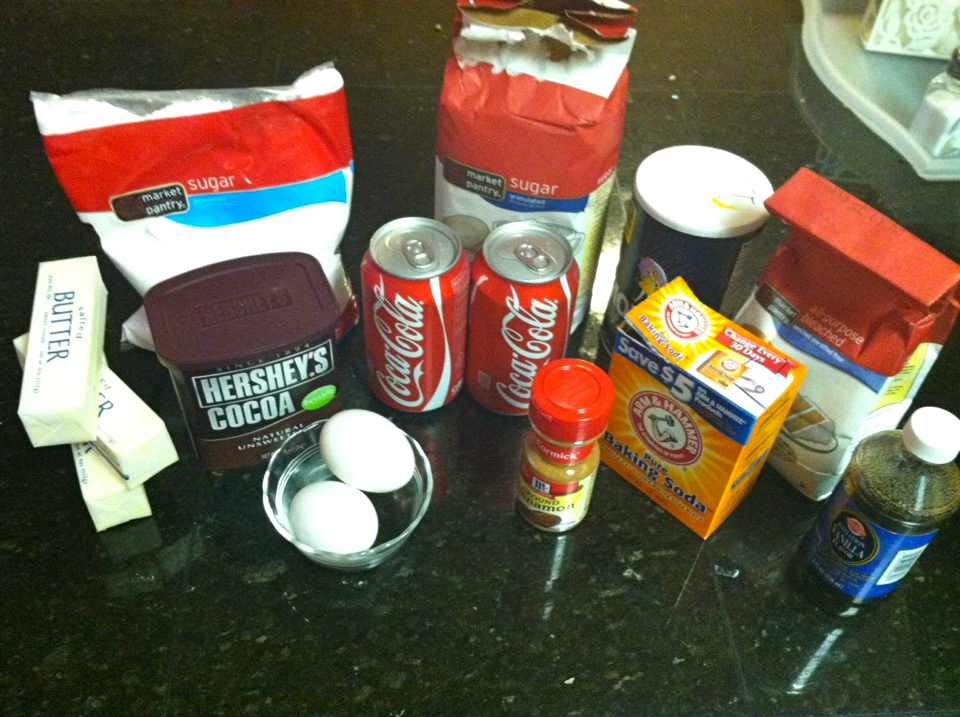 Start with these ingredients.
2 C flour
2 C sugar
1/2 tsp salt
1 tsp baking soda
1/2 tsp cinnamon
Greased 9 x 13 pan & oven preheated to 350
Mix them! (Not the greased pan, just the dry ingredients ;))
Now, take the following ingredients and put 'em in a saucepan over medium heat.
1 C butter (2 sticks)
1/4 C unsweetened cocoa
1 C Coca-Cola
1/2 C buttermilk (or 1/2 C milk and 1 1/2 tsp vinegar)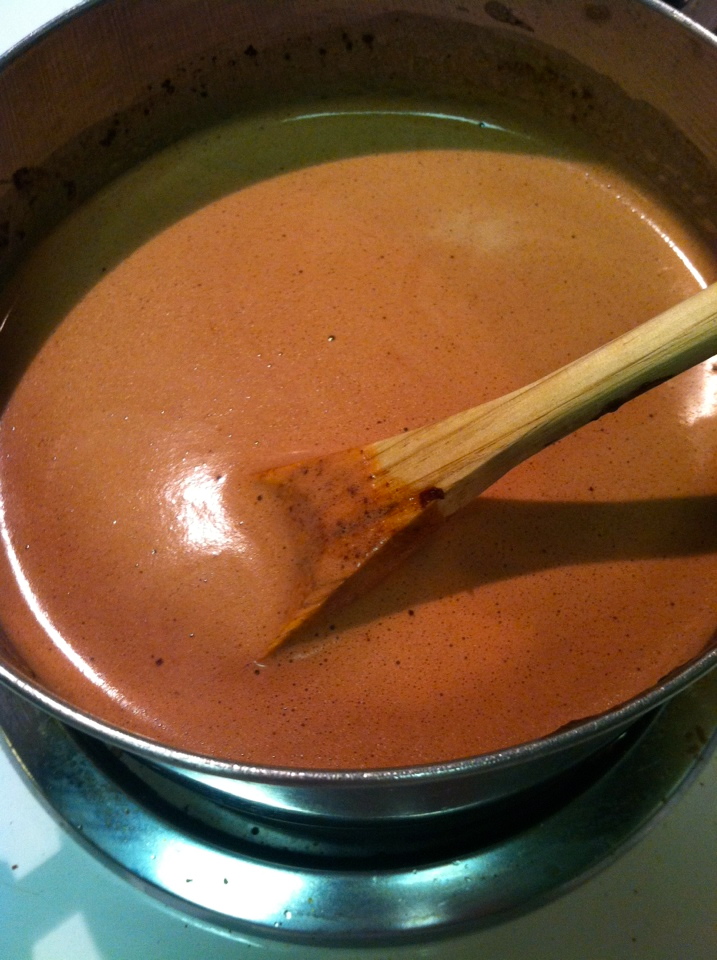 Take the mixture off the stovetop and add the dry mix. Whisk them together.
Then add:
Pour that into a pan & bake for 30 minutes at 350 degrees!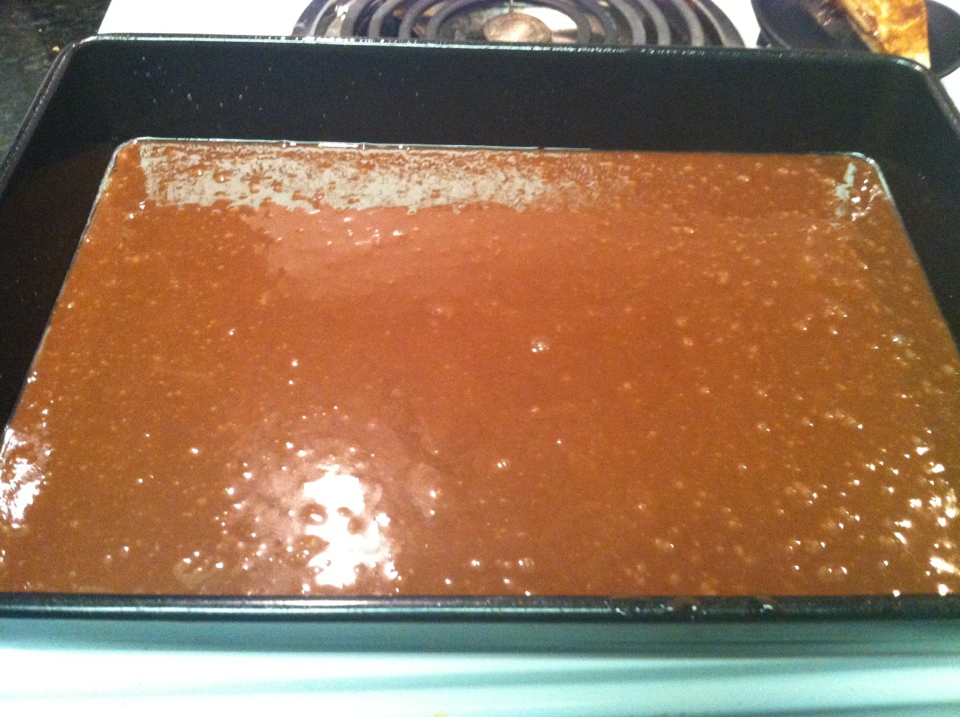 While that creamy deliciousness is a-cookin', make the glaze for the top of the cake. I'd recommend starting to make the glaze when there's about 10 minutes left on the timer for the cake. For the glaze you'll need:
1/2 C butter (1 stick)
1/2 C unsweetened cocoa
1/2 C Coca-Cola
Once that yummy mixture boils, remove from heat and slowly stir in: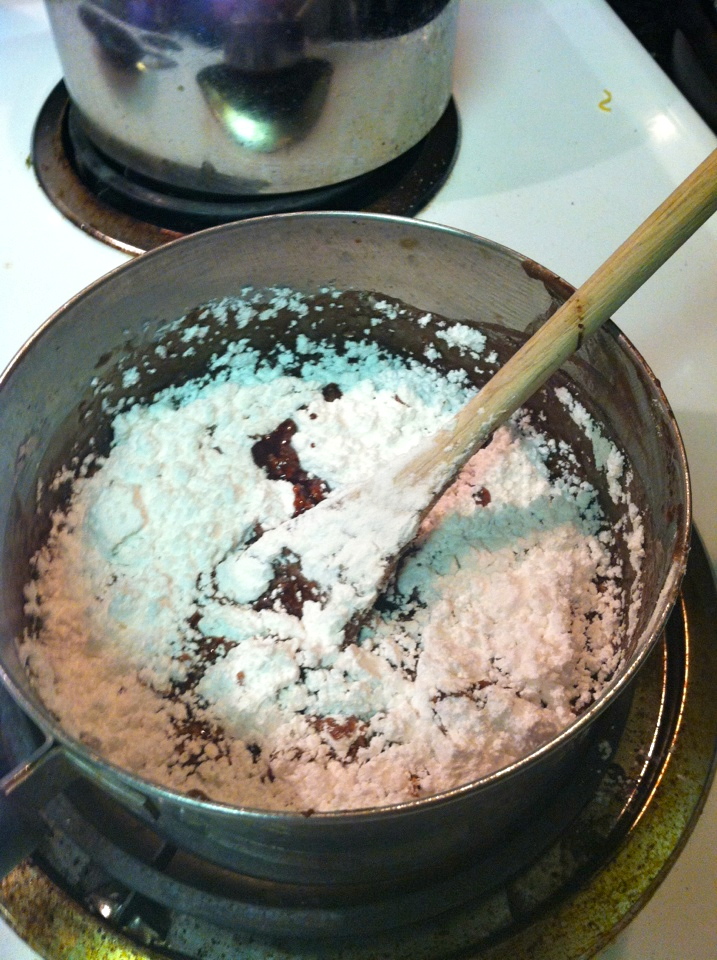 Mix that up until it's smooth. Pour the glaze over the warm cake and wait as long as your willpower allows for the cake and glaze to cool!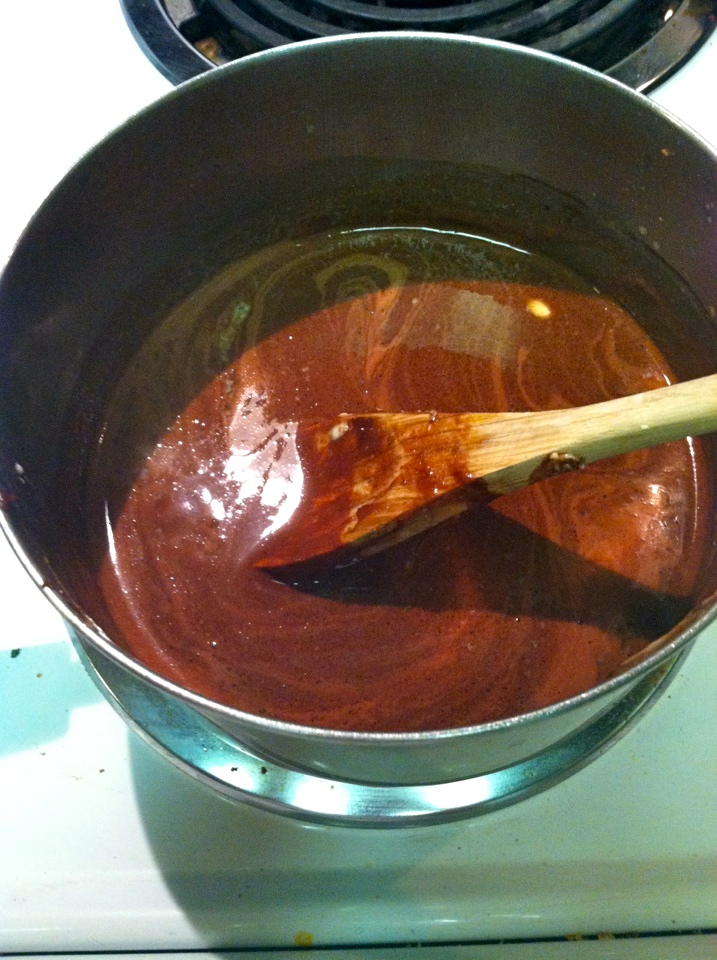 When you can wait no longer (a total of three minutes for me), dig in. It. Is. So. Good.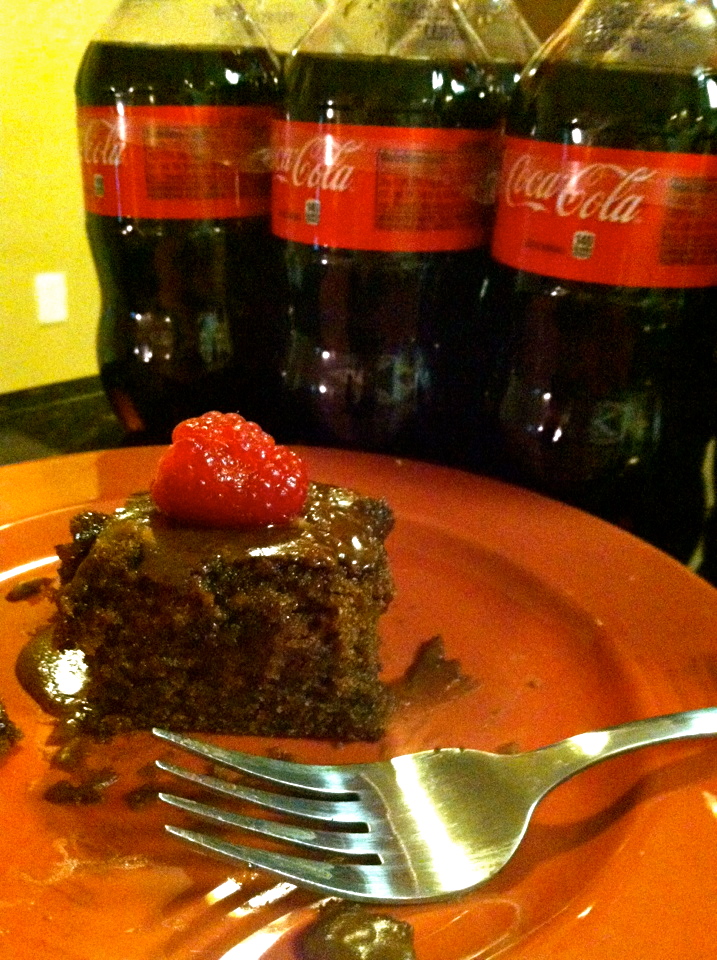 Ever had Coca-Cola cake before? What do you think?
{Please head over here and complete my questionnaire!}