Wondering why I haven't posted anything in a while? Take a look around (your computer screen, that is)–this is why! I've been busy purchasing a domain name, importing all my blog posts, and customizing the heck out of this site.
All my hard work has paid off–I am now the owner of a website! How cool is that? I'm excited.
I have gone back and forth for months over whether or not I wanted to take the plunge. Previously, I used a free Blogger account (which is great, don't get me wrong), but I wanted something to call my own. I finally decided that blogging is a passion of mine, and what is there to invest in if not my passions?
If you never saw my old site, here's what it looked like: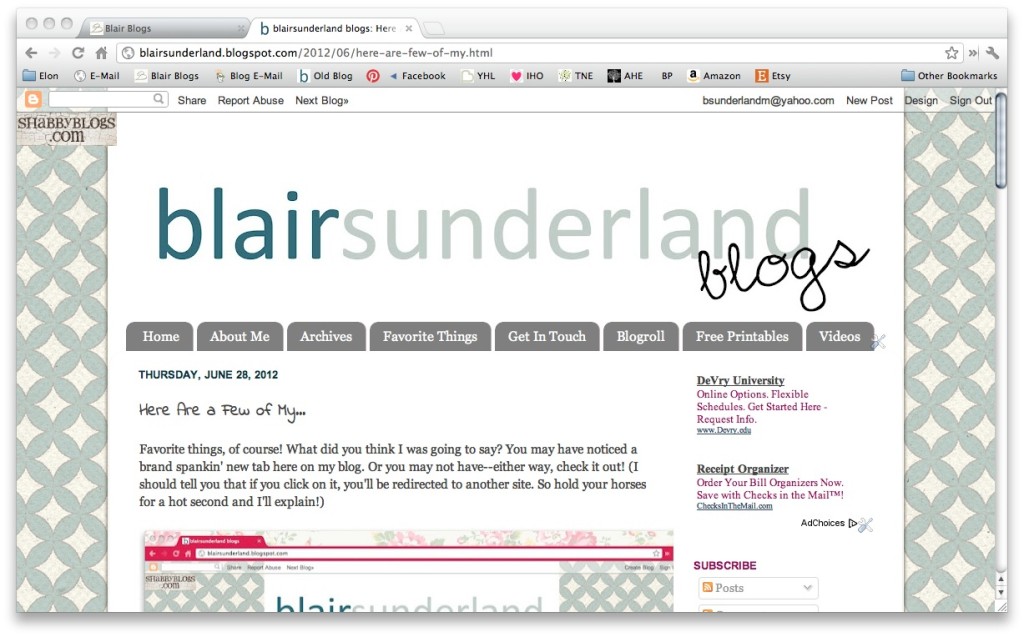 It wasn't bad. But I wanted something a bit more sophisticated, a little more grown-up, and most of all, something with my own domain name.
Which is how I got to this: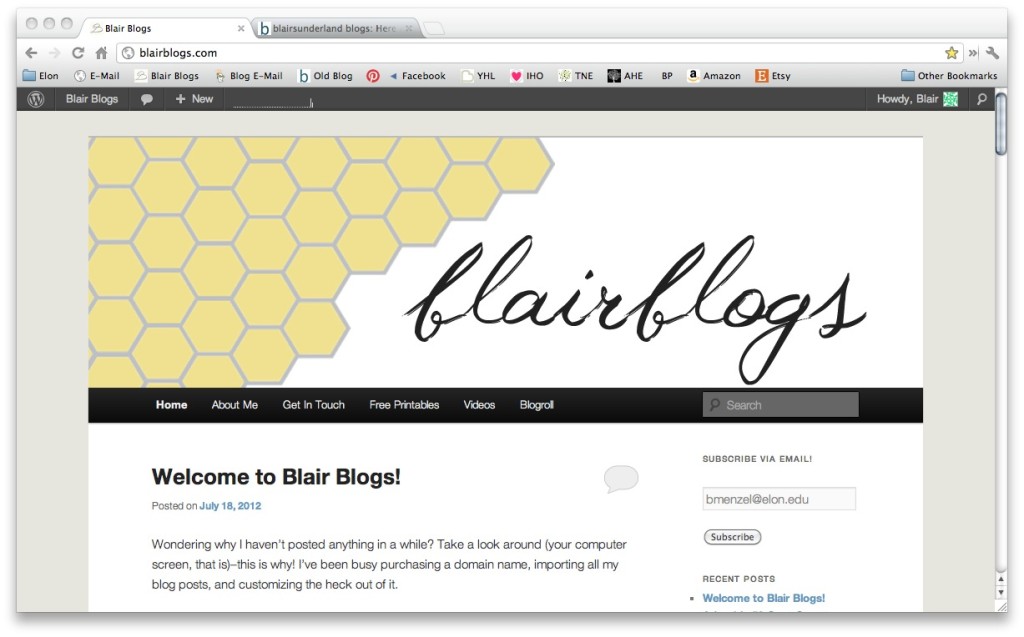 So here you have it. The brand-spankin'-new blairblogs.com.
Welcome & enjoy! I'm so glad you're here.