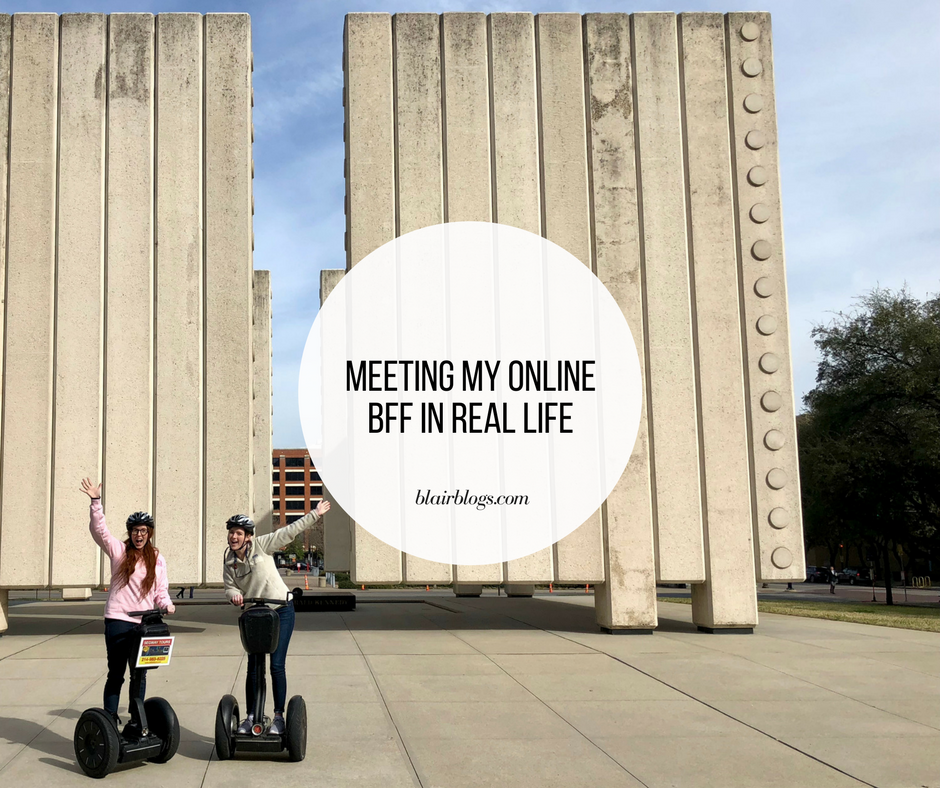 About two years ago, in a blogging group on Facebook, I "met" a woman named Grady who lives in New Hampshire. We started following each other's blogs and social media accounts and slowly started communicating. (This sounds like an episode of Catfish in the making…I promise it's not!)
Eventually, we exchanged numbers and began to text, FaceTime, and Marco Polo. Despite living clear across the country from one another, we developed a close friendship. I call people like Grady "heart friends," where you just feel like your hearts have always known each other, regardless of distance or circumstance. Over the past two years, we've often talked about meeting, but have never made any legitimate plans–until this year!
We began to talk more seriously about meeting "in real life" late last year and finally got a trip on the calendar for about two weeks ago this March. Both of us were thrilled! Grady drove from her town in New Hampshire to Boston, took the train from Boston to Chicago (to visit another friend), and after a few days there, took the train from Chicago all the way to our small town here in Texas. It was so charming to drive to the local train station to pick her up!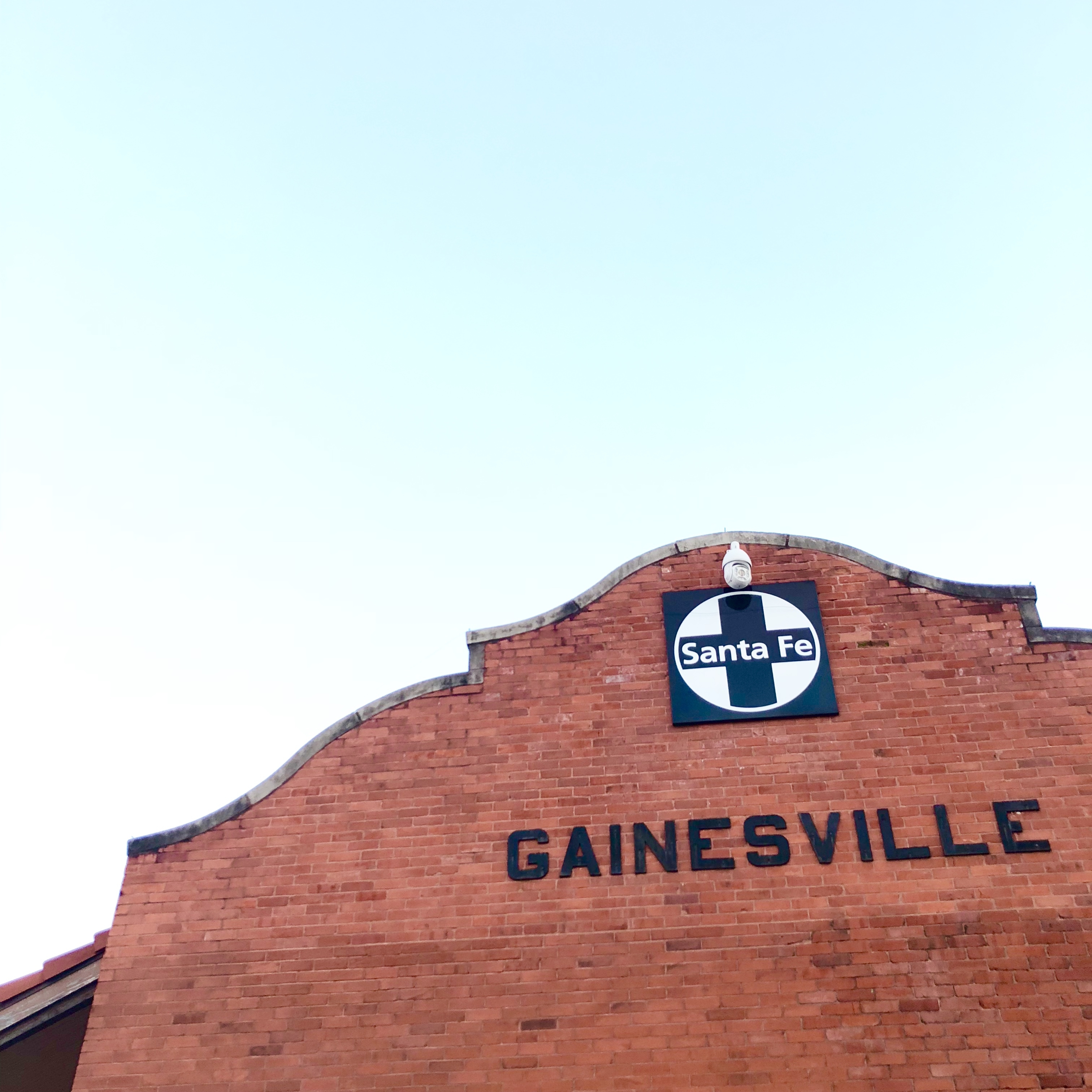 I showed Grady around Gainesville and took her to a few local spots for photo ops! Exhibit A: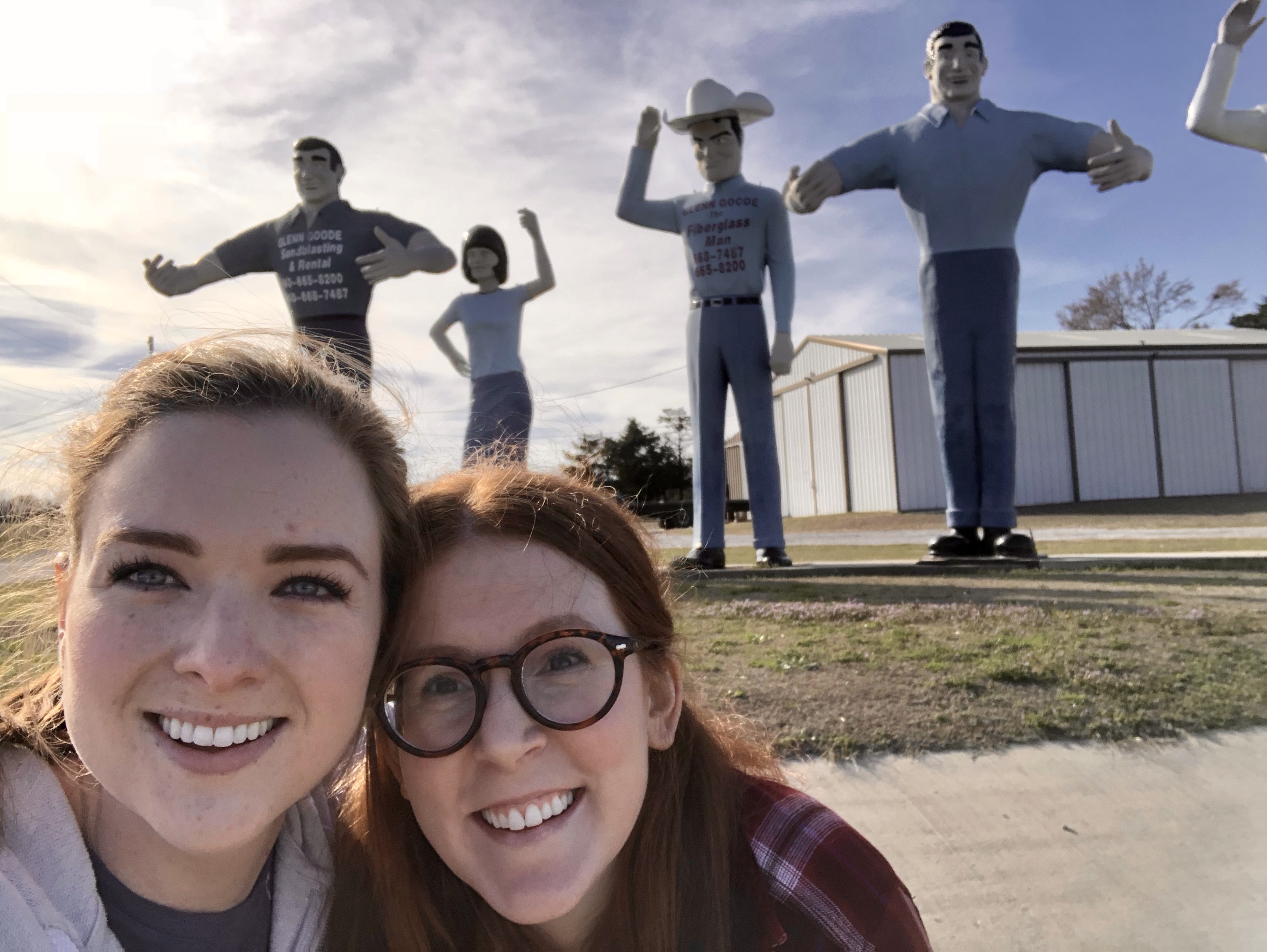 Out in the middle of literal nowhere, there are a group of massive fiberglass sculptures, including a very disproportionate cow. We laughed so hard taking photos of these guys! Another less hysterical photo op: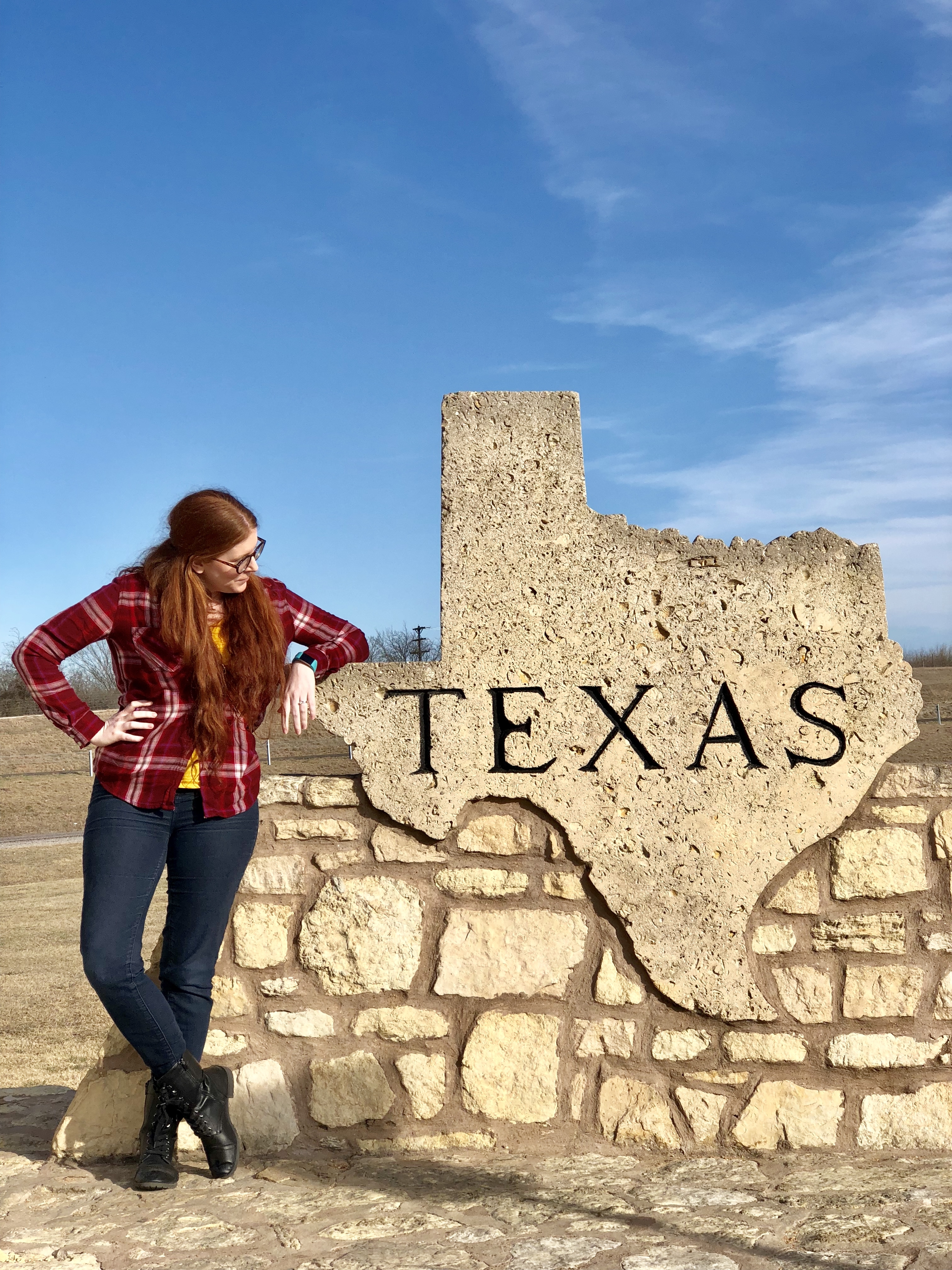 Grady falling for the great state of Texas! 😉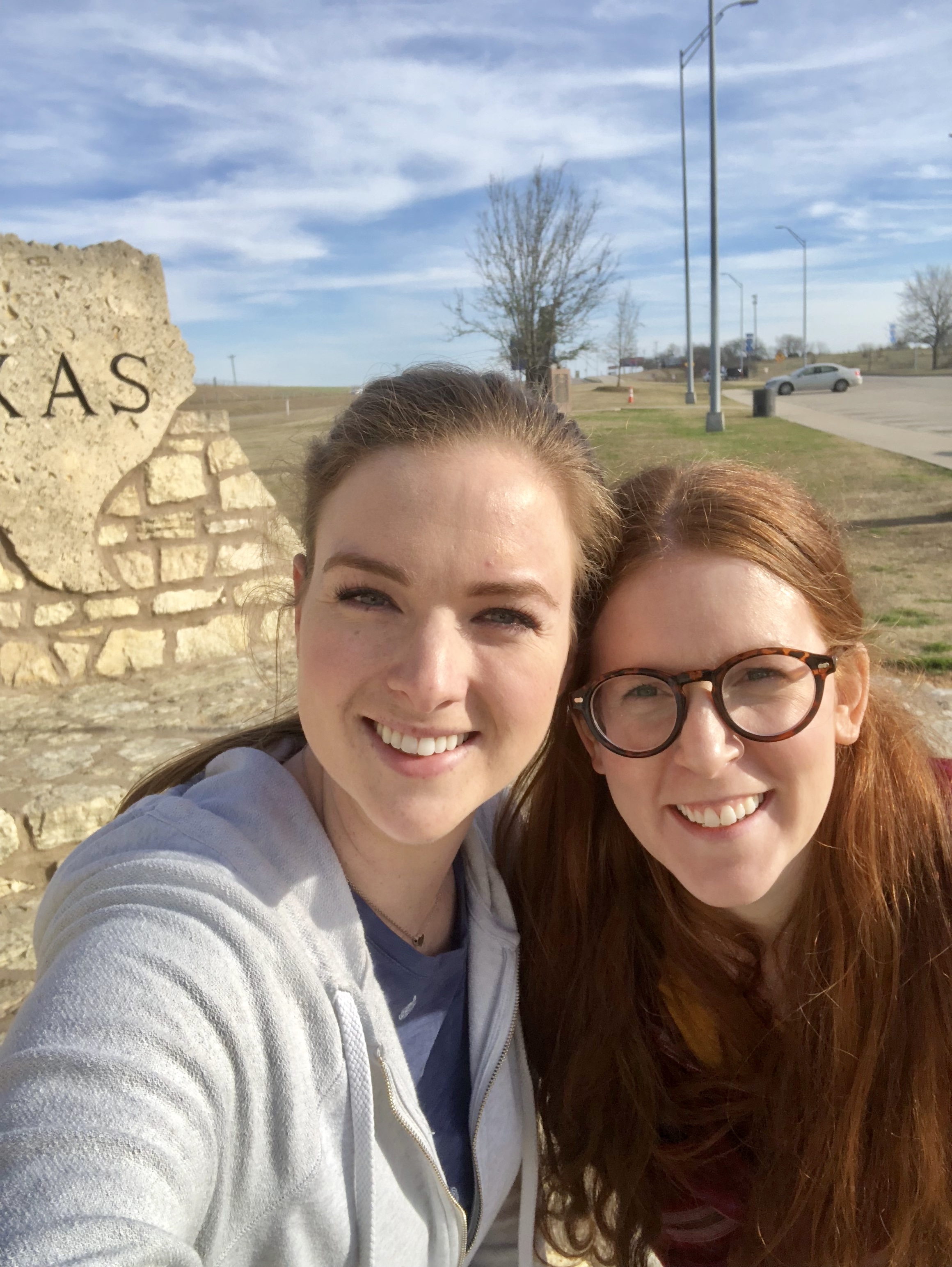 This is at a rest stop/Texas welcome center off of the highway! But a great spot for photos! Another day, we did a Segway tour of Dallas. (Grady had never been to Texas, so I wanted to show her more than just little 'ol Gainesville!) Our tour was so much fun!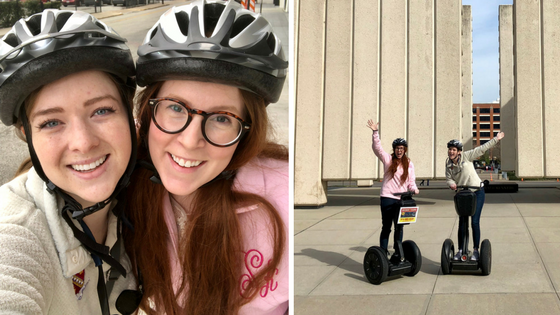 Our guide was super high-energy and fun, and we had a great time rolling (literally) around Dallas seeing various historical buildings and locations. Dealey Plaza, of course, was a particularly chilling and interesting stop, but we thoroughly enjoyed the entire tour. I'd never done a historic tour of Dallas and learned a lot!
We had hoped to visit the Sixth Floor Museum but weren't able to find the time in the end. (I've been before, but it's been a few years.) Next time we'll be sure to stop there. Next time! 😉
Another day, we went out to dinner at our favorite restaurant in Denton and then went to a local escape room. Out of all of our adventures, I think the escape room was my favorite. I've only done an escape room (with a huge group) once before and Riley, Grady, and I had so much fun solving the puzzles and escaping with just under five minutes to spare!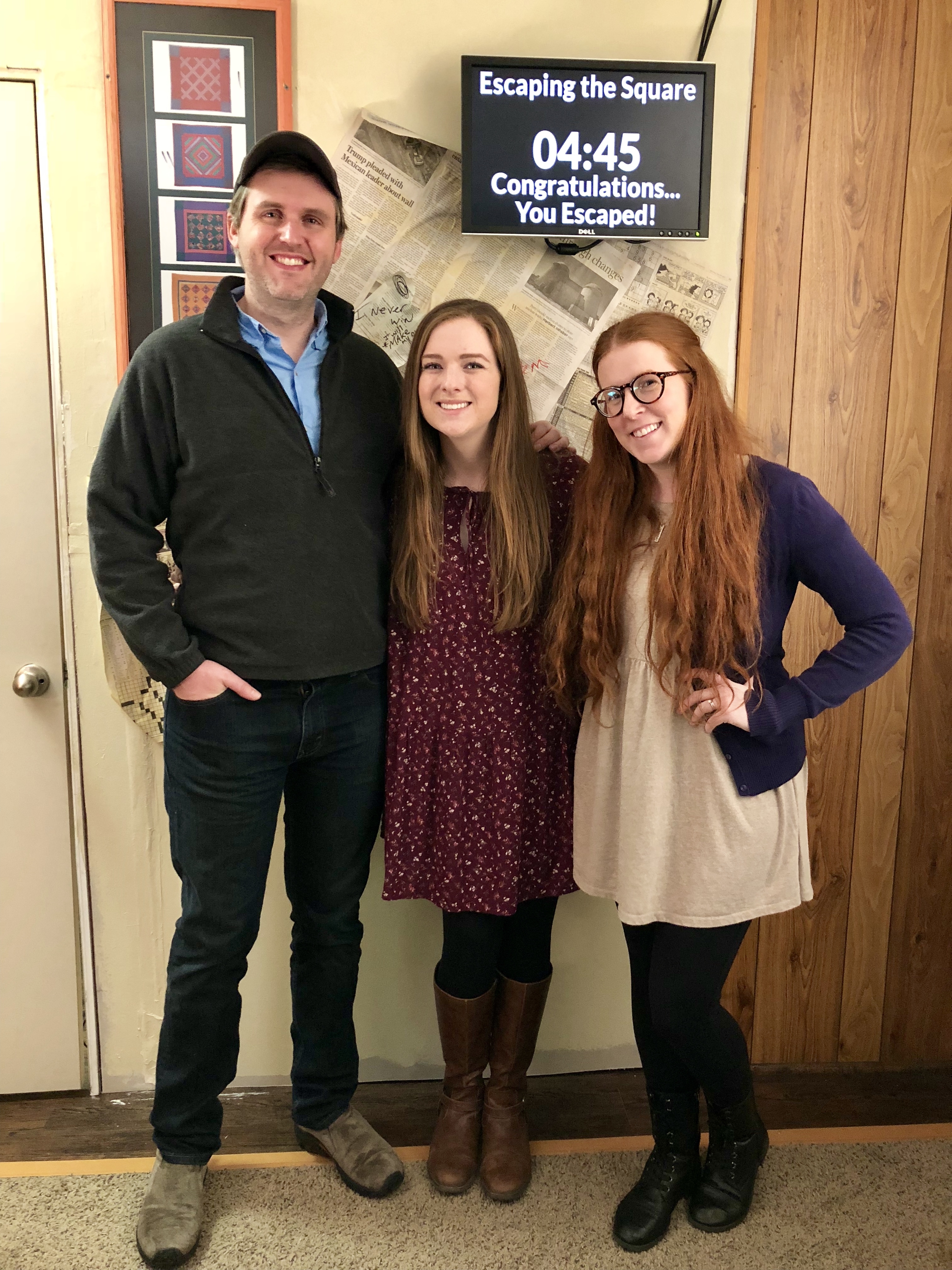 On Grady's last full day in Texas, we went to a zipline adventure course. The weather was gorgeous and the three of us had a great time climbing through the trees and completing various obstacles together. Riley and Grady were much braver than me and often opted for the "Extreme" course options, whereas I stayed with the much easier "Difficult" option. We didn't get a group photo, but here is a compilation of our individual shots (LOL):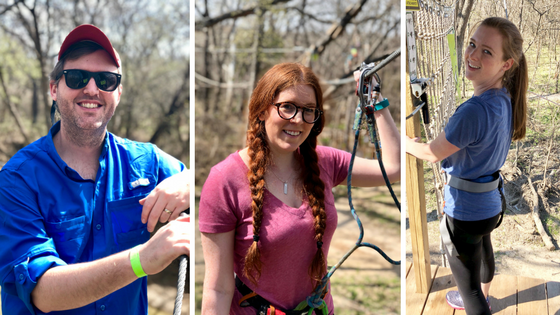 We did, however, snap this shot at the end. We were exhausted! It was fantastic!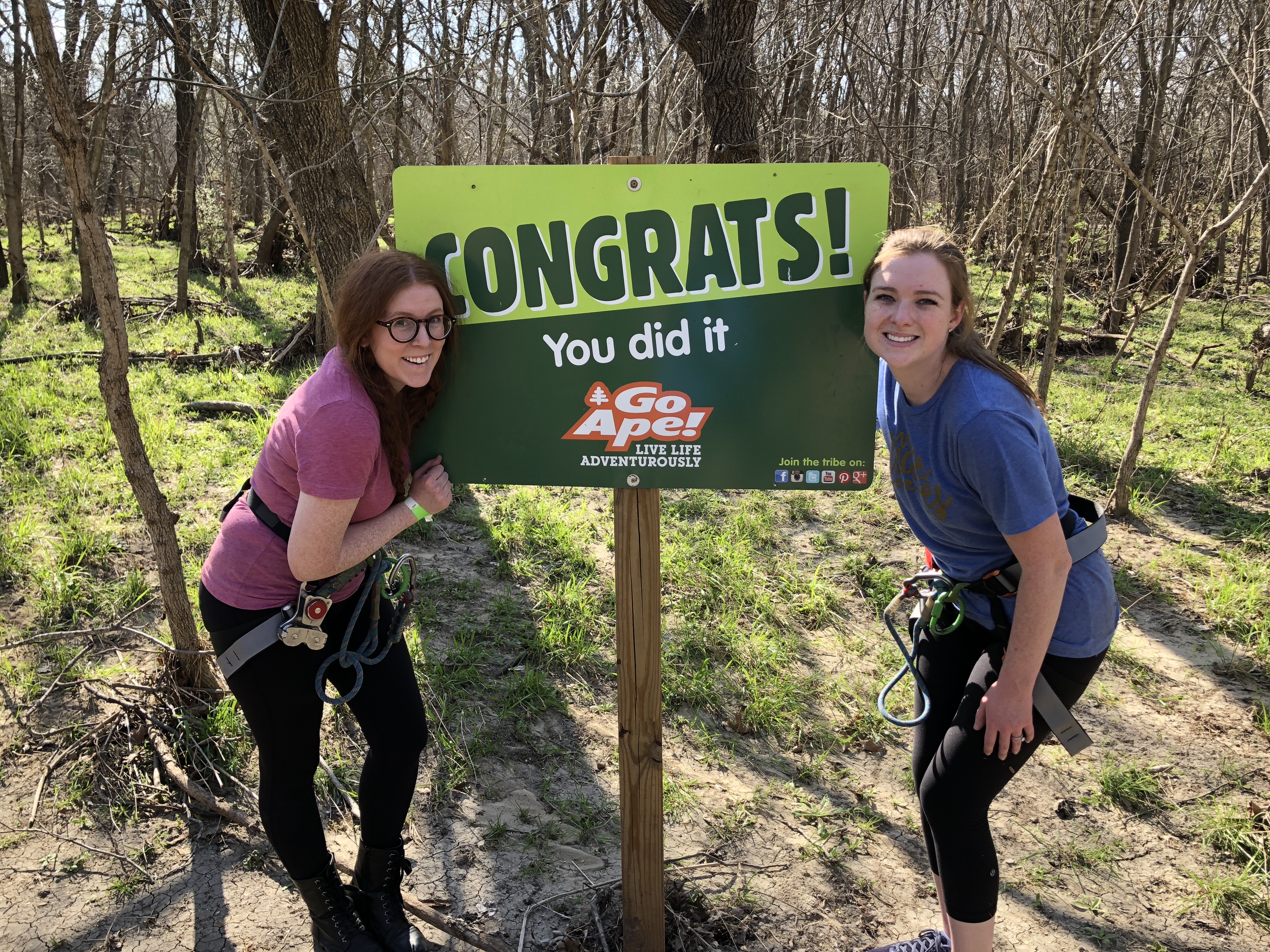 Grady's last day was Sunday, so we drove her back to the train station to say goodbye. It was so hard! Both of us got emotional–not only because our time together had been so much fun, but because we don't know when we'll see each other next! Riley tried to cheer us up by asking for "senior portraits" on the train tracks: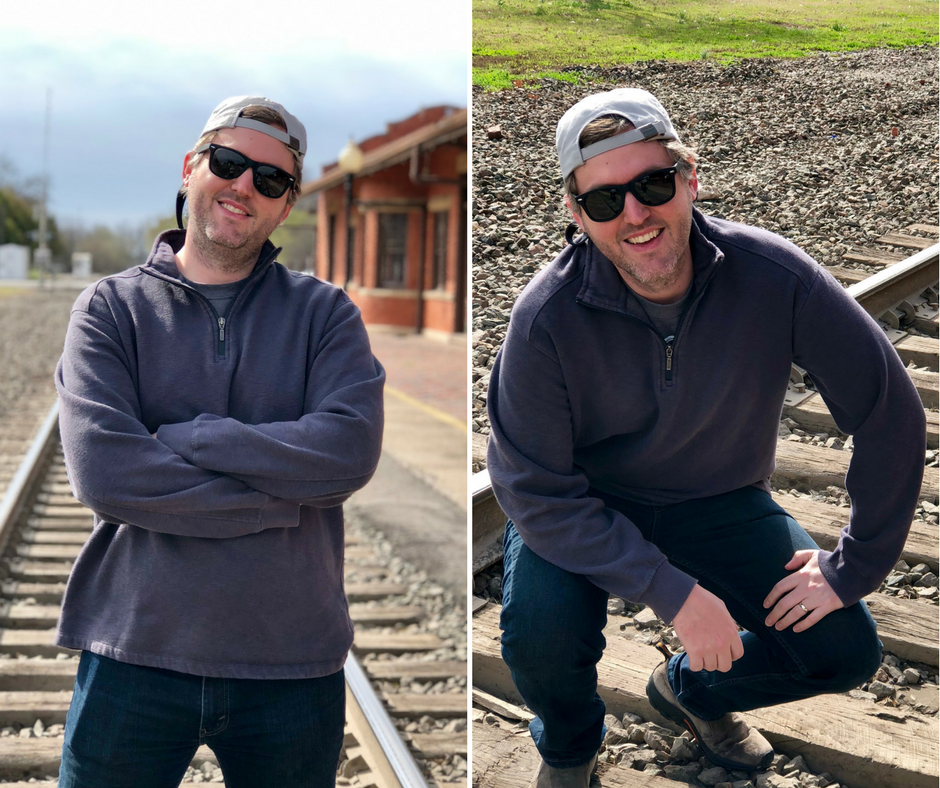 He is straight-up hilarious. Grady and I took one last photo together and then hugged see-you-later!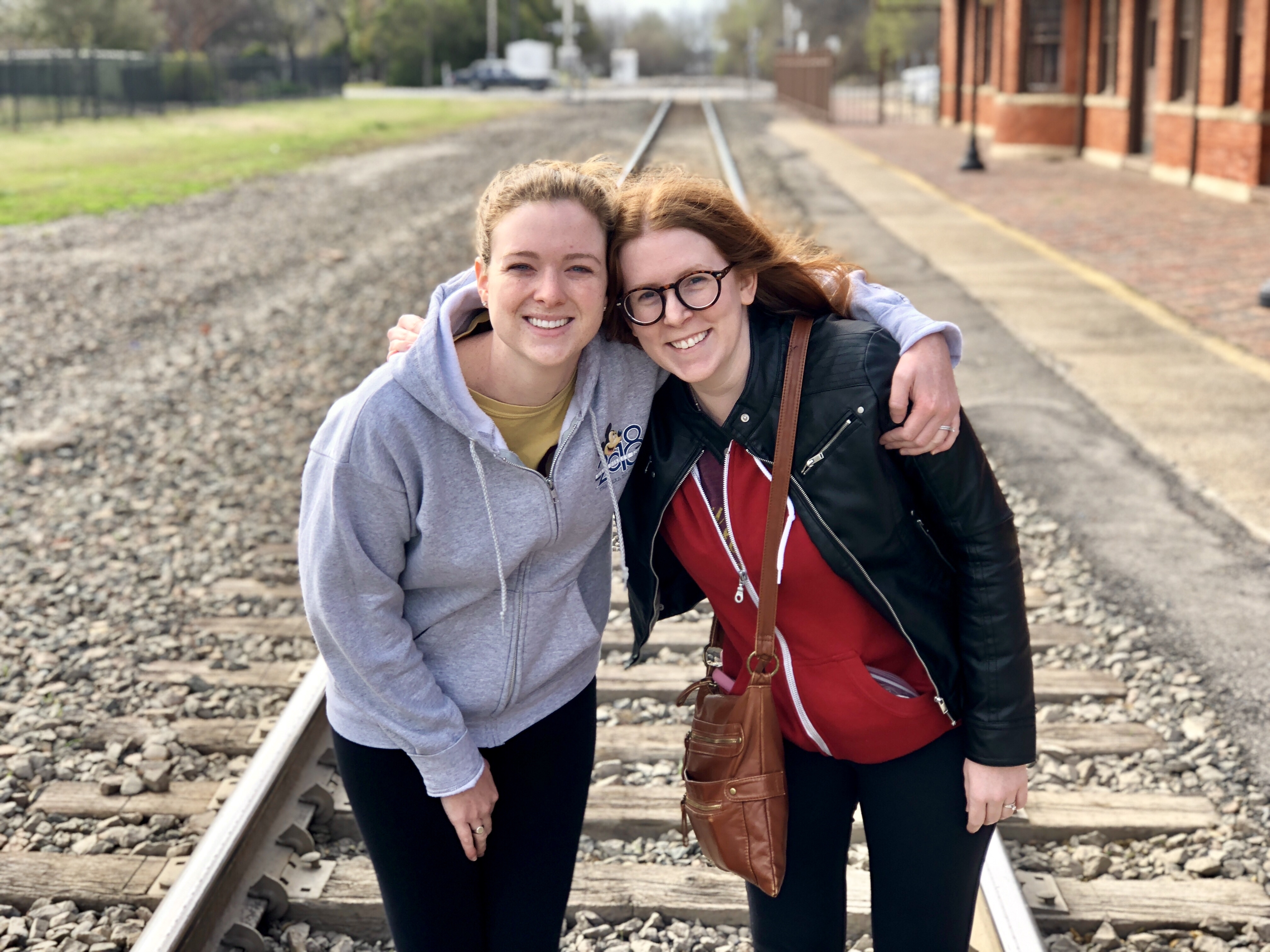 What a gift this trip was to me! Both of us joked throughout Grady's stay about what it would've been like if we didn't get along in person. We laughed that I would write a blog post entitled "9 Ways to Handle a Guest You Hate" and she'd write one called, "12 Ways to Deal With a Nightmare Hostess." Thankfully, we got along famously and won't be writing any such posts (at least, I won't!). 😉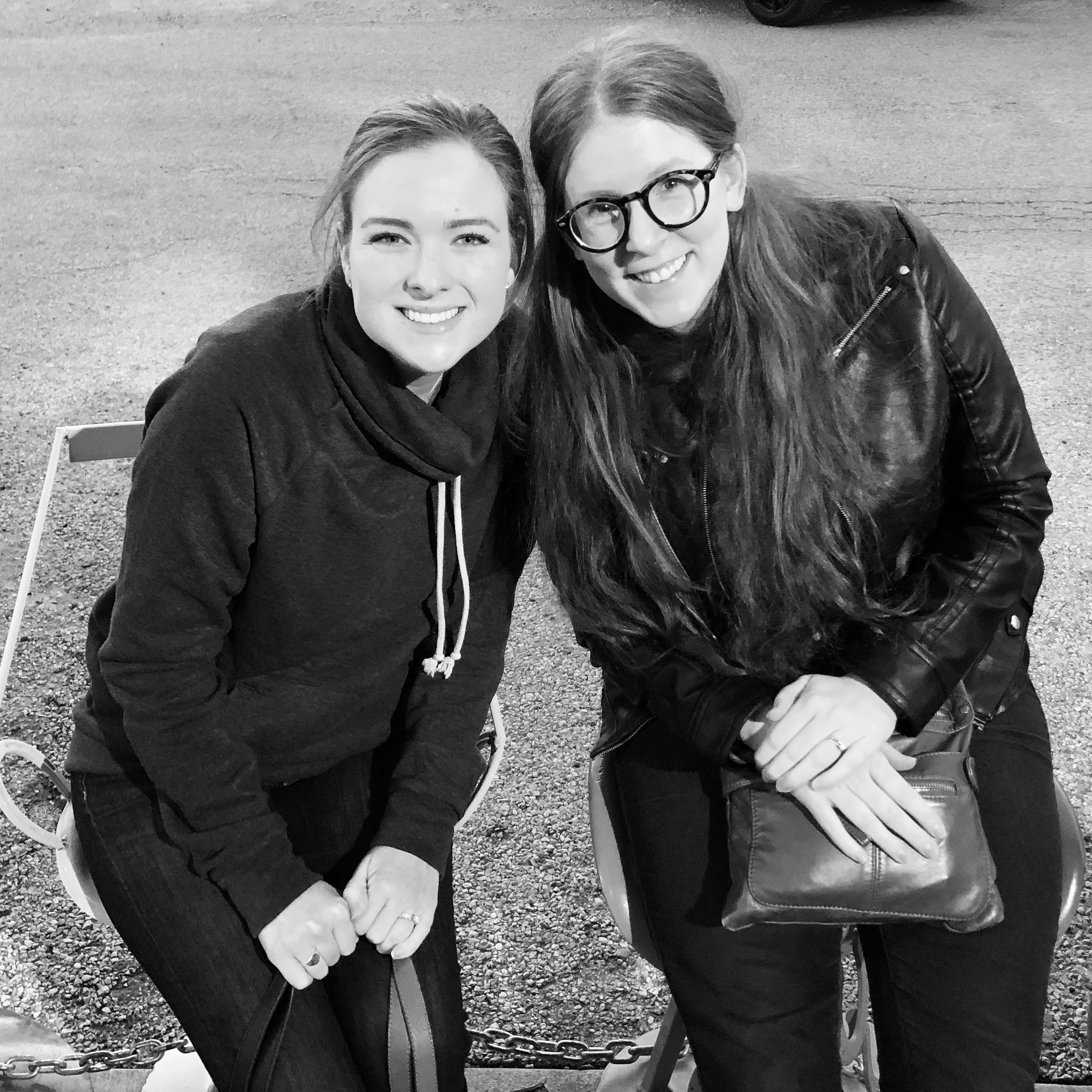 Spending a week with someone you've never met in person is intimidating and a little nerve-wracking no matter how close you are online. Real life is just different than online life. But I am so grateful that both of us were willing to step into the potentially awkward–and especially Grady, being willing to take a train across the entire country to meet me! It was so, so, so worth it. Our time together was a blast!
Grady, you are truly a heart friend and I look forward to more memories and adventures in the future! Thank you for coming all the way to Texas! (PS-go check out Grady's blog!)
// Have you ever met an online friend offline? What was your experience like?
Thank you for reading! You can find me online on Facebook, Instagram, Pinterest, Twitter, and YouTube. If you'd like to be alerted whenever I publish a new post, you can follow me on Bloglovin' or subscribe via email. Take a look at my Etsy shop where I sell tees, totes, sweatshirts, and pillow covers! Are you a blogger too? Check out my Blogger Mentorship Program.