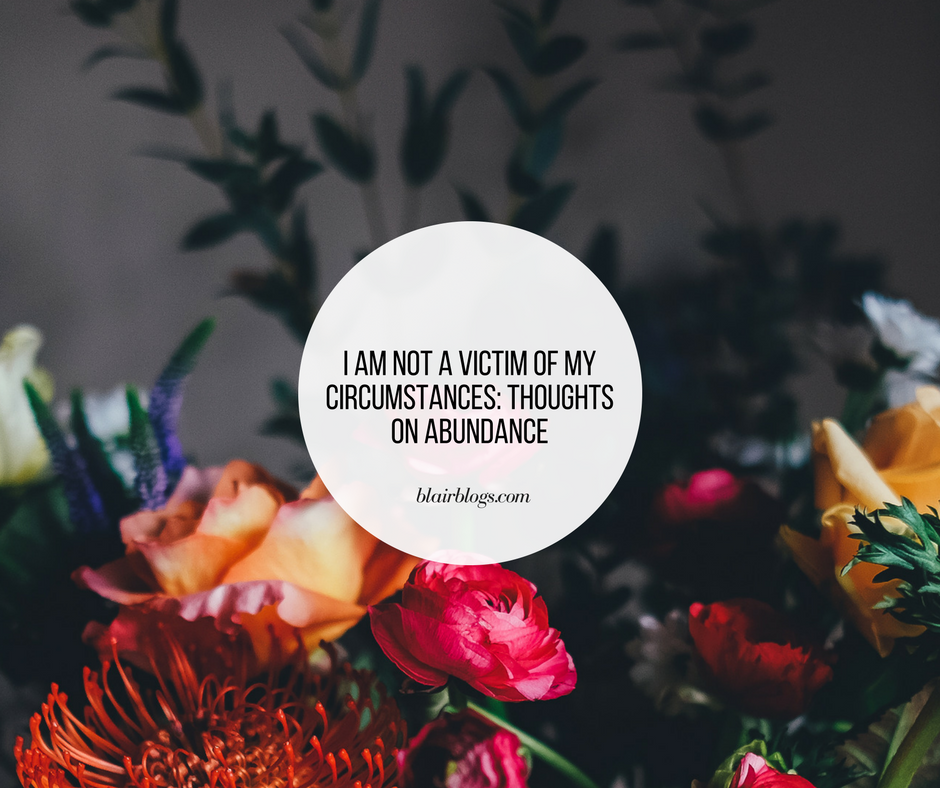 I think about everything. I'm serious–I overthink, contemplate, obsess, and ruminate. It's been a part of who I am for as long as I can remember. I can vividly recall moments in elementary school where I would get so lost in thought that I would be deeply embarrassed when my teacher would call me out and bring me back to the present.
One exception to my overthinking is my birthday each year. I don't have any birthday wounds or issues, but neither do I heavily consider or reflect on my age. December 9th comes and goes, I enjoy it and eat a slice of cake and move on. Perhaps it's because my birthday falls at the end of the year and it's so close to the new year that I shift my focus to the changing calendar instead. No matter the reason, this is how it goes.
This year was different
But this year was different. I found myself unusually contemplative and reflective of the year. I can pinpoint exactly why, too: I am in such a healthy emotional, spiritual, mental, and physical place right now. I'm living from a perspective of abundance, something I have fought for over the course of 2017.
This year started out rough. My soul was downcast and heavy. I felt defeated. I was living in complete scarcity. Because I live in a boring small town, my life is going to be boring and small. Because there aren't women my age here, I'm going to be lonely. Because I'm not a mom, I have no point of connection. I'm missing out. I'm wasting my life. I'll never feel like myself again. This tape played in my head every day, all day, all the time. I had no hope for redemption because I couldn't see how my heartbreak could be redeemed–I felt surrounded by darkness. The best word to describe this time is miserable. I was truly, deeply miserable. (Those of you who have followed with my Rooted series know.)
I am not a victim
It took many months for me to stand on the truth that I am not a victim. This song helped. Because of Jesus, I am not a victim. I don't have to live in scarcity. All those italicized thoughts? They're lies. Those things are not true of my life or identity because those things are not God's will for my life. The God I serve is abundance embodied. Abundant joy, abundant love, abundant peace, abundant contentment. Abundant life.
"The thief does not come except to steal, and to kill, and to destroy. I have come that they may have life, and that they may have it more abundantly." -John 10:10, NKJV, emphasis mine
I allowed my faith, joy, peace, and hope to be stolen from me. I fully bought into the lies of the enemy that misery was my destiny and I had lost myself and my true identity through my circumstances. Not anymore!
I am a daughter of the King, I am restored and whole through Jesus, and my life has purpose and meaning because of the Lord. I don't live in a land of scarcity; I live in one of abundance.
Perspective can change even when circumstances do not
Many of you know that the circumstances that sent me into a tailspin remain almost exactly the same in my life. From the outside, "on paper" if you will, my life looks the same today as it did at this time last year. But I am so, so changed.
I see my life as a room full of open doors and possibilities rather than a dark pit of despair. I feel brave and secure and hopeful. I know God holds my future, and I really, actually trust him with it. If he can redeem and resurrect my life in Gainesville, he is truly a God of the impossible.
25 year old Blair was terrified, paralyzed, angry, bitter, and miserable. 26 year old Blair is secure, courageous, joyful, compassionate, and at peace. If that's not a testimony of Jesus, I don't know what is. I am thankful like I can't say for another year of life, for more chances to learn and grow, for more time to fall in love with Christ.
My soul is rooted in Jesus Christ; therefore, I can be rooted wherever I am.
Thank you for reading! You can find me online on Facebook, Instagram, Pinterest, Twitter, and YouTube. If you'd like to be alerted whenever I publish a new post, you can follow me on Bloglovin' or subscribe via email. Take a look at my Etsy shop where I sell tees, totes, sweatshirts, and pillow covers! Are you a blogger too? Check out my Blogger Mentorship Program.