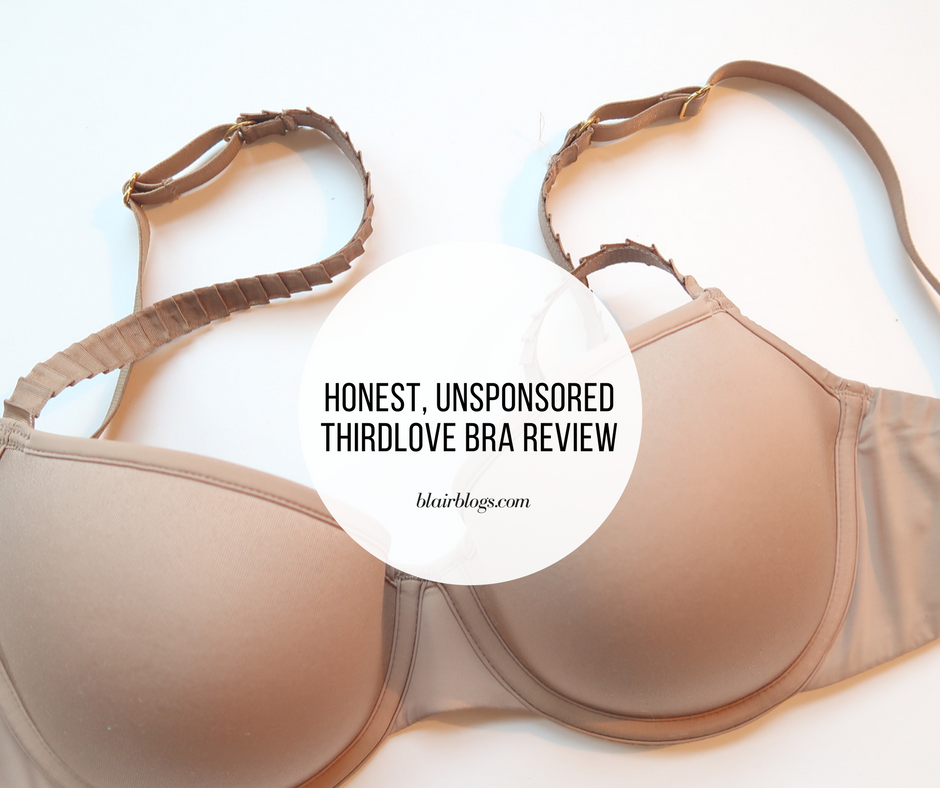 This post is not sponsored in any way.
Bras have been uncomfortable since day one
I remember the first day I ever wore a bra. It was ridiculous, every part of it. I was in middle school, completely flat-chested, but "everyone" was wearing a bra, so I wanted one. Too embarrassed to talk to my mom about bra-wearing, I found a raggedy old bra in a pile of hand-me-downs from my cousins. (Side note: I wore almost exclusively hand-me-downs until I was a teenager. Upside/downside of having such a huge extended family!)
Y'all, that bra was a little white training bra with an embroidered Winnie the Pooh on it. Winnie the Pooh! On a bra! Embroidered! This makes me laugh every time I think about it. That bra was so uncomfortable that I–no joke–took it off in the middle of the school day (in the bathroom), stuffed it in my jacket pocket, and went braless and comfortable for the remainder of the day.
And thus began my hating bras. A lot.
I'm not a let-the-girls-hang-loose braless kind of girl (if you are, you do you sister!), so I've worn bras that I've hated every day for the past 15ish years. There have been a couple here or there that have been slightly less uncomfortable, but I've largely hated them all. The band is always too loose or too tight. The straps either dig in or fall off. The cups are never the right size. They're just the worst. I've gotten measured, I've learned my proper size, I've done all of that. They're still uncomfortable!
Enter ThirdLove
I listen to a lot of podcasts and scroll through social media often, and I've seen ThirdLove advertised time and time again. Being such a bra-hating skeptic, I ignored their ads. Until a month ago, when I was laying on the couch on my side, in one of my bras I hate, and realized that both of my breasts were fully out of the bra. Like, the bra fit me so poorly that laying sideways rendered it completely ineffective.
Enough is enough, I thought! I'm a grown woman. It's time to find a bra I actually like! ThirdLove immediately came to mind (thank you, countless advertisements), so I went to their site. I filled out a boob quiz (not the real name of it) and told them about all of my bra problems. At the end of the quiz, I was told my bra size–34 B 1/2, they have half cup sizes!–and that I could order a bra to try for 30 days and only pay the cost of shipping.
Three dollars and a week later and my ThirdLove 24/7 Classic T-Shirt Bra was at my doorstep. I tried it on immediately.
First impressions
Honestly, my first impression was uncertainty. The bra felt comfortable, and it seemed like it fit, but it also felt very tight around the band. One of my friends recently got a custom bra and told me it took her some time to get used to the band because it's so much tighter than her others. She told me that bra bands were meant to be tight to start because they'll loosen over time. With that in mind, I decided to commit to wearing the ThirdLove bra exclusively every day for my 30 day trial period to give it a full shot. (At the end of 30 days, you have to return the bra or pay for it.)
Today, my card was charged. I have not worn another bra for the past month. I am in love! I love a bra–what's happening here?
This bra is perfect for me. The band is tight but not overly so, the straps are made to stretch and loosen as you move your arms throughout the day, the cups actually hold my breasts in place. When I lay down on the couch, my girls stay put. I find this bra so comfortable that I forget to take it off until I'm getting into bed whereas I used to rip my bra off as soon as I was home for the day! In fact, it's 20 minutes until midnight and I'm still wearing it now.
Comfort points
Here's what my bra looks like. There are other colors, but I chose nude (called "naked-2").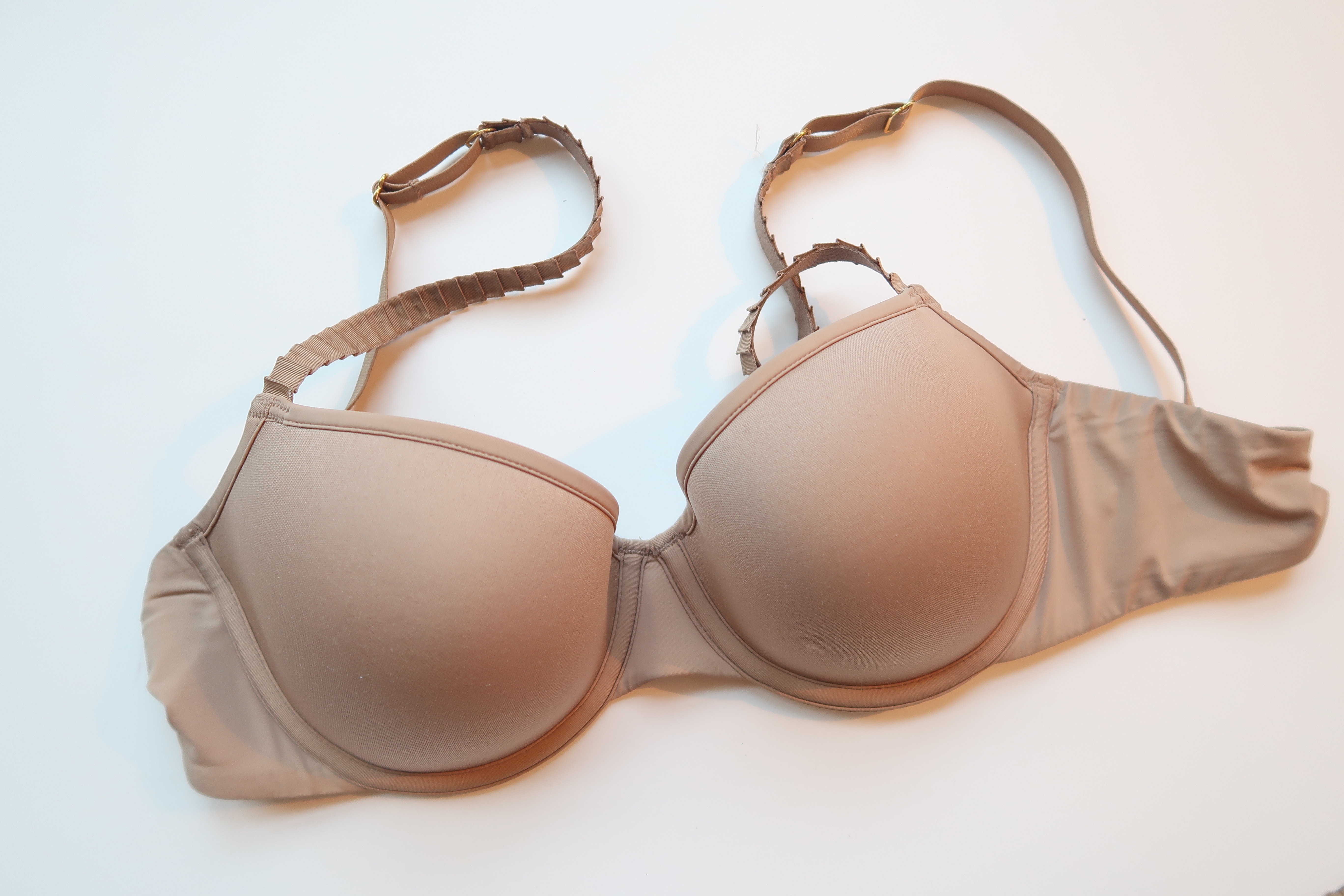 The straps are genius. I don't know how to describe them, but below is a close-up photo. Basically, on top of the normal bra strap is this pleated fabric that creates a bungee effect. My straps have not fallen off one single time in the past month because this strap is so secure. It's not too tight, but it stretches and compresses as I move. I love this feature.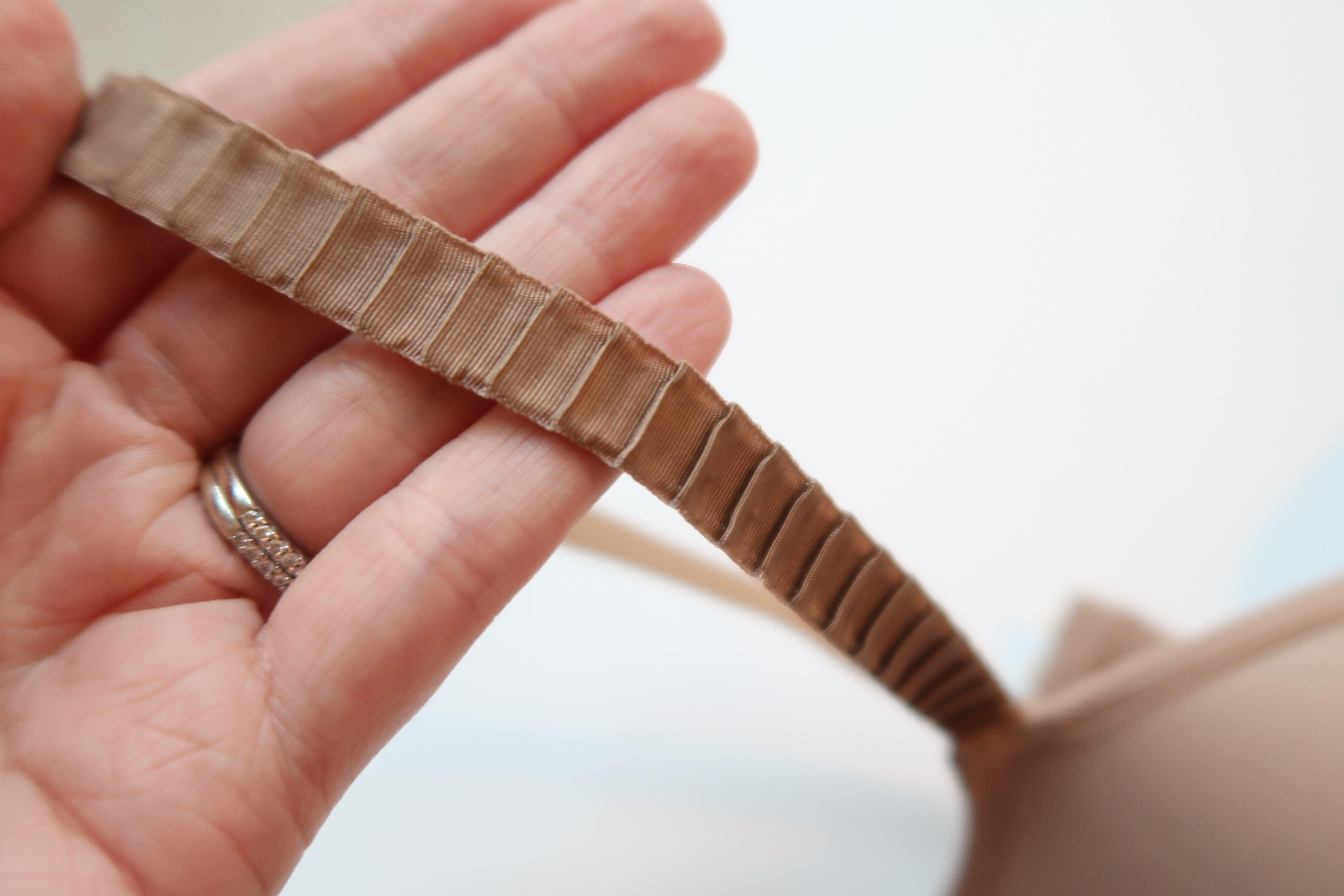 There are lots of different bra styles, but this particular one has thin memory foam cups. It's perfect for everyday wear. The band is crazy comfortable too–it's a super silky, stretchy double-layered elastic.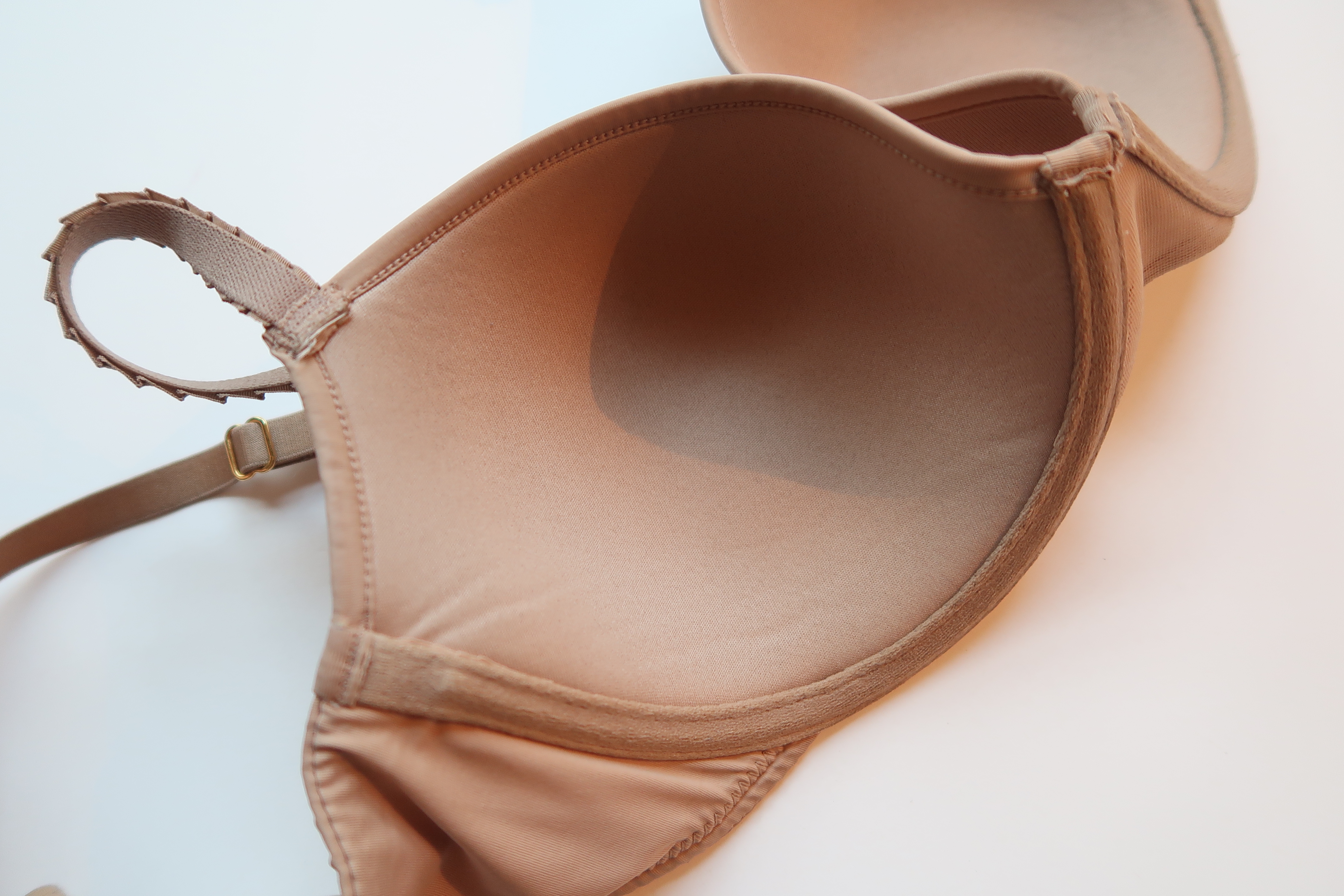 Other than the straps, my other favorite feature is the closure. The hooks are on padded memory foam with no tag, so the closure is incredibly comfortable.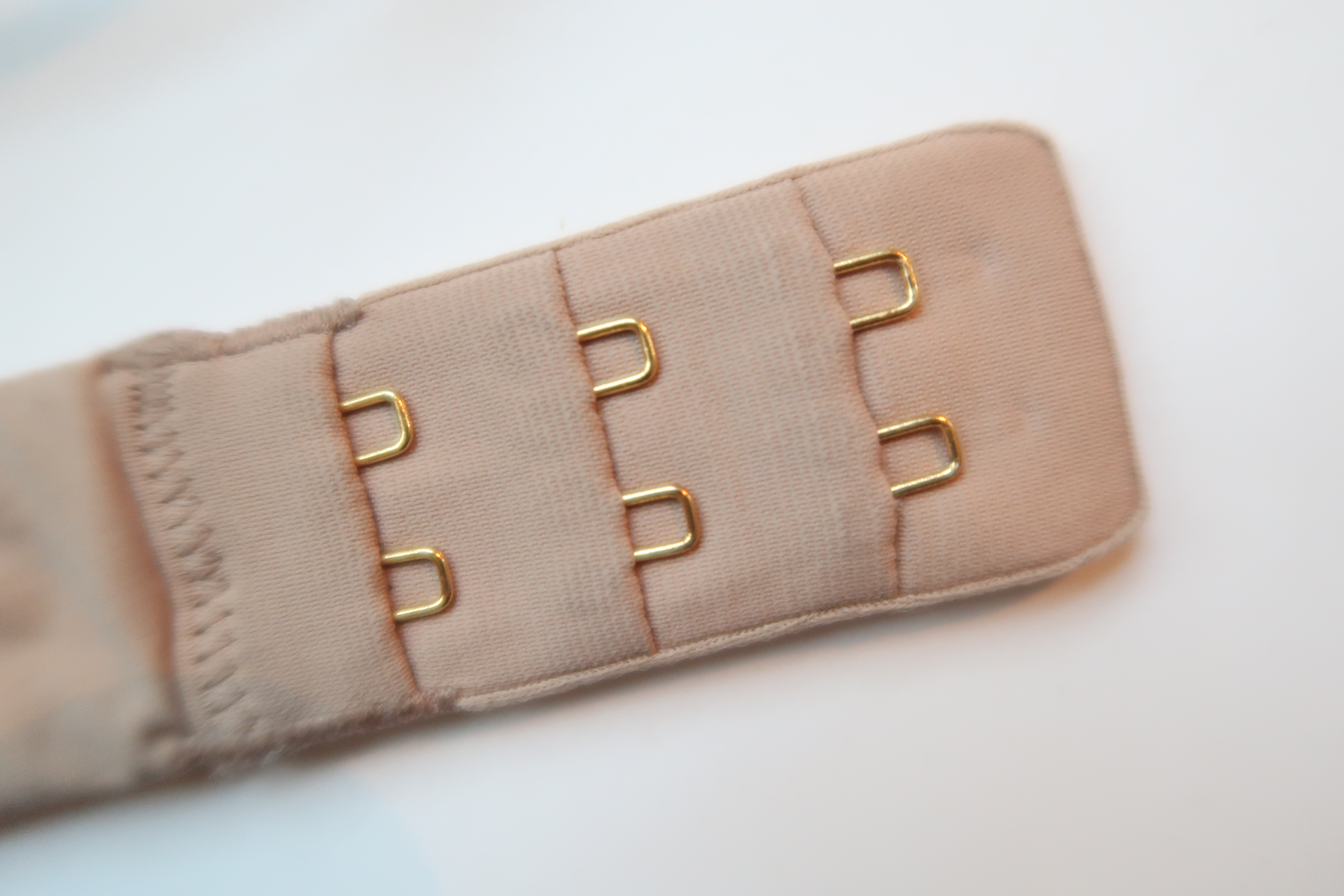 Give ThirdLove a shot
As I mentioned at the beginning of this post, this content is not sponsored! It takes a product I absolutely love for me to dedicate an entire post solely to it, and this bra is worth an entire post.
Every woman's body and preferences are different, but I highly recommend ThirdLove, especially since you can pay $3 to give one of their bras a try for a month. If you don't like it, you don't like it–but I think it's worth a shot! I've been so impressed. I think a huge part of why I love this bra so much is because it's a half-cup size–it fits just right. Love it.
If you use this referral link, you get $15 off your first purchase and I get $15 toward my next purchase. Win-win! (Anyone can get a referral link, this is still not a sponsored post! 😉 )
// Have you ever tried ThirdLove? Will you?
Thank you for reading/watching! You can find me online on Facebook, Instagram, Pinterest, Twitter, and YouTube. If you'd like to be alerted whenever I publish a new post, you can follow me on Bloglovin' or subscribe via email. Take a look at my Etsy shop where I sell tees, totes, sweatshirts, and pillow covers! Are you a blogger too? Check out my Blogger Mentorship Program.