Today I'm sharing my nine favorite iPhone apps! Of course, I love Instagram, Gmail, the Podcast app, etc.–but today I'm sharing some more unique ones! Let's jump right in.
1 | Wunderlist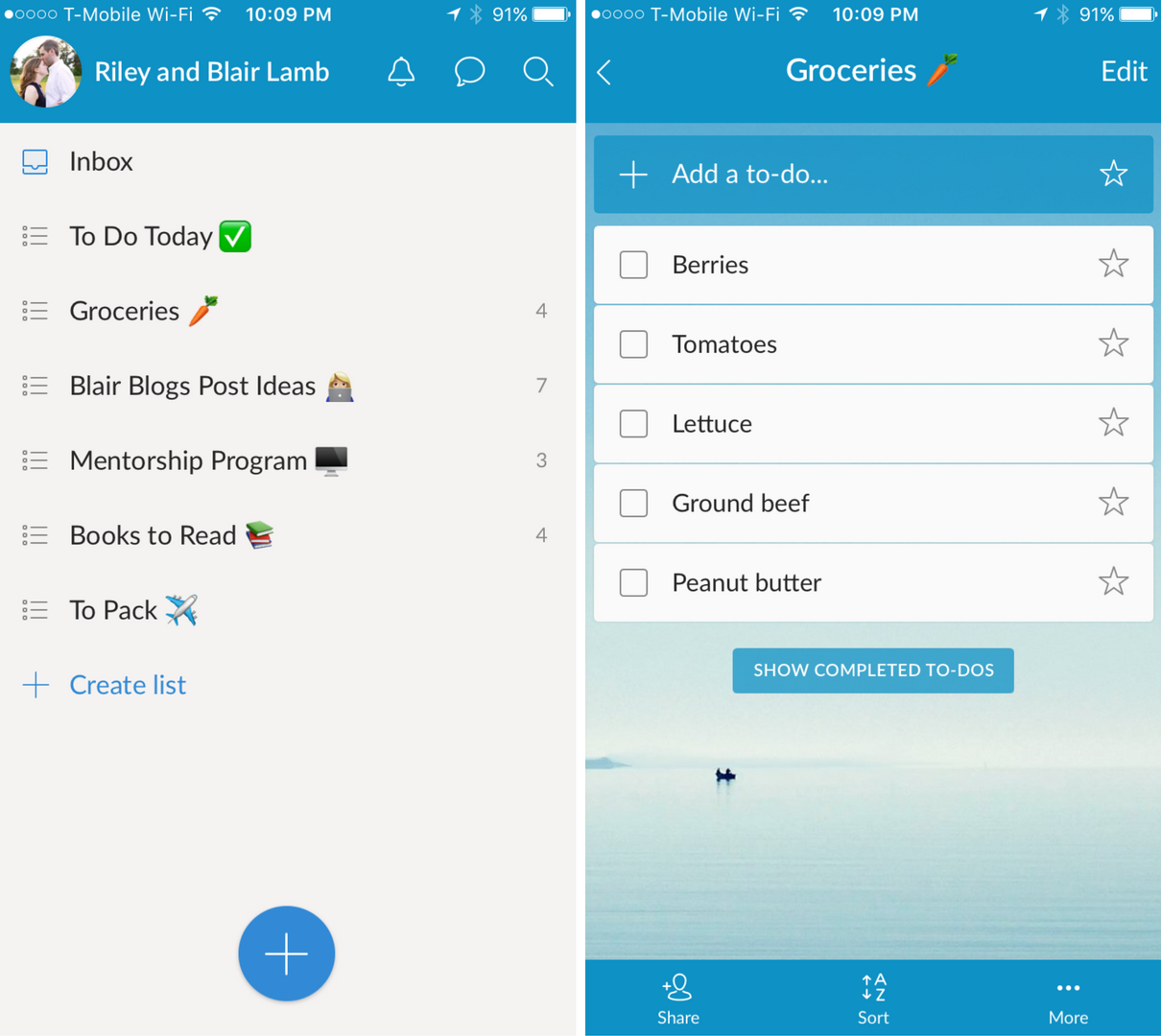 I am obsessed with this app! Riley and I have a synced account so that we can each add items to the grocery list. Whenever I go to the store, I check the list and make sure to purchase whatever Riley or I have added. I use the other lists for my own tasks, and we both use the "To Pack" list before trips. Before we lock up our house, we pull it up to make sure we've gotten every last thing.
2 | Canva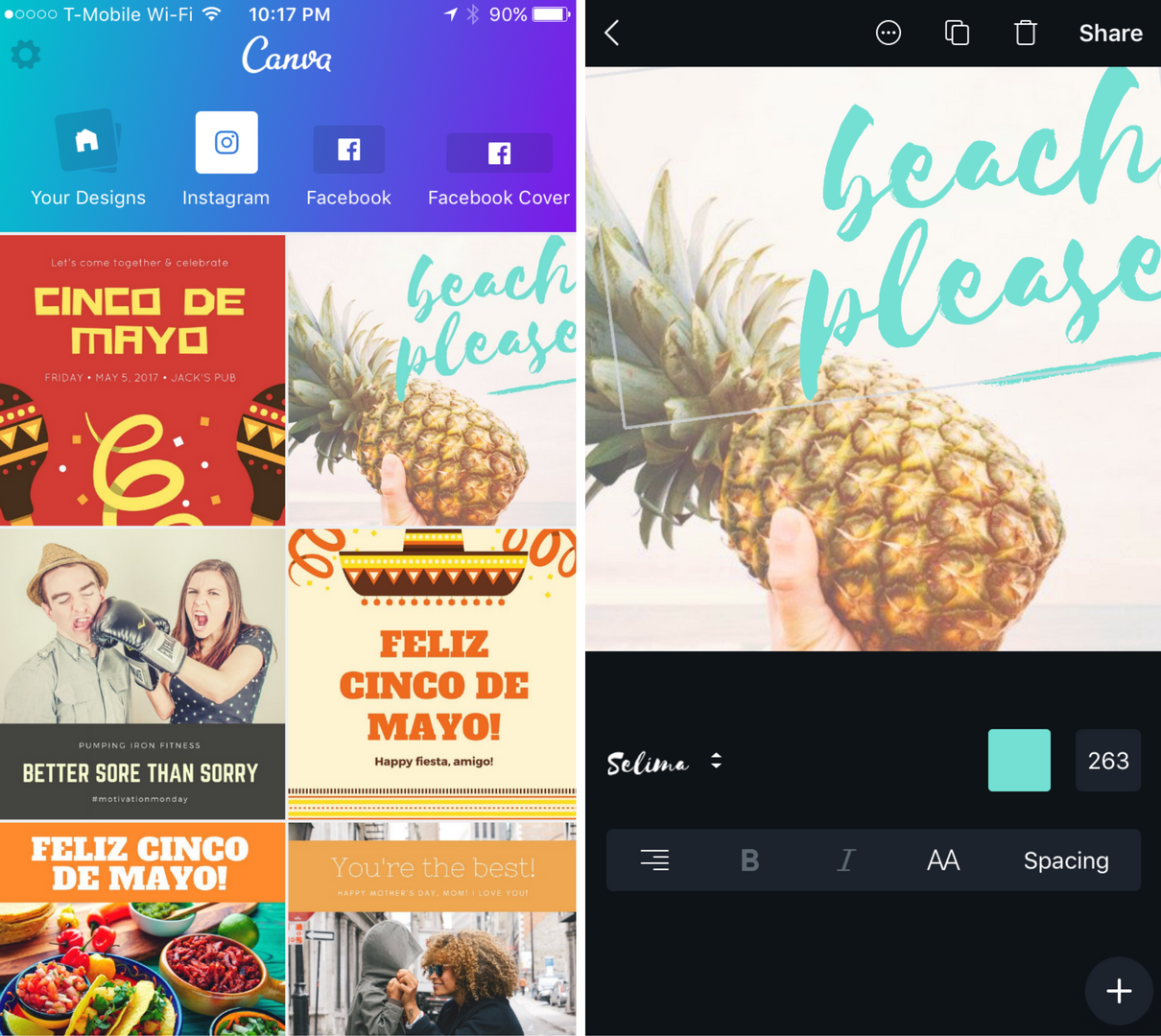 I much prefer the desktop version of Canva, but this app is great for on-the-go design. I use it for blog graphics, Instagram graphics, and Etsy shop graphics when I can't get to my computer. The templates offered are easily editable and aesthetically pleasing. Download here!
3 | Prime Photos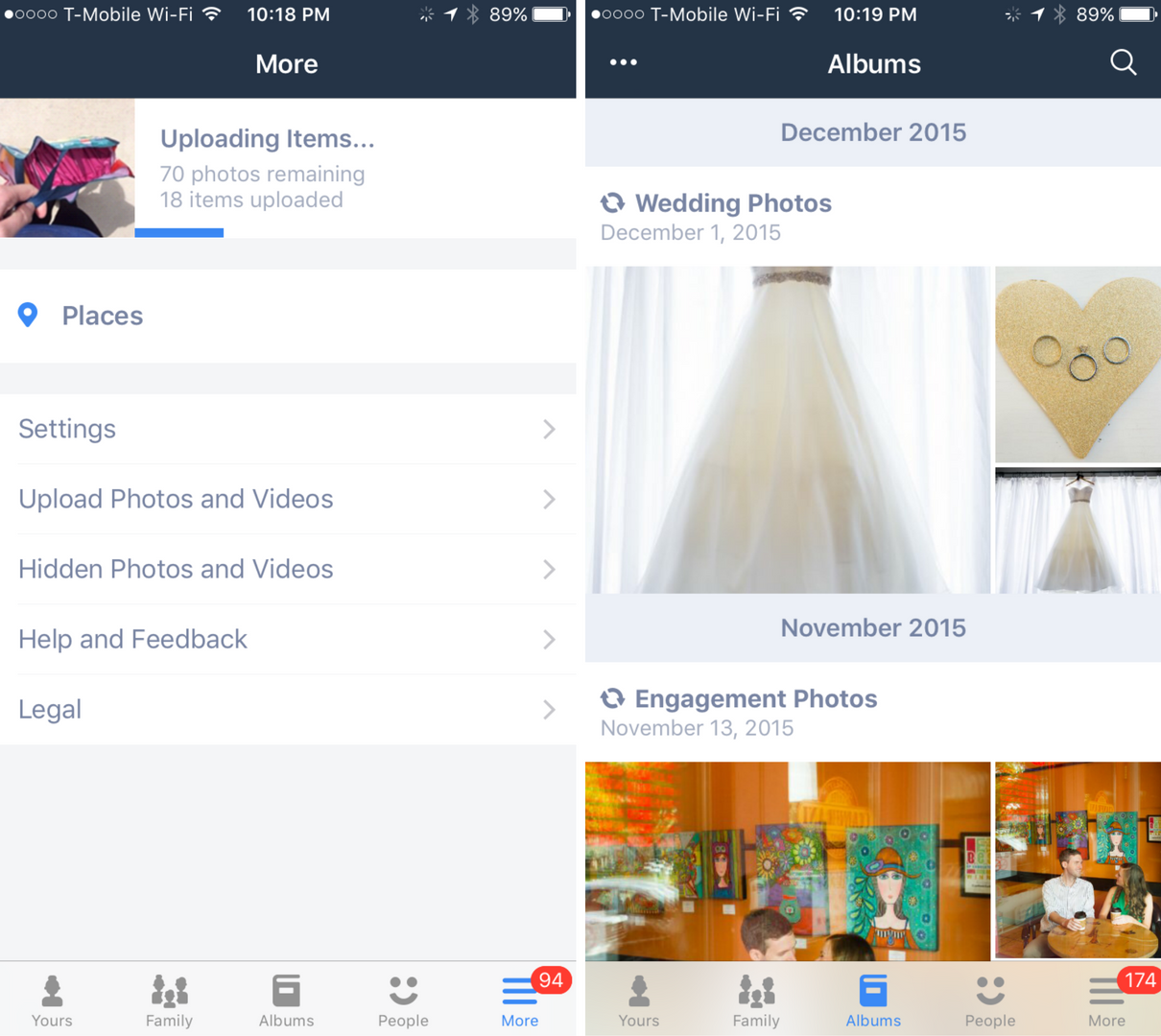 I love Prime Photos! If you have an Amazon Prime membership, you can use Prime Photos for unlimited photo storage at no extra cost! If you don't have a Prime membership, you need one–it's life-changing. Seriously. This app automatically uploads every photo I take on my phone to the cloud. That way, I can get to any of my photos from any device, my precious pictures are safe, and I can organize groups of iPhone photos into albums…all without using any space on my computer! (I also upload photos from my camera to Amazon Cloud.) Love, love, love Prime Photos.
Try Amazon Prime 30-Day Free Trial
 – affiliate link
4 | She Reads Truth
This app is for reading the Bible. You can read it by chapter or by devotional. There are devotionals based on themes, on Bible stories, on chapters, etc. I love this app because it's beautiful and easy to navigate and because it allows me to read the Word on-the-go.
5 | Bloglovin'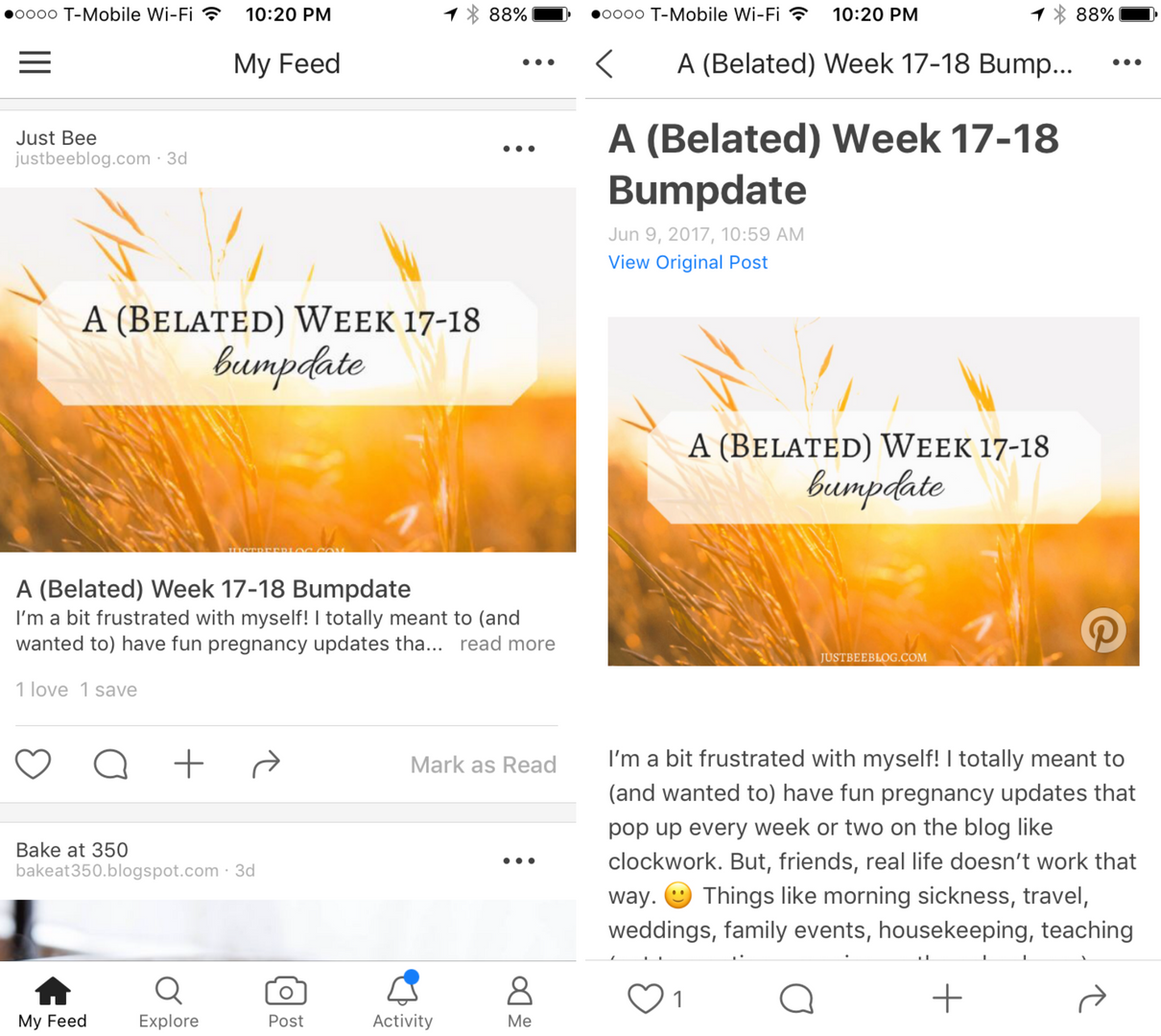 If you read a lot of blogs, you need Bloglovin'! The easiest way to describe the app is to say that it's like Instagram but for blog posts. You follow bloggers you like and their latest posts show up in your feed. (My blogger friend Hannah is screenshotted above–check out her great blog here!) This is so much easier than having 27 blogs bookmarked on your computer.
6 | Amazon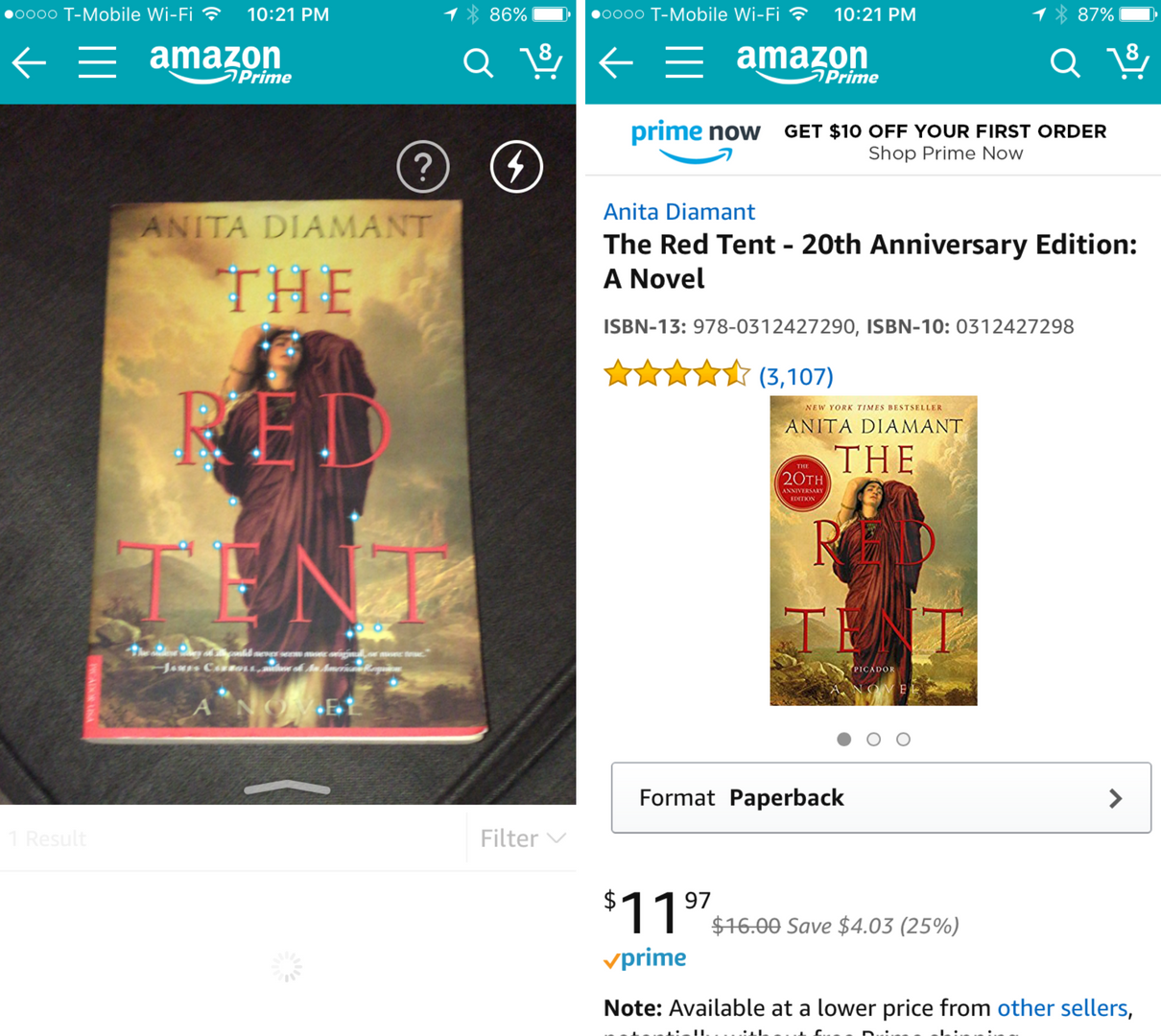 I love the Amazon app for all the typical things it does (like dwindle my bank account), but I really adore the photo scanner tool! Once clicking on the magnifying glass in the upper righthand corner, there's a camera icon. Once you click it, you're able to take a photo of any item AND AMAZON MAGICALLY FINDS IT. The photo doesn't even have to be good–I took the one above in a dark room around 10:30pm and the app immediately pulled up the correct listing. (You can also take a photo of a product's barcode.) I use this every time I go shopping; when I'm in a store and want to see if Amazon has a better price, I scan the item I'm looking at. So easy, so useful.
7 | Moment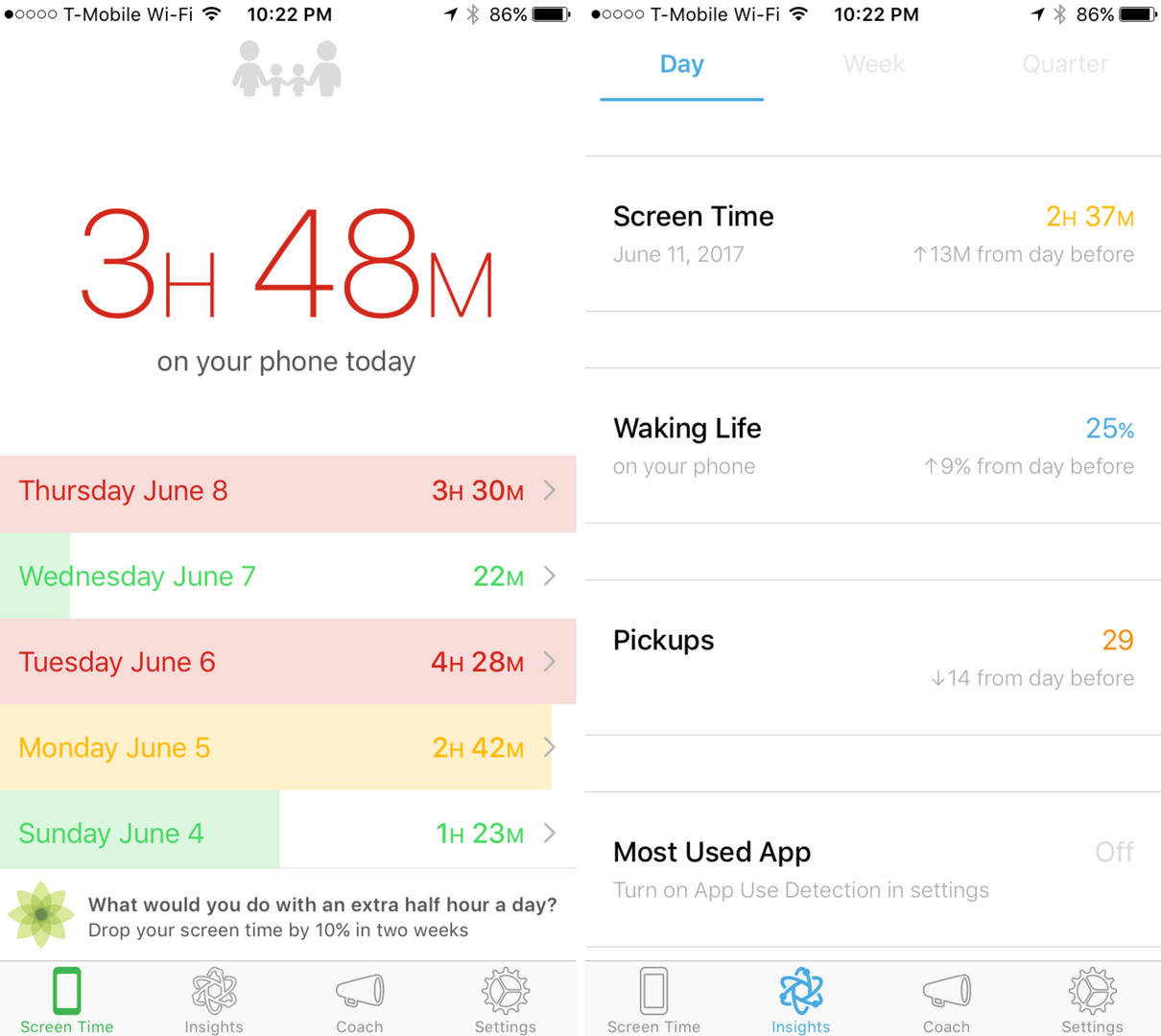 This app is terrifying. It tracks how many times you pick up your phone a day, how many hours you're on it, what apps you're using, etc. Terrifying, I tell you. I've been working hard on cutting down the hours I spend on my phone (I deleted Facebook and Twitter, among other things), and I still hit 3-4+ hours/day! Knowing that Moment is tracking me, I am more thoughtful about mindlessly picking up my phone and my numbers are starting to improve. This is the app no one wants but everyone needs.
8 | Kindara
I use Kindara to [meticulously] track my cycle, which is quite personal, hence the lack of screenshots. Kindara is the app I use to prevent pregnancy (I use the Fertility Awareness Method–post on that coming, read this book if you want more info., affiliate link), and it's what I'll use to encourage pregnancy when it's time. I love, love, love Kindara. It has completely changed my life and allowed me to be incredibly in-tune with my body.
9 | Notes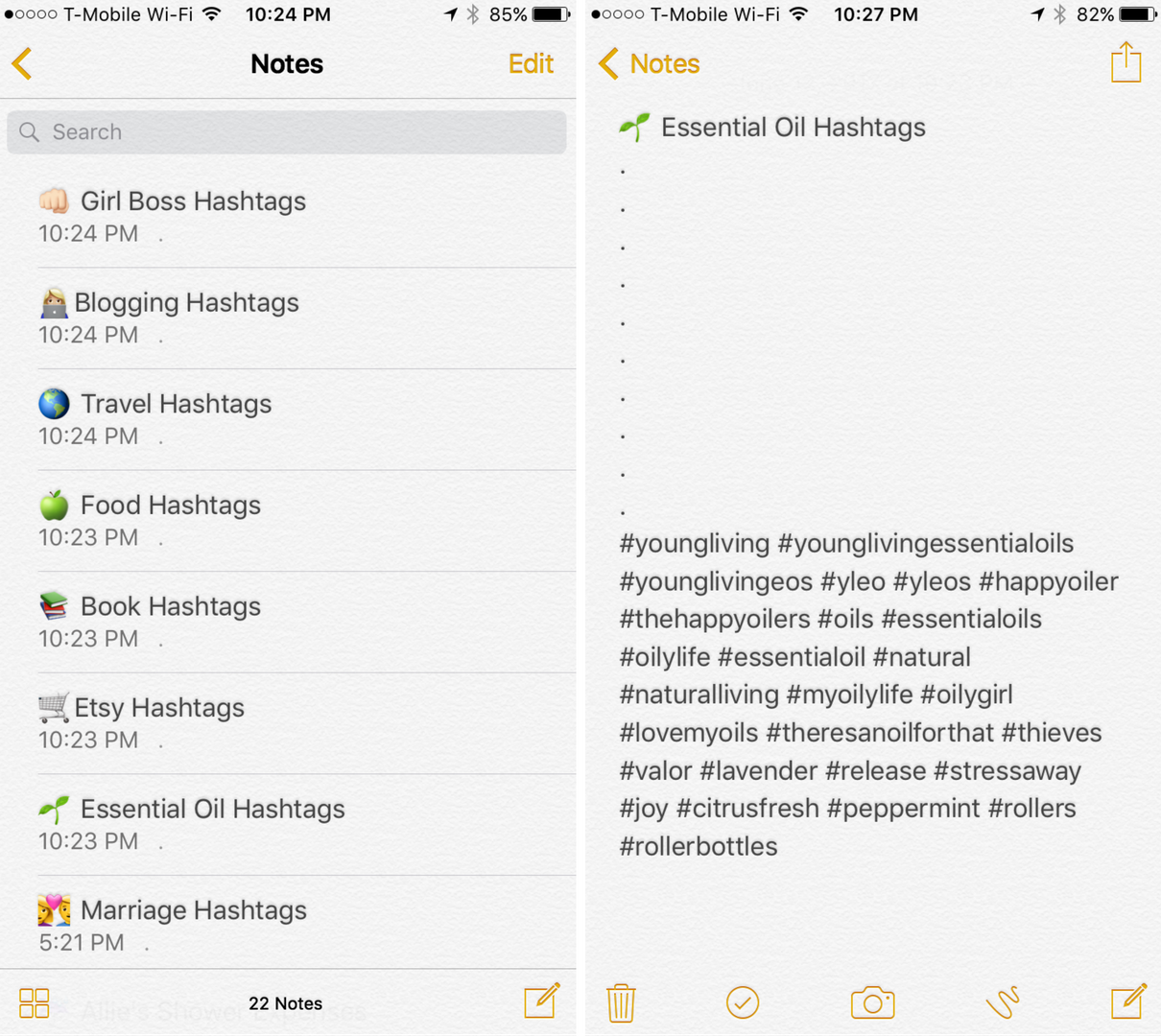 As you can see, I use my Notes app to store lists of hashtags for Instagram. I have no interest in researching and typing relevant hashtags every time I post a new photo, so this is a great shortcut. I've spent hours researching and curating lists for many different topics (I have 22 notes!), and when I post about that topic on Instagram, I copy and paste the hashtags. Insanely helpful and a great time saver after the initial investment!
// What are your favorite apps?
Thank you for reading/watching! You can find me online on Facebook, Instagram, Pinterest, Twitter, and YouTube. If you'd like to be alerted whenever I publish a new post, you can follow me on Bloglovin' or subscribe via email. Take a look at my Etsy shop where I sell tees, totes, sweatshirts, and pillow covers! Are you a blogger too? Check out my Blogger Mentorship Program.