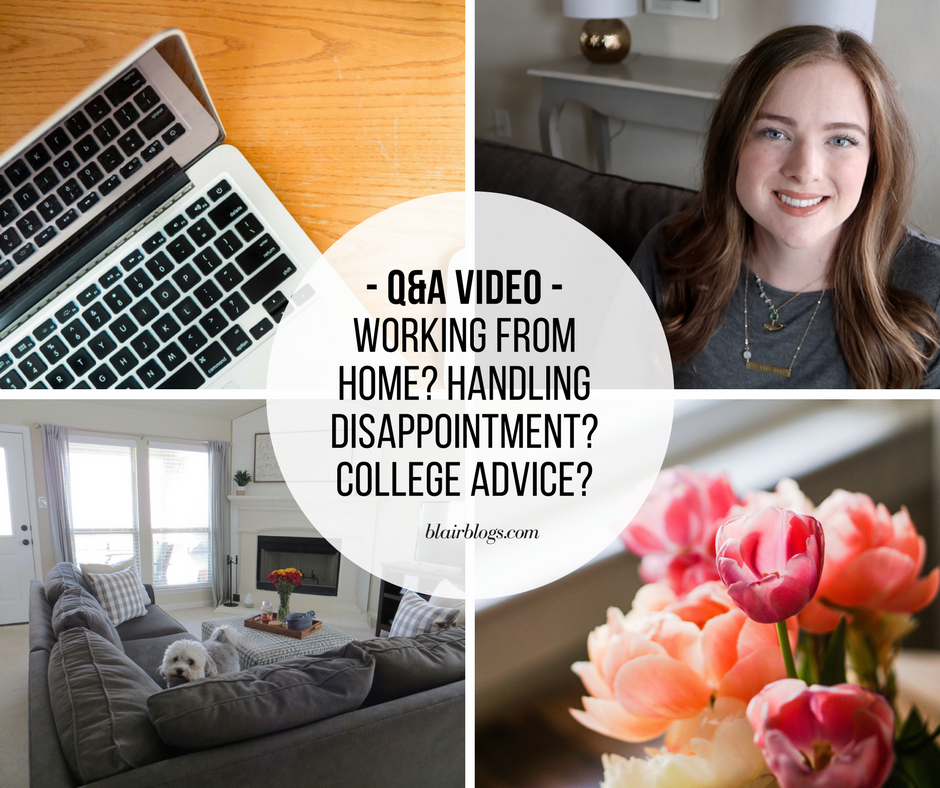 I hit 1,000 subscribers on YouTube (yay! thank you!), so I decided to do another Q&A video! (The first one is here!) 😉 Anyway, I asked if y'all had any questions on my Facebook and Instagram pages last week and compiled them.
If you're interested in hearing the hardest part of working from home, how I handle disappointment, and my best college advice (plus more!), check out my Q&A video below or on YouTube here. (Make sure you subscribe to my channel…subscribers get early access to every video!) Thanks so much to those of y'all who asked questions!
Thank you for reading/watching! You can find me online on Facebook, Instagram, Pinterest, Twitter, and YouTube. If you'd like to be alerted whenever I publish a new post, you can follow me on Bloglovin' or subscribe via email. Take a look at my Etsy shop where I sell tees, totes, sweatshirts, and pillow covers! Are you a blogger too? Check out my Blogger Mentorship Program.