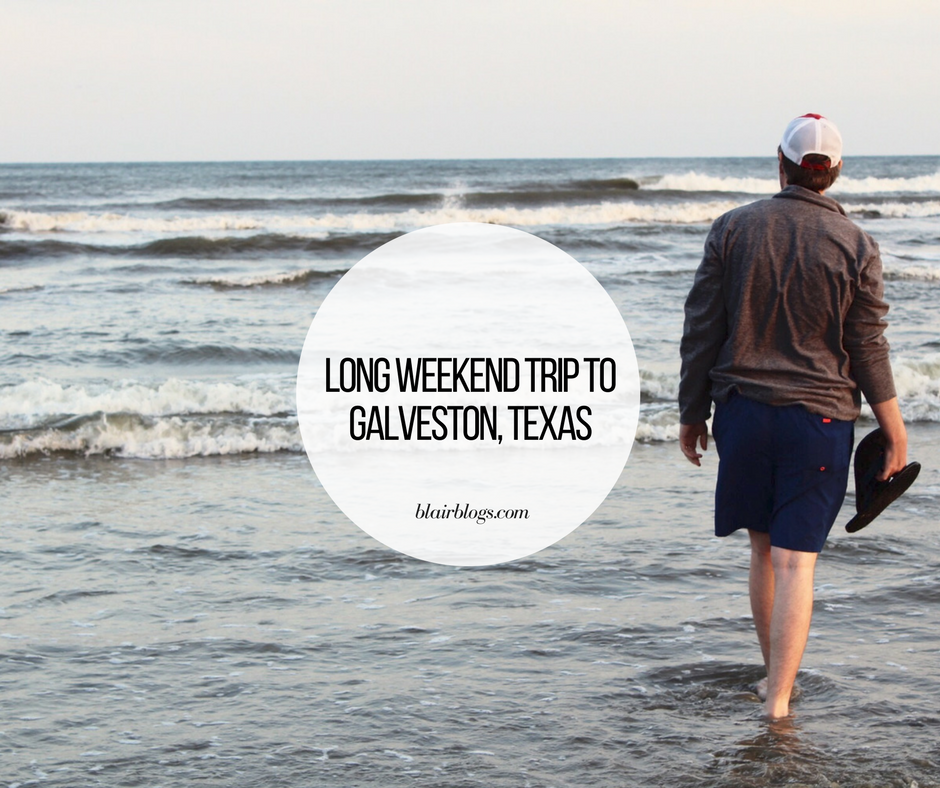 You know me–I'm ready and willing to head to the beach (any beach) whenever! I am a "beach person" through and through. Since we got married, we've tossed around the idea of going to Galveston for a weekend getaway, but other priorities pushed our trip off. After this past February, when Riley lost his maternal grandmother, we decided that a relaxing beach weekend was in order. We invited my mother-in-law because we knew she needed a vacation, too. We left last Thursday morning and stayed in Galveston through Sunday afternoon–four days, three nights.
I filmed a vlog documenting our trip; it's here on YouTube and embedded below if you'd rather watch than read! (The vlog is more detailed than this post as well.)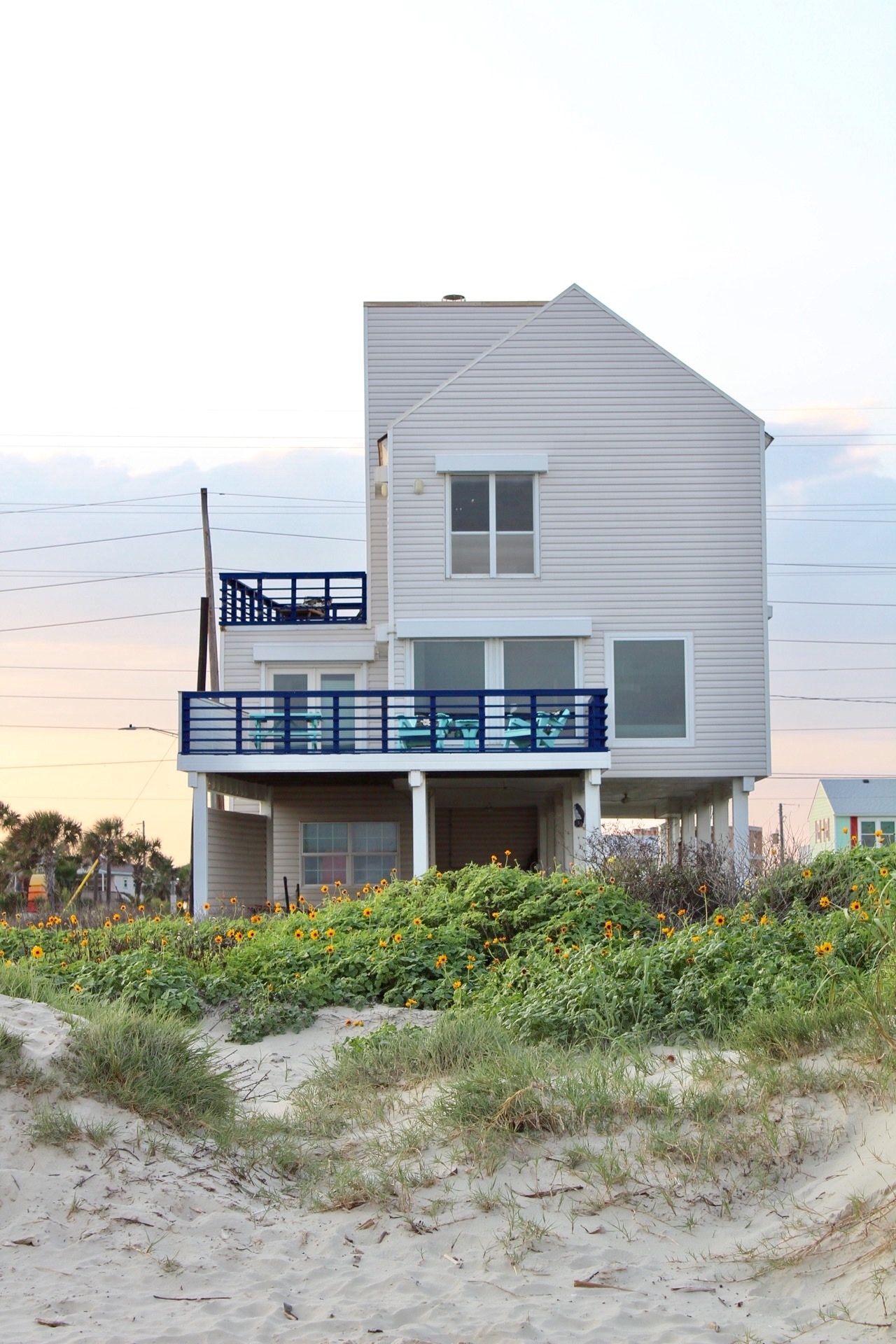 We stayed in this quirky little beach house right on the water through VRBO. All three of us loved keeping the doors and windows open whenever we were inside so that we could hear the waves crashing on the shore, and there was a whole lot of light pouring in all throughout the day. It suited us well! I filmed a little tour of the house in the vlog below if you're interested!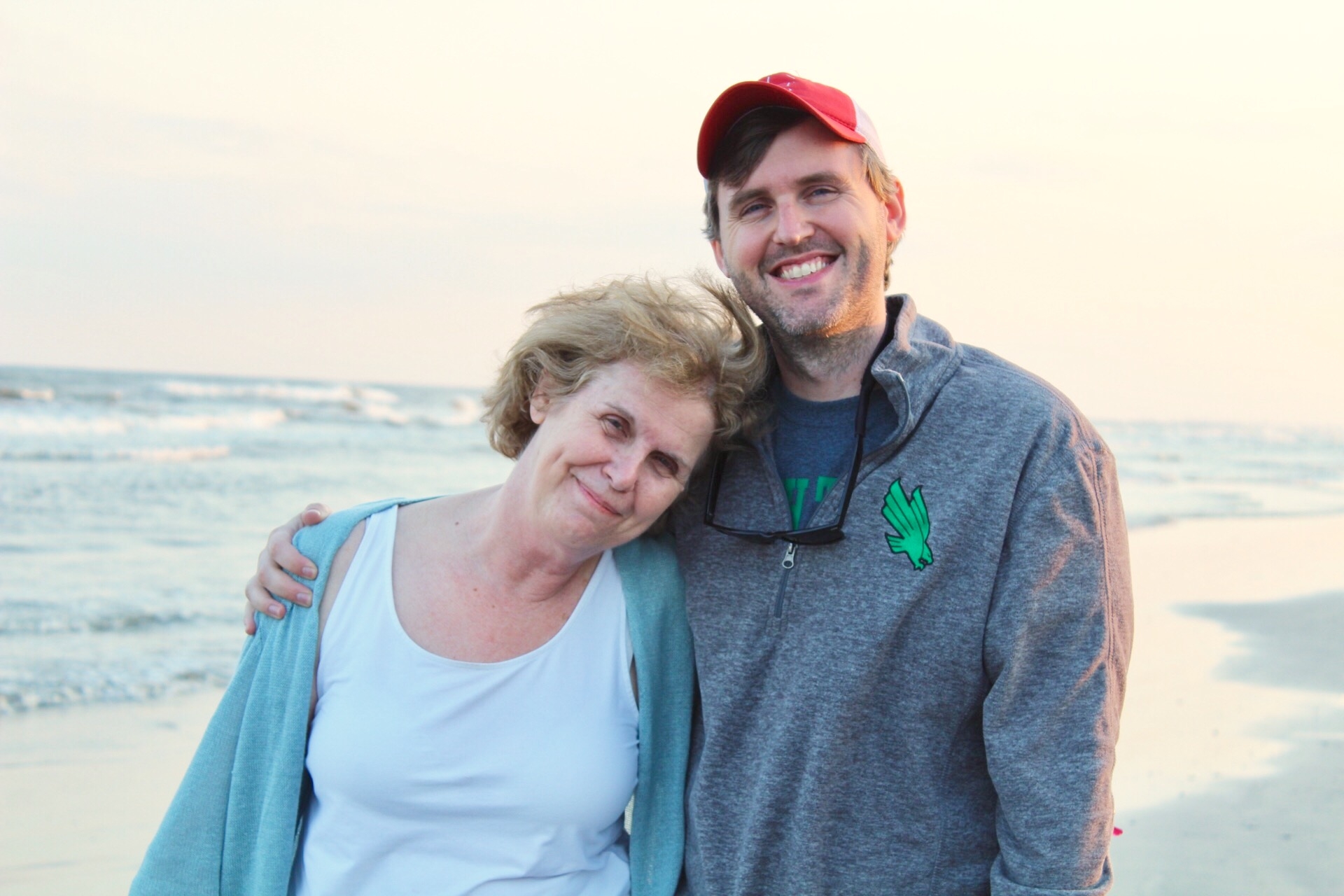 We toured historic homes, walked around downtown Galveston, tried new coffee shops, and spent a lot of time with our toes in the sand. The weather was mild and breezy but warm–it was lovely. We had just a few hours of rain and enjoyed watching the storm roll in up the coast.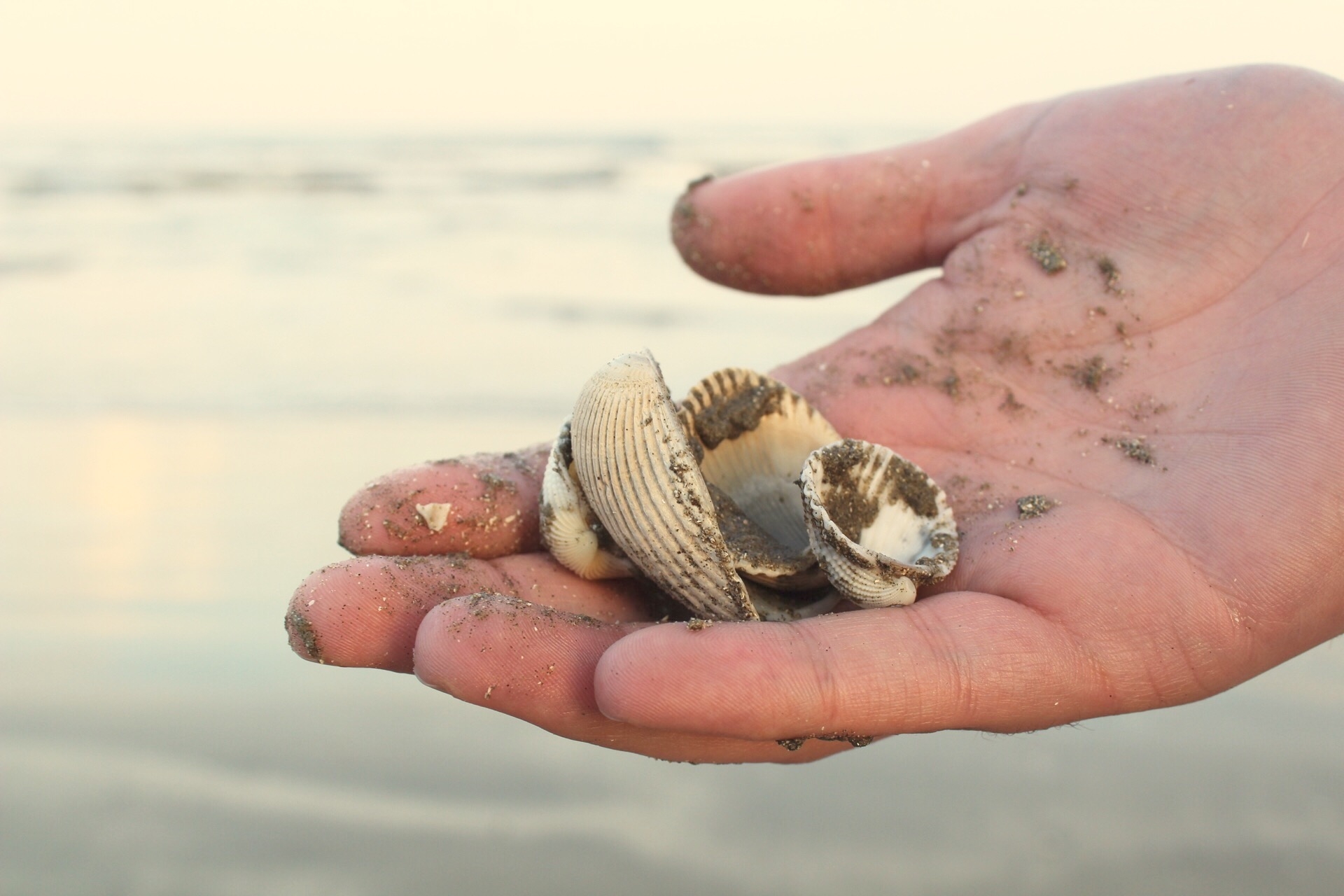 My favorite thing about beach vacations is that they require nothing. All the "extras," like eating out, touring, etc. are great but wholly unnecessary if you ask me. Being seaside is enough. The waves and sand and salty air are so healing and relaxing on their own. We spent hours and hours sitting around reading, chatting, eating, and laughing by the ocean.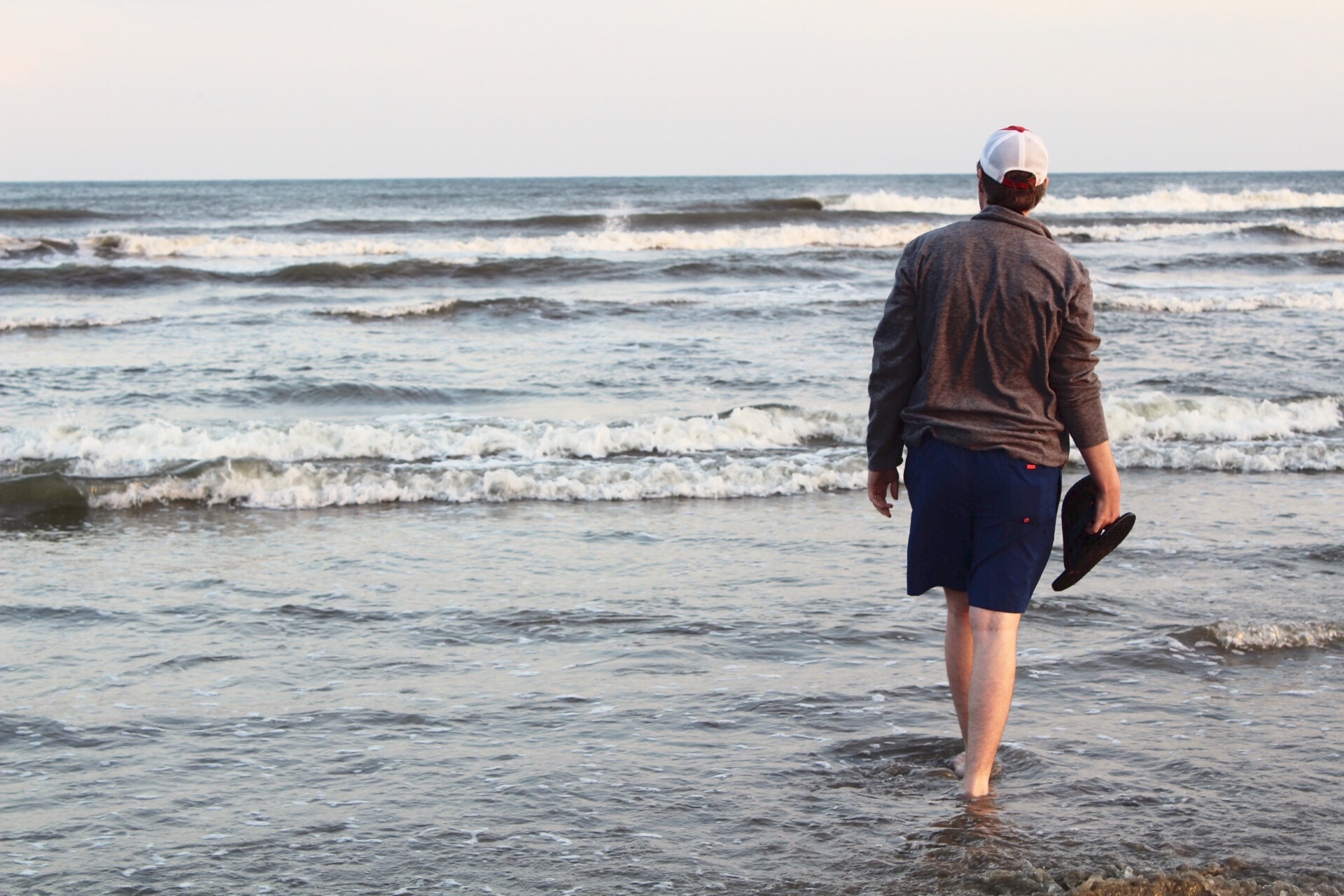 Riley and his family are "mountain people," so it was fun to sort-of bridge our family cultures and share my love for the sea with my husband and mother-in-law. They've been to Galveston before, but it's been about a decade. Having never been myself, I admired and enjoyed the old victorian architecture and rich culture. I don't know that I've ever visited a beach town so rich in history and thought it was a neat collision of two worlds.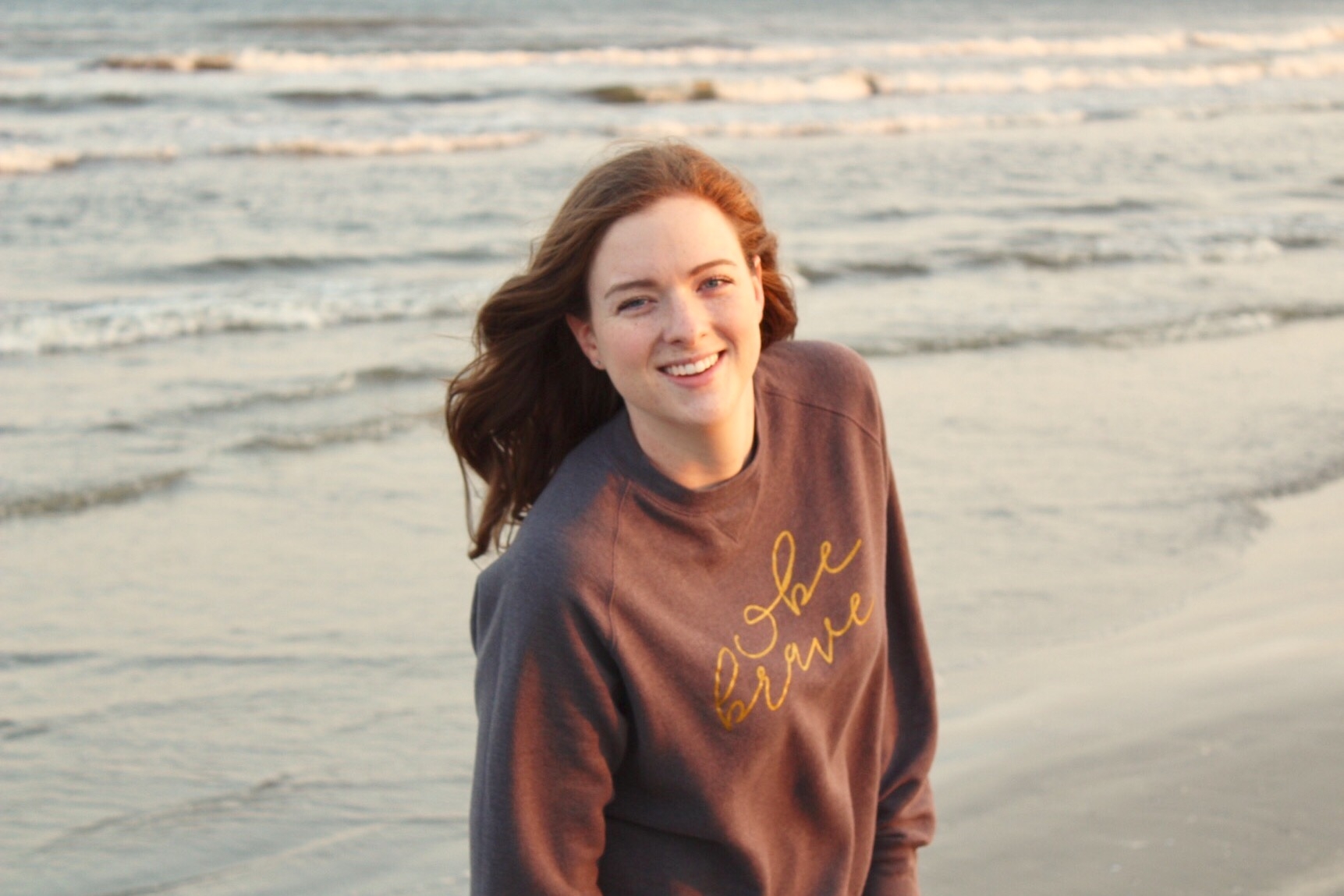 I could listen to the sound of water forever. It soothes my soul in a way that few things do. That in addition to the warm sunshine on my skin and salty breeze making my hair dance, I feel like I'm home. I just love it.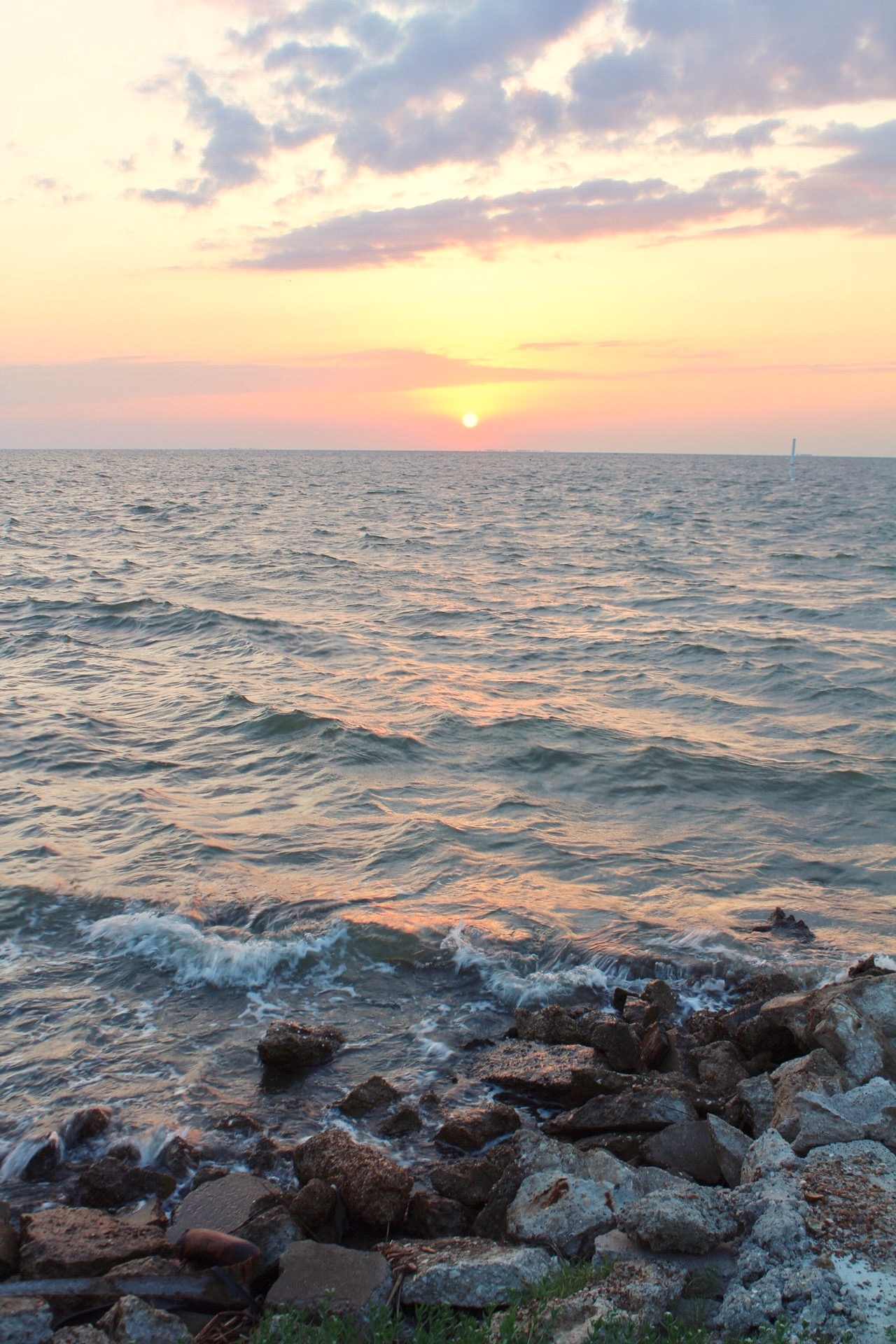 Our trip was lovely and greatly enjoyed by all. If you'd like to see more of what we did each day, check out my vlog!
You can watch our Galveston travel vlog below or on YouTube here!
// Where do you find solace?
Thank you for reading/watching! You can find me online on Facebook, Instagram, Pinterest, Twitter, and YouTube. If you'd like to be alerted whenever I publish a new post, you can follow me on Bloglovin' or subscribe via email. Take a look at my Etsy shop where I sell tees, totes, sweatshirts, and pillow covers! Are you a blogger too? Check out my Blogger Mentorship Program.