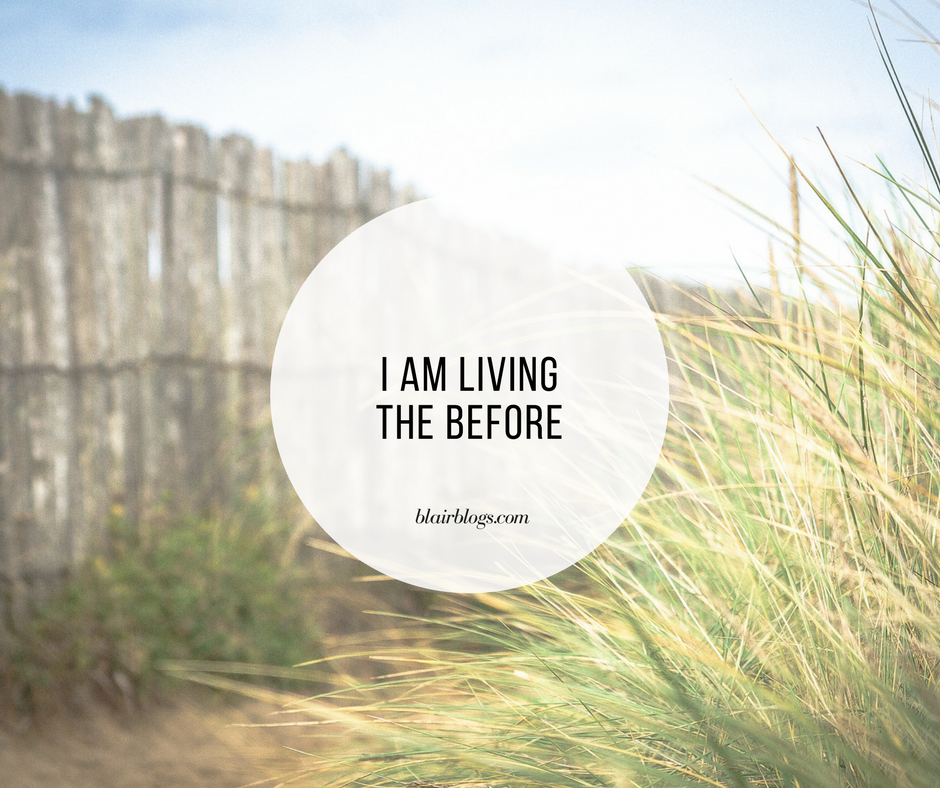 This post has been on my heart for so many days and weeks and months. It's exactly the summation of my struggle for the past almost-two years: I am living The Before.
The Before has ugly shag carpeting, outdated wallpaper, splintered old cabinets, and light fixtures that assault the eyes. The Before is a mess. There are a thousand possibilities, so many avenues to The After, but any path chosen will be riddled with exhaustion and hard, hard work. I am living in this space. I am living The Before.
We see it all the time, The After. We know The After well. We love The After more. It's crisp paint lines and fresh curtains. It's gorgeous hardwood floors and beautiful lighting. It's fresh décor and cozy fabrics. The After is alluring and pulled-together. The After is purposeful and confident, it's definitive and straightforward. Not a shred of my life seems to live in The After these days.
Of course, I'm not really talking about the four walls of my house. You already know that I mean the four walls of my heart, of my mind, of my spirit. I feel this so deeply and desperately: I am living my Before.
Mostly, I hate it. I pray fervently for even an ounce of my life to reside in that white-walled glorious After. But I hear Him and I know. These days, I'm meant to be here. In The Before. In the tension. In the discomfort.
God has shut a lot of doors during this season of life. My fingers are bruised and bloodied from trying to pry them open, but they remain shut. I am struggling deeply with finding my place in our small town. With finding my people. With finding my purpose. So many days I feel like the shell of a woman, angry at God. Open a door!
But He hasn't. Largely, my prayers have remained unanswered. But something miraculous has sprouted in my heart: I am learning to embrace my Before.
Why? Because I will one day sit across from another woman in a coffee shop, and she'll cry and tell me how lonely she is, and I'll say how I know how she feels. And I'll mean it. One day a friend will tell me how she feels like God doesn't hear her, how she's praying without answers, how she's exhausted and her faith is dry and weak. And I'll say how I've been there Before too. I'll tell her that her faith is strong enough to weather this storm, because mine has before.
I will learn gritty lessons that I never wanted to learn in The Before. I will learn about reliance, faith, trust. I will learn that the Christian life was never meant to be an easy one. I will learn empathy and compassion that can only come out of these tender days. I will learn and learn and learn until I'm fit to put a foot in The After, where I will cherish and cherish and cherish.
One day I'll have close friends close by again. Do you know how I'll cherish them? How I'll hug them and tell them how long I've prayed to have someone to call? After Blair won't know this kind of  soul-level gratitude without these hard Before days. One day I'll feel at home where I live again. Do you know how the tears will stream down my freckled cheeks? How I will burst with thankfulness to be in a place where I feel like I belong? How I won't take a single day for granted?
Future gratitude is being greatly cultivated in this dry, barren season.
In my own life, there are Befores and Afters and Befores and Afters. Nothing is permanent; this is life. Highs and lows, mountains and valleys. One necessitates the other. One informs the other. One teaches the other.
I believe and claim that beautiful, important things will come out of this season of Before. I believe and claim that I will look back on these days and know why they were necessary. I believe and claim that my faith is being refined through this period of time and that my mess will one day become my ministry. I believe in my Before.
// Tell me about your Before. Can you relate?
Related: Rooted Series
Thank you for reading/watching! You can find me online on Facebook, Instagram, Pinterest, Twitter, and YouTube. If you'd like to be alerted whenever I publish a new post, you can follow me on Bloglovin' or subscribe via email. Take a look at my Etsy shop where I sell tees, totes, sweatshirts, and pillow covers! Are you a blogger too? Check out my Blogger Mentorship Program.