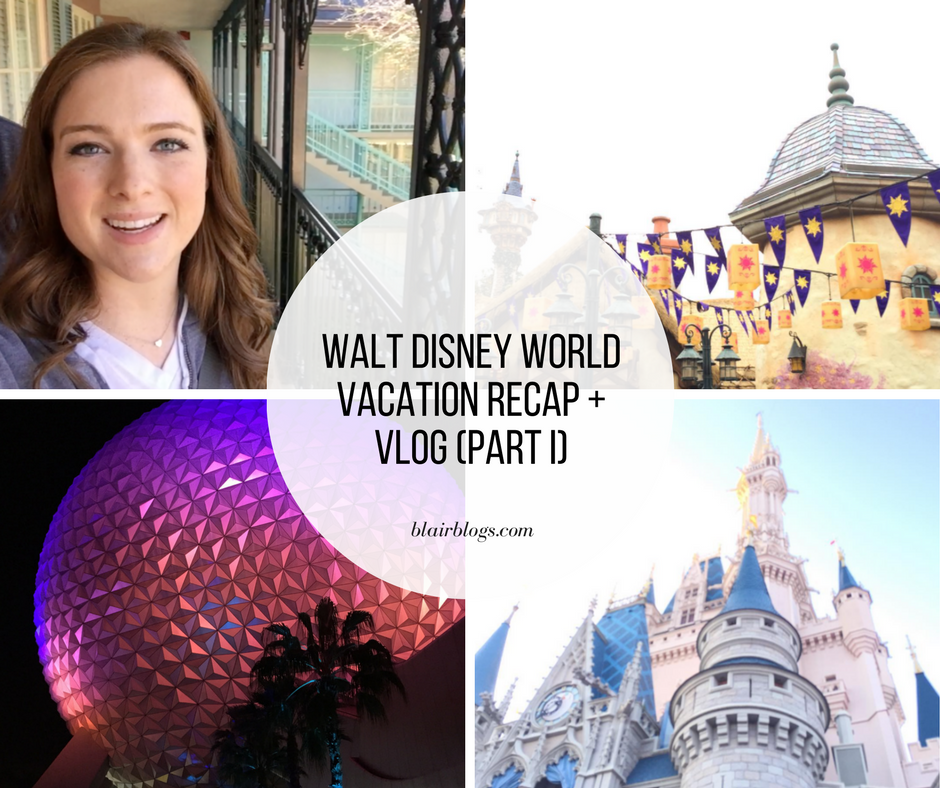 To celebrate our one year anniversary last July, my husband Riley and I had a swanky long weekend in Dallas planned. We were going to stay at the Four Seasons and eat a few fancy dinners, spend a day at the spa, order room service–you know, all of it. As we inched closer to our anniversary, we began talking about our plans and realized that neither of us were particularly thrilled with what we had set up. Over dinner one night, we decided to scrap our lush weekend away and book a trip to Disney instead…and we returned from our wonderful week-long vacation in Walt Disney World last Tuesday!
It's funny, because both Riley and I grew up knowing a "Disney family." You know, the people who went on yearly trips, talked about Disney all the time, and had little Disney tchotchkes sprinkled throughout their houses? I feel like everyone knows a Disney family. We both thought the same thing: "I'm glad they love it so much, but I don't really get it." Well, here we are, totally getting it, and totally those people. 🙂
The idea that Disney is only for children is a misconception! There's so much to do outside of riding the teacups or meeting Mickey Mouse (though those things are fun, too!). Walt Disney World has amazing restaurants, great shopping, beautiful grounds to explore, and lovely resorts…plus, awesome rides and lots of opportunities to have fun and feel like a kid again! It's hard to put a finger on exactly why we love it so much, but it mostly boils down to the fact that going to Disney is truly an escape. The stresses and pressures and challenges and responsibilities of everyday life completely melt away as we get whisked into a joyous, lighthearted world where the only "goal" is to enjoy each minute. And that's what a vacation should be, shouldn't it? 🙂 Let's get started with the first three days!
Aside from the written recap below, I also vlogged this trip! You can scroll down and watch part one of my vlog at the end of this post or here on YouTube. (If you haven't subscribed to my channel yet, make sure you do! My subscribers have already had access to this vlog for 24 hours when this post goes live!)
Wednesday, January 25th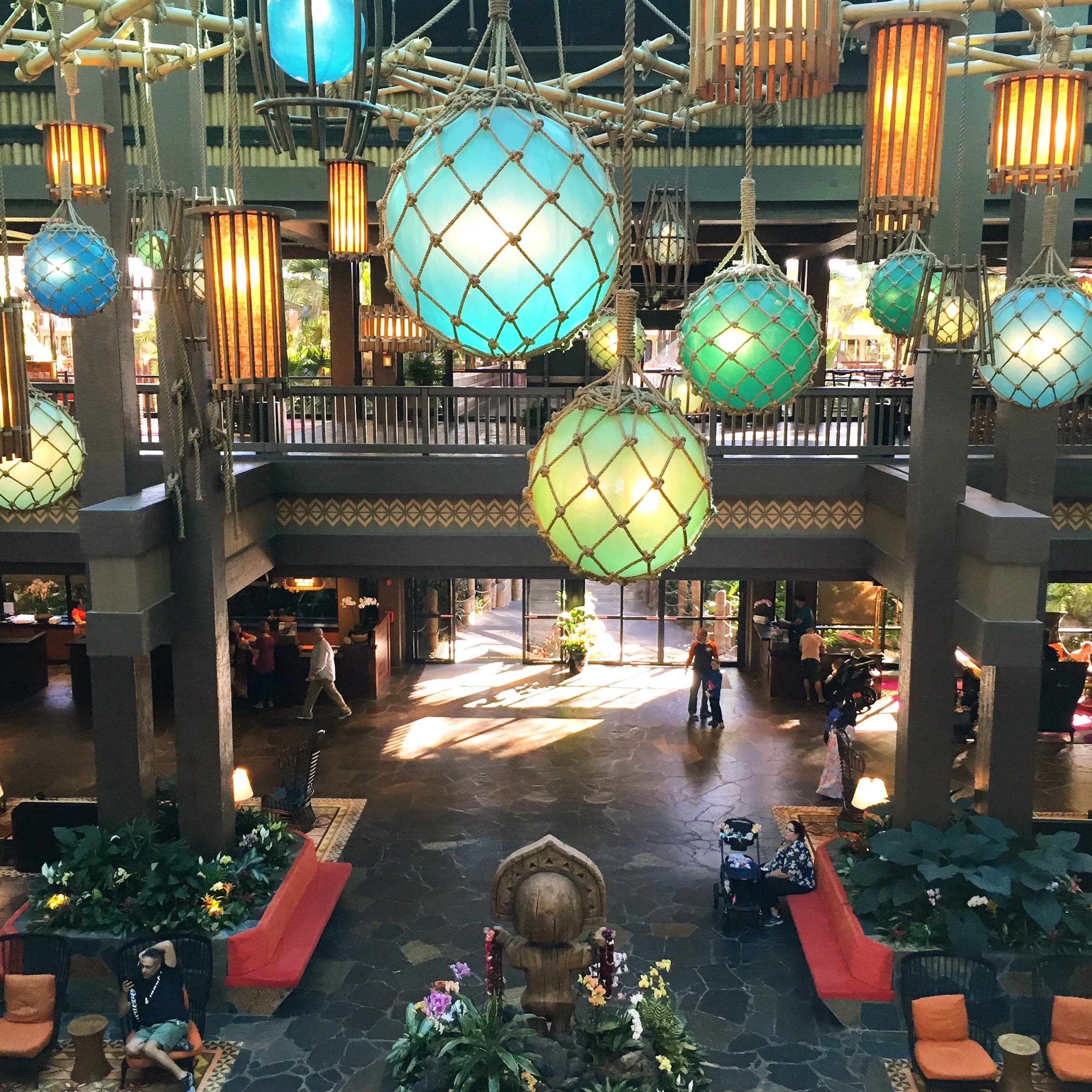 After waking up around 2am and leaving our house at 3:15am, we arrived at the airport around 4:30am. Our flight departed at 6:05am, and we were disembarking in Orlando around 9:30am. Once we boarded the Magical Express (Disney's airport shuttle), it took another hour to arrive at our resort. Because I had already completed online checkin, and we already had our magic bands (bracelets with RFID chips), we were able to bypass hotel checkin and walk directly to our room (the number was texted to us), scan our magic bands to enter it, freshen up, and be in Magic Kingdom by 11:30am!
We spent the better part of the day in Magic Kingdom, and then took the monorail to The Polynesian (a resort) for an early dinner at 'Ohana. The ambiance of both the resort and restaurant were perfectly relaxing and laid back, which was welcomed after a long day of travel. We both ate big meals and sipped on delicious pomegranate lemonade while we watched the sun set outside of the huge windows that wrapped around the restaurant. It was lovely.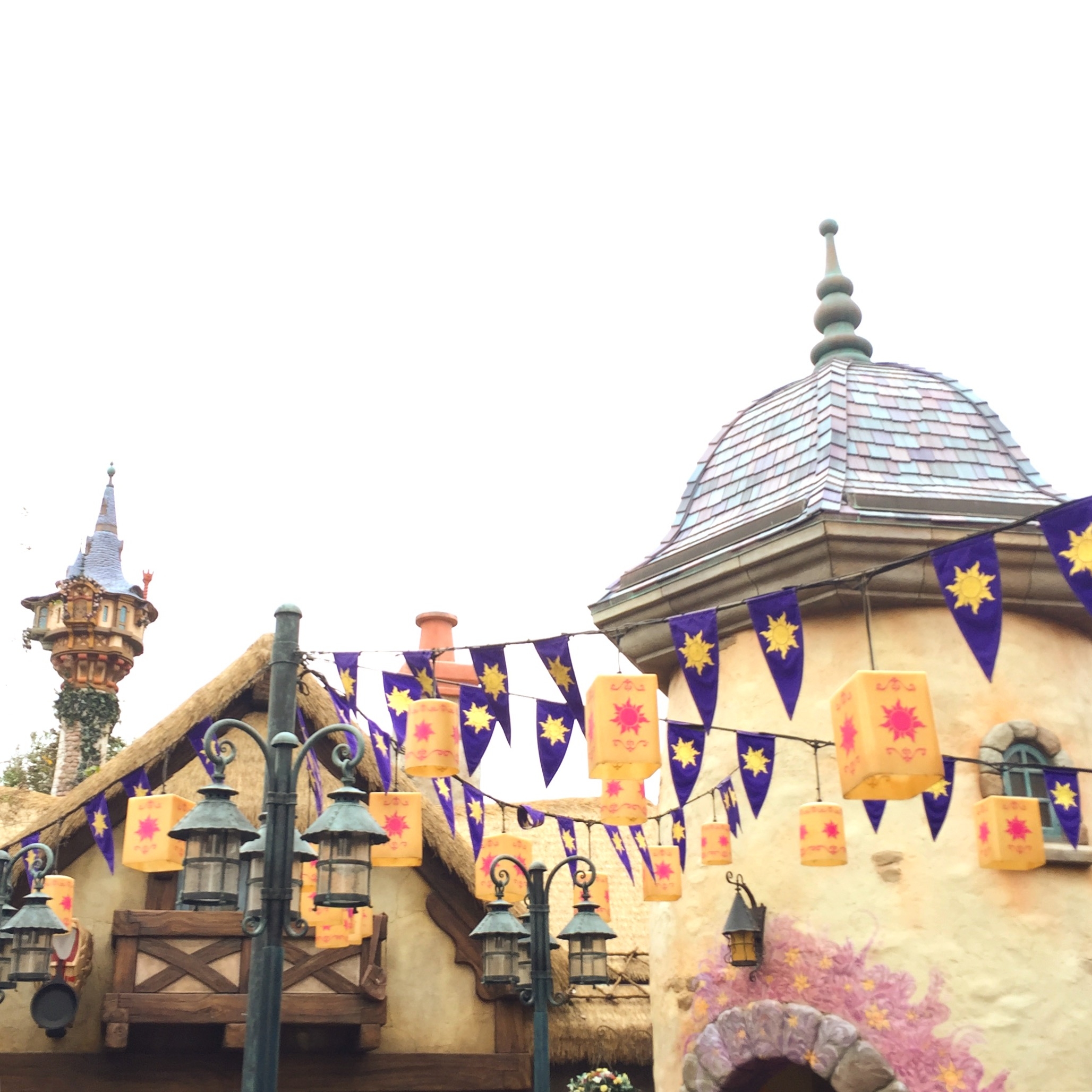 After dinner, we went back to our hotel to rest for a few hours, and later, we went back to Magic Kingdom from 8-10pm for Extra Magic Hours, which are times when the parks are only open to on-site guests. Both of us love being in the parks, and especially Magic Kingdom, at night, so we loved exploring and riding some of our favorite rides while the park was relatively empty. After all of that, we went back to our hotel to sleep!
Thursday, January 26th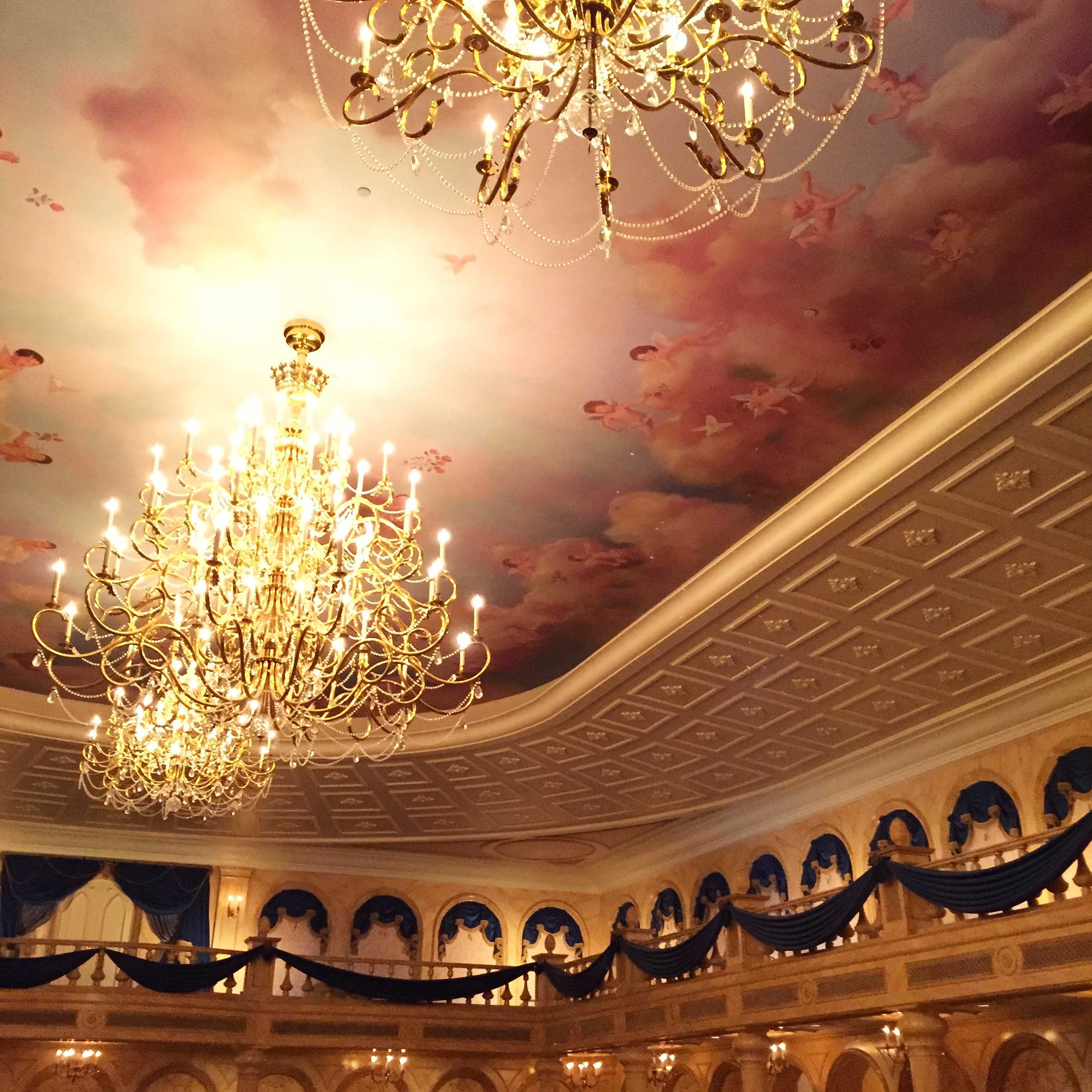 The next day, we awoke bright-eyed and bushy-tailed and headed into Magic Kingdom for an 8am breakfast reservation at Be Our Guest, which is a restaurant themed to look like Beast's castle. It is beautiful and the food is delicious, and we enjoyed a very leisurely meal because the park wasn't open yet (it opened at 9am)! Pre-opening breakfast reservations are my absolute favorite. After breakfast, it was only 8:50am or so, so we rode a few rides that usually have super long lines once the park is opened (Seven Dwarves' Mine Train and Peter Pan), and enjoyed the 0 minute wait times!
By noon, we had already accomplished a lot (because the park had very light crowds), so we went back to our hotel to rest. As you can imagine, both of us were very sleep deprived from our crack-of-dawn flight the day before!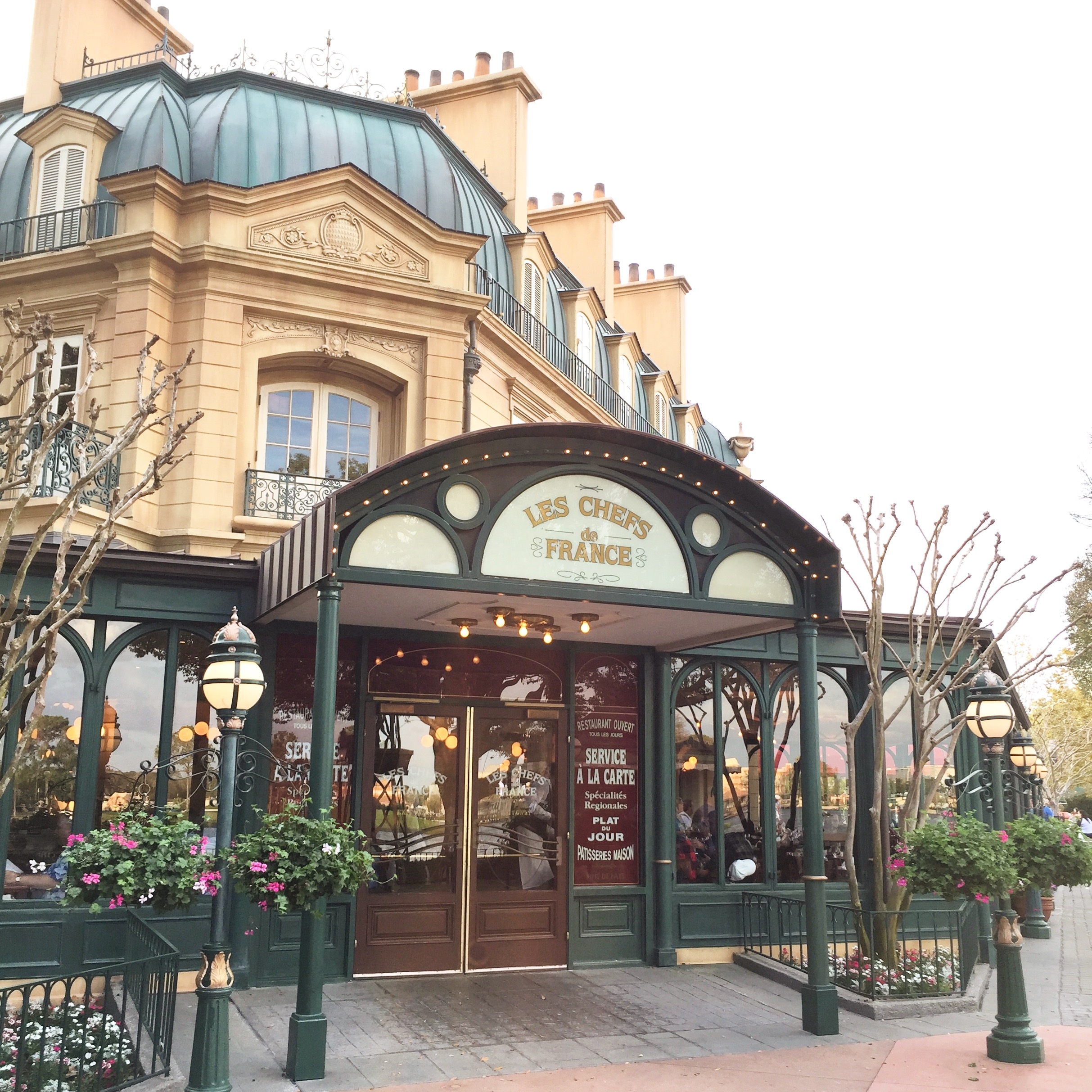 A few hours later, we woke up and went to Epcot for the evening. We walked around for a while, rode Frozen Ever After (it was unbelievable), and ate at Les Chefs de France. I had French onion soup, beef bourguignon, and a meringue basket full of strawberry sorbet and fruit. Riley had lobster bisque, beef bourguignon, and a cream puff filled with chocolate mousse. Our meal was lovely and our French waitress, Charlotte, was equally charming. After dinner, we walked around for a while longer, and then retired to our hotel for a good night's sleep.
Friday, January 27th
On Friday, we had another 8am pre-opening breakfast reservation, this time at Tusker House in Animal Kingdom. Our meal was very enjoyable, and we intentionally paid our bill and left by 8:45am or so, because we wanted to be the first in line at Expedition Everest. Expedition Everest is a roller coaster and both of our favorite Disney ride! It is so, so much fun! We ended up riding it three times (front row, middle row, back row) before the park even opened. Three rides on our favorite roller coaster made for a great start to the day.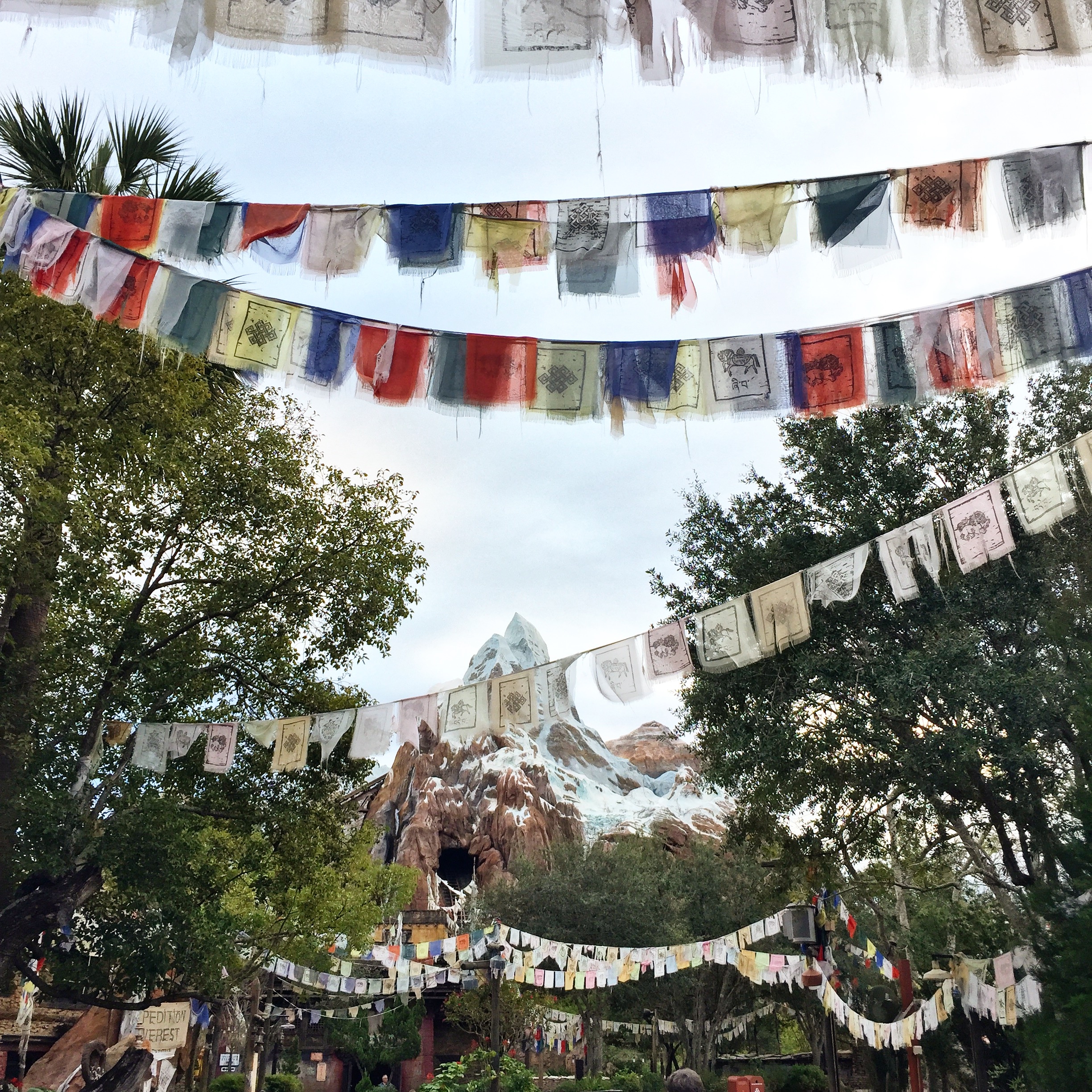 The weather on this day was quite chilly, so after a few more rides, including the Kilimanjaro Safari, we got a couple of hot drinks from Starbucks (called Creature Comforts in Animal Kingdom), and meandered through the park sipping on them. That moment, walking through the chilled air with a hot chai in hand, is one of my favorites of the entire trip. I feel like it's when my mind finally clicked into vacation mode and the anxiety and stress of the past year fled me completely. Have you ever had a moment like that?
In the early afternoon, we left Animal Kingdom and went back to our hotel to rest. After a nice nap, we awoke and went to Disney Springs (the new name for Downtown Disney). Disney Springs is not a park, it's a massive high-end outdoor shopping mall with various restaurants, stores, and boutiques. We ate dinner at Earl of Sandwich (and enjoyed the restaurant's delicious earl grey lemonade!) and then walked around and explored. We spent just a few hours there before heading back to our hotel for bed! We were chilled and sleepy by the end of the day, but so, so happy.
Stay tuned for part II on Wednesday!
Walt Disney World Vlog | Part 1 (Jan. 25-27, 2017)
If you're interested, check out my vlog (part one) below! 🙂
You can read about the second half of our trip and watch vlog #2 here!
// What's your favorite part of Walt Disney World? If you've never been, what would you most like to see/do?
Thank you for reading/watching! You can find me online on Facebook, Instagram, Pinterest, Twitter, and YouTube. If you'd like to be alerted whenever I publish a new post, you can follow me on Bloglovin' or subscribe via email. Take a look at my Etsy shop where I sell tees, totes, sweatshirts, and pillow covers! Are you a blogger too? Check out my Blogger Mentorship Program.