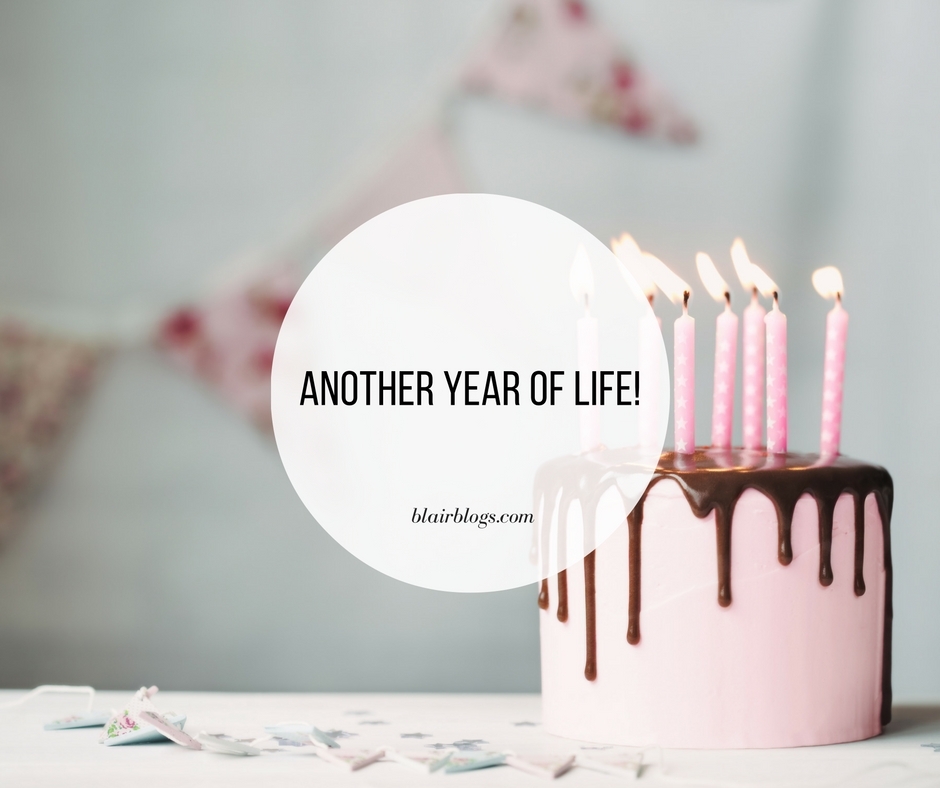 Today I turn another year older!
It's funny, I don't feel a lot about this birthday. Do you know what I mean? For years as a kid, birthdays were looked forward to year-round; they meant celebrations, parties, and new toys. And then, throughout the teenage years, they signified big things, like getting a learner's permit, a driver's license, or becoming an adult. And then 21–another big one. But now, birthdays are less like monumental occasions and more like life markers.
Another year has passed. More time has gone by.  And the years are so, so quick.
On this day three years ago, I had just gotten a puppy, was living in Austin, and was about to get laid off from my job. Two years ago, I was dating Riley, still living in Austin, about to get engaged. One year ago, I was married just a few months, living in a tiny apartment in the country. And this year, I'm situated in our home, married about 18 months, with a three year old dog. Life passes so fast it's scary, doesn't it?
This year has been…everything. In fact, I can't recall a year with such high highs and such low lows. I'm learning a lot. The Lord has taught me trust and patience and faith simply by asking me to seek contentment while I wait for certain prayers to be answered. Regardless of what's happening or not happening, I am blessed and grateful for the past year.
Lastly–and there's no way for me to say this without sounding obnoxious, but I'm going to try anyway–thank you so, so much for following along, commenting, sharing your thoughts, ideas, and suggestions with me, and generally being kind. My online community has stood in the gap for me while I've struggled to find a community in real life. I just love y'all–you always have the best recommendations and advice, and I really, really appreciate that. Again, I realize this gushing probably seems phony or disingenuous, but I'm very serious. Thank you, thank you, thank you.
Here's to the next year–and whatever it holds!
Thank you for reading! You can find me online on Facebook, Instagram, Pinterest, and Twitter. If you'd like to be alerted whenever I publish a new post, you can follow me on Bloglovin' or subscribe via email. Check out my fun tees in my Etsy shop and listen to my weekly podcast about simplifying life, Simplify Everything! Are you a blogger too? Check out my Blogger Mentorship Program.