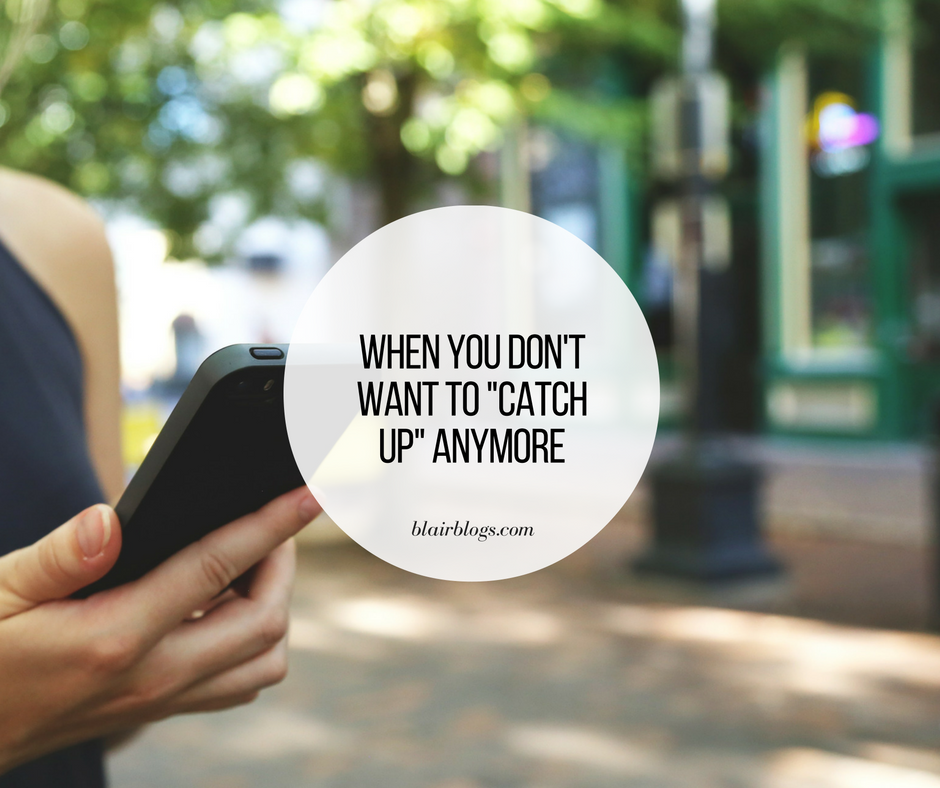 When can we catch up?
Let's catch up soon!
I really want to catch up!
We've gotta catch up!
Are you available this week to catch up?
This is my life. I say these things almost every day. My dearest friends are scattered across the world, the closest about an hour away, and some on different continents altogether. And, of course, we're all living lives independent of one another now–some of us are climbing corporate ladders, some are married, some are moms or moms-to-be, some travel each week for work, some are buying houses, some are adopting dogs, some are building businesses. I'm living my day-to-day life and each of them is living theirs.
It's not childhood or college anymore, when we had layers and layers of overlap. When we had the same teachers and professors, were in the same clubs and organizations, knew the same people, worked in the same places, lived in the same neighborhoods, went to the same schools. Now every variable of life is different one of us to the next.
But sometimes I don't want to catch up. I want to do life together, not just bring each other up to speed on our separate, independent lives.
What I would give to reach my arms across the map and scoop up all my people. How many cups of tea I'd love to brew, glasses of wine I'd love to pour, how many air mattresses I'd inflate all over my house to have my people in one place. I'd love to cook and cook and cook for them all, hug their necks, and laugh together in the same room. There is no substitute for breathing the same air, eating the same food, sitting around the same table.
I love to hear my friends' voices on the other end of the phone line–I cherish listening to the way they tell stories, their laughs, the one-of-a-kind voice inflections they each have. But a phone call, "catching up" as we say, feels like such a cheap substitute when I know the warmth and depth of an in-person conversation with these beloved friends.
We've lived in this new place for about a year and a half, and it's been a slow, slow process finding my footing in the community here. People here, of course, are intertwined in their own circles, and most everyone I've met either grew up here or has lived here for years, with family in town, and existing friends, too. People have been warm and kind and accepting, but they're spinning their own plates and managing their own relationships and lives. Building new friendships takes effort and time over time; it doesn't happen overnight, and it's not easy. I often feel like I'm the only one looking for friends–like everyone else here has their circles, and I'm awkwardly trying to permeate them.
I know it's a process, and it takes time, and patience is a virtue and all that–but those truths don't negate how I feel now.
I'm making more of a concerted effort to see my long-distance friends in person in 2017. To book the flights, spend the money, make the plans, and see each other. To make precious, now rare, memories together face-to-face. This season of life has been incredibly challenging, but if there's one thing I'm thankful for, it's that I have come to cherish, cherish, cherish the friendships I have. I am so blessed by my people, far and wide as they may be. They have all but held me together in the past 18 months and have loved, encouraged, and uplifted me even when I've been a level 10 Debbie Downer.
I'm tired of playing catch up; I'd rather be running together. But that's not the reality, no matter how much my heart aches for it. And that's a weird, sobering, hard place to be. So I'll keep on saying those five phrases that began this post, keep on "catching up," keep pushing into the community here, keep cherishing the friends I have, even if I only get their voices for now. All I can do is cherish and pray.
If you're in a similar place, if you're tired of  "catching up," if you yearn to be together with your people, I get it. I really, really get it.
Thank you for reading! You can find me online on Facebook, Instagram, Pinterest, and Twitter. If you'd like to be alerted whenever I publish a new post, you can follow me on Bloglovin' or subscribe via email. Check out my fun tees in my Etsy shop and listen to my weekly podcast about simplifying life, Simplify Everything! Are you a blogger too? Check out my Blogger Mentorship Program.