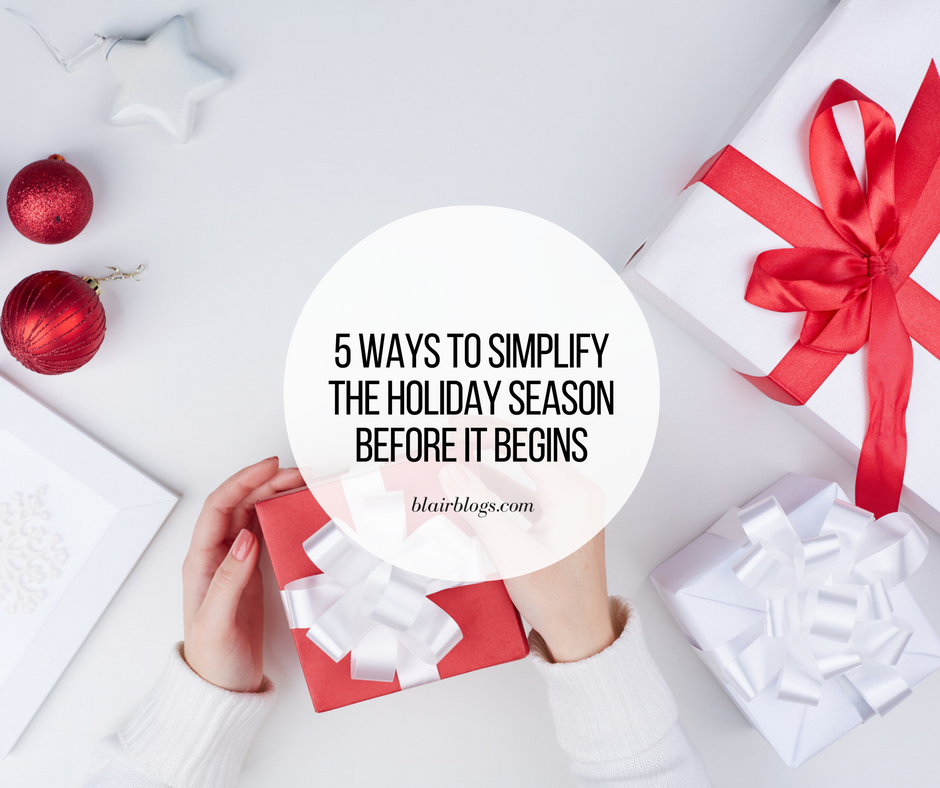 Every year, mid-October through the New Year absolutely flies by between Halloween, Thanksgiving, Christmas, all the holiday parties, holiday travel, planning and prepping for each holiday, gift shopping, decorating, cooking, baking, sending out cards, figuring out what to wear to everything, and trying to make time to sit at home and enjoy the season. All that combined is certainly not simple! Today, I'm sharing five easy ways to simplify now so that you can truly enjoy the next few months!
Podcast: Play in new window | Download
Subscribe
Engage
Leave me a voicemail (Make sure to leave your name and location–your comment, tip, or question could be featured on a future episode!)
For more information on Simplify Everything, click here. Here's to living simply!
Thank you for reading and listening! You can find me online on Facebook, Instagram, Pinterest, and Twitter. If you'd like to be alerted whenever I publish a new post, you can follow me on Bloglovin' or subscribe via email. Check out my fun tees in my Etsy shop and listen to my weekly podcast about simplifying life, Simplify Everything! Are you a blogger too? Check out my Blogger Mentorship Program.