This is a sponsored post written by me on behalf of Lisa Bridge Collection exclusively at Ben Bridge Jeweler. All opinions are 100% mine.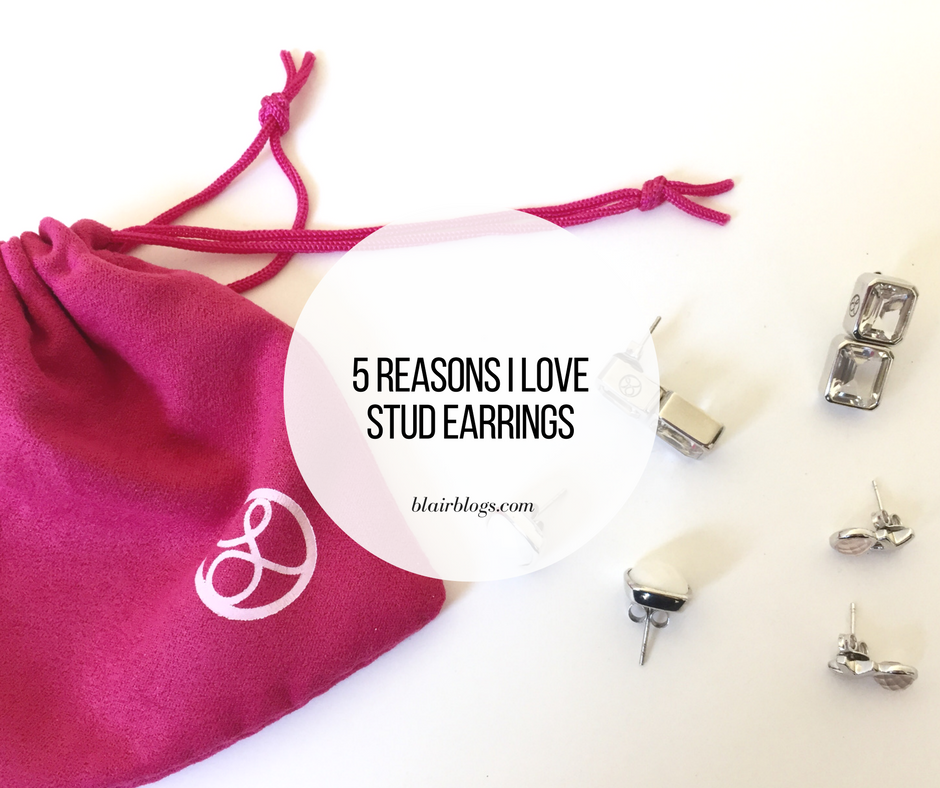 I'm a big fan of stud earrings. In fact, I wear them (in lieu of dangly ones) probably 95 percent of the time. They're my favorite for several reasons, five of which I'm sharing today!
1 | They're versatile
I love how versatile stud earrings are. They can be worn in any season, with any kind of weather (I hate wearing dangly earrings when it's cold because they hit my neck and give me a chill! 😉 ), and to any occasion. I've worn studs to travel, to workout, to work, for date nights, weddings, and lazy days around the house. They're just easy!
2 | They're lightweight
I really can't over-exaggerate how picky I am about the way things feel. If you don't have a "texture person" in your life, I'm her. From bread to socks, and everything in between, I am incredibly persnickety. This is true for jewelry–and especially earrings. I like lightweight earrings that aren't constantly brushing my neck, getting caught on my scarves, or generally annoying me throughout the day. Studs it is.
3 | They travel well
Stud earrings travel well both in my ears and in luggage. They're easy to wear through an airport, comfortable to sleep in on a plane/train/car, and won't pull or pop off when layers are being added or removed. And when they're packed, they're small (obviously), won't get damaged, and can be worn lots of times on a single trip because of their versatility (see #1!).
4 | They're timeless
I have a classic style, partially because it's what I'm drawn to, and partially because I can't be bothered to keep up with seasonal trends. I love that stud earrings can easily be worn through trends for years and look timeless and classy all the while.
5 | They're pretty
Since the purpose of jewelry is for it to be beautiful, it's important to note that stud earrings are very pretty. I love the way they frame my face and add interest to my outfit, even when I'm very casual. Studs are definitely my go-to easy and simple way to feel pulled together regardless of what I'm wearing!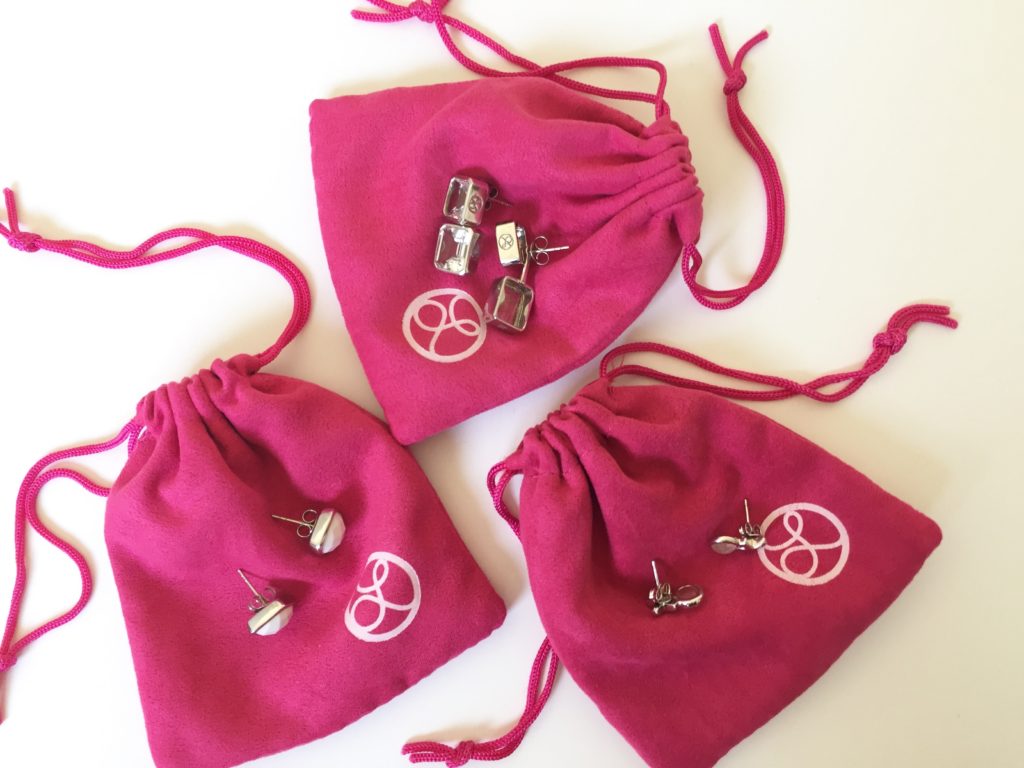 For all these reasons, I was excited to try on and wear some stud earrings from the Lisa Bridge Collection exclusively at Ben Bridge Jeweler and share what I thought! I tried three pairs; each one different and beautiful in its own right. Everything in the line is made from real metals and gemstones, making it a great investment for yourself or gift for a loved one. Here are the three pairs I tried:

This pair is so, so versatile. I could wear them with nearly everything in my closet! I paired them with a maroon tunic, jeans, and a crossbody bag for a fall festival downtown, but I could wear them to a formal event, on a date night, or to church. I love the white for the winter months–it's so fresh and crisp, and reminds me of both diamonds and pearls.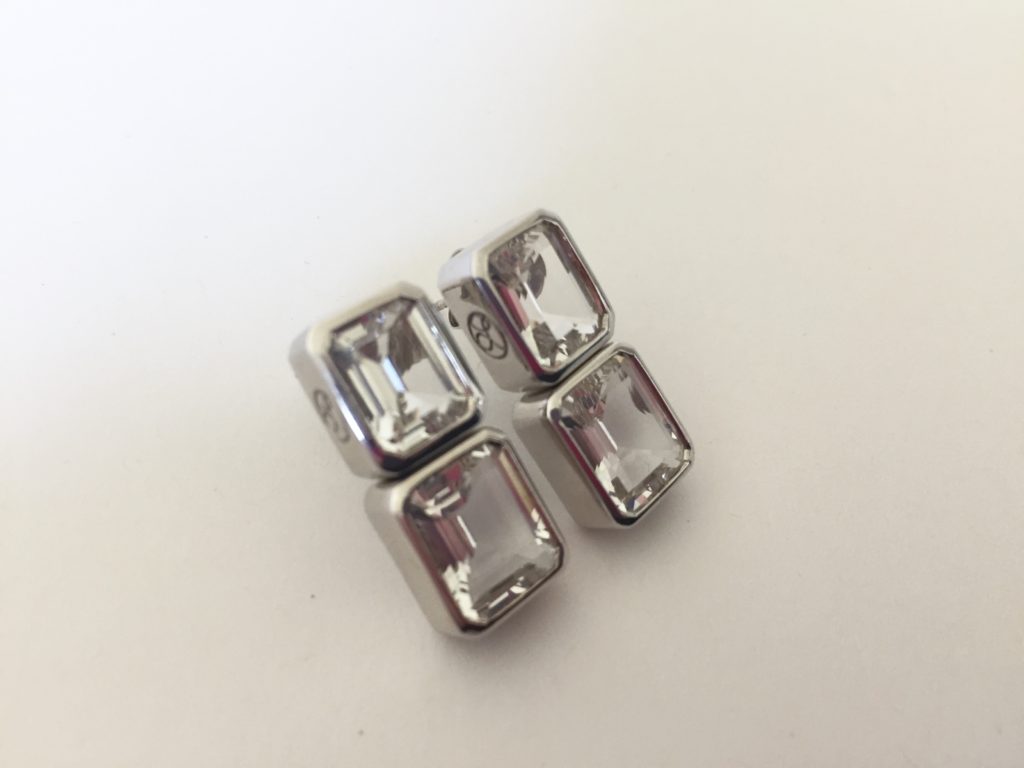 These earrings are so neat! I wore them with both parts together, but you can actually slide off the bottom rectangle of quartz and wear just the top one. I really like earrings that reflect light because I think they add so much sparkle to your face and eyes. I paired these gorgeous earrings with a fun geometric dress for date night–I love the almost retro look the dress and earrings together create!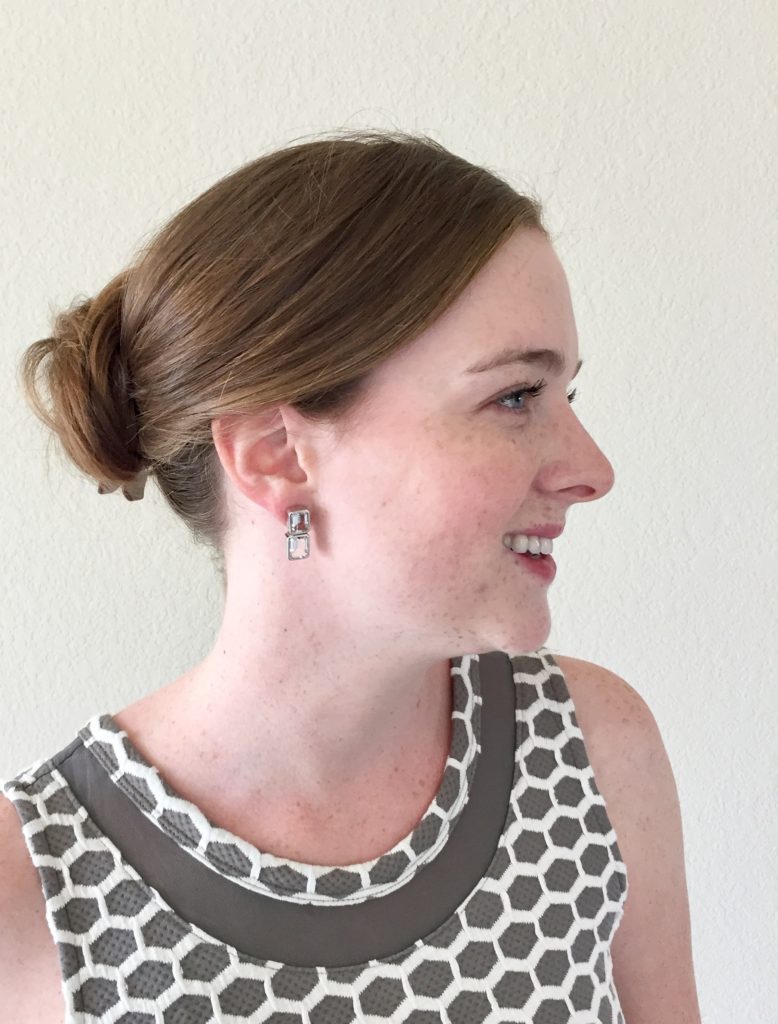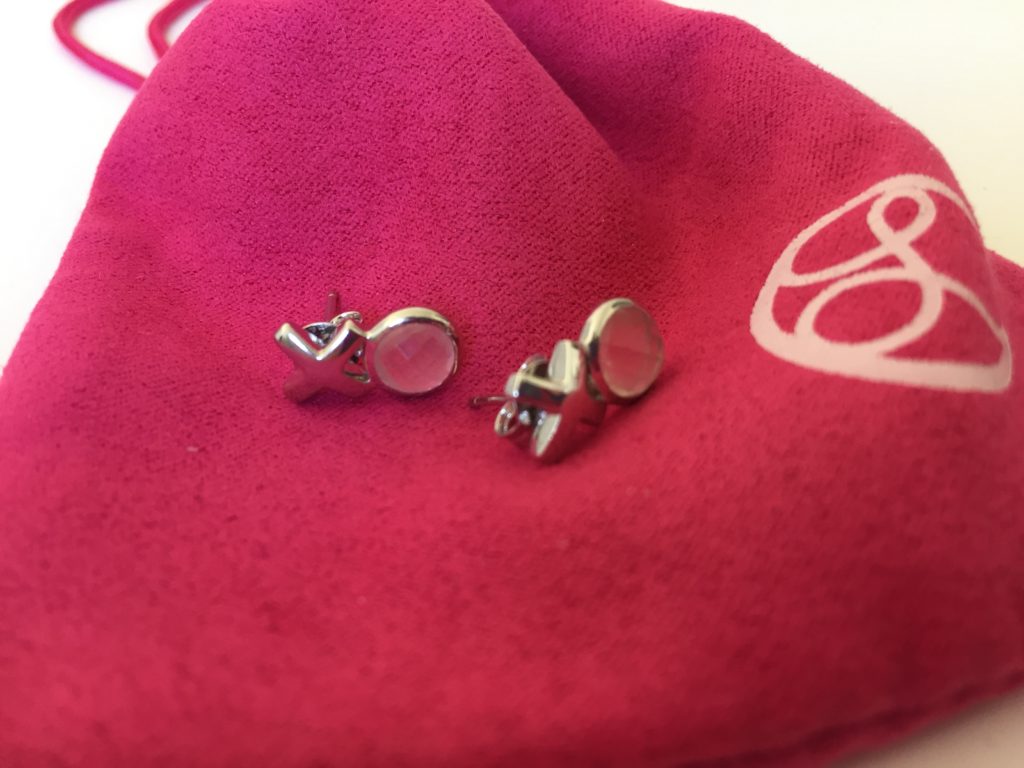 I sign all my cards "XO, Blair," so I instantly fell in love with these earrings. They'd be an adorable gift for anniversaries, Valentine's Day, birthdays, or any holiday, really. I love them in and of themselves, though, and think they're perfect for dressing up or down. I wore this pair on a relaxed weekend afternoon–they're so comfortable, but also sweet and pretty. They'll be so much fun for future date nights!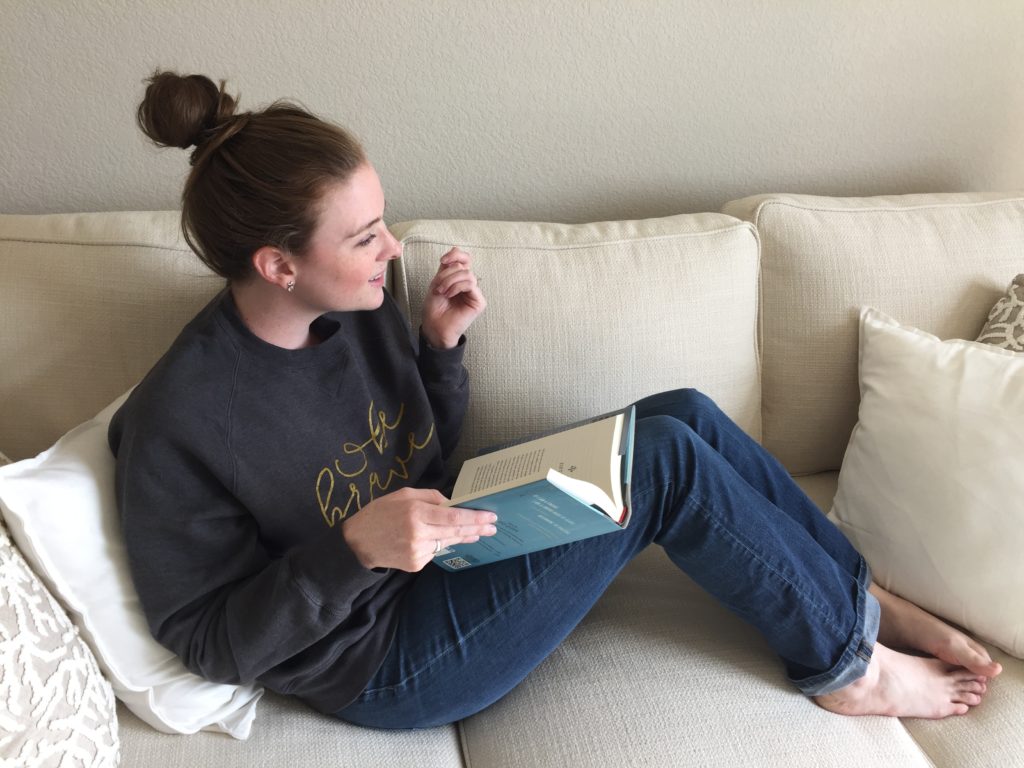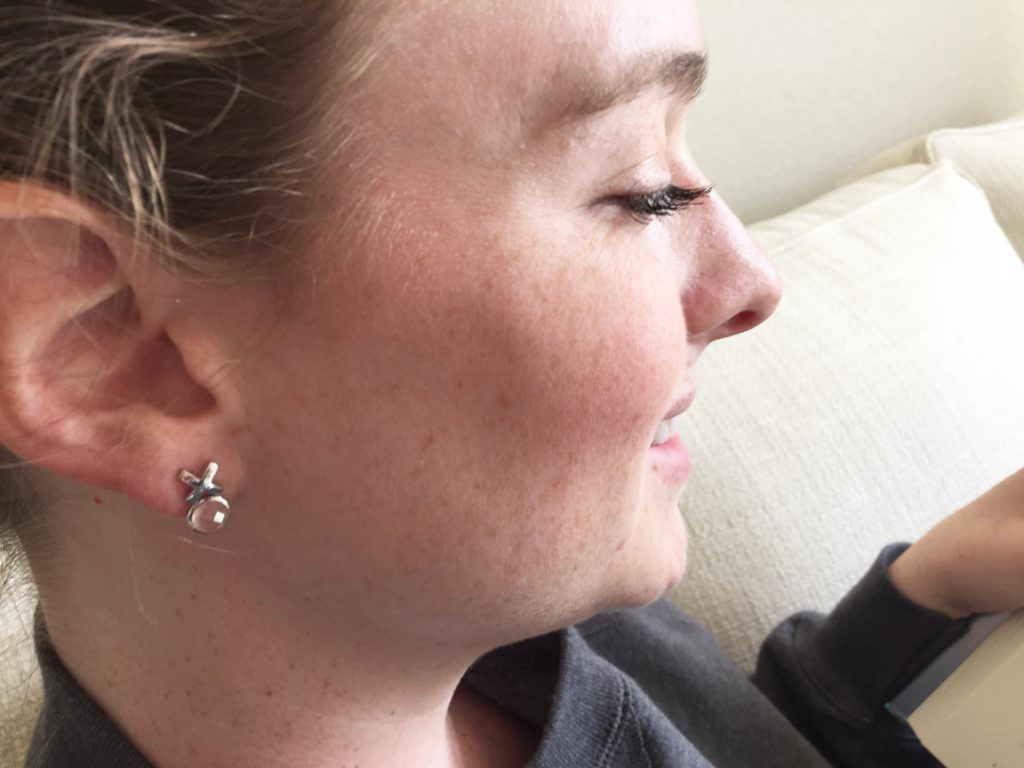 // Are you a stud-wearer like me or more of a dangly-wearer? Thank you for reading! 
You can find me online on Facebook, Instagram, Pinterest, and Twitter. If you'd like to be alerted whenever I publish a new post, you can follow me on Bloglovin' or subscribe via email. Check out my fun tees in my Etsy shop and listen to my weekly podcast about simplifying life, Simplify Everything! Are you a blogger too? Check out my Blogger Mentorship Program.