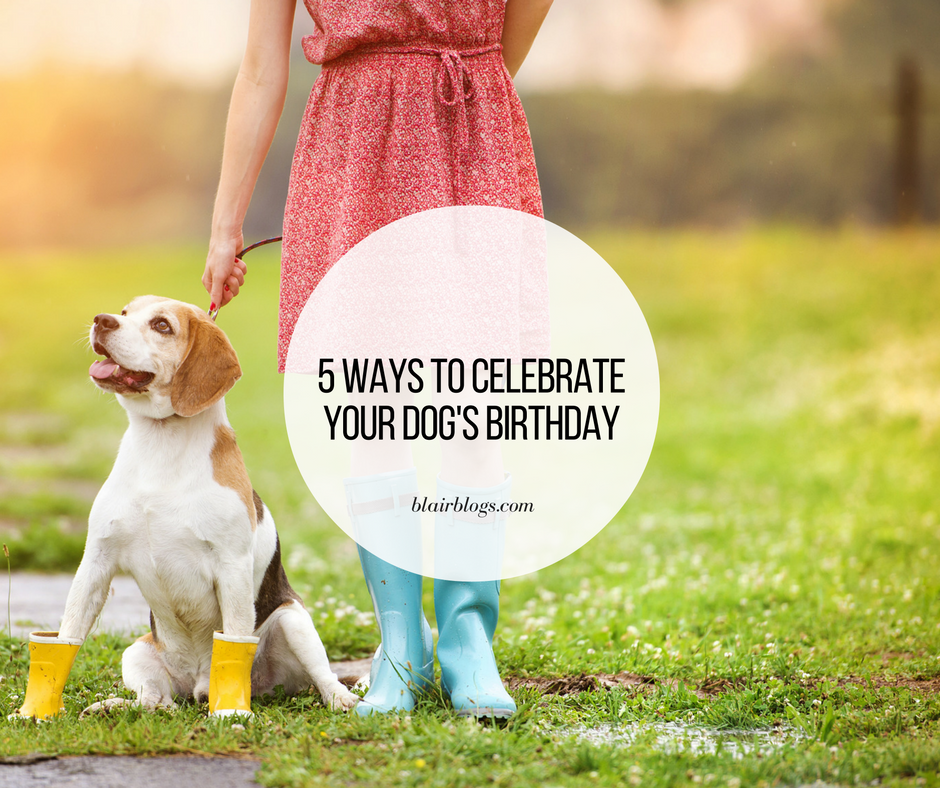 Today is Charley's third birthday. CUE THE WATERWORKS, my baby is growing up too fast. (If you're not a "dog person," this post likely won't be your cup of tea–fair warning.)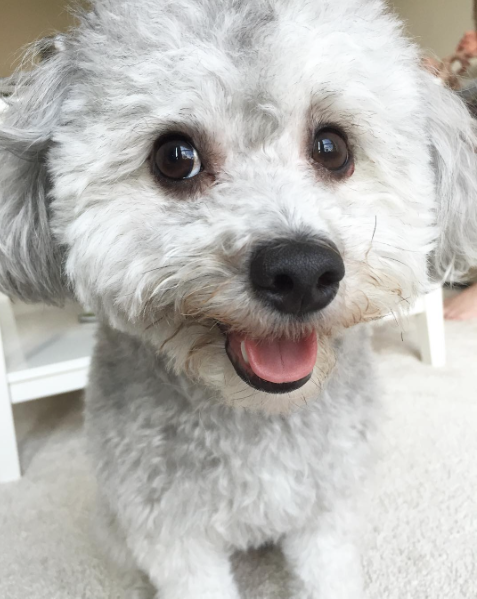 Oh my gosh, he's too cute, isn't he? To celebrate this very important life milestone, we're feeding him wet food for dinner (oh, the luxury) and giving him this hilariously adorable Hide-a-Squirrel dog toy (affiliate link) as a gift. If the weather cooperates, we'll spend the evening at the dog park as well. Anything for my little bear! 😉 Never having a pet as a child (except for a rogue chinchilla, but that's a story for another day), Charley was my first experience as a dog owner. He has far exceeded every expectation–I never, never knew that I could love a little nine pound ball of fur so much!
In honor of my little one's birthday today, I'm sharing 5 ways to celebrate your fur baby's big day! If you're a crazy dog mom, this post is for you!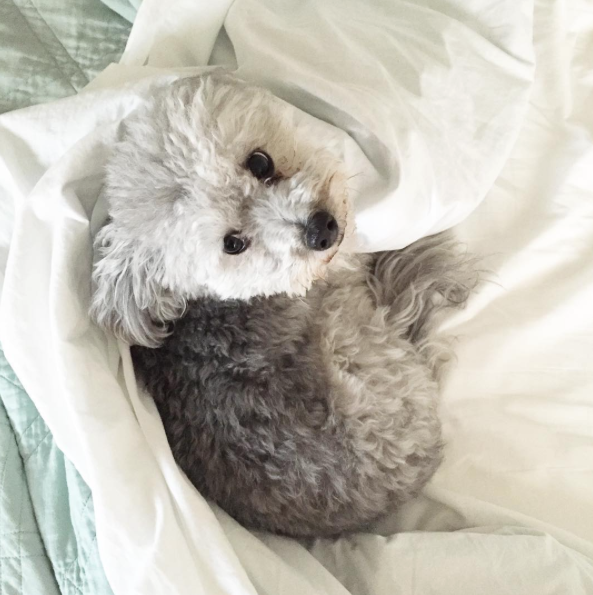 1 | Bake him a cake
There are lots of great dog-friendly cake recipes online. Here are some of the best I've seen:
2 | Go somewhere special
Take an extra long walk in a new neighborhood or head to your local dog park and let your pup explore! Charley is a big fan of the gorgeous new dog park that opened up in our town this summer. We spend many evenings getting to know our neighbors while he plays there…it's a special treat for all of us!
3 | Buy him a new toy
I love giving gifts, so this is my favorite way to celebrate any occasion. I've had my eye on Charley's gift for this birthday for about eight months. Normal? Nope. Here are some great doggie birthday gift ideas: (all affiliate links)
4 | Throw him a party
This idea is only for the most dedicated and impressive dog moms (and dads!) among us. Throwing a birthday party for your dog requires pre-planning, time, and money–but hey! You got to throw your best friend a birthday party, so it'll be worth it! 😉 Here are some great resources if you're interested in a puppy party:
…Maybe next year. 😉
5 | Take photos of him/with him
If you're like me, you've already had to upgrade your phone's memory to accommodate the tens of thousands of dog photos you take. (Wish I were exaggerating.) Clearly, your dog doesn't care whether you take photos of him or not, but I personally love looking back through the years and seeing Charley grow. He's gone from a wild, unruly, adorable puppy, to a sweet, cuddly, grown dog. I just love him! Here are some of my favorite Charley photos from the past year…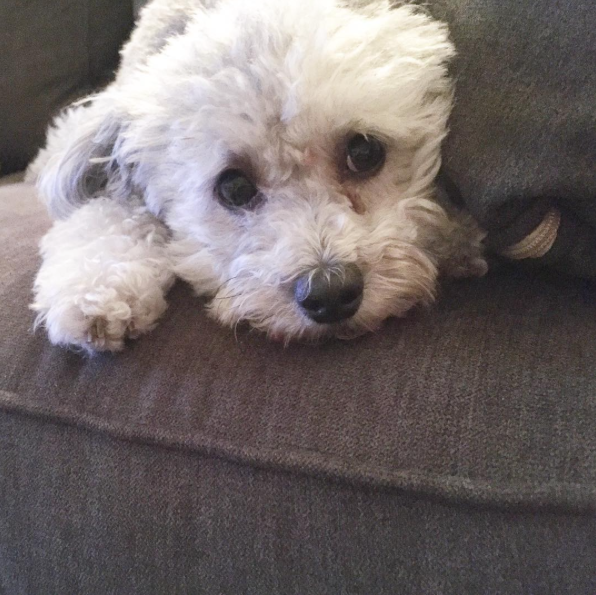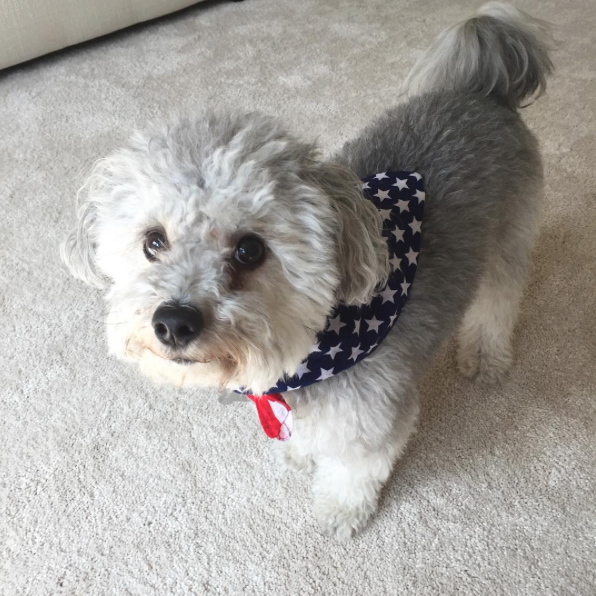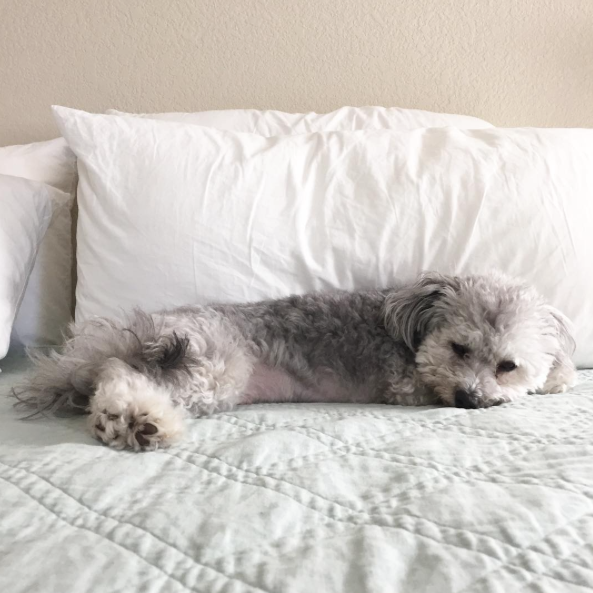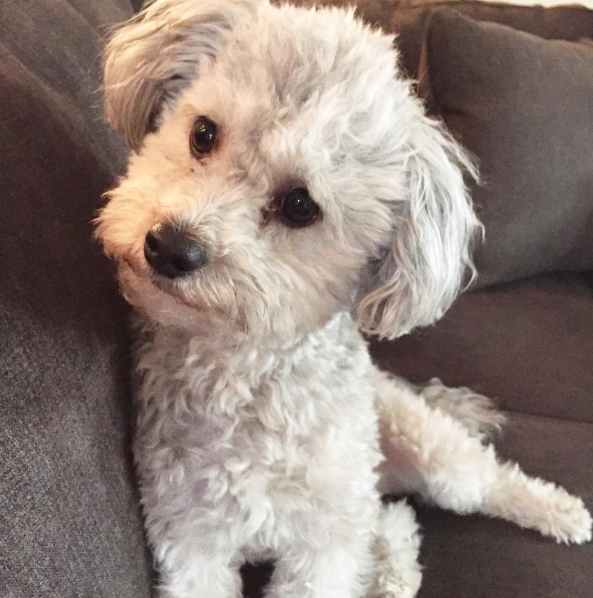 Happy 3rd birthday, Charley Bear! I love you!
// How do you celebrate your dog's birthday?
Thank you for reading! You can find me online on Facebook, Instagram, Pinterest, and Twitter. If you'd like to be alerted whenever I publish a new post, you can follow me on Bloglovin' or subscribe via email. Check out my fun tees in my Etsy shop and listen to my weekly podcast about simplifying life, Simplify Everything! Are you a blogger too? Check out my Blogger Mentorship Program.