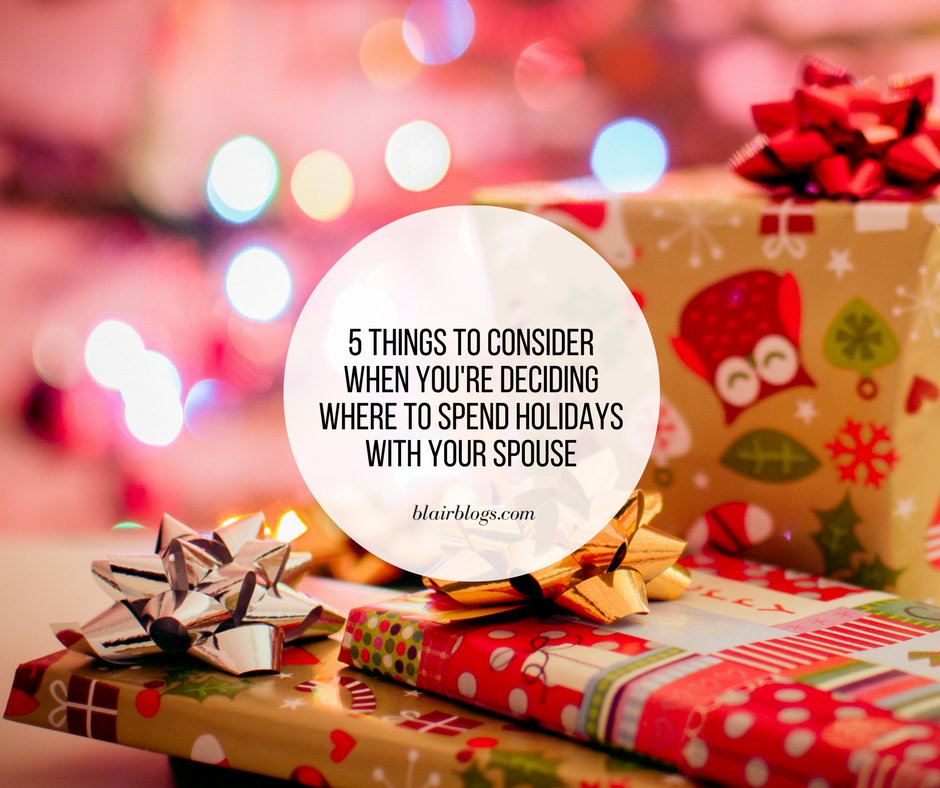 With the first day of September coming up this Thursday (what?), it's time to start thinking about holiday travel and solidifying plans, flights, and reservations. The longer you wait, the more stressful and expensive holiday travel gets! Take it from me, I've lived away from my nuclear family for over seven years now and have done my fair share of Thanksgiving and Christmas travel. I usually aim to have my travel plans for the fall and winter cemented by the beginning of October, mostly to save money, but also so that I can plan ahead stress-free.
As if cross-country holiday travel wasn't enough of a situation in and of itself, being married to someone who isn't from my hometown makes it that much more complicated. If you don't know, my nuclear family (and much of my extended family) live outside of Baltimore, Maryland on the East Coast, and my husband Riley's entire nuclear family lives within a couple of miles of our home in North Texas. Our two families are about 1,400 miles apart and it would take us 21 hours to drive from one place to the other!
When Riley and I were engaged, we discussed holiday travel at length. We both love the holiday season and the family time that comes with it, and we both have December birthdays, so there's a lot to look forward to at the end of the year for us! After several conversations, we decided that our loose plan would be to alternate family holidays each year: Thanksgiving with his family/Christmas with my family one year, Thanksgiving with my family/Christmas with his family the next. We agreed that Christmas takes priority over Thanksgiving (if there's ever a need to prioritize), and that we will have to evaluate each year individually. Both of our nuclear families are growing and changing, so it's unrealistic to think that a hard-and-fast rule will stick for our entire marriage together.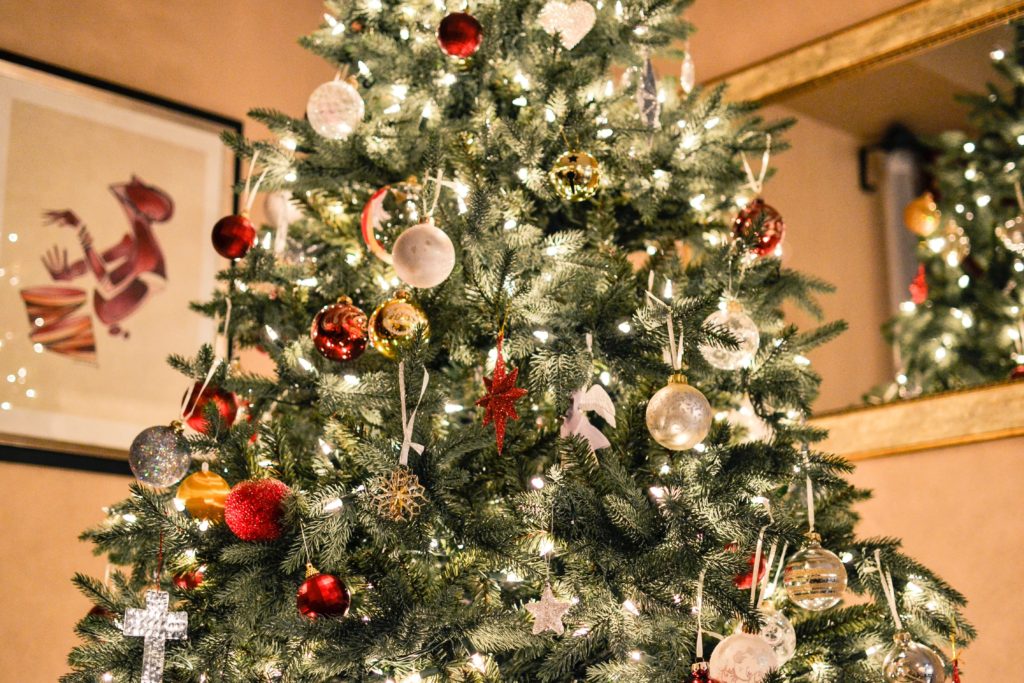 We've only been married for one holiday season so far, and last year we spent Thanksgiving with Riley's family here in Texas and Christmas with my family in Maryland. This year, then, is the year for us to travel to Maryland for Thanksgiving and stay in Texas for Christmas. However, for a variety of reasons, it makes more sense for us to stay in Texas for both holidays, so we're planning other quality time over the fall/winter with my family in lieu of celebrating Thanksgiving together. Like I said, flexibility is key for us when it comes to holiday travel as no two years are the same.
All of that to say (I'm the Queen of Long Intros), I know firsthand that there is a lot to consider when you're married and planning for the holidays. It requires conversations with your spouse, booking flights/rental cars/hotel rooms, taking off of work, communicating with both sides of the family, coordinating travel, and making plans for outings/events/parties. Here's a list of things to consider/remember when you're deciding where to spend holidays with your spouse:
(I highly recommend making the decision of where to spend the holidays with your spouse only. Too many emotionally-charged opinions are never a good thing, and it's important that you remember that it's ultimately your family of you and your spouse and your decision. As much as it's tempting to want to please everyone, that's impossible and will make this process more difficult and long-winded than necessary.)
1 | Look at what you can't change
Before making plans of any kind, it's important to be grounded in reality. What's unchangeable when it comes to the holidays? What's a fact, whether you like it or not? This can include a wide breadth of information–logistical considerations, weather, family traditions, budgetary constraints, available vacation time, etc. List this information out so that it's in the forefront of your mind, since you'll have to work within the parameters these facts create.
2 | Look at what you can change
Unlike the information listed above, there are always things that you do have the ability to change. (Knowing the difference between these two items will save you a lot of stress and future therapy ;)) Things like familial expectations (but not feelings/words/actions–those are out of your control), dates of travel, whether you'll travel by plane/car/train, etc. are important to consider as well. Again, flexibility is important!
3 | Think about establishing a loose annual rhythm
Although it's unrealistic to expect the same plans will work every year, it can be very helpful to establish an annual rhythm for the holidays. Perhaps you'll switch holidays each Thanksgiving and Christmas like my husband and I plan to do, or perhaps you'll spend every Thanksgiving with your side of the family and every Christmas with your spouse's. Maybe it makes sense to create a completely different rhythm altogether!
When you're brainstorming a rhythm, here are a few things to remember: you can change it if necessary, it's meant to help set personal and external expectations (not stress you out), and you will almost certainly have to sacrifice your ideal holiday situation for the betterment of your marriage…more on that below!
4 | Remember that sacrifice is necessary
Being married requires frequent and selfless sacrifice. The reality is that you can't have everything your way and you will have to give up your personal preferences on some occasions to honor your spouse's. For example, my ideal Christmas situation would be to wake up in my own house on Christmas morning, and then have brunch with my family and dinner with Riley's (or vice-versa, or combined). Unless my family decides to spend Christmas in Texas (which they plan on doing at some point), this is logistically impossible. And so, if I'm not across the country in Maryland, I don't get to see my family on Christmas.
Riley has to sacrifice, too. Last year, we spent Christmas with my family in Maryland and he had to give up seeing his family so that I could see mine. Even though we had a lovely time celebrating in Maryland, I know he would've loved to hug his mom and sisters and spend time with them on the 25th.
It's a push/pull. If you fight it, your marriage will suffer, the holidays will become very un-fun, and your joy will be sucked away. If you choose to joyfully sacrifice some of your preferences, and your spouse chooses to joyfully sacrifice some of his, you both will be better off for it. When this is emotionally difficult, remember that there are always more Thanksgivings and Christmases (or whatever you choose to celebrate) to come!
5 | Reframe your thinking: you're not missing out, you're partaking in
If you mentally frame married holidays negatively, and think that you're missing out because you're not with your nuclear family, you will be miserable. Reframe your thinking: you're not missing out on your family's celebration, you're partaking in your spouse's, who are now a part of your family, too. How neat! You get to be a part of his family, learn his traditions, and bring some of your own family's to the mix. What a special thing it is to join two lives!
With social media especially, FOMO (fear of missing out) has become a very real problem. It's easy to look at photos and fantasize about the reality behind them, but made-up stories tied to pixels can't stand up to real life. Laugh with the people you're with. Share stories, traditions, photos. Cook together. Pray together. Eat together. Partake in life where you are instead of fantasizing about where you're not. Your mind, heart, and marriage will be wholly healthier.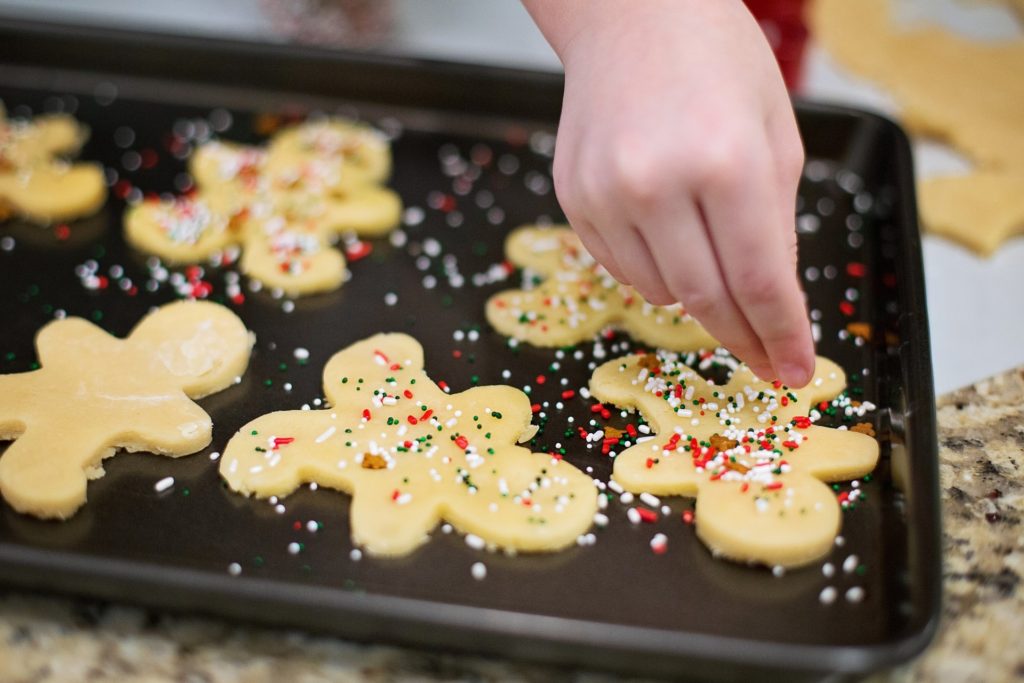 The bottom line is that there's no easy formula for figuring out married holidays. It's a delicate dance, a sticky navigation of traditions and expectations and feelings. But there is such richness surrounding married holidays, too. Celebrating special moments with the person you love most is important and special. When you remember that you have your own family now, kids or not, you'll be more likely to make decisions out of a place of peace rather than one of fear.
// How do you and your spouse handle the holidays? Where do you go and how did you come to that decision?
Thank you for reading! You can find me online on Facebook, Instagram, Pinterest, and Twitter. If you'd like to be alerted whenever I publish a new post, you can follow me on Bloglovin' or subscribe via email. Check out my fun tees in my Etsy shop and listen to my weekly podcast about simplifying life, Simplify Everything! Are you a blogger too? Check out my Blogger Mentorship Program.