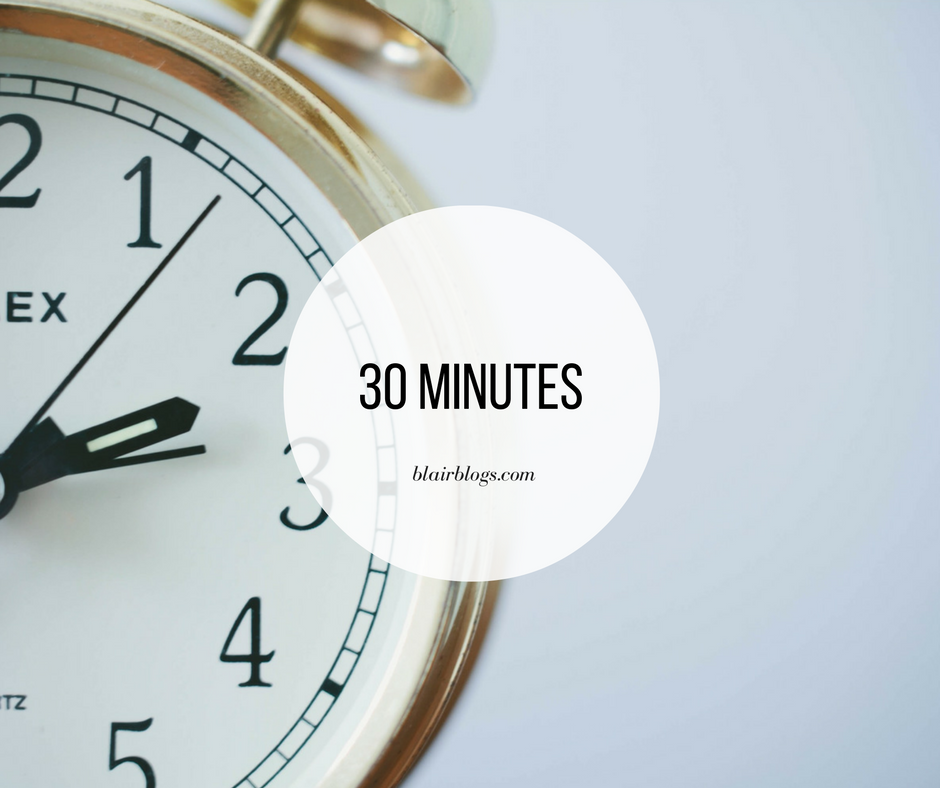 In four and a half years of blogging, I have never written a post like this. It's 8:29pm on Monday night, and I still haven't written tomorrow's (today's) post. I've been working on other projects all day–finalizing my Etsy fall line, communicating with mentees, prepping our home for our friends who are visiting this weekend. When I'm in this predicament (i.e. when it's late and I haven't written the next day's post yet), which is about once a week, I usually spend the entire evening on the computer writing, editing, and finalizing a post. Not tonight! I'm giving myself 30 minutes to write something, and then I'm going to spend time with Riley. If you like structured posts, I can't promise you'll get that today. I can't promise anything, really, because for the first time ever I'm writing without a plan of any kind.
It's already 8:33pm, so I better jump in and start talking. Here's a really random sampling of what's on my mind:
I have fallen in love with essential oils. I can't wait to share all my thoughts with y'all in a blog post soon, but my life is forever changed. I use them constantly, for everything–diffusing, cleaning, laundry, etc. Obsessed.
I stopped using my paper planner (which was a Simplified Planner) several months ago and haven't picked it up since. Shocking, right? I wanted to be a planner person so badly, but it just didn't work for me. It stopped suiting my needs, so I developed another system that does, which included the very tedious process of designing my own planner and having it printed and bound. I'll have to share that soon! (This is turning into a list of post ideas.)
I am not usually a fall person at all, but this year, I can't wait for fall. Neither my husband nor my fall-loving friends know what's gotten into me! I'm usually trying to wear flip-flops and pretending it's summer until the last possible day, but this year I've been making our home cozy, lighting fall candles, and drinking hot beverages in anticipation of the colder weather. I'm also decidedly not a pumpkin person, but I've been craving a pumpkin spice latte. Truly, I don't know what's wrong with me.
I'm eating Blue Bell Cookies 'N Cream ice cream right now, and there's a giant, fully-intact Oreo in the middle of the pint, so clearly I'm eating my way through said pint so that I can get to it. Winter hibernation diet starts now. (Update: it was worth it for the whole Oreo.)
My office is the only room in the house that's a hot mess 90% of the time. I've heard that a messy office is the sign of a creative mind, and if that's true, I'm the most creative person I know. There are piles of papers and junk and no real organizational system at all (which is the main problem). New September goal: get some shelves and get my office together. I spend too much time in this room for this mess!
Like I mentioned earlier, we have friends coming to stay with us this weekend. I can't wait to see them, and I absolutely love prepping my house for guests. I love it. I love washing the sheets and towels, cleaning the guest room, setting everything out, and making our home welcoming. Something about nesting and anticipation combined speaks to me, I guess.
It's 8:48pm. Gotta wrap this up so I can create a graphic and schedule this post. A few more thoughts…
I used to be a TV junkie, but I have barely watched any TV this entire summer. I don't know if it's the weather or what, but I only watch just a few hours spread out over the course of the week, whereas I used to love to unwind in front of the television nightly. I've been trying to convince Riley to get rid of cable altogether, but he's not into the idea of missing football season. I respect that, so for now, it stays. (Hoping to ditch it in the new year, though.)
I've been really into making videos for my blog lately. It's a fun way for me to mix up my content and filming and editing videos is a wholly different process than writing a post, which is a nice change of pace. (In fact, tomorrow's post will be an updated Making a House a Home Vlog…) I've been thinking about filming a week in the life vlog (or even day in the life), but my life is pretty mundane, so that likely wouldn't be very interesting.
ANYWAY, it's now 8:57pm and I've successfully written something. A powerhouse blog post this is not, but it's a sampling of my current thoughts. So we've got that going for us. I would love to hear what you'd write about if you had 30 minutes to spill. Fill me in! 🙂
…and finished! at 8:59pm. Personal record. Oh my gosh, I just realized that this will be posted on the 30th. It was meant to be.
// If you're a blogger, I tag you to write a post start-to-finish in 30 minutes or less! GO!
Thank you for reading! You can find me online on Facebook, Instagram, Pinterest, and Twitter. If you'd like to be alerted whenever I publish a new post, you can follow me on Bloglovin' or subscribe via email. Check out my fun tees in my Etsy shop and listen to my weekly podcast about simplifying life, Simplify Everything! Are you a blogger too? Check out my Blogger Mentorship Program.