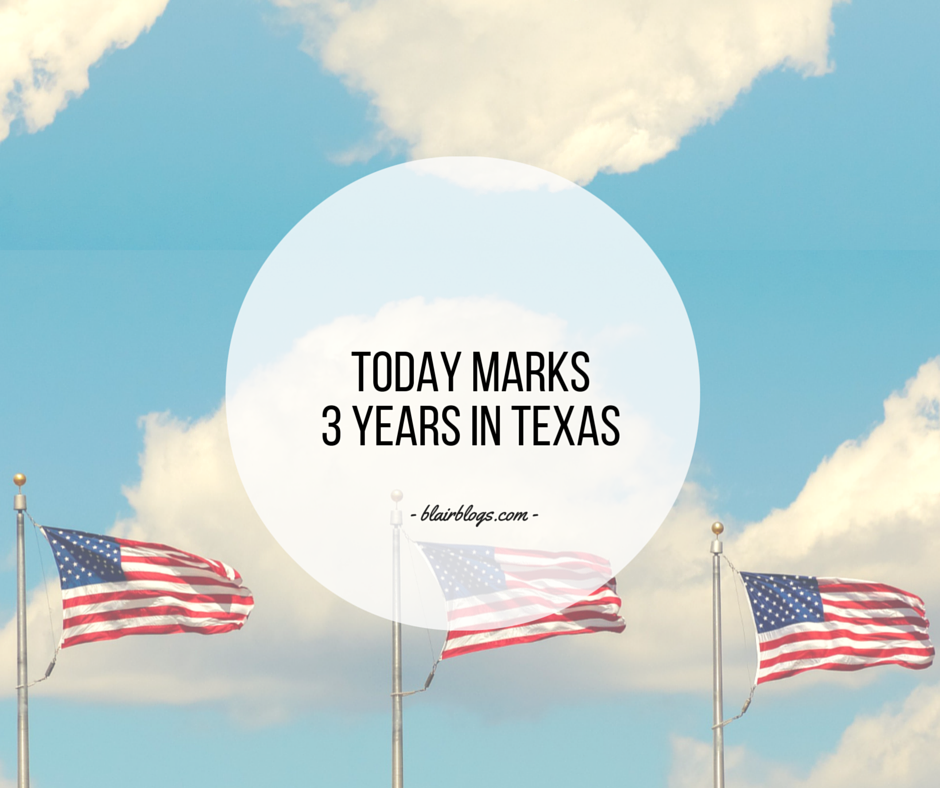 In 2013, I moved to Texas on the fourth of July in the late afternoon, just a couple of hours before the fireworks began to light up the sky. My mom and I had finally completed our cross-country 25+ hour road trip in my stuffed Honda Civic. I had graduated from college about a month before, flown down to Austin to interview and find an apartment, accepted a job shortly thereafter, and then, I was there.
In the heart of Texas, my own heart bursting.
If I could choose a day to go back in time and give myself a big hug and an "It's all going to be beautiful, just wait and see," this day three years ago would be near the top of the list. I was so overjoyed to be on my own, and the unknown was eerily comforting to me at the time–the endless possibilities brought me strength–but I had no, no, no idea where my life was going.
I felt like I was walking into a surprise party that would last for the rest of my life.
Now, a dog, a breakup, a layoff, three jobs, falling in love, moving four times, engagement, marriage, and a new house later–I can affirm that indeed I was walking into a vast world of surprises. And I'm not the kind of person who "loves surprises," but this life I'm living is grace embodied. I wouldn't change it, I wouldn't rewrite it, I wouldn't wish any of it away. All the great-big-good, and all the heavy-hard-bad, it's all such grace.
Texas has been so good to me. It's the place where I've come fully alive. The wide open spaces and landscape give life and breath to my soul and the warm sunshine brings me peace and joy.
The people are good, good people. Kind and warm, friendly and accepting, sweet and hospitable. I've never known such lovely people as the Texans I've come to love here.
The fourth of July was a perfect day to move here because this state carries a banner of freedom for me. So much of my past junk and heaviness has been dropped and done away with since "TX" has been included in my address. The relaxed pace of life, the "live and let live" mentality, the gentle, family-oriented way of living, it works for me. This place suits me.
Thank you, Jesus, for bringing me to this blessed place. Thank you, Texas (and the Texans that inhabit it) for your wide-open arms and love and generosity. Here's to 3 years of adventures…and the many more that lie ahead.
Thank you for reading! You can find me online on Facebook, Instagram, Pinterest, and Twitter. If you'd like to be alerted whenever I publish a new post, you can follow me on Bloglovin' or subscribe via email. Check out my fun tees in my Etsy shop and listen to my weekly podcast about simplifying life, Simplify Everything!