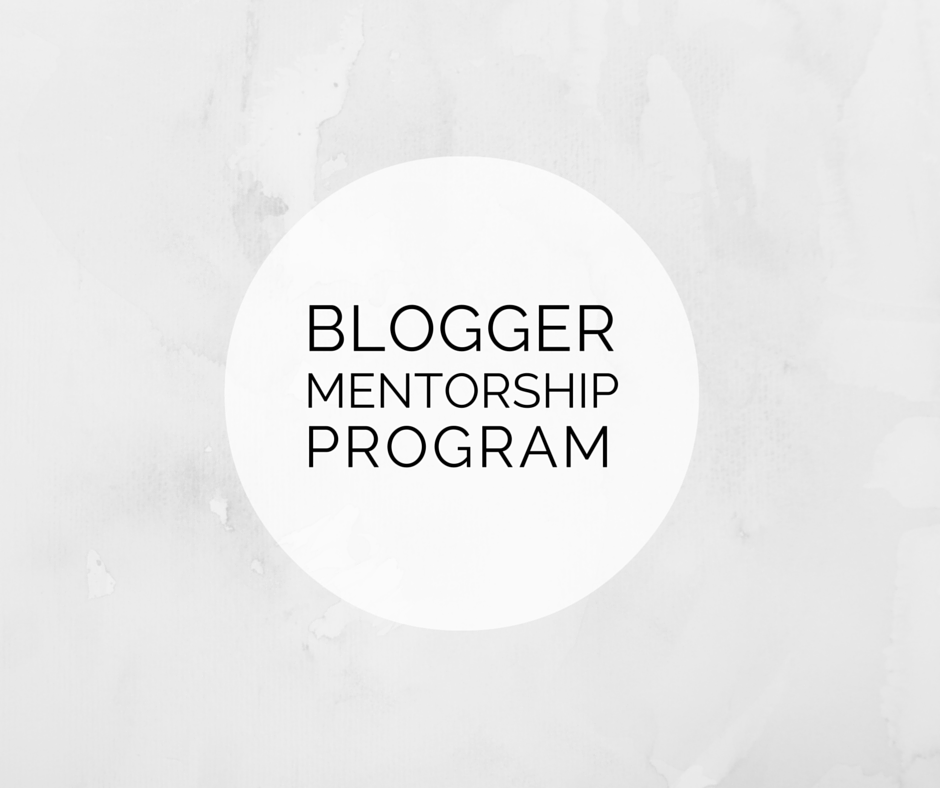 I'm so excited to announce my new Blogger Mentorship Program! This program is an affordable way to accomplish your blogging goals and learn in a personalized, heartfelt way.
If you're a new blogger, if you're a stuck blogger, or if you're a longtime blogger trying to monetize your content–I can help. I will encourage your heart and cheer you on every step of the way as we work towards your goals together! This is a mentorship program with heart. 
For more detailed information, read on. (This information will always be available under the "Blogger Mentorship Program" tab on my navigation bar.)
---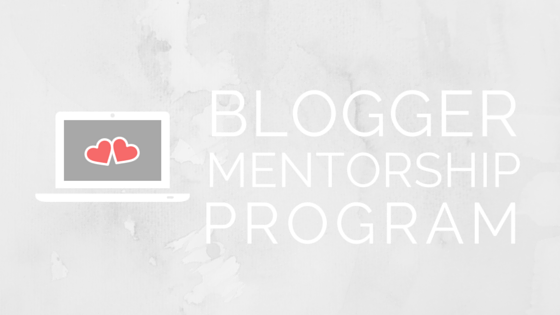 Are you a blogger? Stuck? Overwhelmed? Confused? Unsure how to make money?
When I started blogging in 2012, I had no idea what I was doing. I spent hundreds and hundreds of hours online teaching myself how to create a well-designed blog with compelling content.
Fast forward to present day. Now, I run this blog, produce a podcast, and sell on Etsy full-time. My blog today is 100% self-built; I have never hired a designer, editor, or assistant of any kind. I have complete freedom in my schedule, I get to do what I love, and I'm making lots of money. It's a dream come true.
I want to help you reach your blogging goals, whatever they are.
I will help you craft compelling content and teach you how to create posts that will go viral.
I will help you streamline and beautify your site design.
I will help you market your blog to potential clients and blogger networks if your goal is to make money. I've gone from making pennies each month to making thousands–with dedicated, hard work, you can too.
I will help you understand affiliate programs and apply to those that are suitable for you.
I will help you find your voice in writing; your tonality will attract readers beyond what you can imagine.
I will help you make your social media work for you to help further your platform.
I will never push you in a direction you don't want to go. I will listen to your heart, ideas, and goals, and we'll work together to create attainable steps to reach your personal blogging goals.
I will give you the confidence and information you need to reach your blogging goals.
My 3 Month Blogger Mentorship Includes:
Comprehensive "You Are Here" form to help me understand where you are and where you'd like to go with your blog
2 Skype sessions; one at the beginning of our time to discuss your goals, and one at the end of our time to celebrate your progress and discuss your next steps (each session will last 1 hour)
Unlimited emails back-and-forth to brainstorm, define goals, discuss progress, troubleshoot, and mark achievement
Proofreading, editing, and suggestions for up to 3 of your blog posts during the 3 month period
Complete access to my blogging experience, know-how, insight, and information
Box of creative blogging goodies mailed to you within the first few weeks to kick off our time together
If you wish, your blog featured on mine at the end of our three months, including an interview with you and a link to your blog
Heartfelt encouragement and wisdom throughout the process
Ad space on my sidebar for 30 days (150 x 150px)
A new friend! I will work to cultivate a personal relationship and friendship with you so that we can work together under the premise of trust and communication. I don't just want to help you check boxes; I want to get to know you!
3 Month Blogger Mentorship Program is $149 for a limited time!
(Price will jump to $249 on September 1, 2016 | All payments made through PayPal)
That's less than $50/month for a comprehensive blogger mentorship program that will change the way you blog! I don't believe you need to spend thousands on expensive site design or corporate mentorship programs–I can help you learn how to build and run your site yourself and give you the confidence to achieve your goals. It's a complete myth that you need 100K Instagram followers and a personal photographer to be a successful blogger. I can help you where you are right now!
If you're ready to get started, email me today. I can answer any upfront questions you may have and we can get started on making your blogging dreams come true!