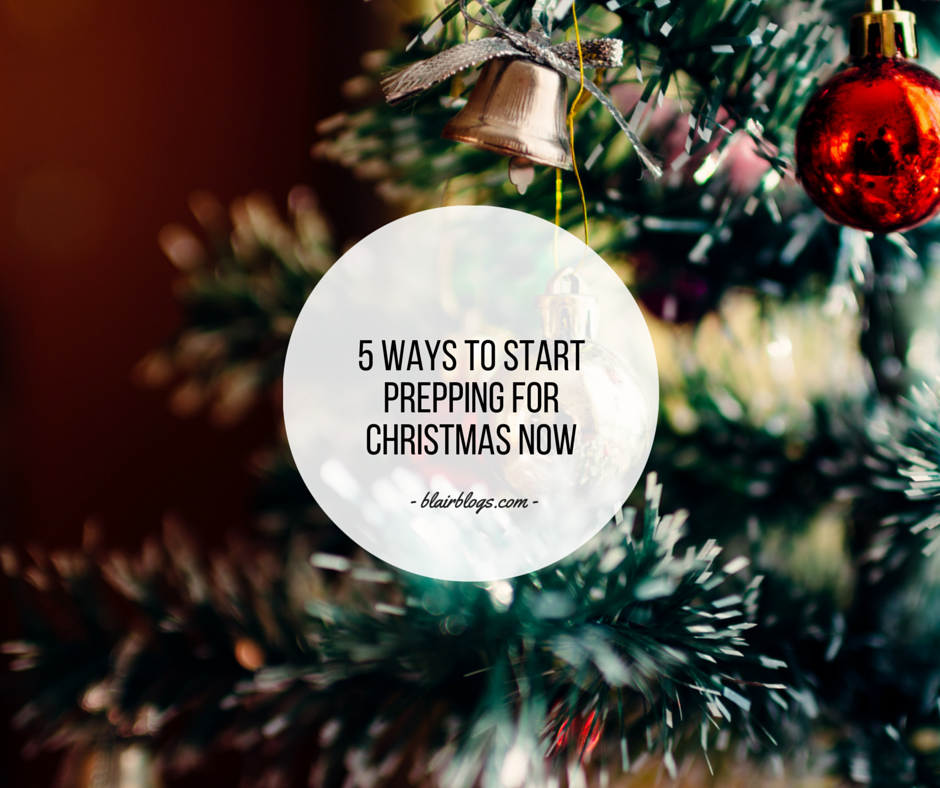 Merry Christmas in July! With the hot summer temperatures, it's hard to imagine cozying up by the fire, sipping hot chocolate, singing Christmas carols, and admiring our trees in just five months, isn't it? However hard to imagine, the reality is that once summer ends, fall flies by and the holiday season will be upon us. Whereas I thoroughly enjoy the warmth of the spring, summer, and fall, my husband would love it to be Christmastime all year long. He is obsessed with the holiday season!
Today I'm sharing five ways to start prepping for Christmas now. If you start to prepare now, you'll have more time, energy, and money later.
1 | Start saving money now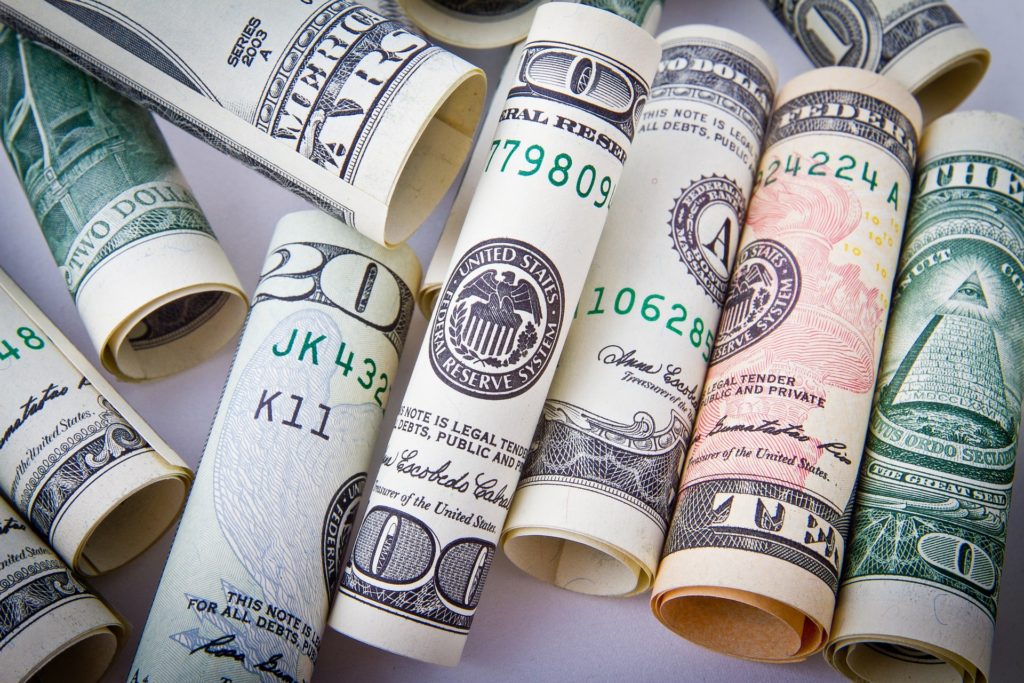 Holiday meals, parties, travel, gifts, décor–all this can add up. Set up a holiday savings account now and start putting away money each month so that you'll have some savings before the expenses of the holiday season start compounding.
Another idea is to purchase gifts cards when you come across them, set them aside, and then use them to purchase gifts for your loved ones later this year.
2 | Make travel plans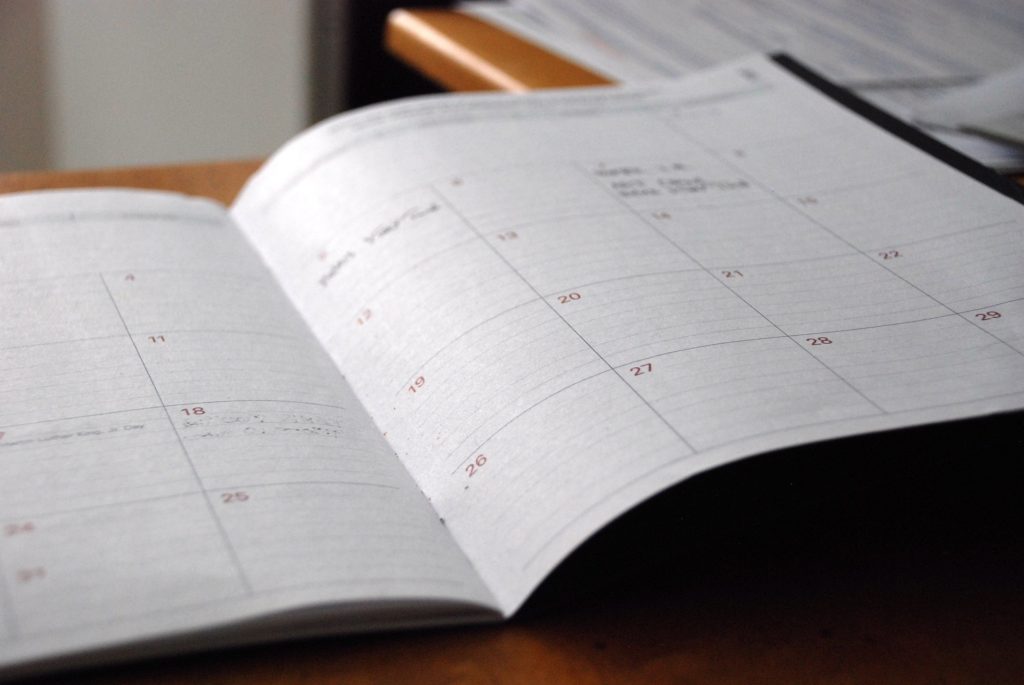 Holiday travel is the best and the worst–it means time with family you may not get to see very often, but it also means traveling when roads are congested and airports are the most crowded and expensive. The sooner you can make travel plans, the better. Take a look at your calendar now and decide what your desired travel dates are. Then, if you're planning to travel by plane, check to see what your flights will cost and whether it's a good idea to book now or if it's better to wait for a price drop (my blogger friend Emily just published this great post about booking the best flight to help with this!).
Additionally, if you work somewhere where it makes sense, talk to your boss about your holiday travel soon so that you're able to take off when you need to later in the year.
Another idea is to plan a "staycation" for the holiday season. Where we live, there are many gorgeous hotels that go all out for Christmastime; they are so, so beautiful and very enjoyable to visit. We've talked about staying in one of them for a weekend in December to get an extra dose of Christmas spirit that's close to home. If a similar staycation peaks your interest, consider booking your room now to lock in lower rates. (An out-of-town vacation is an option too, though it'll be more pricey!)
3 | Start buying décor now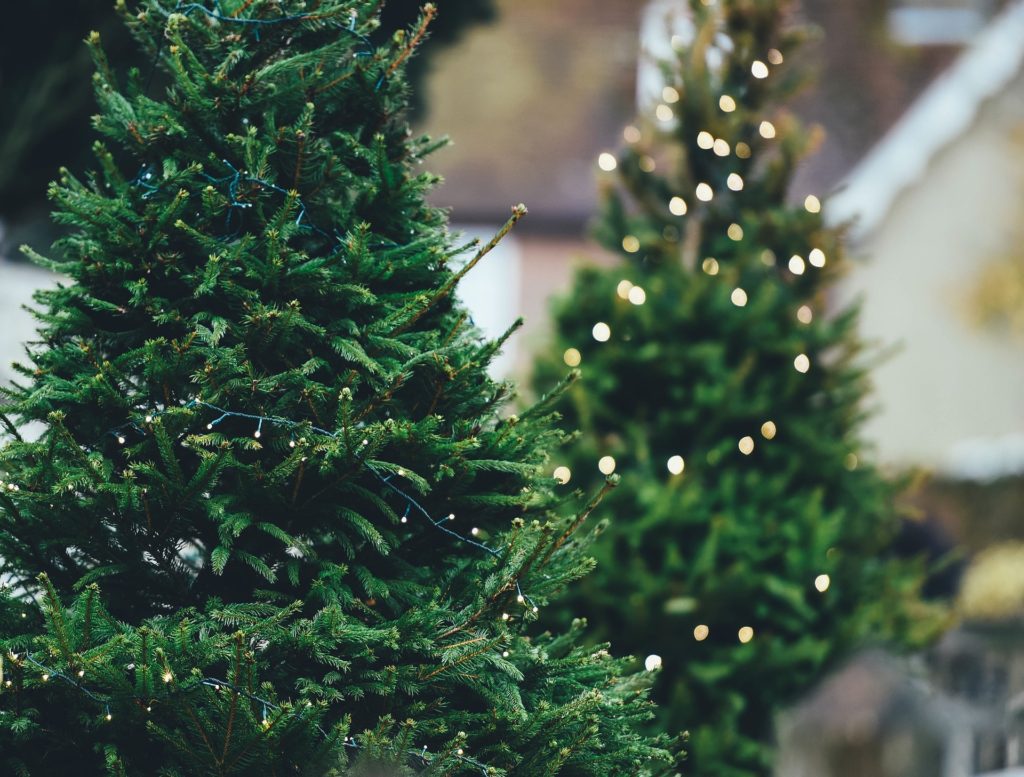 Clearly, Christmas decorations are not available in stores in late July. However, end-of-summer sales usually have string lights, lanterns and other items that were marketed as patio/outdoor décor but would be great for the holiday season! Take advantage of these sales; when you come across an item you were hoping to snag for your house this holiday season, buy it and store it until December.
Furthermore, many online retailers have Christmas décor in stock now that's on super clearance, leftover from last year's holiday season. I've seen some great items market way down, up to 75 percent off! Check out you favorite online retailers and see what you can find.
4 | Start buying gifts now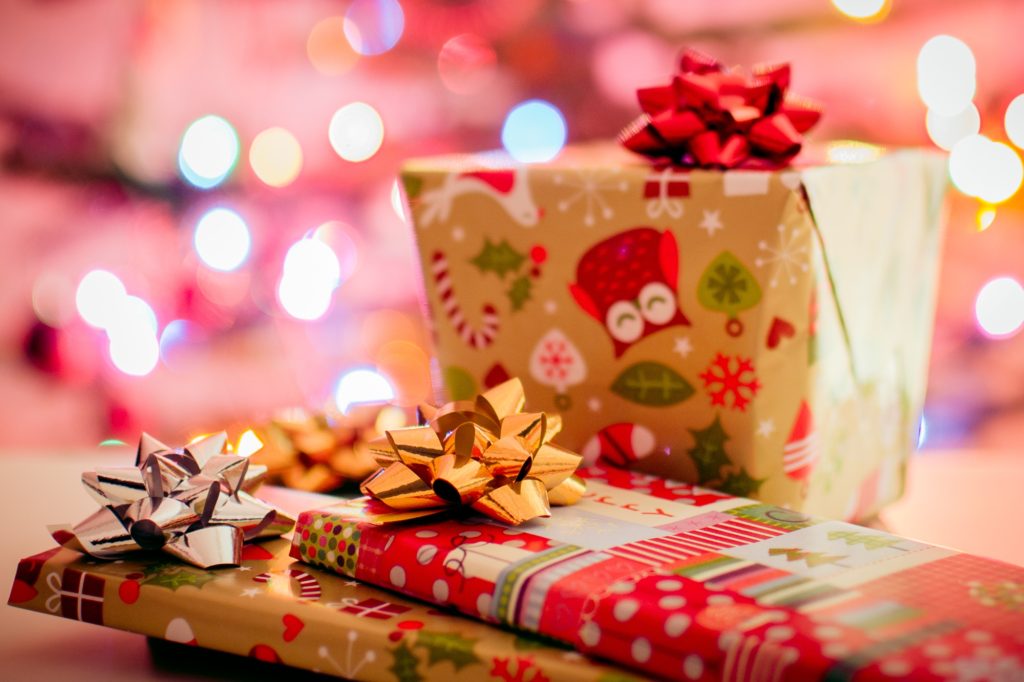 I know many people who swear by purchasing Christmas gifts all year round, but this has never worked for me. Instead, my goal each year is to have all of my holiday shopping completed by Thanksgiving so that I can relax and enjoy the last month of the year stress-free.
To start buying gifts now, keep an eye out for online sales and coupon codes. Peruse Etsy for unique gifts (like my screenprinted-by-hand tees!). Browse your favorite brick and mortar stores. Basically, just start thinking about gift shopping as you're going about normal life and purchase gifts when you find the right items.
My favorite way to organize shopping? I like to keep a list of everyone I'm buying for on my phone with an intended budget by each name. Then, I can reference that list as I shop (I use Wunderlist for this)!
5| Brainstorm holiday party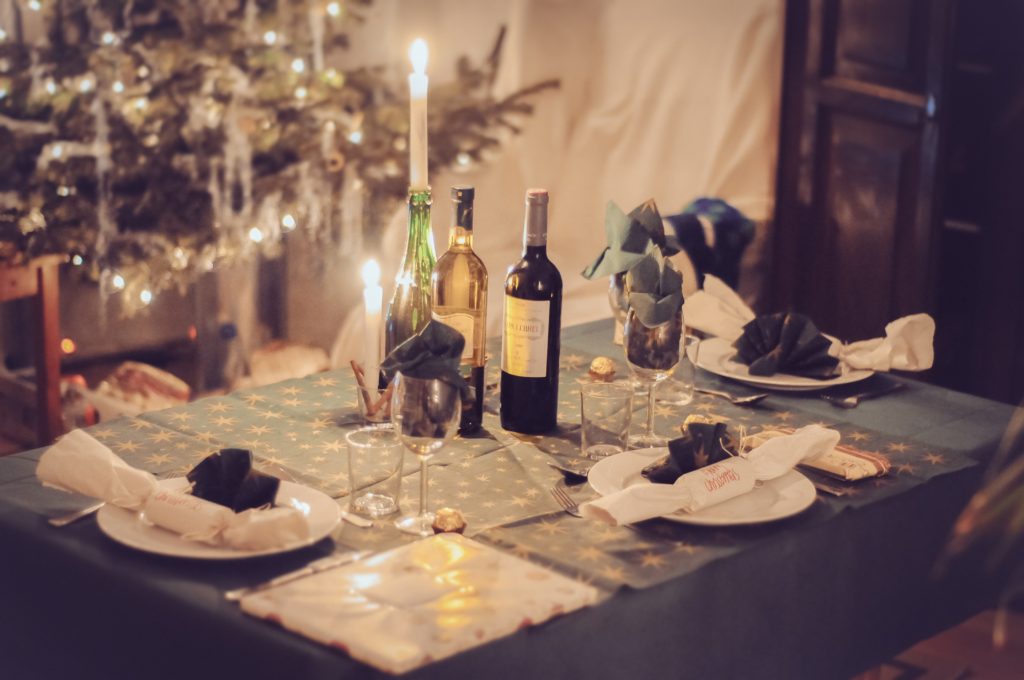 My husband and I moved out of our tiny apartment and into a more spacious house in March, and we really look forward to hosting friends and family for a party this fall or winter. Though I'm a planner through and through, even I don't recommend going overboard on planning this far ahead of time.
That said, I think it's wise to pick a date (or a couple of possible dates) now for your holiday party and begin to brainstorm ideas. Pinterest is a fabulous tool for party brainstorming! We all know how busy the holiday season becomes, so picking a date now will allow you to send out invites early, making it more likely that your friends and family will be able to attend.
There are five ways to start preparing for Christmas now, in the heat of the summer. I am in no way wishing the warm weather away, though I must admit that I'm thrilled to use our fireplace for the first time! 😉
// How do you prepare for the holidays ahead of time?
Thank you for reading! You can find me online on Facebook, Instagram, Pinterest, and Twitter. If you'd like to be alerted whenever I publish a new post, you can follow me on Bloglovin' or subscribe via email. Check out my fun tees in my Etsy shop and listen to my weekly podcast about simplifying life, Simplify Everything! Are you a blogger too? Check out my Blogger Mentorship Program.