This is a sponsored post written by me on behalf of Brita and Clorox. All opinions are 100% mine.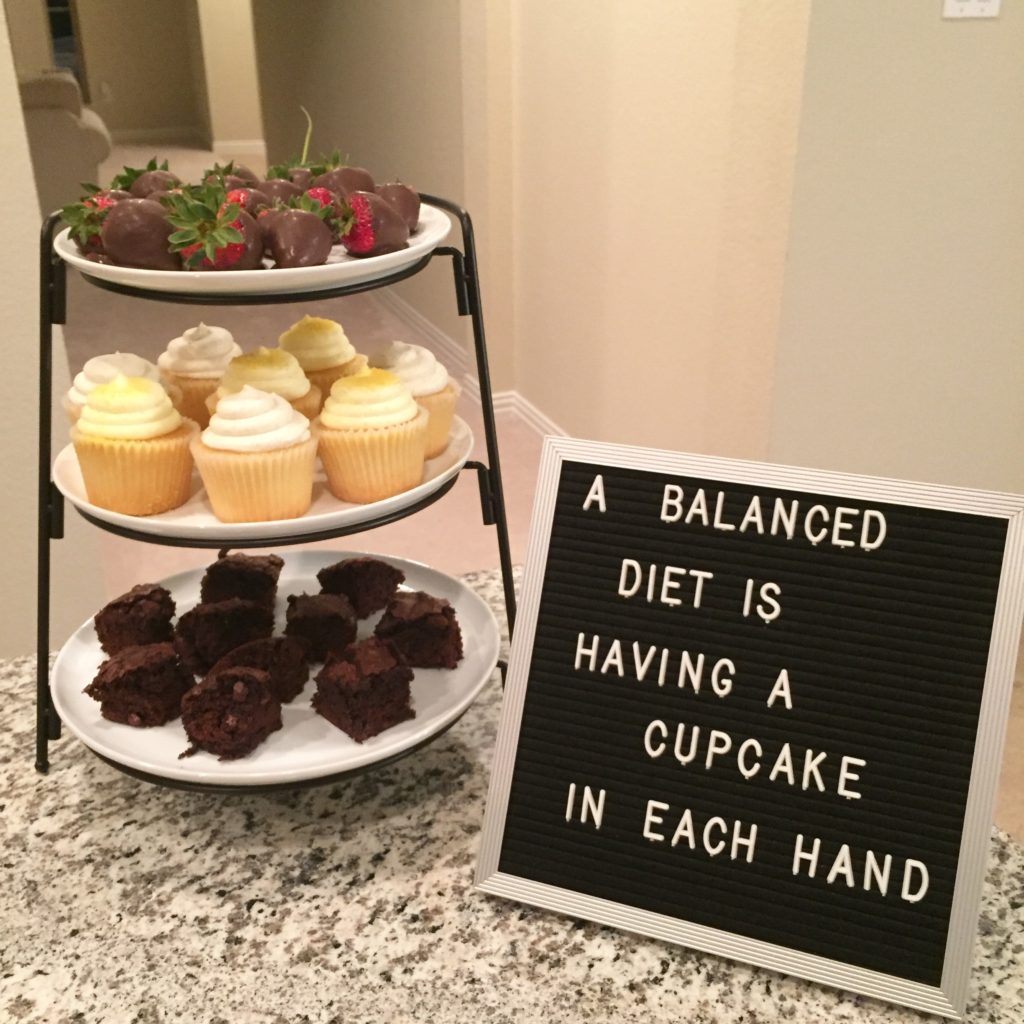 Back when I lived in Austin, I had three best friends from church. The four of us ended up spending lots of time together, but after we first became a foursome, we struggled to find time to spend together during the week. Work ate up most of our days, we all had various meetings and engagements in the evenings, and the weekends were hard to coordinate. We decided to implement a weekly girl's night at my apartment where we drank tea and ate dessert together. We got together every Thursday night religiously, and those "home gatherings" (as we called them) are some of my favorite memories; in fact, they're the thing I miss most about living in Austin.
Because we've gotten settled into our new house and have started to put down roots in our new community, I decided to host a girl's dessert night here. I invited my sisters-in-law, whom I love very much, and a close family friend of theirs that I've gotten to know since we've moved. One of my sisters-in-law, Emily, has three children, as does Megan, our family friend, and my other sister-in-law, Cabie, works part-time and spends the rest of her time auditioning, rehearsing, and filming (she's an actress!). Getting together is tough!
Girls' dessert night is always a hit and its late hour makes it easier to coordinate. Before the girls came over around 8:30pm, I straightened up my house, shoved a laundry basket or two of junk in my bedroom closet (my best we're-still-not-unpacked-and-company-is-coming-over "hack"), and lit a bunch of candles. Then, I wiped down my kitchen table and countertops with Clorox Anywhere Hard Surface Daily Sanitizing Spray. I love this stuff because I can use it safely on granite, appliances, etc. It makes cleaning fast!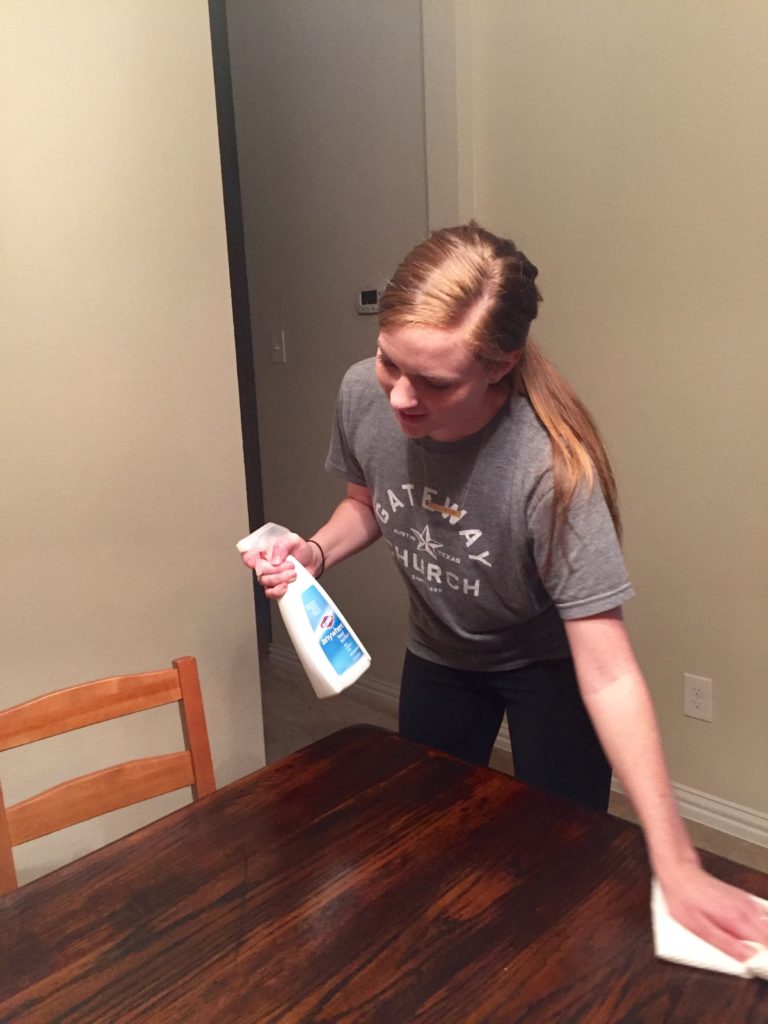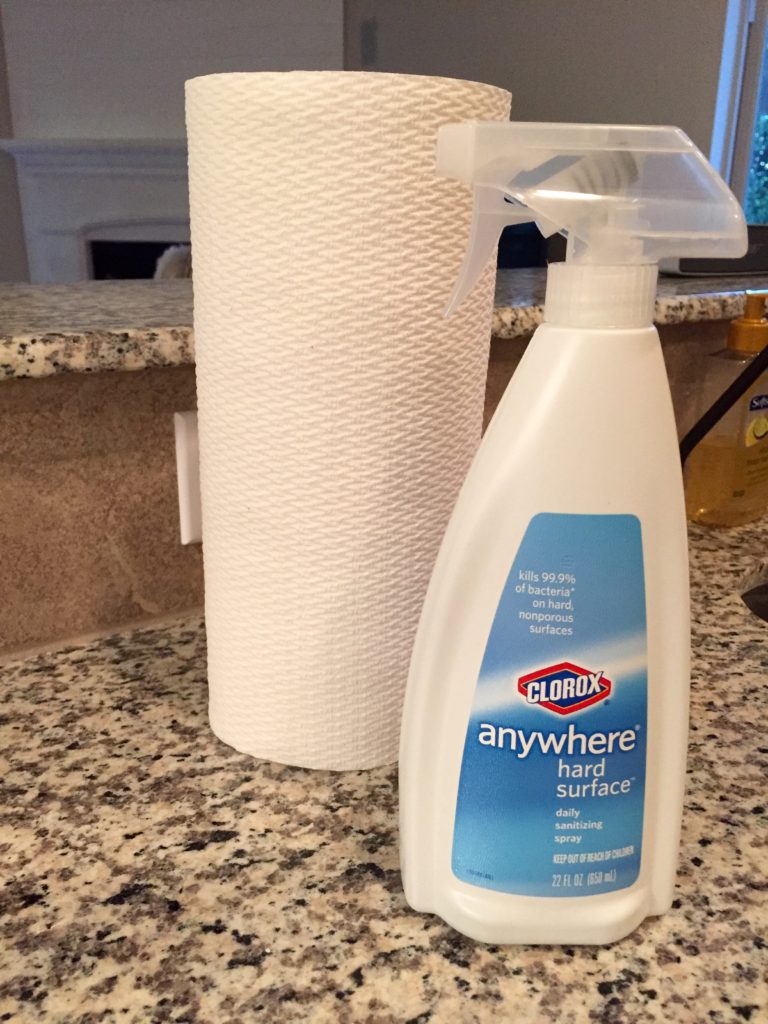 Cabie came over early to hang out and help me set up. She dipped the strawberries like a pro! I love, love, love chocolate-covered strawberries. They're such a crowd favorite and they're so easy despite how fancy they look. While she did that, I put a pan of triple fudge brownies in the oven and unboxed the lemon and vanilla cupcakes that I bought from the bakery.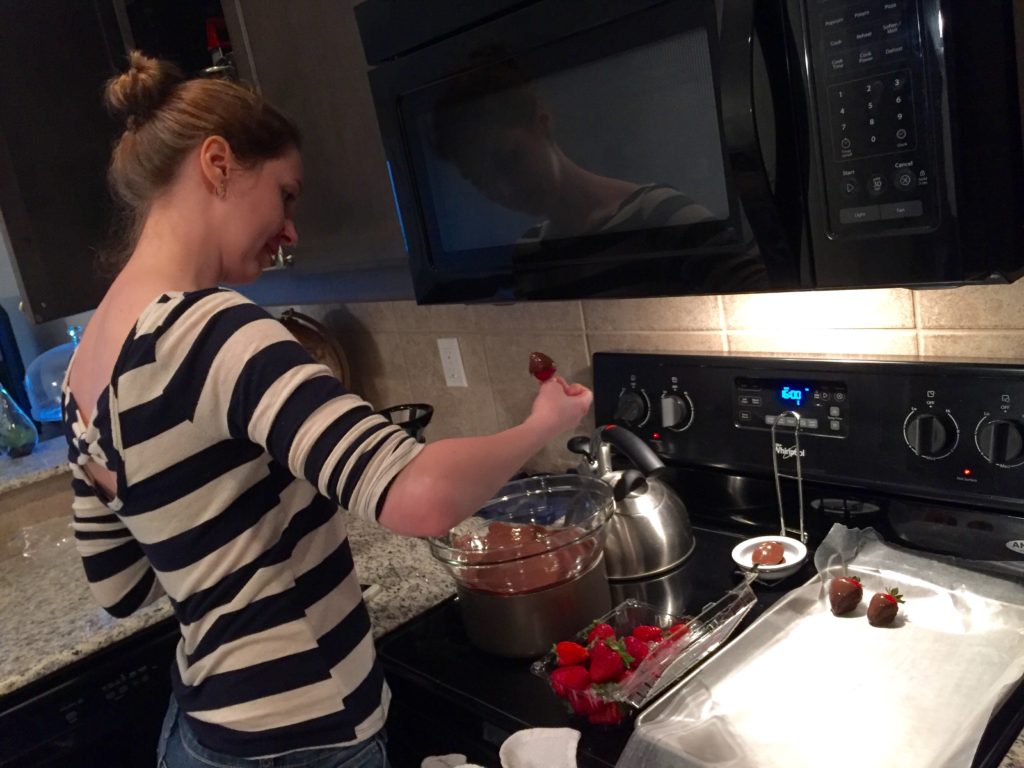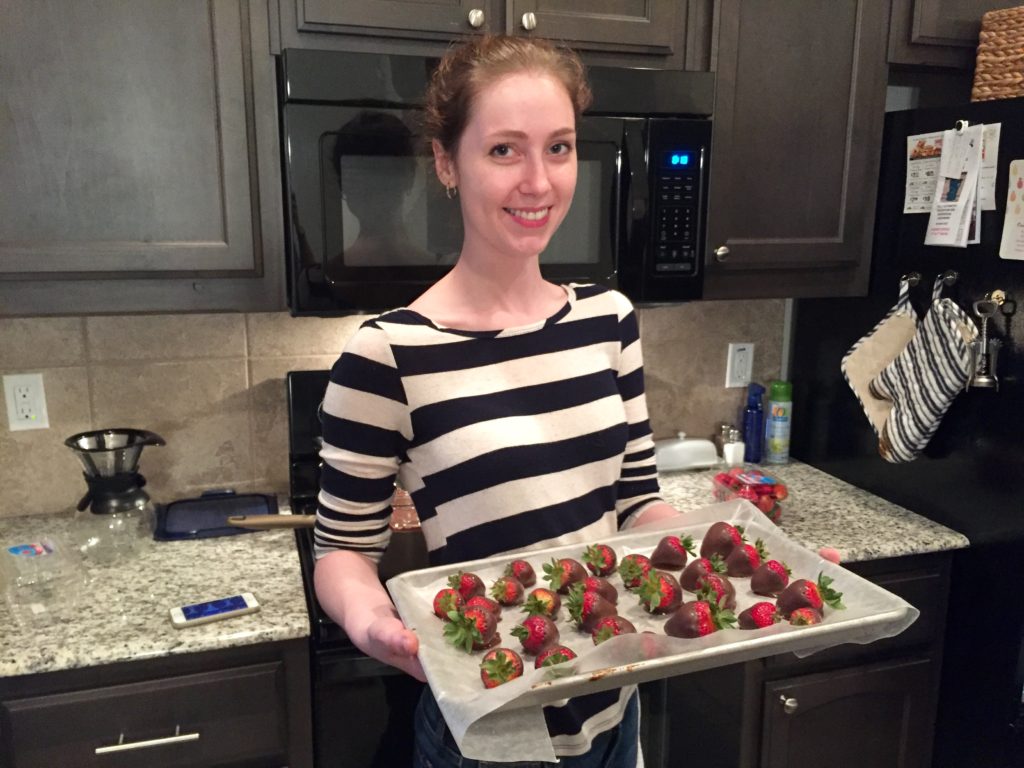 Once everything was ready, we set up the dessert bar. I brewed some coffee, put out some cream and sugar, four mugs (a couple are gone in the photo below–we started drinking coffee early!), my Brita Water Filter Pitcher and water glasses, and three tiers of incredibly delicious desserts–chocolate-covered strawberries, lemon and vanilla cupcakes, and triple fudge brownies. I also put out my new letter board and asked Cabie to add a dessert-related quote on it. I love her pick! (And agree wholeheartedly! 😉 )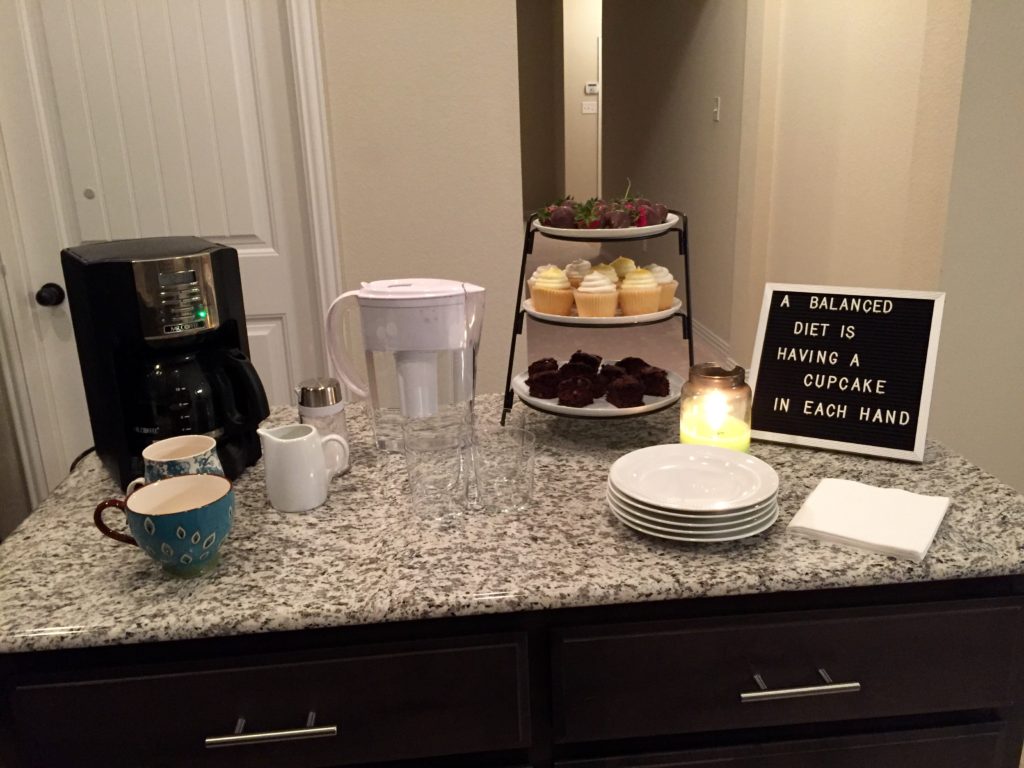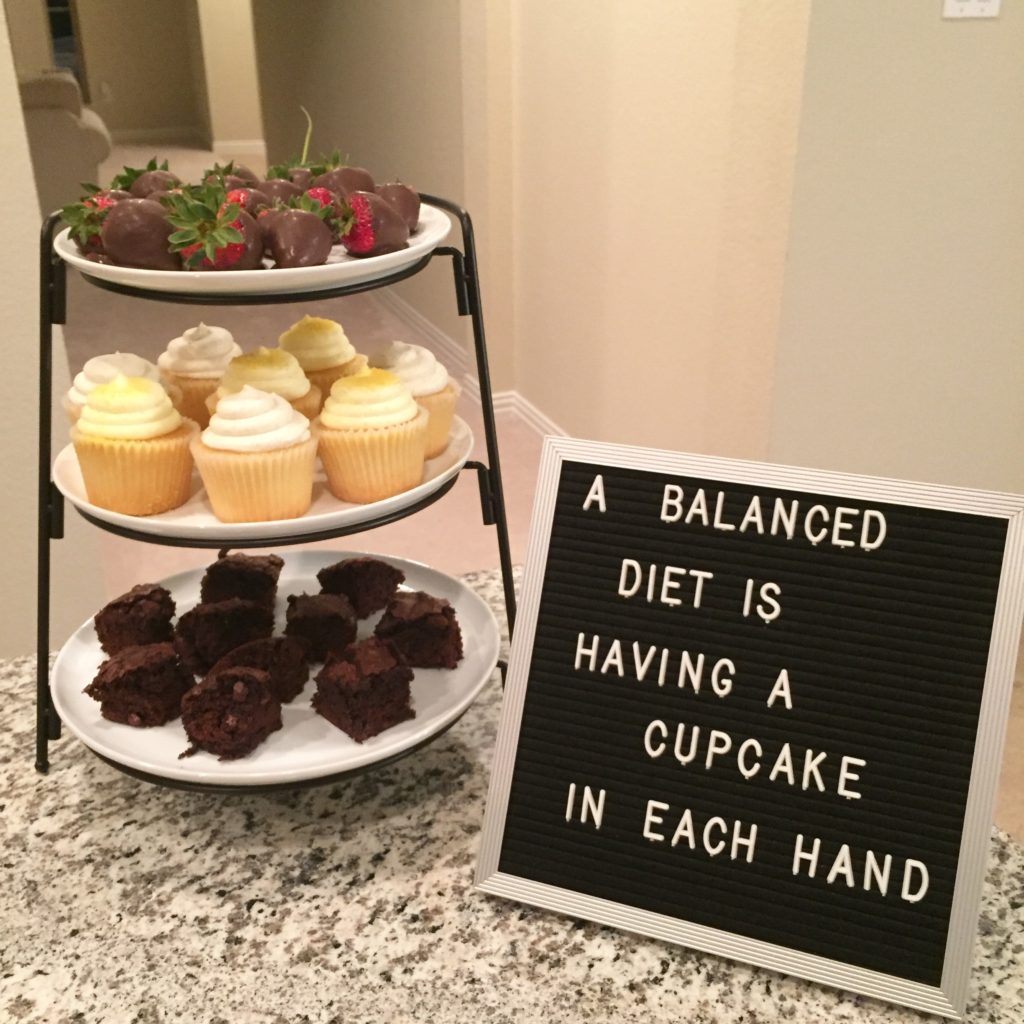 I had to take a photo of Emily and Cabie–they showed up wearing almost the exact same outfit! Megan was working extra-late, so we saved her a spot but started sipping coffee and eating dessert together! It's such a blessing to not only get along with my sisters-in-law, but also truly enjoy their company. They're great and we always have so much fun together.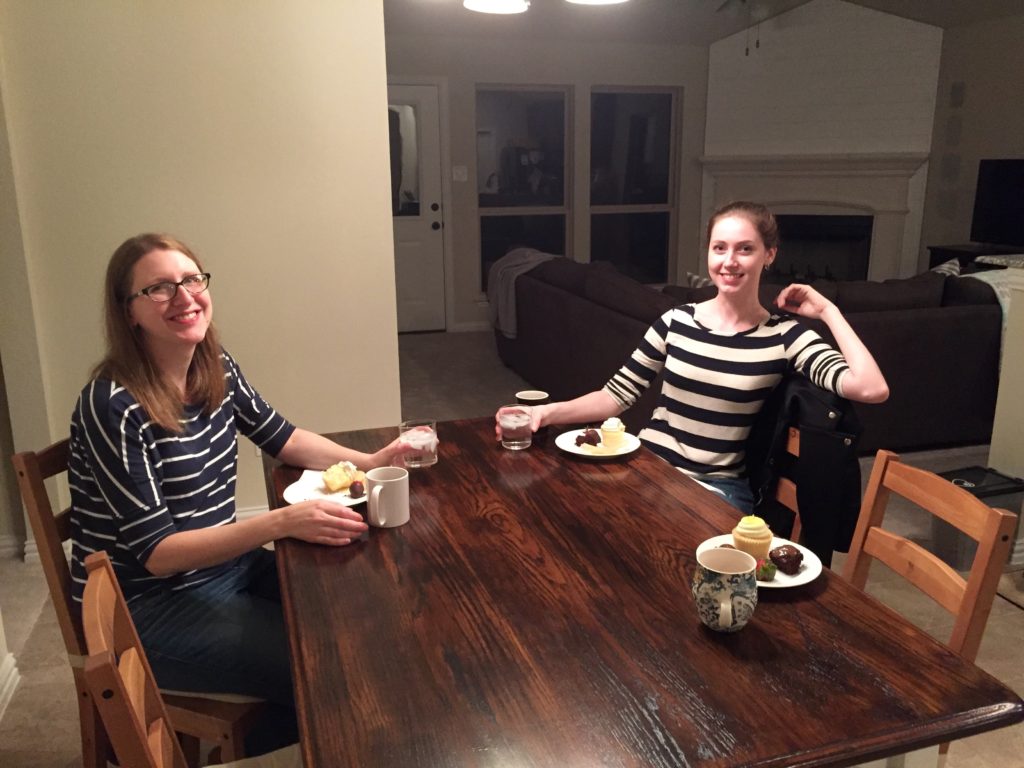 It didn't take long for us to move the chocolate-covered strawberry plate to the table directly. Five steps was too far. 😉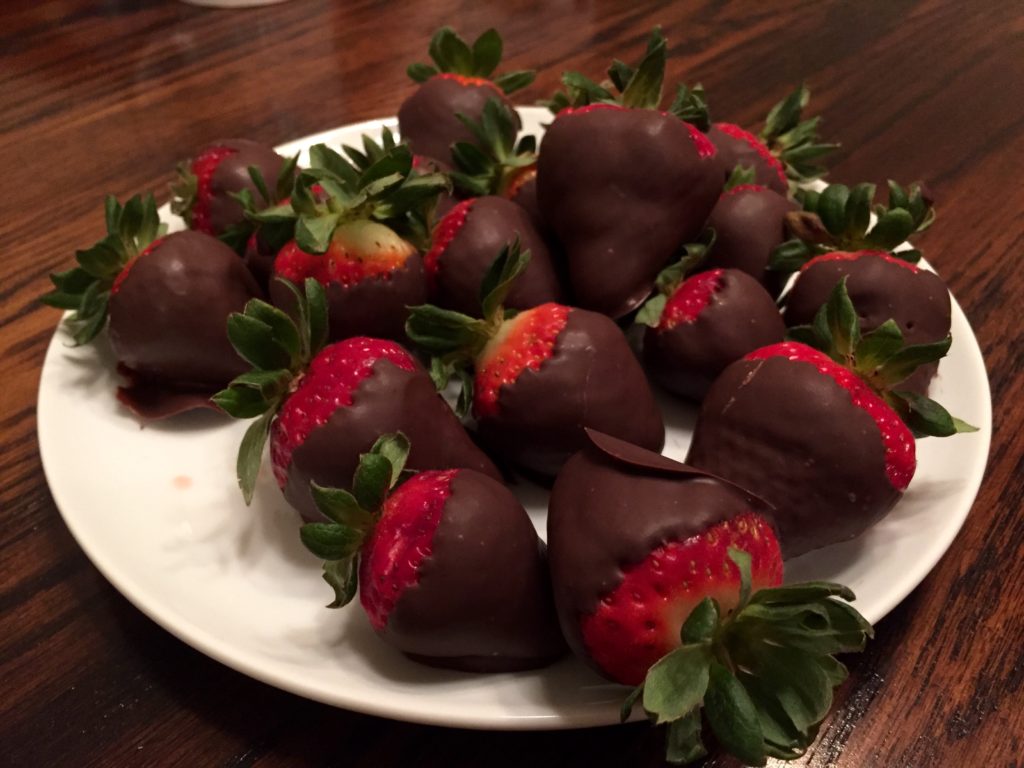 Megan stopped by a while later and we all laughed and talked for almost three hours! Girl time is the best, isn't it? We had so much fun together. In the photo below, I told everyone to act natural. Clearly, that went well.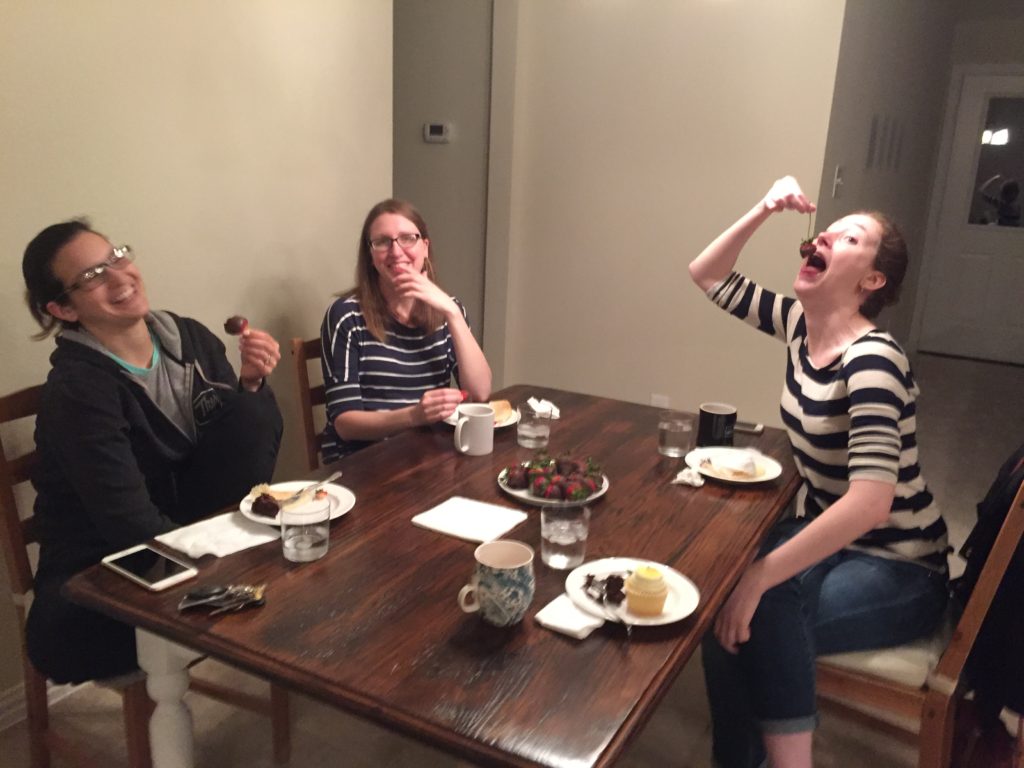 After we'd had enough dessert, I packaged up the leftover treats and sent some home with each of the girls. Cabie helped wipe down everything again, clearly modeling all the way through. As you can tell, Charley was beyond annoyed that he wasn't the center of attention.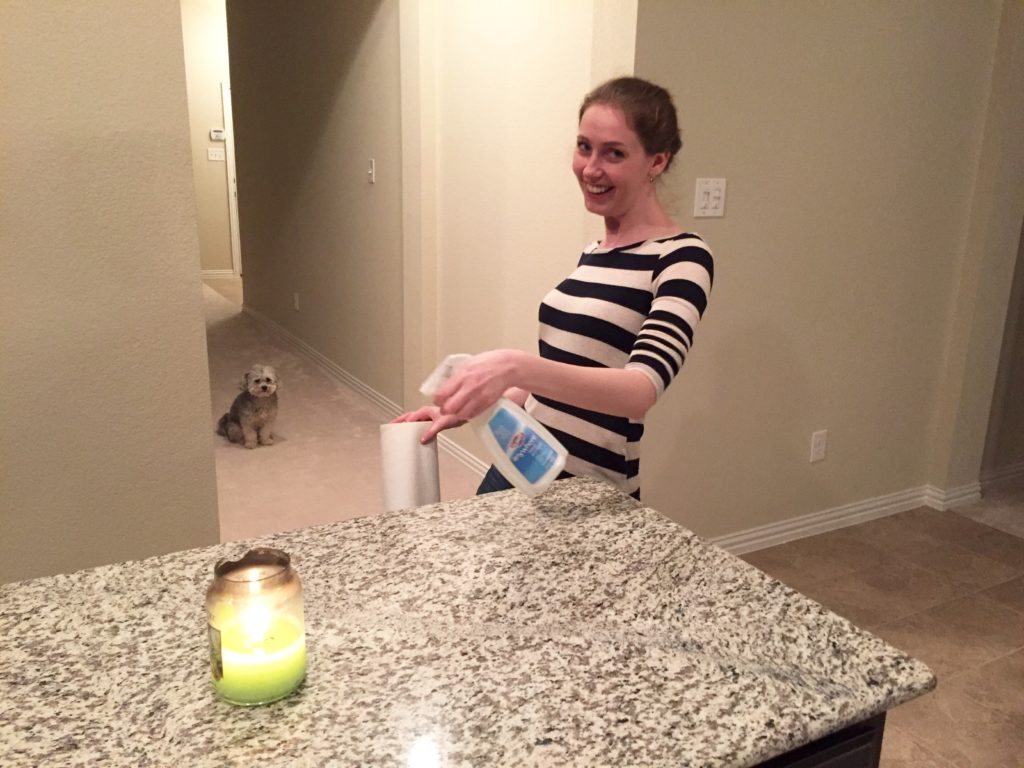 Getting together can be tough with busy schedules, but late-night dessert nights are a great solution! It's so important to make time for friends and family–the memories made when I'm gathered with the people I love are so cherished. If you haven't seen your people in a while, carve out a couple of hours in the coming weeks to get together. If you're too busy to be a full-fledged hostess, ask everyone to bring something or just gather for coffee or tea!
I've even gotten together with girlfriends on weeknights and made it "BYOD," bring your own dinner, where everyone brings something to eat and we all eat together, but no one has the stress or responsibility of cooking. It doesn't matter what you do, just who you're with! If you're interested, you can click on the following links to learn more about Clorox and Brita products made by The Clorox Company and Brita!