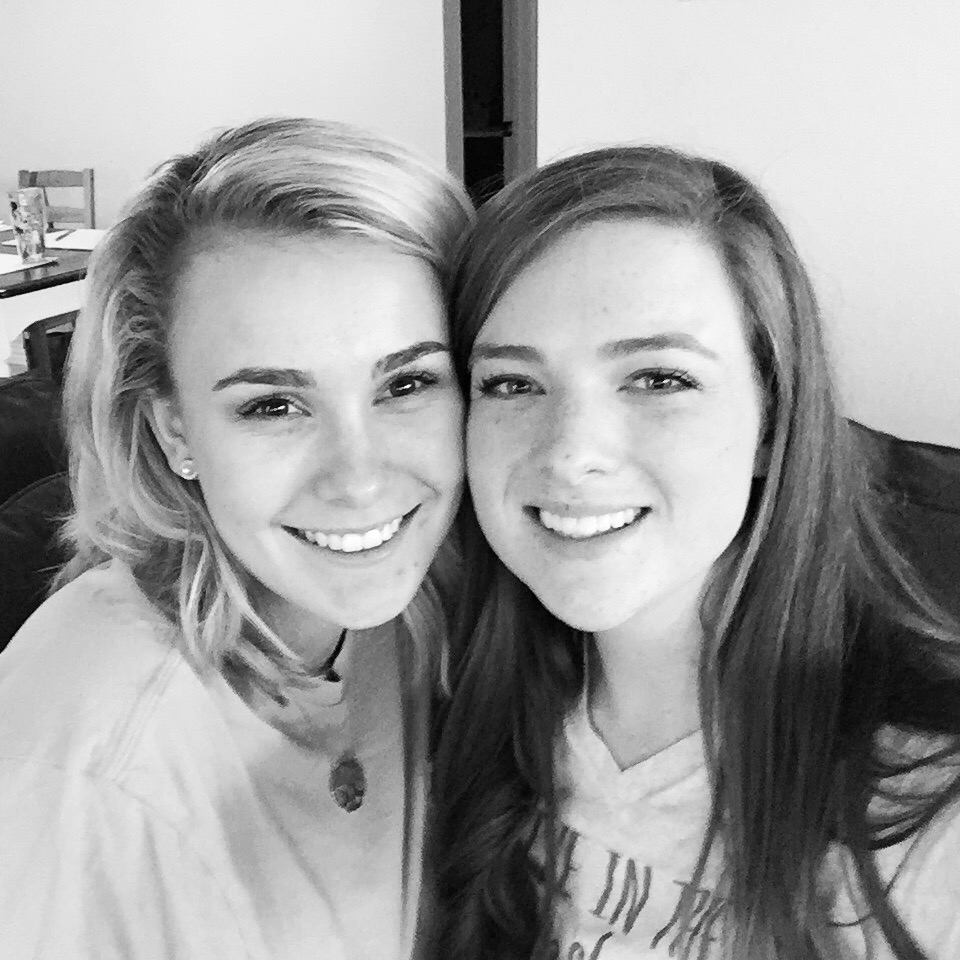 I have 17 first cousins (plus 20 step-cousins) on one side of my family and two on the other. My cousins on both sides have always been important to me and have been a part of so many life milestones and memories. One of my cousins, Claire, recently graduated from high school and flew down to Texas to spend the week with my husband and I before heading off to college in the Fall.
The two of us have always been close and are more like big and little sisters than cousins. Because we only get to see each other and spend time together over the holidays, both of us were excited to spend a lot of one-on-one quality time together without the chaos of Thanksgiving or Christmas. Today I'm sharing a little about our week so that I'll have our memories and photos to look back on!
Claire arrived on Monday night, so there wasn't much time to do anything then. Instead, we just went to Whataburger, which is a local burger joint, for an easy dinner since we were all hungry. (For the record, I do not understand why Texans love Whataburger so much. Riley thinks I'm crazy for feeling this way and I think he loves the nostalgia of his childhood runs to Whataburger more than the food itself. It's a stalemate.)
For the rest of the trip, on Tuesday, Wednesday, Thursday, and Friday, I showed Claire around our town, spent time in great conversation, and let her see firsthand why I love Texas so very much.
We walked through some local antique shops and laughed about their offerings, namely the "Mary's Moo Moos" cow figurines, of which there were many. (This is one shelf of three!)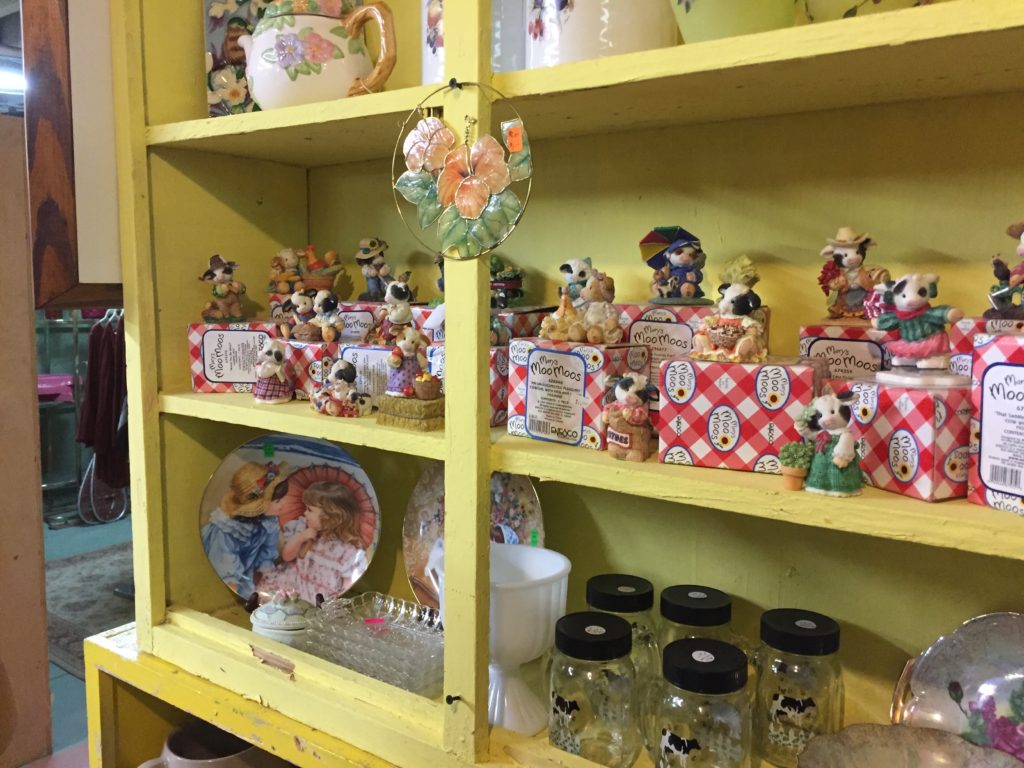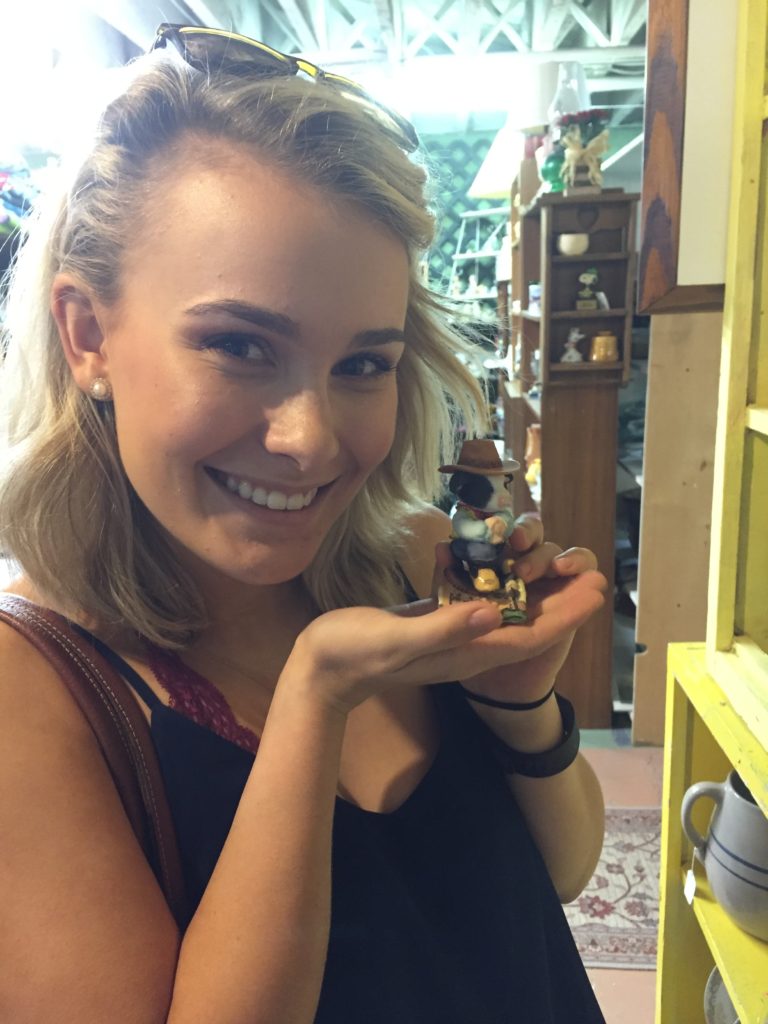 We took an evening walk with Riley and my sister-in-law to watch the big Texas sunset and then spent an hour swinging and laughing on the playground behind our house. I was sore the next day. #SwingingIsHardWork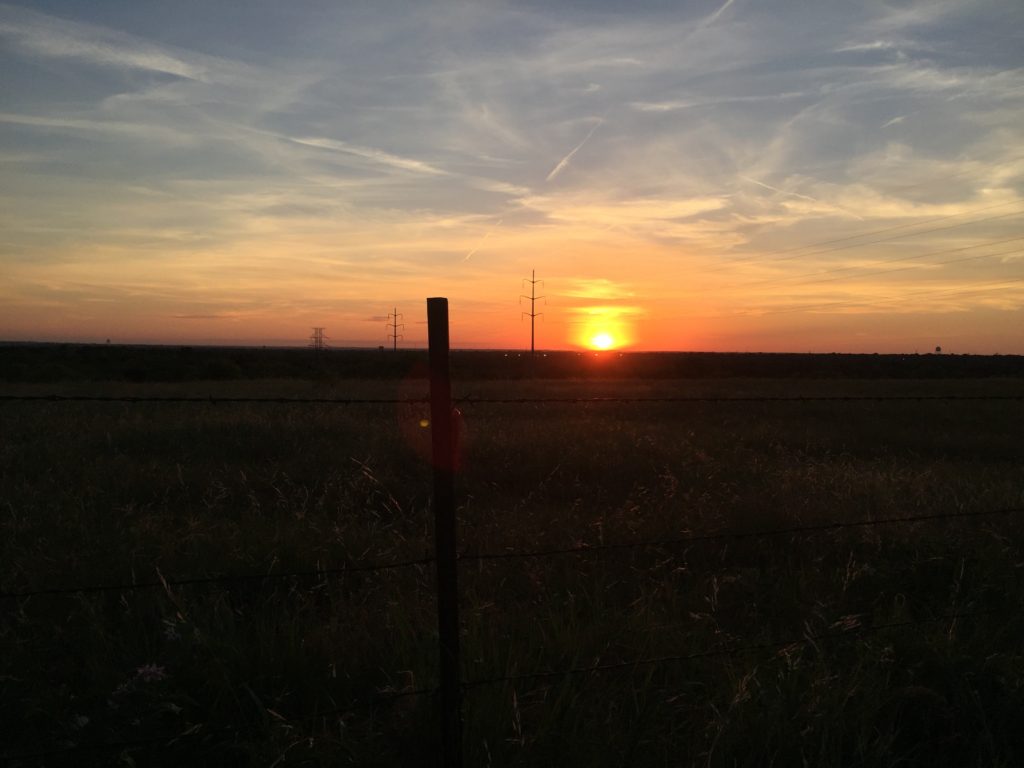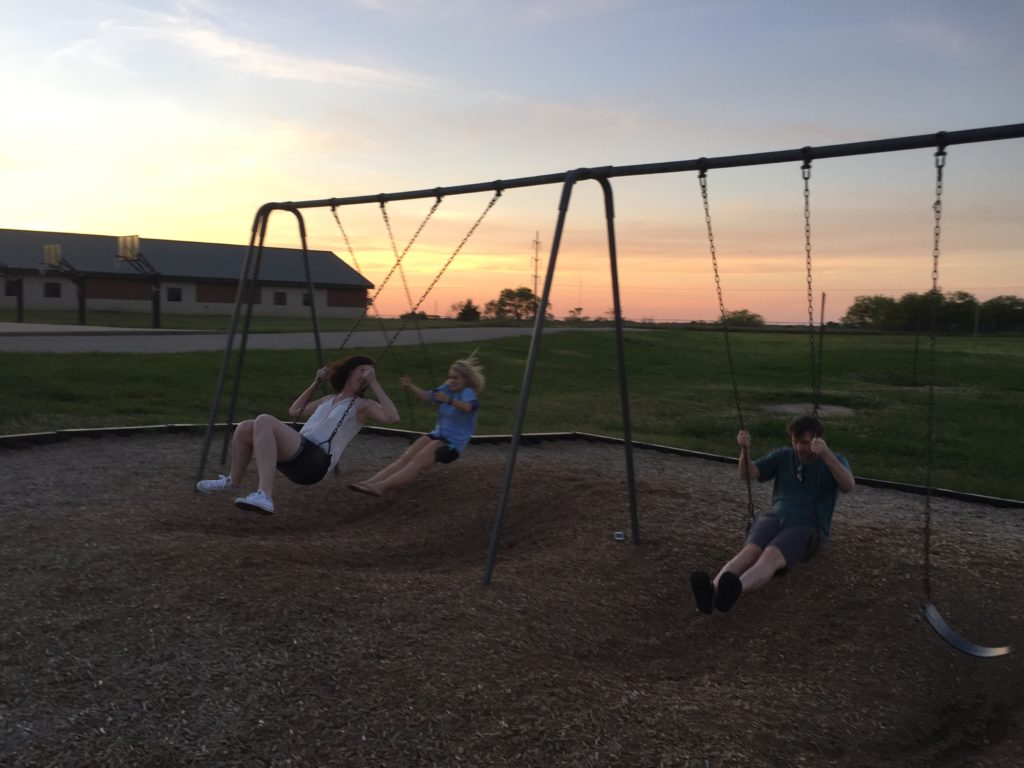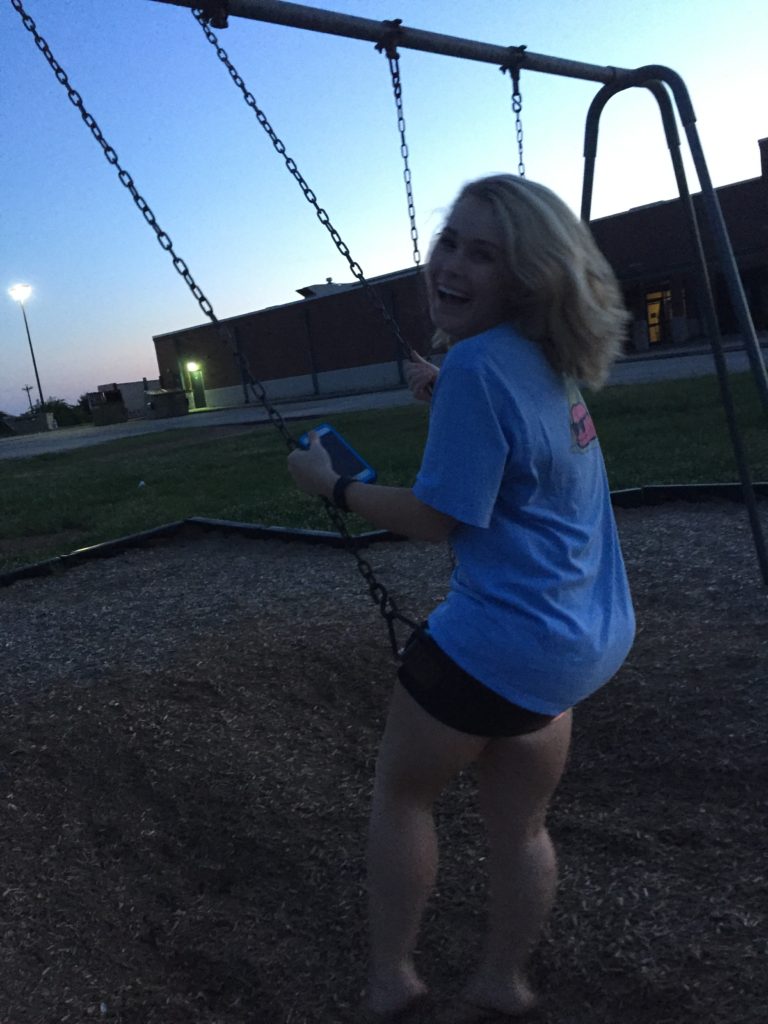 We went to some of the best restaurants around and thoroughly enjoyed our meals–especially Babe's! (If you're ever in Texas and near a Babe's–GO! RUN!)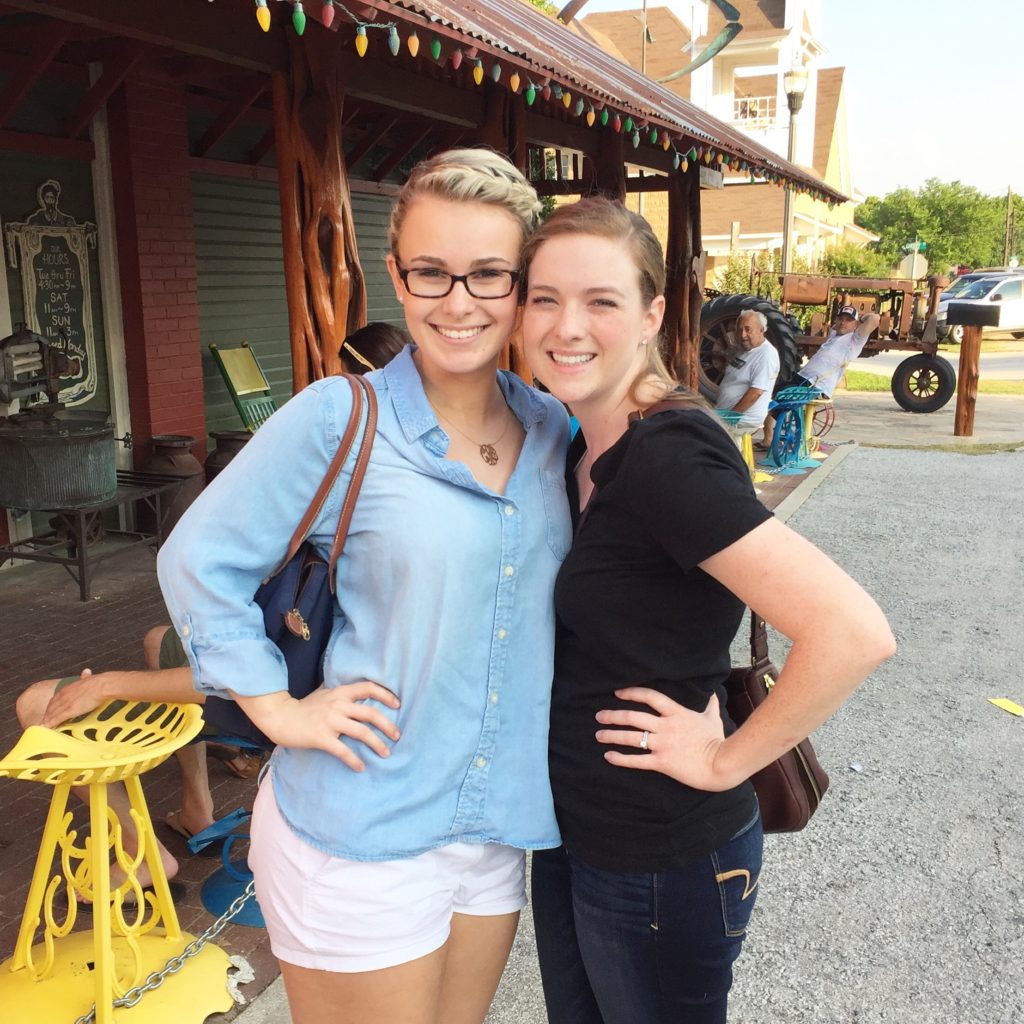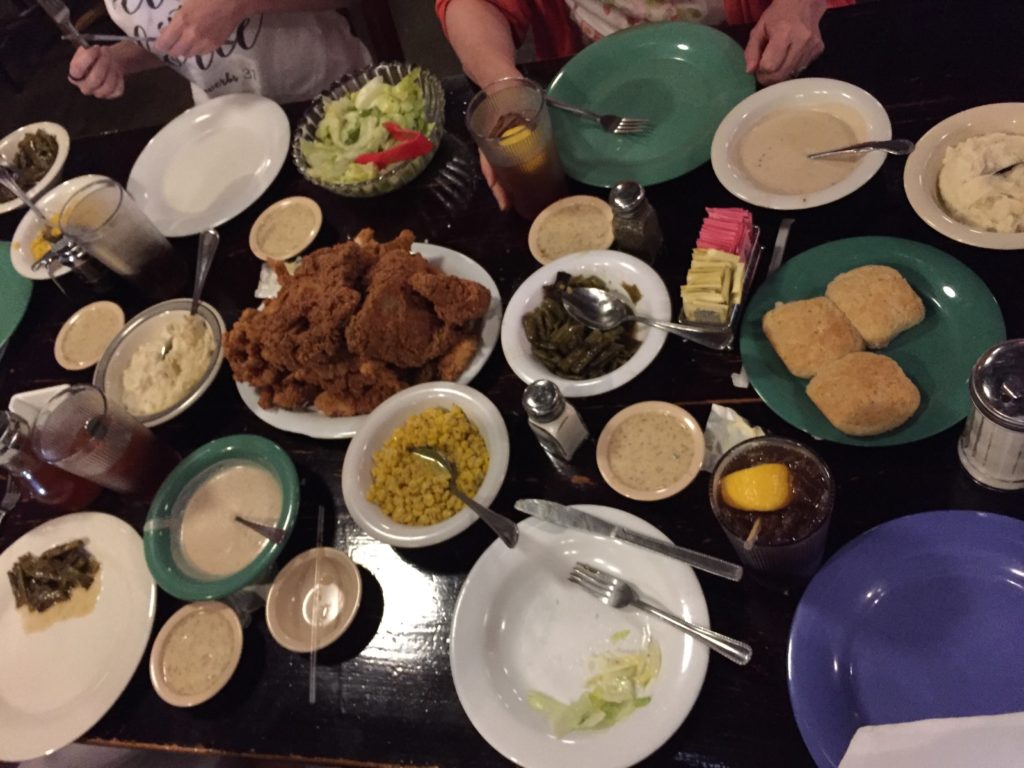 Bonus fun: Claire tried Sonic for the first time on this trip! (If you're not familiar, Sonic is a STAPLE in Texas at all times of the year, but especially in the summer months.)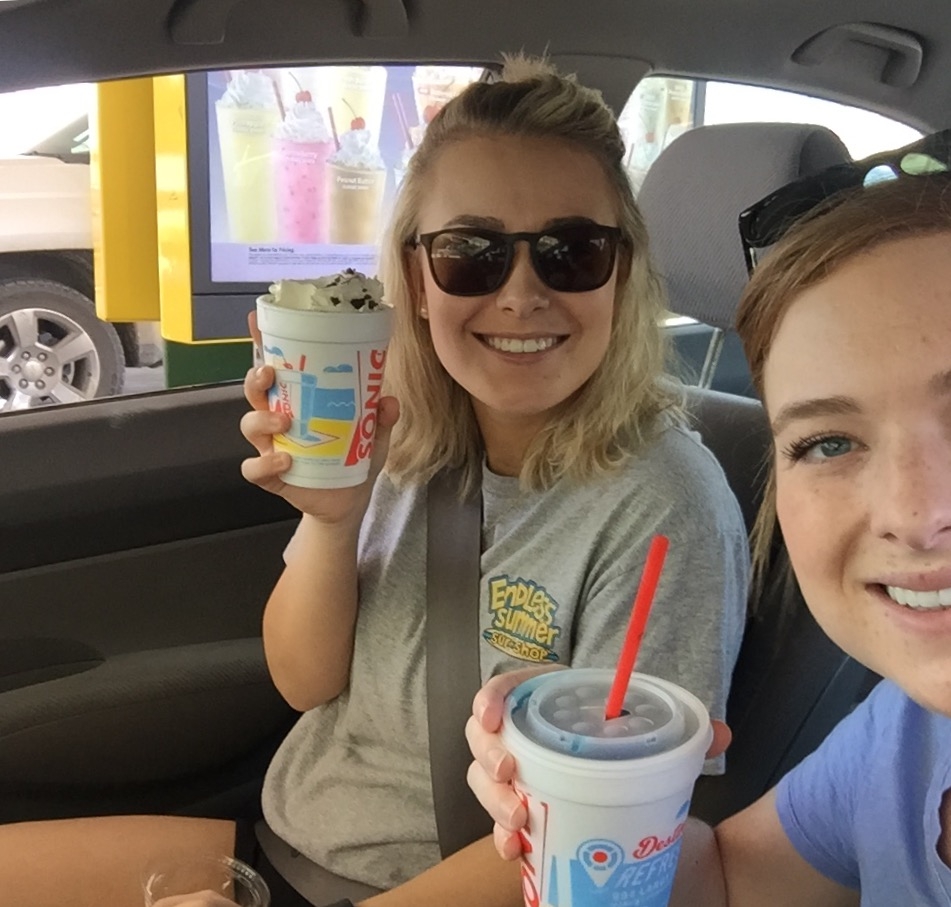 We painted canvases and made homemade sugar scrub.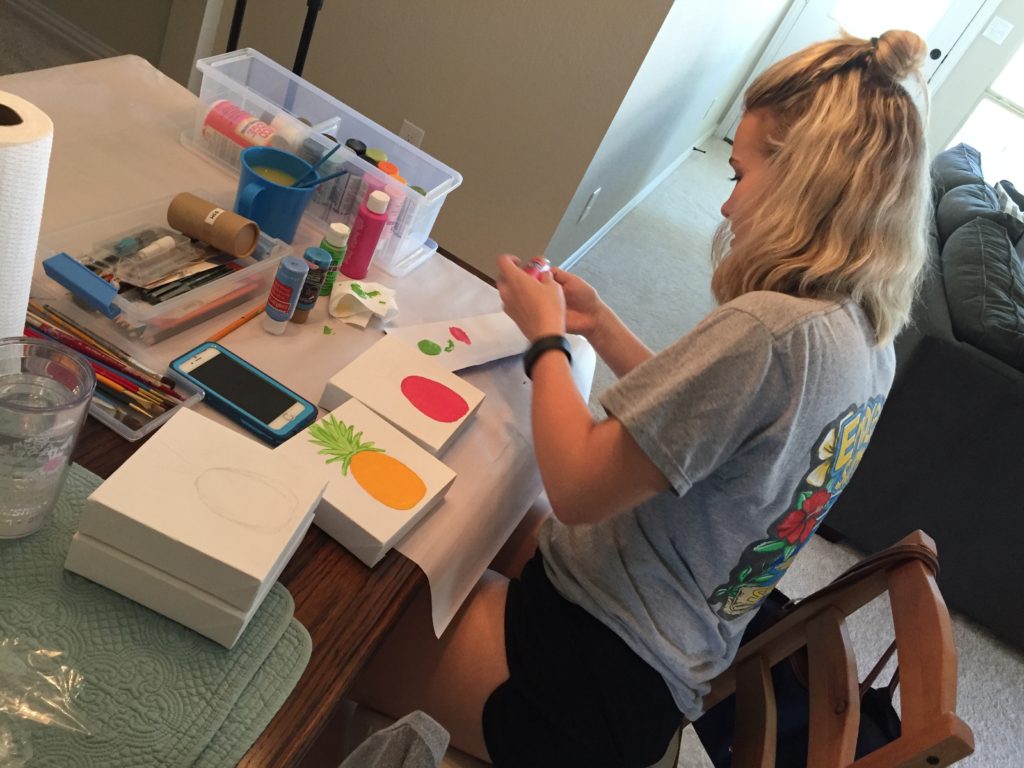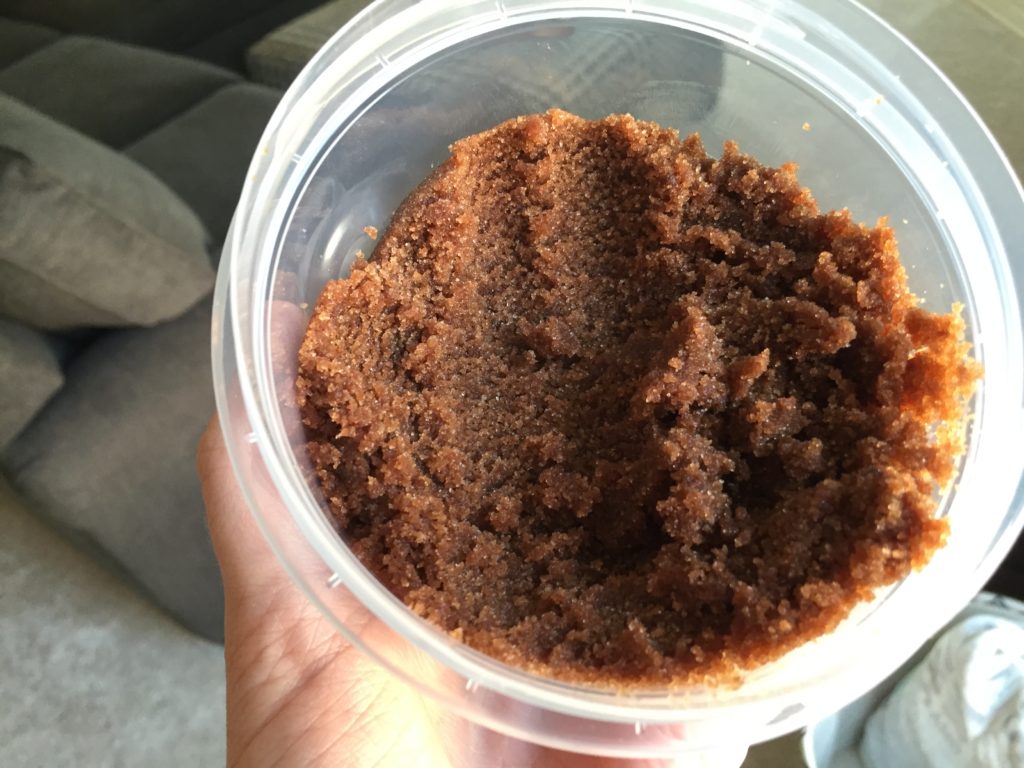 We explored some local shops–and naturally ended up in the candy store for over an hour. 😉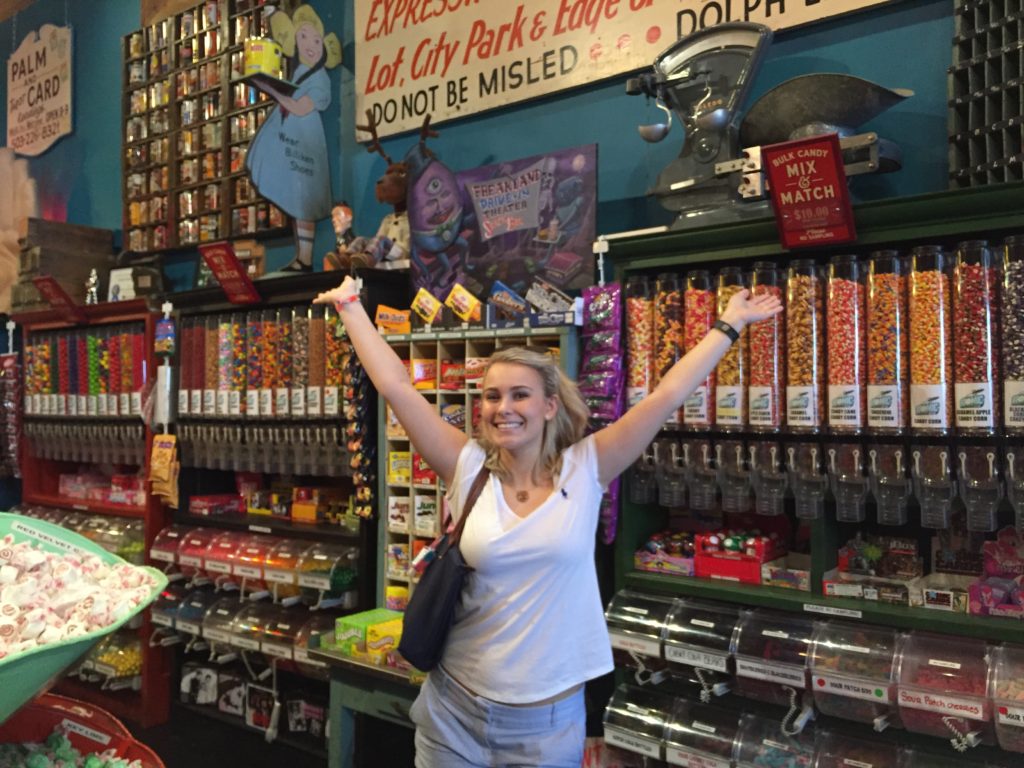 …and so much more! So many laughs and so many great memories made! What a fun week.
Claire is an incredibly talented dancer (in fact, she went to a magnet high school for dance), so she had just wrapped up her Senior Recital, where she was in 11 dances, in addition to final exams and graduation, before flying down to see us. All that compounded with being a strong supporter for her boyfriend as he's recently faced severe and sudden medical issues, and preparing to go away to college in the fall, and she's had a lot on her plate.
I intentionally didn't over-schedule our time together on this trip because I wanted to give Claire the opportunity to rest, sleep, relax, and breathe for five days away from the stresses of "real life." Even with a low-key schedule, we were able to experience a lot of what Texas has to offer!
I am so excited for all that Claire has coming up this summer and in her freshman year! She's going to do great things, just wait and see! 🙂
// Do you have a special bond with your cousins? How do you stay connected?