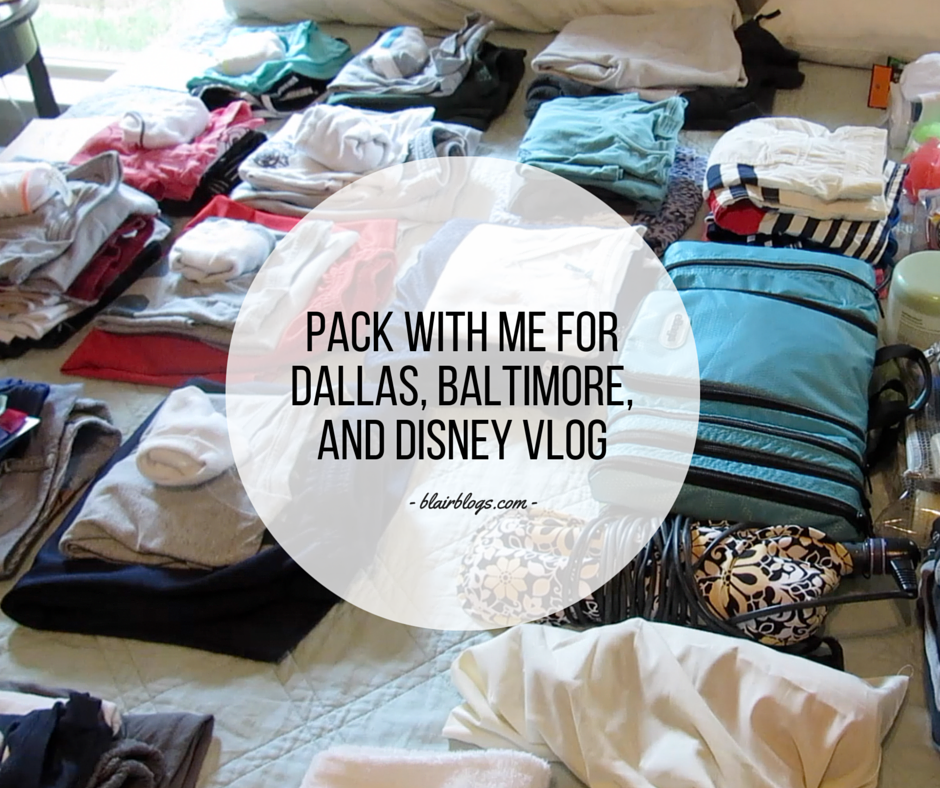 We leave tomorrow for our much anticipated 11 day trip! First, we're heading to Dallas for a night because we fly out of Dallas Love Field at 6:00am on Thursday, then we'll spend the weekend in Baltimore for my friend Olivia's wedding, and then we'll fly to Orlando for a week in Disney and Universal.
Packing for this trip was an all-day affair. I started around 10am and finished at 5pm. Yes, seven hours of packing! The video below is my entire process of packing from start to finish, condensed into about 25 minutes. It's a long one, so if you're into detailed YouTube videos like I am, you'll love it! Enjoy!
You can watch the video below or on YouTube here.
// How do you pack–in an organized way like me, or do you prefer to just wing it?
Related: Simplify Everything Podcast–How To Simplify Packing for a Complicated Trip