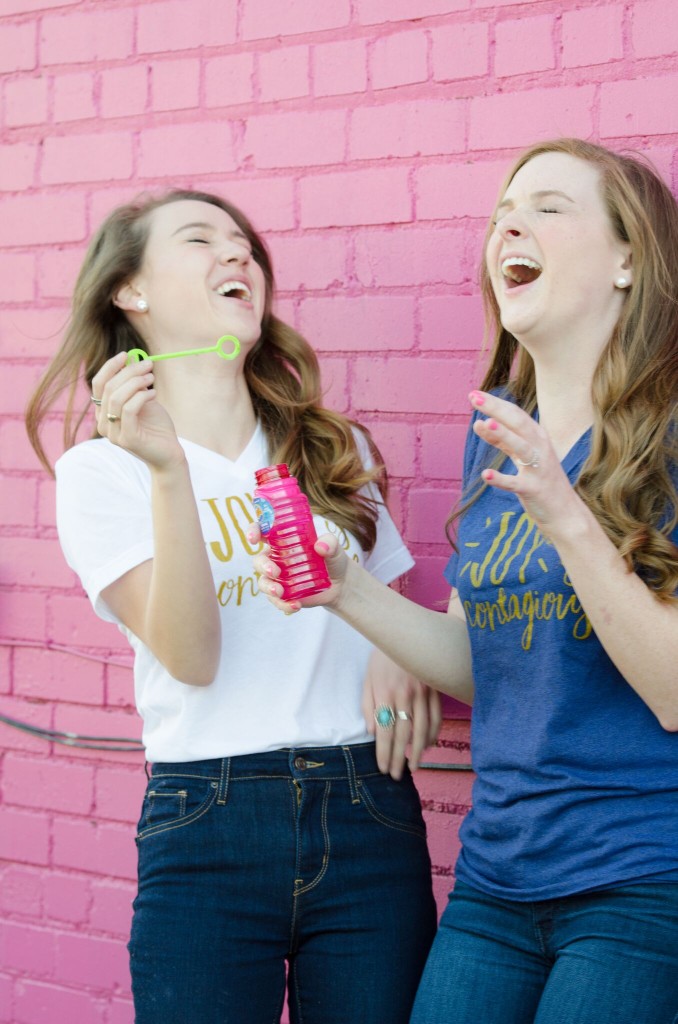 Garnier® Whole Blends™
asked me to share some of my favorite moments in life lately and try/review a few of their new products. Happy moments + new hair products? I'm in.
Life lately has been so good. I know I'm in a healthy state emotionally, physically, and spiritually when I feel a sense of lightheartedness and am able to be fully present. It's a good day when I lose track of my cell phone and don't check social media…you know what I mean? Just unplugging from all the noise and plugging into my life.
I've been waking up early and reading my Bible for a while before my husband gets up. Those moments, though brief, are the foundation for my day and put me in such a grounded state. (I've been reading different plans through She Reads Truth…I just finished Esther and am working through Hosea now!)
During the day, as I'm running errands around town, I've been driving with the windows down and the music playing loud. And every time, I think that I feel more alive in that moment than ever before. The combination of the fresh Spring air, the sunshine pouring in through the windows, the bright green trees rushing by…oh, it just makes my soul smile big. I know I'm not the only one, either, because when I pull up beside another driver who has her windows down too, she looks just as contented.
In the evenings, my husband and I have been dreaming. We walk around our house and talk about all the ways to make it home. We talk about the life that will happen here–the babies that will come, the holidays we'll host, the family who will stay with us. We eat meals around a table we refinished ourselves (post on that coming), and I always, always think about the special moments that will happen around those four legs. Before bed most nights, I hop in our bathtub and unwind there with some bubbles or epsom salt. It's so luxurious, and such a lovely ritual to feel the warmth of the water and reflect on the day's happenings. I love to think about all the moments of that day, strung together by grace, and practice gratitude and thankfulness for each of them.
I now live just five minutes from my two nieces and nephew, which is a huge blessing. I love to spend time with them, listen to their giggles, read them books–just to be a small part of their childhood is such a privilege. These precious years with them, before they're too cool for me and I'm just their dorky aunt, are too short but wholly cherished.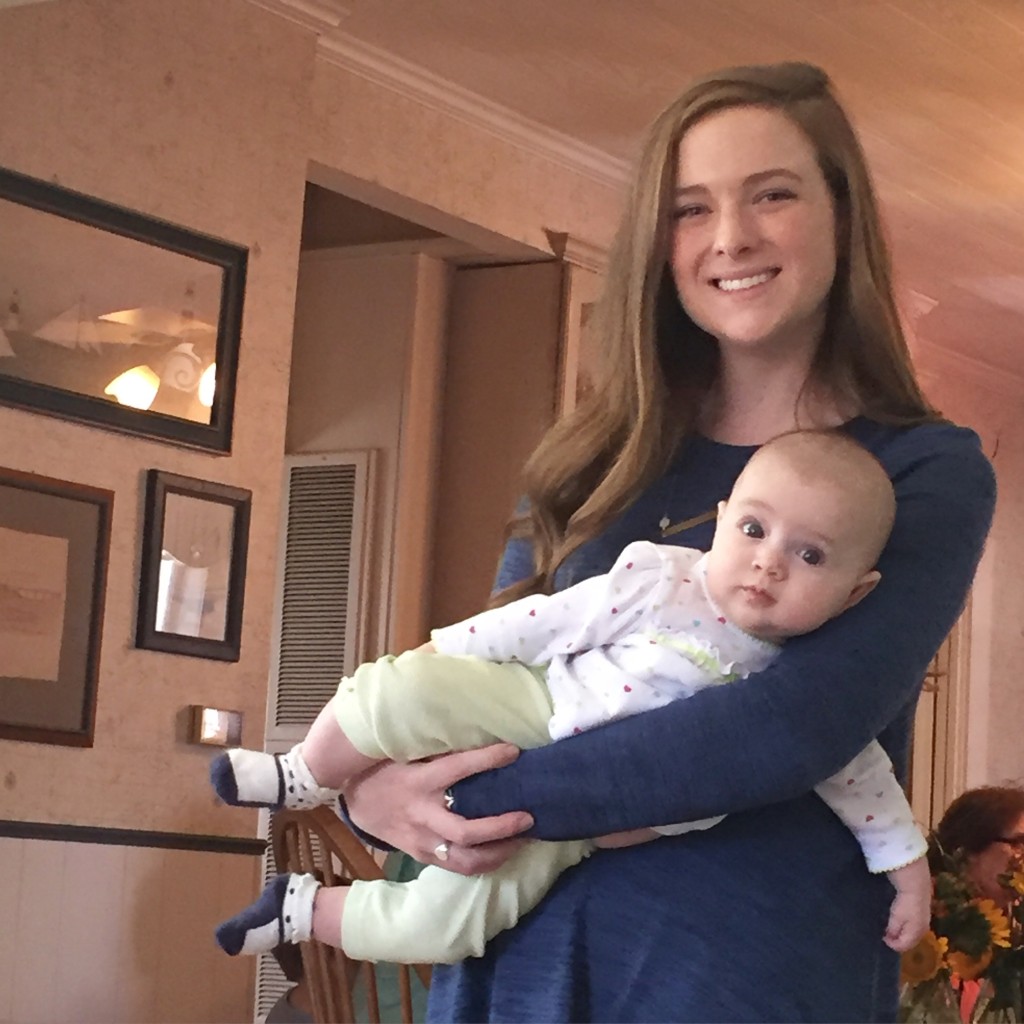 I've been more intentional about taking care of myself holistically lately–eating well (most of the time, anyway), getting more exercise, spending time with God, making memories with my family, sleeping more, unplugging from technology–all of it. It's been a healthy, healing thing to see how this self-care has actually allowed me to love others more extravagantly.
That's always the way it goes, isn't it? Since this post is sponsored by Garnier® Whole Blends™ products, so I'd be remiss not to mention my thoughts on the products I tried. There are six different Whole Blends formulas (Repairing, Hydrating, Smoothing, Color Care, Nourishing, and Refreshing), and I chose the Refreshing line with Green Apple & Green Tea extracts. The Refreshing line includes a shampoo, conditioner, and a 5-in-1 spray, all meant to revitalize hair and boost shine.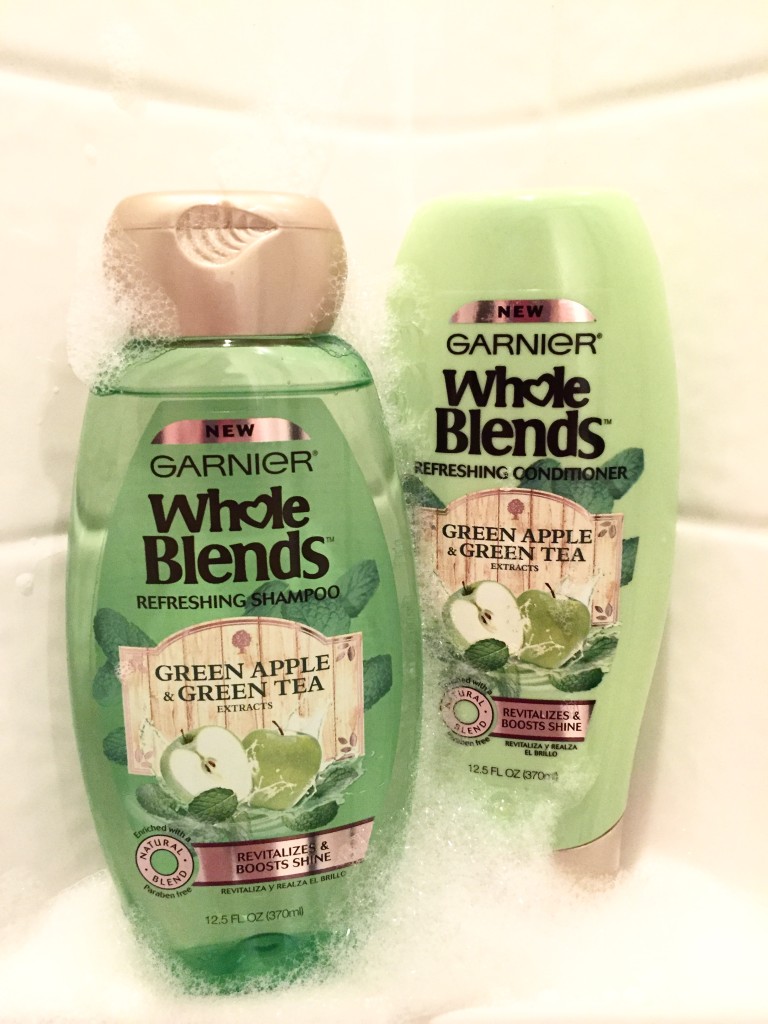 I cannot thoroughly express how deeply I am in love with the way my hair smells. It's light, pretty, and perfect for the warm weather. Washing my hair is a chore because it's so long, but I've actually been looking forward to it because I genuinely love these products so much. And my hair actually feels better–it's lighter and bouncier, almost like the products helped to remove buildup. My favorite product is the 5-in-1 spray…it's SO effective. And again, it smells great.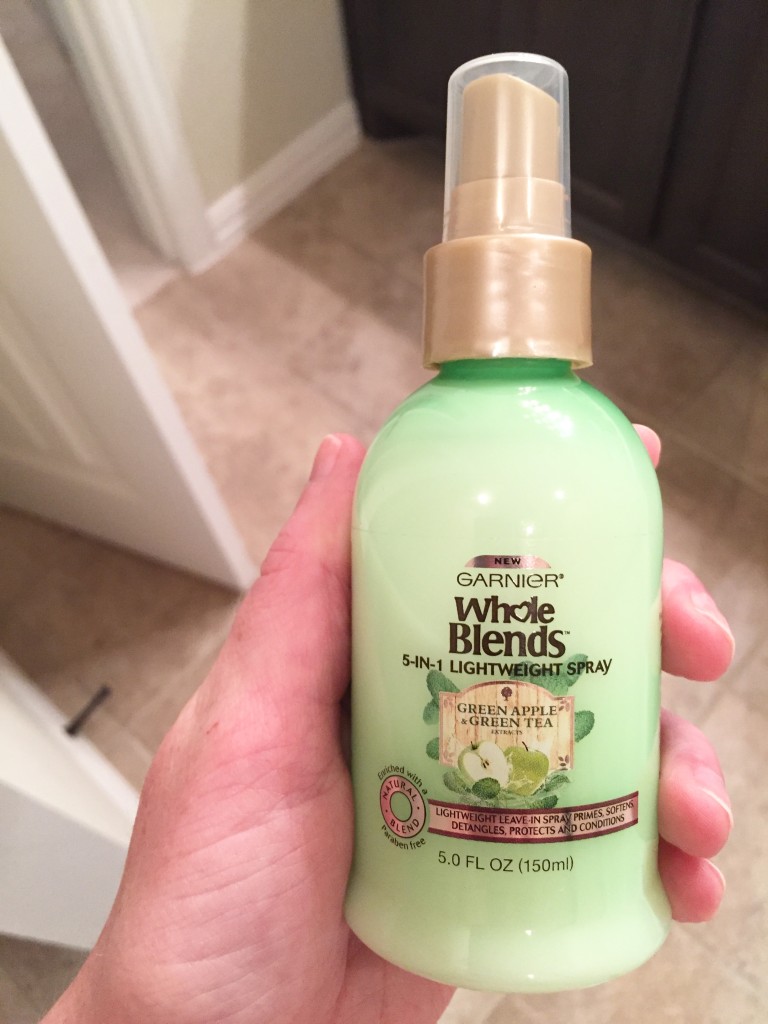 Silly or shallow as it sounds, when my hair looks/feels/smells good, I feel so good. My Spanish host mom told me that a woman's pride comes from her hair. I have to say, I agree.
Some more information the Garnier® Whole Blends™ line: each formula (listed above) is made to be paraben-free and gentle enough to use everyday. And they all smell incredible! (I stood in Walmart last week and smelled them all. The Hydrating Coconut Water & Vanilla Milk extracts? So good.)
Also, ingredients like argan oil, coconut oil, and cocoa butter are all purchased fairly and sustainably to support farmers and communities. And all of the products are produced in a facility committed to sustainability, reducing its waste and water consumption, and the product packaging is made of recyclable PET plastic with 30% post-consumer recycled waste. So much awesome! If you'd like more information on Garnier® Whole Blends™, check out their site here.
// What beautiful moments have you experienced lately?
Let us know for a chance to win a $100 Visa Gift Card. 
Entry Instructions:
No duplicate comments.
You may receive (2) total entries by selecting from the following entry methods:
1. Leave a comment in response to the sweepstakes prompt on this post
2. Tweet (public message) about this promotion; including exactly the following unique term in your tweet message: "#SweepstakesEntry"; and leave the URL to that tweet in a comment on this post
3. Blog about this promotion, including a disclosure that you are receiving a sweepstakes entry in exchange for writing the blog post, and leave the URL to that post in a comment on this post
4. For those with no Twitter or blog, read the official rules to learn about an alternate form of entry.
This giveaway is open to US Residents age 18 or older (or nineteen (19) years of age or older in Alabama and Nebraska). Winners will be selected via random draw, and will be notified by e-mail. The notification email will come directly from BlogHer via the sweeps@blogher email address. You will have 2 business days to respond; otherwise a new winner will be selected.
The Official Rules are available here.
This sweepstakes runs from 5/4/2016 – 5/31/2016
Be sure to visit the Garnier® brand page on BlogHer.com where you can read other bloggers' posts!