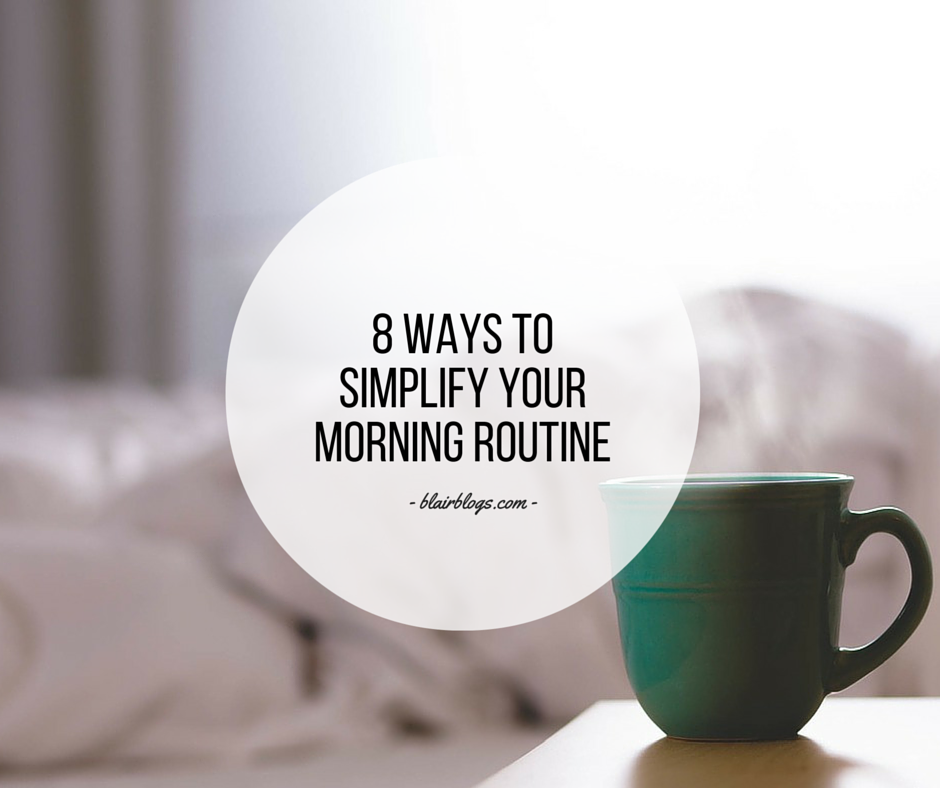 I really enjoy the morning time, but I am not a morning person. As in, getting anything done during the first 90 minutes I'm awake is a struggle. That being said, I've simplified my morning routine so that it suits me and now I'm able to get done what I need to without feeling overwhelmed, frustrated, or exhausted.
Today I'm sharing my eight best tips to simplify your morning routine…and I promise none of them are urging you to wake up at a ridiculous hour! Enjoy! (Check back next week for ways to simplify your evening routine.)
Podcast: Play in new window | Download
Subscribe
Engage
Leave me a voicemail (Make sure to leave your name and location–your comment, tip, or question could be featured on a future episode!)
For more information on Simplify Everything, click here. Here's to living simply!