Mother's Day is tomorrow! If you haven't already thought about how you'll celebrate your mom, your mother-in-law, your mama friends, your grandmothers, your aunts, or your so-close-they-may-as-well-be-your-moms, now is the time! Holidays like Mother's Day don't have to be expensive or elaborate to be meaningful and heartfelt. Today I'm sharing four simple ways to make Mother's Day extra special…without breaking the bank or stressing you out!
1 | Give Flowers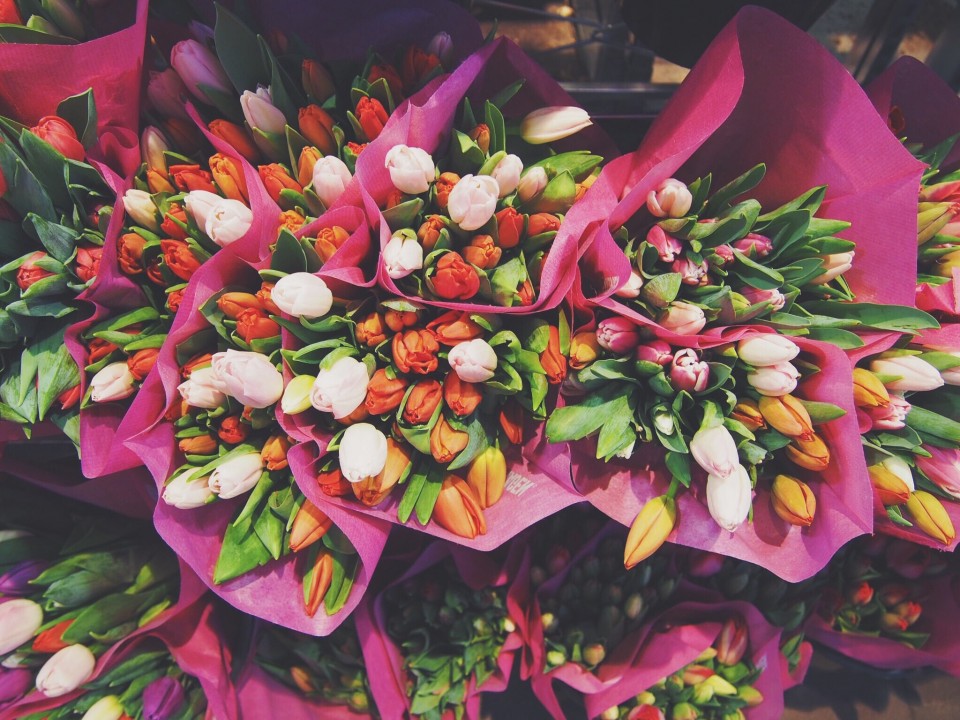 I know this isn't anything new or remarkable, but why reinvent the wheel? Flowers are such a beautiful, simple way to show appreciation and love. If your mom or mother-figure lives nearby, you can swing by your local grocery store or florist and pick up a bouquet to drop off. If not, there are dozens of quality websites where you can order gorgeous bouquets to be delivered! If you're trying to save a buck, consider having the flowers sent on the Friday or Saturday before Mother's Day–the sentiment will be the same, the recipient will be able to enjoy the bouquet over the weekend, and you won't pay the premium Mother's Day deliver fee.
2 | Give the Gift Of Time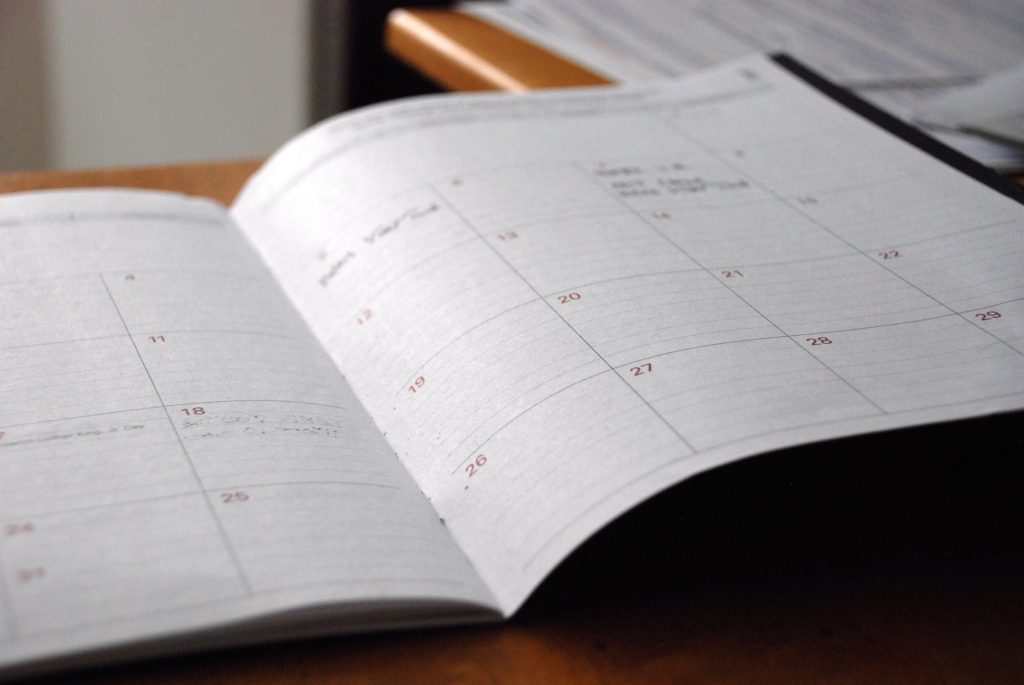 Don't get me started about how every single holiday has become a commercialized frenzy of chaos. I love all the decorations and festivities as much as anyone, but I mostly love the heart behind holidays, and unfortunately, the heart is often lost. Mother's Day is about celebrating, loving, appreciating, honoring, and recognizing the women in your life who have shaped you. It's about looking at your mom (or grandmother, or aunt, etc.) and saying, "Your life has blessed mine."
Gifts are certainly thoughtful, but nothing is more precious than your time. Call your mom and find time to spend together in honor of Mother's Day. It may be on May 8th, or it may be another time. Clear your schedule, turn off your phone. Sit together. Talk. Laugh. The gift of time and the memories that accompany it are so beautiful and important.
One of my favorite things to do when I'm spending time with my grandmothers in particular is to ask them about their lives. There is something so moving about hearing how they grew up, what it was like falling in love and getting married, how they raised my parents, what they dreamed of doing, what their jobs were like, etc. I think it's fascinating, and my grandmothers, like everyone, love to be heard. The stories I draw out of them, the memories, the lessons…they are so priceless. And if they're not spoken, remembered, and passed on, they'll be forgotten. So, if you have a hard time knowing what to talk to your older family members about, interview them. You will be amazed!
3 | Cook a Meal for Her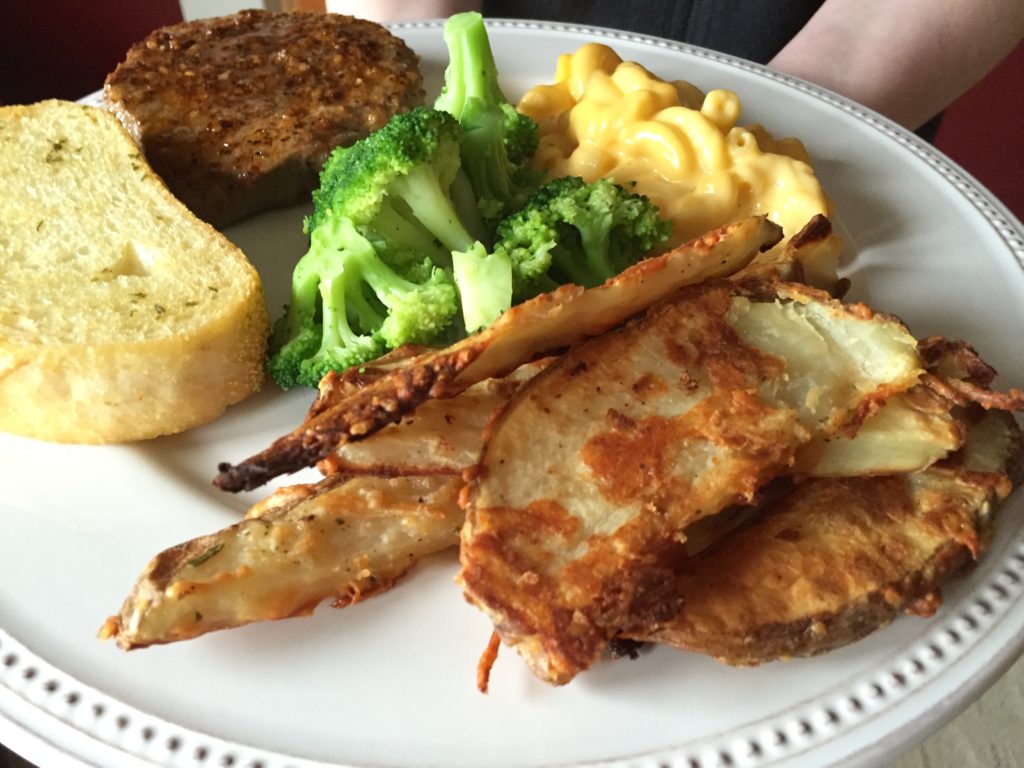 If you hate to cook or you just don't have the time to pull off a home-cooked meal, make brunch or dinner reservations for Mother's Day. (Or if you're a mother yourself–then reservations it is!) But I'm not a mom and I really enjoy the process of putting together a meal, so I look forward to cooking a meal for Mother's Day.
If you cook, not only will you save money by eating at home, but the intimate setting also allows for a longer, lingering meal, where you're really able to spend time together in a comfortable, relaxed environment. My husband and I will be out of town for Mother's Day (coincidentally, at a wedding in my hometown, so we'll spend the day with my mom), so we celebrated the holiday with Riley's mom early.
Here's what we made: steak, parmesan-ranch oven fries, steamed broccoli, and mac & cheese with bread on the side. Everything was delicious, but the star of the meal were the parmesan-ranch oven fries. Because, obviously. Yum. Hidden Valley® Original Ranch® Dressing is a staple in our house, and we love using the Hidden Valley® Original Ranch® Salad Dressing & Seasoning Mix (you know, the kind that comes in a little packet) in our meals from time-to-time. It's delicious and so fun/unexpected to take that delicious original Ranch flavor beyond the salad bowl!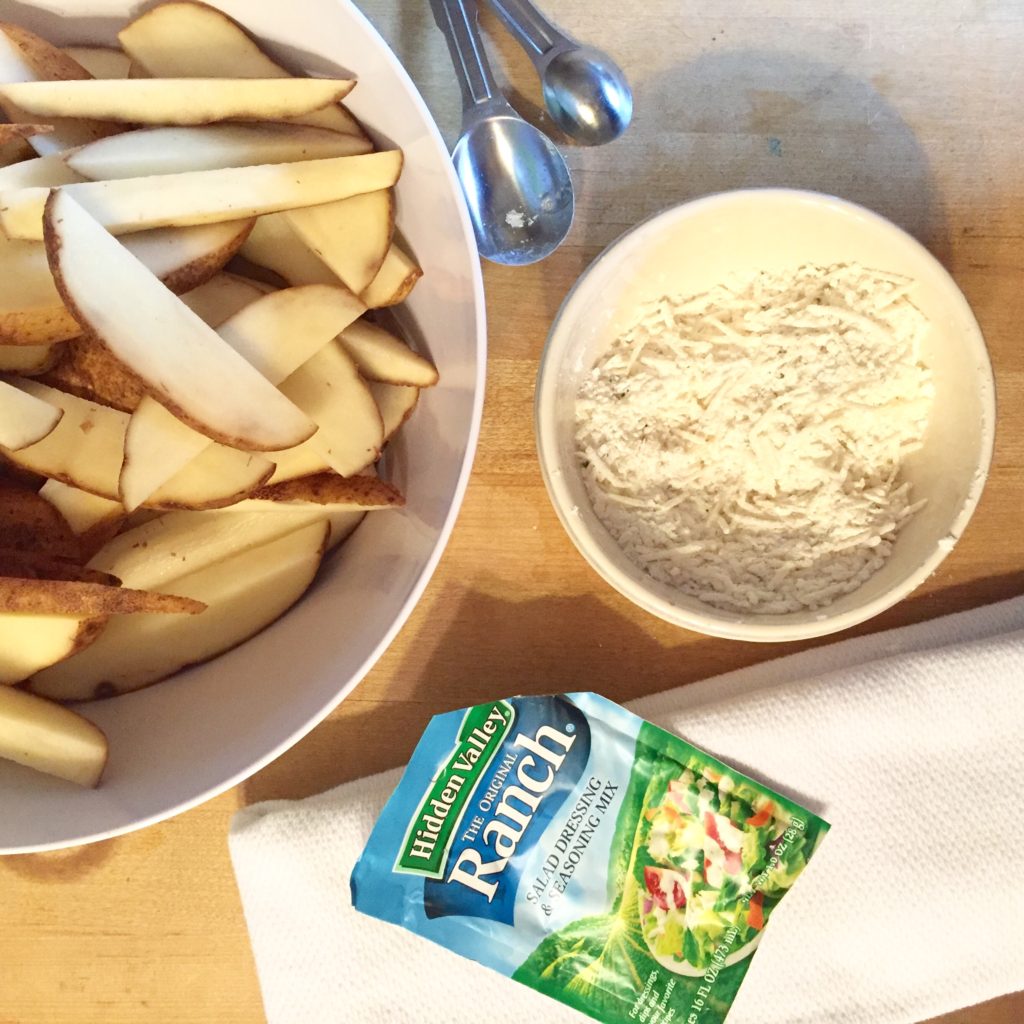 Here's the recipe for parmesan-ranch oven fries, adapted from Babble.
Ingredients
2-3 T Olive Oil
6-8 Potatoes
1 Egg, beaten
1 packet Hidden Valley® Original Ranch® Salad Dressing & Seasoning Mix
3 T Cornstarch
1/2 C Shredded Parmesan
Pepper
Instructions
Preheat oven to 425 degrees and lightly grease cooking sheet.
Scrub potatoes and slice them into thin spears.
Place potatoes in large bowl and pour beaten egg over then; stir until all potato slices are shiny from the egg.
Sprinkle with cornstarch, parmesan, and about 1/2 packet of Ranch dressing mix (you can use more or less depending on your taste).
Stir gently to evenly distribute coating.
Turn potatoes onto cookie sheet.
Bake at 425 degrees for 20 minutes.
Flip the potatoes and bake another 20-25 minutes until crisp and browned.
Enjoy!
Below is a close-up of the parmesan-ranch fries. I made six potatoes worth of fries, and just four of us ate nearly every last one. (Embarrassing or impressive? I'm not sure.) They were incredible! For more delicious Hidden Valley® Ranch recipes, click here.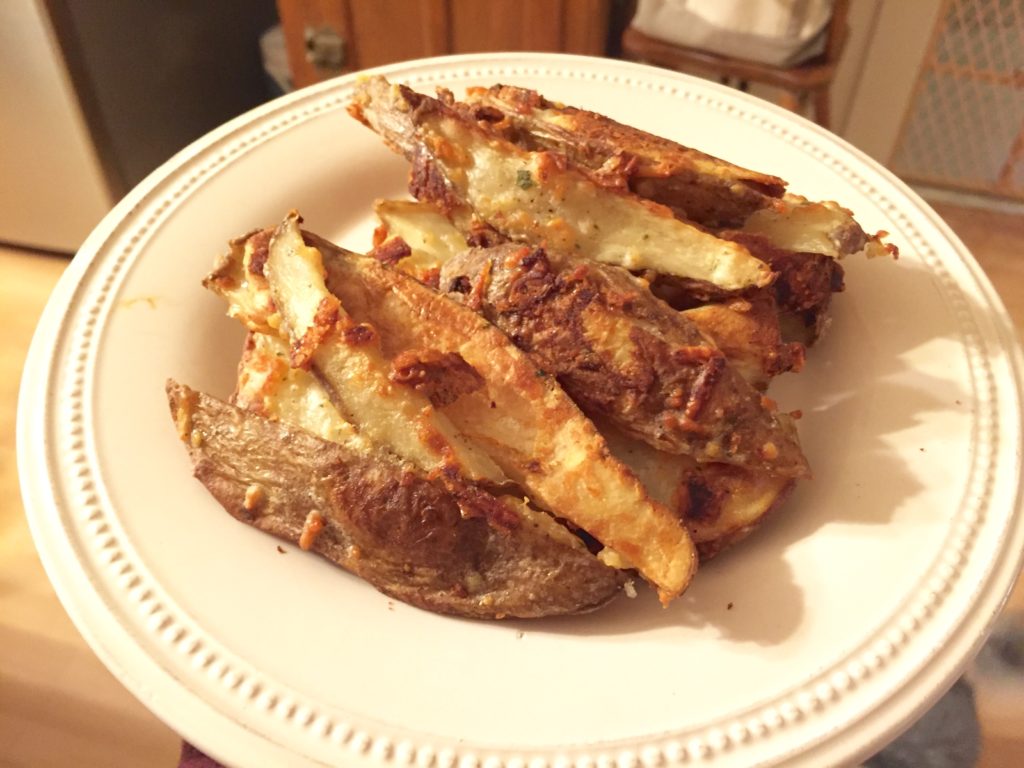 We had such a nice time spending quality time with Riley's mom to celebrate Mother's Day, even if it was a little early. I won the mother-in-law jackpot! I don't know many people who genuinely love spending time with their mother-in-law, and I really, really do. I am continually thankful for her kindness, grace, heart for the Lord, and generosity. If you're not sure what to do to honor the women you love on Mother's Day, consider cooking a homemade meal.
4 | Write Down Your Love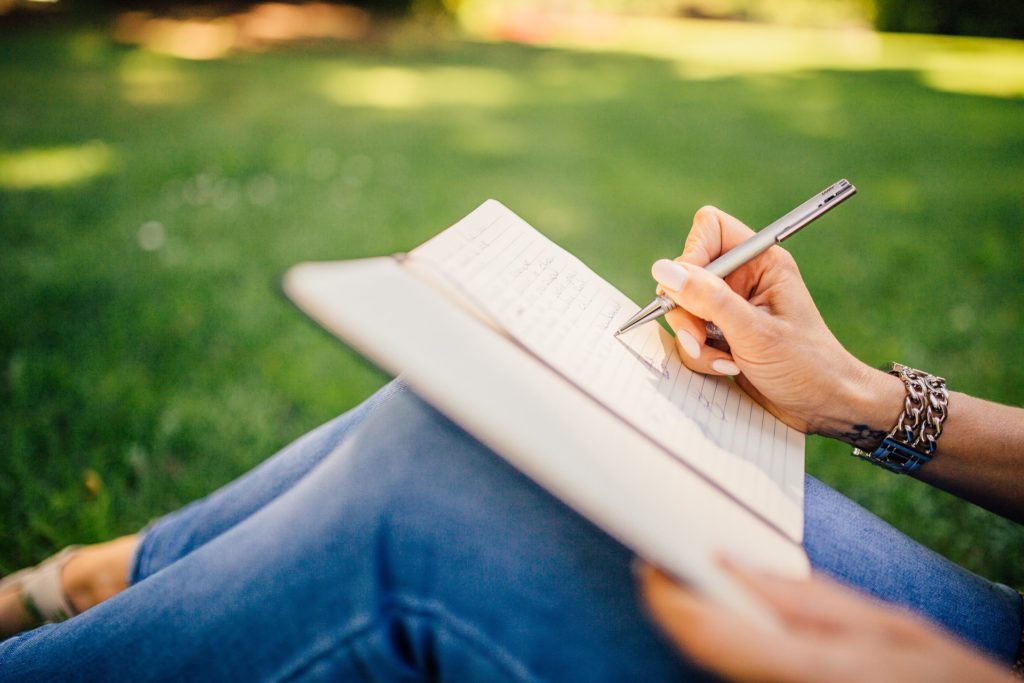 I adore words. Writing them, reading them, pondering them. The lasting nature of written words is profoundly beautiful to me. It may be awkward or uncomfortable to walk up to your mom and pour out your heart to her, even on Mother's Day–try writing down your love instead. Open up a card or get a blank piece of paper and write her a letter. Tell her what you appreciate about her, the qualities in her that you admire, recognize the sacrifices she's made for you, write down what you're praying for her.
Love written down is authentic and real, and it's lasting. Those sweet words can be reread lots of times and cherished forever. If your mom (or aunt, or grandmother, or second mom, or whoever) is special to you, but you don't know what to get her, give her the gift of words. (Another idea: If you don't enjoy writing, or you don't feel that you can accurately express how you feel through writing, consider a painting, a video, a framed photograph, etc.)
There you have it–4 simple ways to make Mother's Day special this year! Huge thanks to Hidden Valley® Ranch for sponsoring this meaningful post! For more information on the brand, check out their website, Facebook, Twitter, Pinterest, or Instagram pages.
// How do you celebrate Mother's Day? Comment below for a chance to win a $100 Visa gift card!
Entry Instructions:
No duplicate comments.
You may receive (2) total entries by selecting from the following entry methods:
1. Leave a comment in response to the sweepstakes prompt on this post
2. Tweet (public message) about this promotion; including exactly the following unique term in your tweet message: "#SweepstakesEntry"; and leave the URL to that tweet in a comment on this post
3. Blog about this promotion, including a disclosure that you are receiving a sweepstakes entry in exchange for writing the blog post, and leave the URL to that post in a comment on this post
4. For those with no Twitter or blog, read the official rules to learn about an alternate form of entry.
This giveaway is open to US Residents age 18 or older (or nineteen (19) years of age or older in Alabama and Nebraska). Winners will be selected via random draw, and will be notified by e-mail. The notification email will come directly from BlogHer via the sweeps@blogher email address. You will have 2 business days to respond; otherwise a new winner will be selected.
The Official Rules are available here.
This sweepstakes runs from 5/6/2016 – 6/26/2016
Be sure to visit the Hidden Valley® brand page on BlogHer.com where you can read other bloggers' posts!