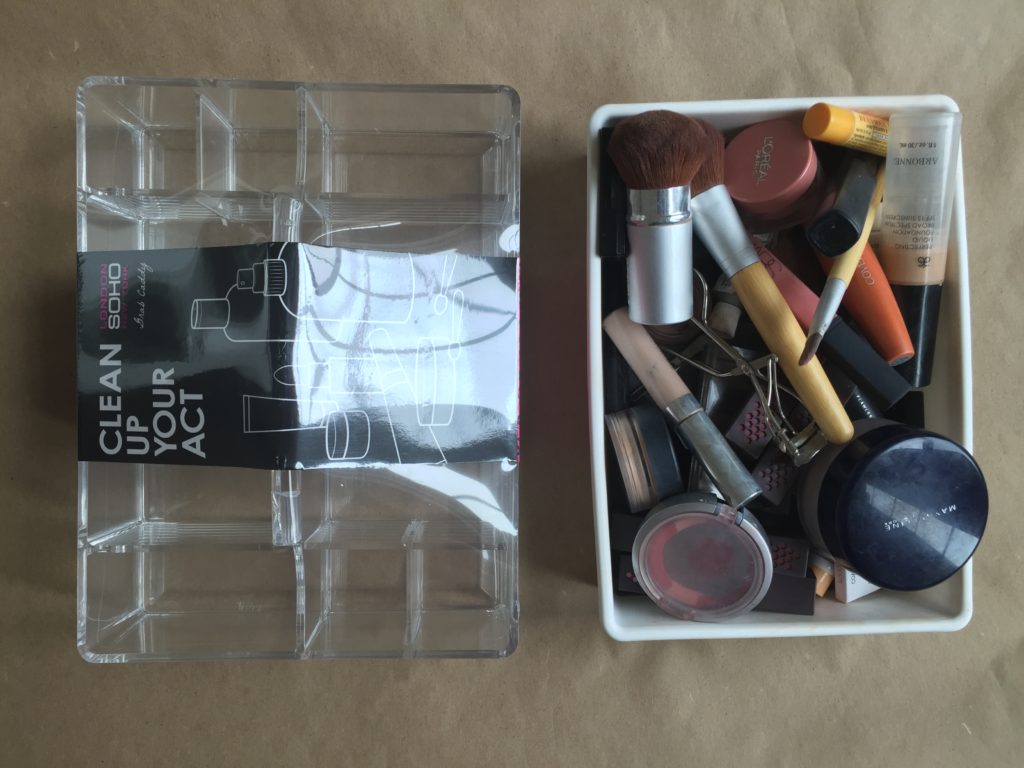 I generally don't like storing things on the counters, whether it be in the bathroom or the kitchen, or anywhere else. I love clean, clear surfaces where possible. In our apartment, I had a makeup drawer. It wasn't very big, but it was large enough for me to lay out my makeup and keep it off the countertop. Now that we're in our house, I needed a new system. I decided that I wanted something to keep in the cabinet below my sink that I could pull out to "put on my face" and then tuck away again. But I also wanted it to be organized and neat. Here's my solution!
First, this is what I was using before. This bin was one of the organizers from my makeup drawer in our apartment; since we've lived here, it's been a catch-all that I pull out and put away every day. It's too small, it's terribly disorganized, and it's ugly.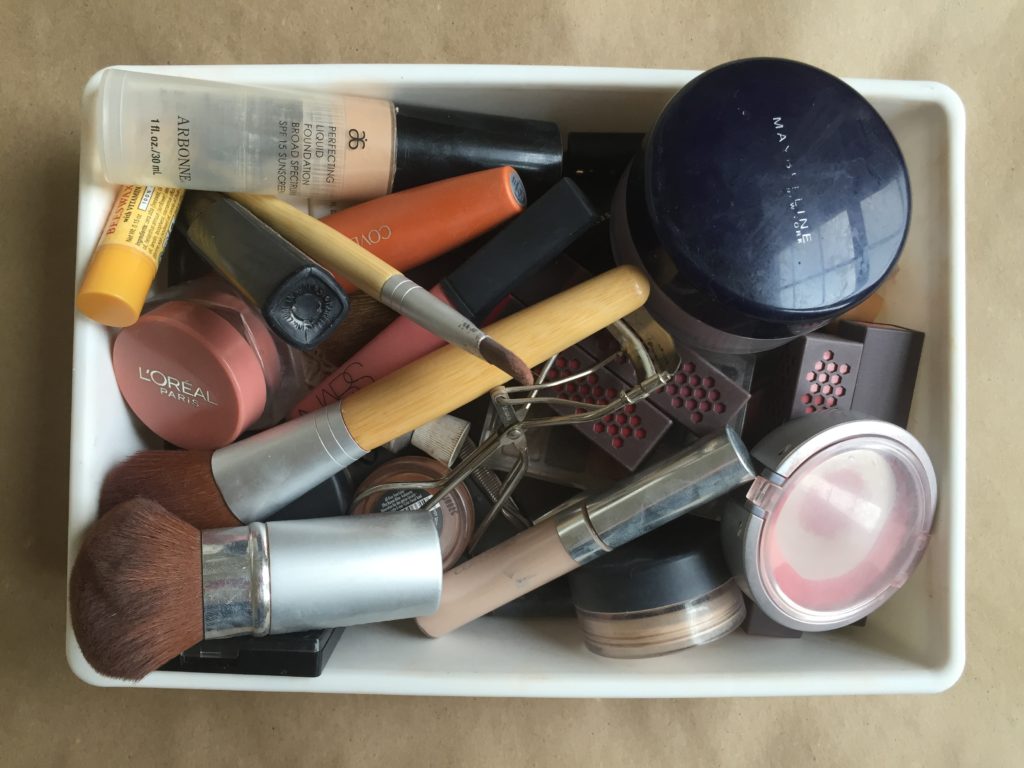 After I laid all of my makeup out, I got an idea of how much I have and was able to toss a couple of things I don't use.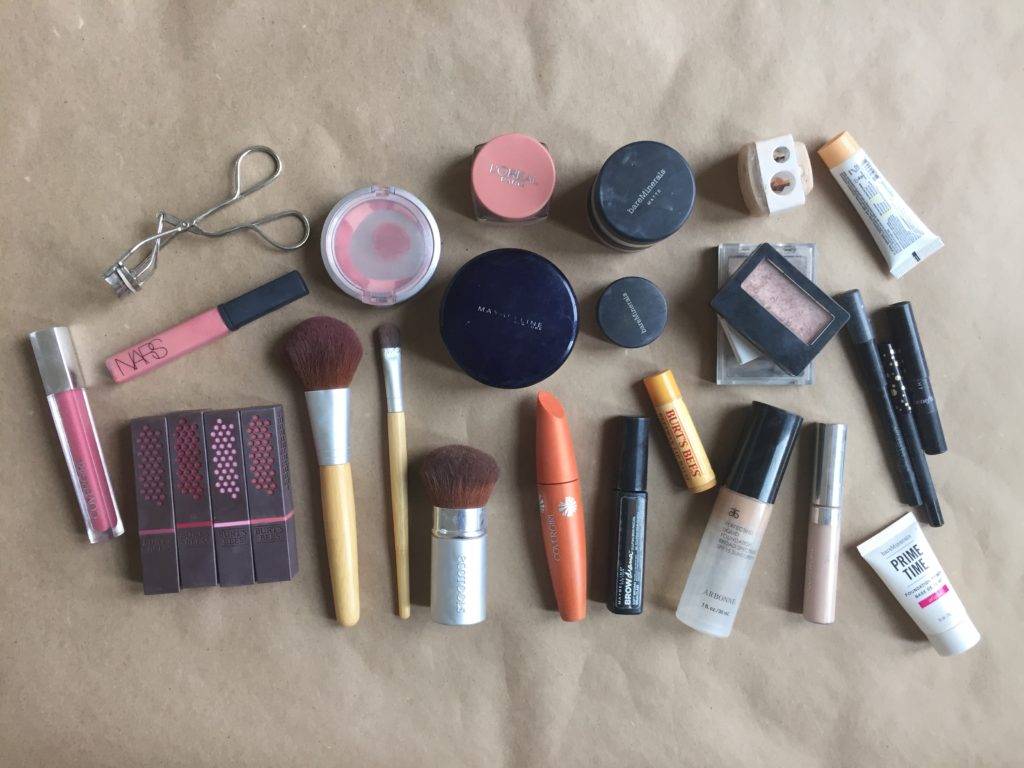 Then, I bought this acrylic caddy from Amazon for about $19. Here's what it looks like: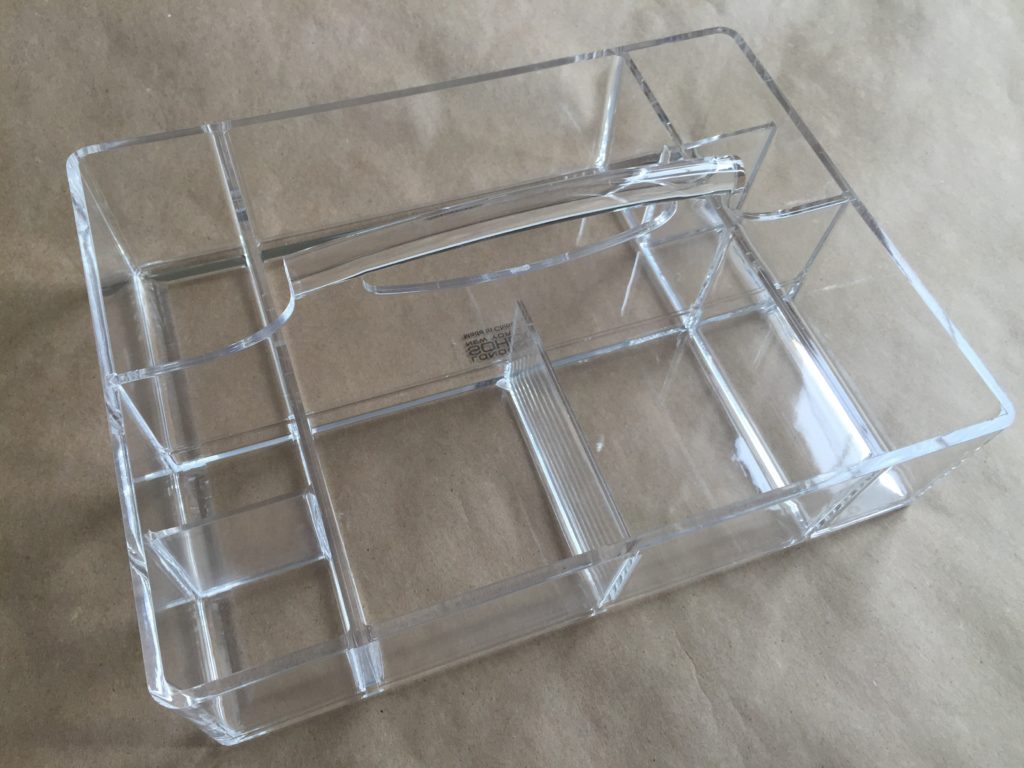 Next, of course, I filled it with my makeup, making sure to group like things together. Everything fit perfectly, and there's actually room to spare if I need it.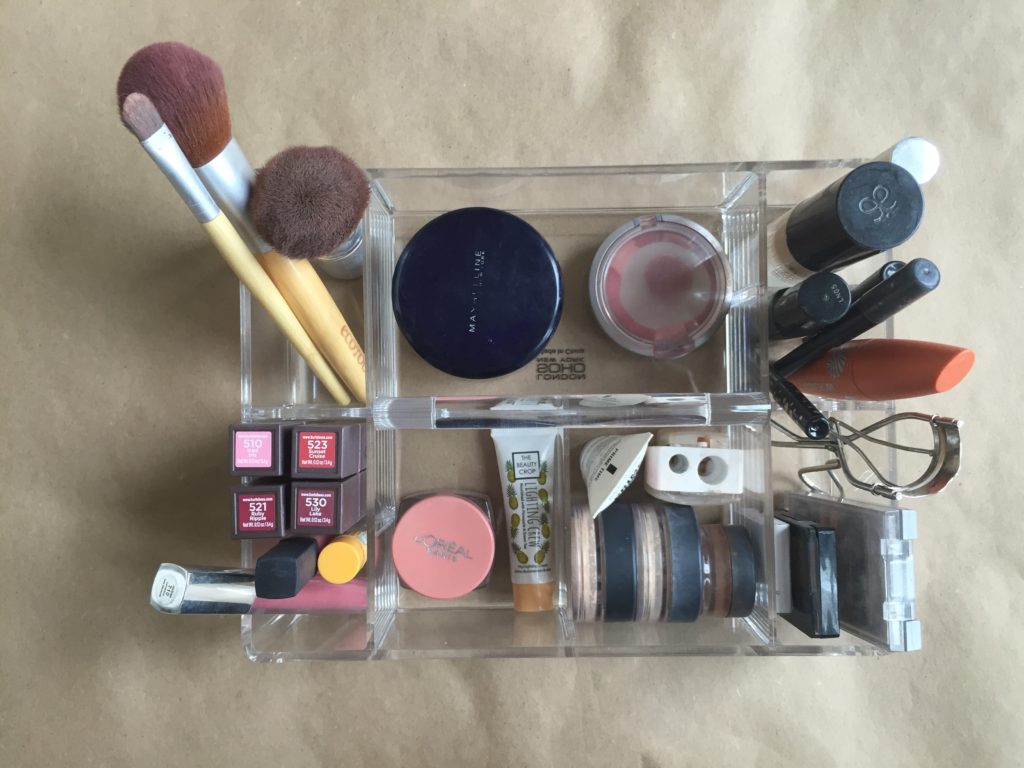 Here are some close-ups if you're interested: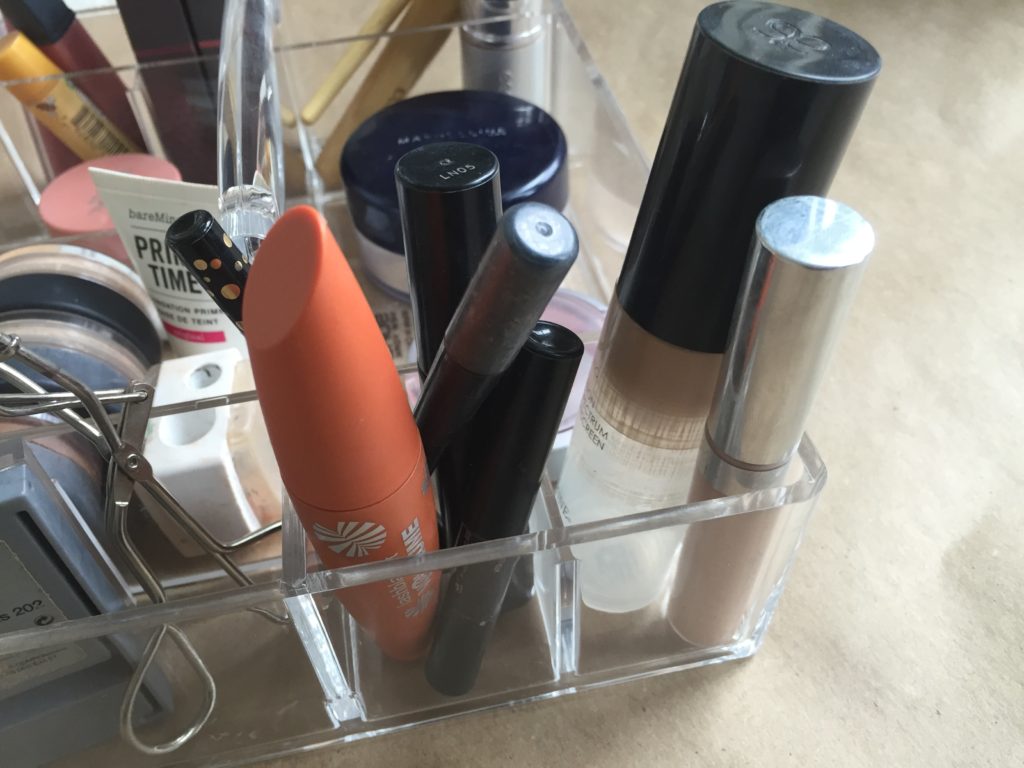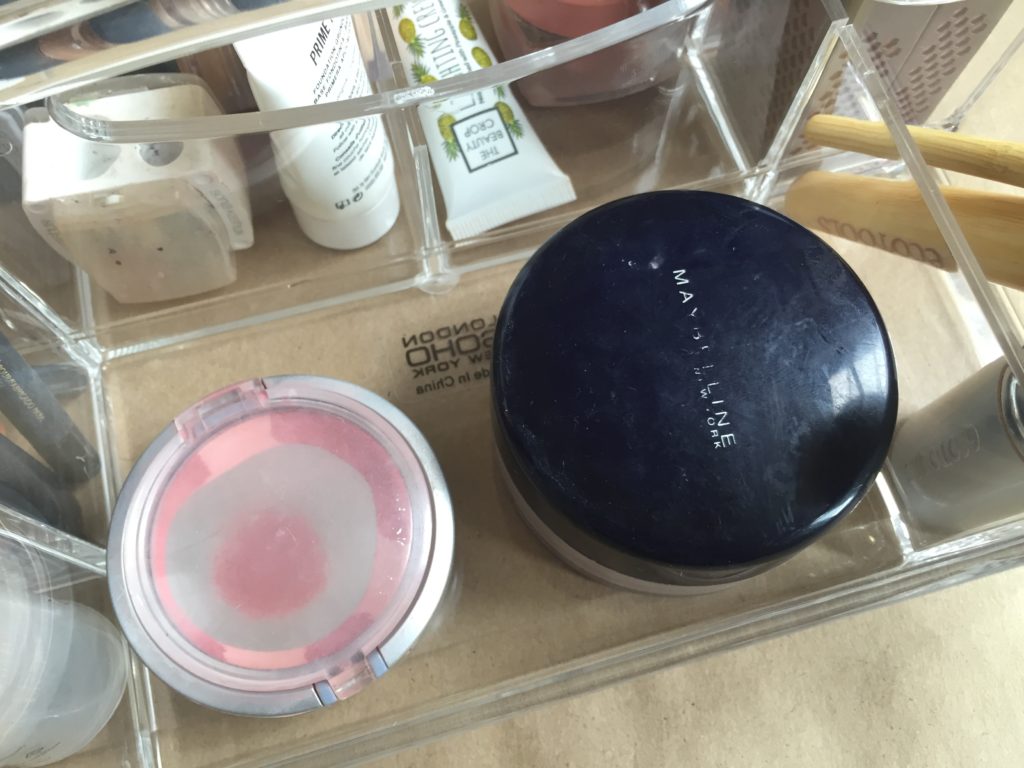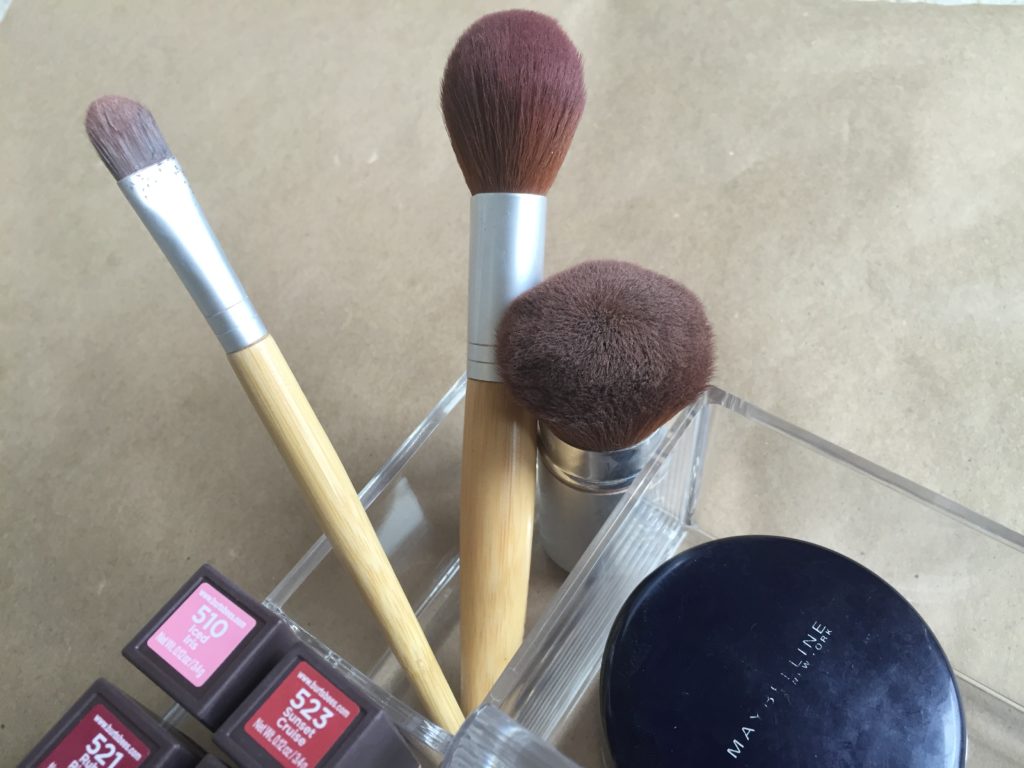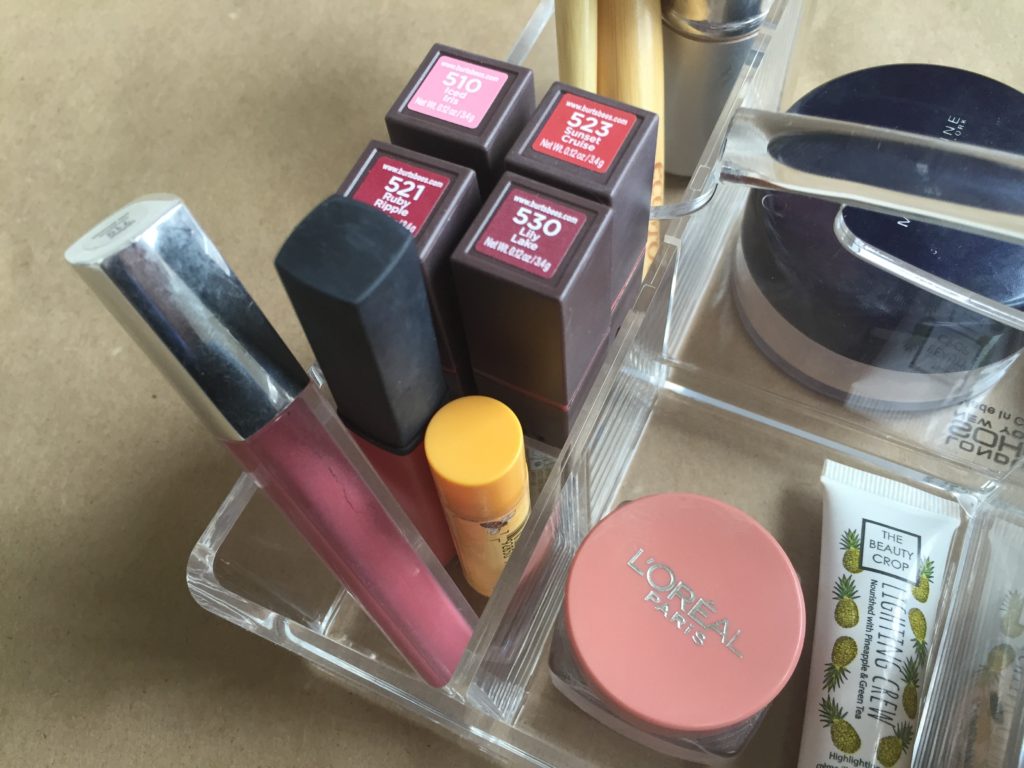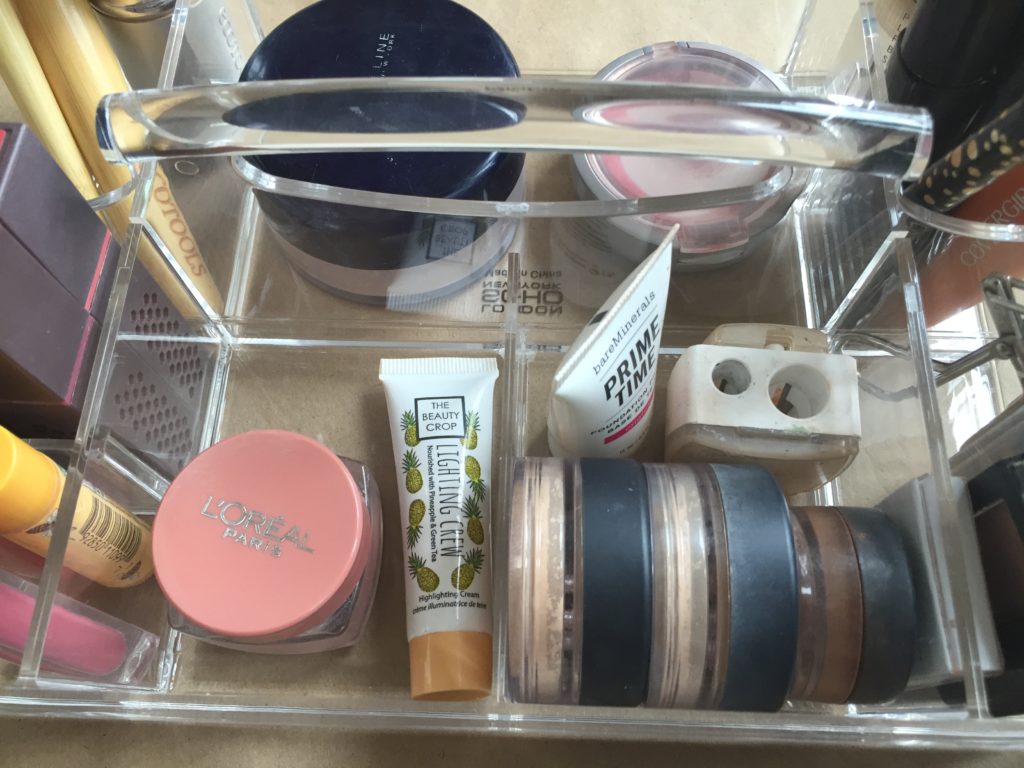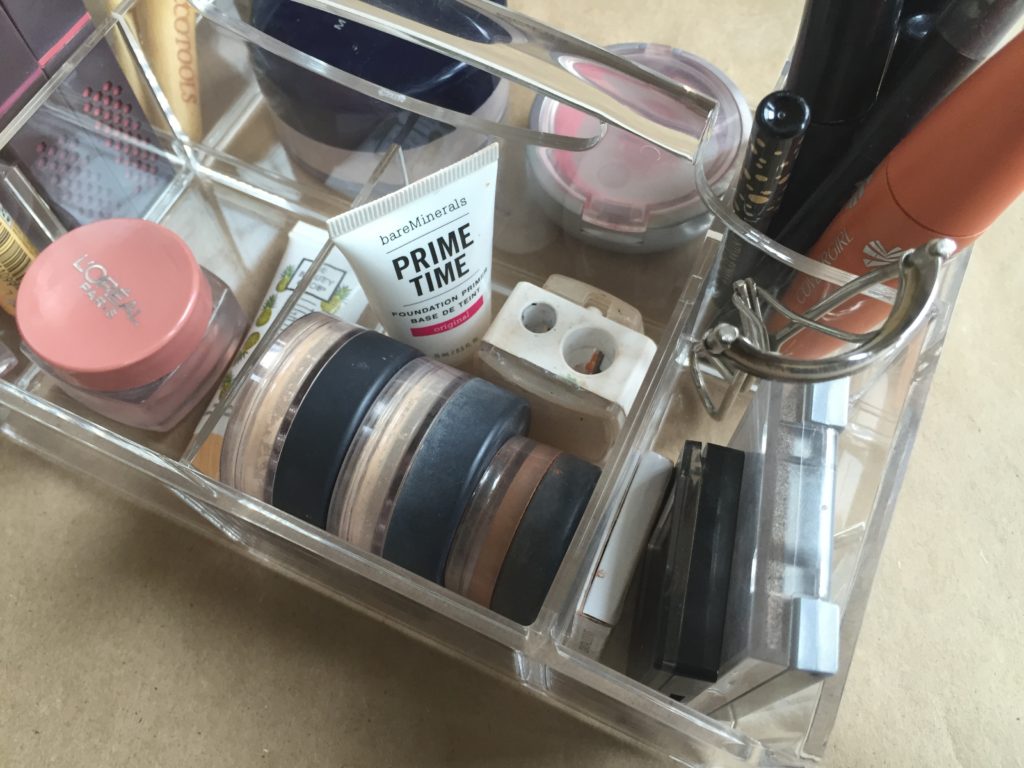 Now, I can store it under my bathroom sink, as pictured below (sorry the photo is bad, the lighting was awful).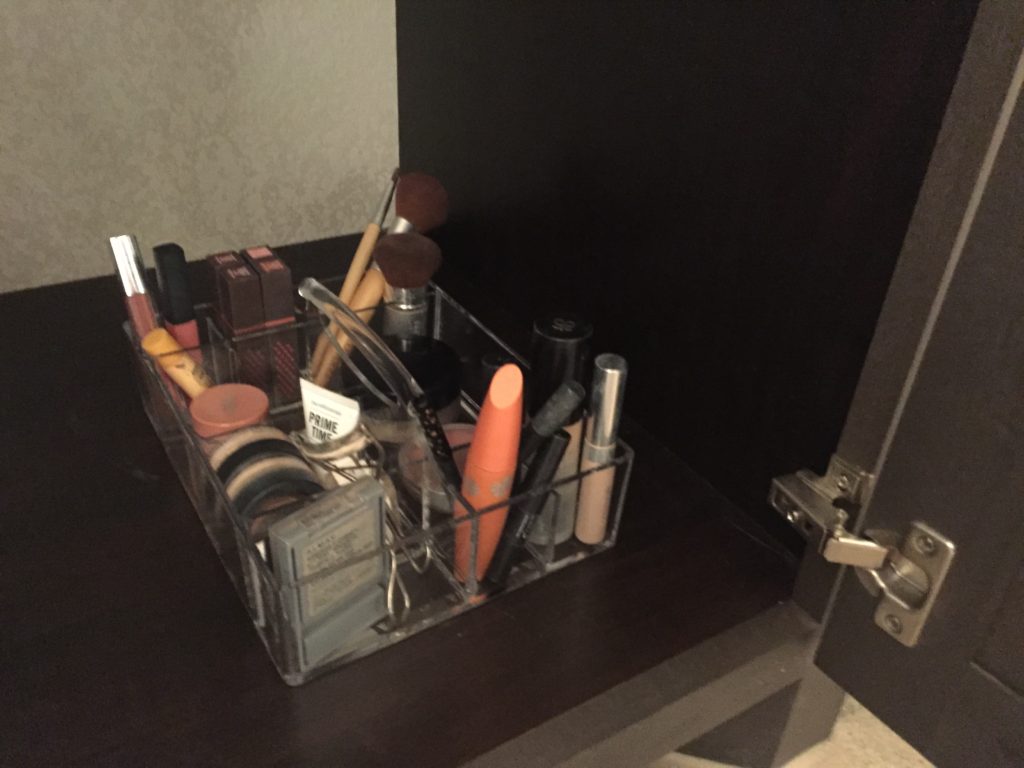 …and pull it out to set on the counter whenever I'm getting ready in the morning!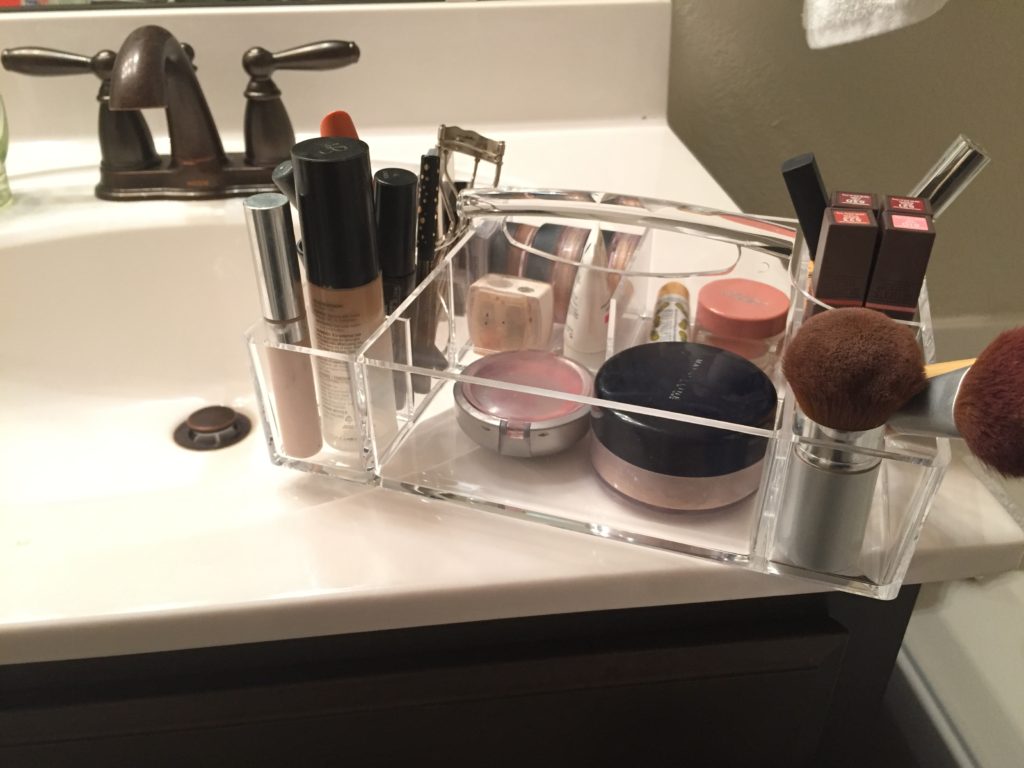 It works beautifully! And for under $20, it's a great organizational solution. I think I'll do the same thing with my hair tools and products, but in a larger caddy. This method is so convenient and easy!
//How do you organize your makeup?