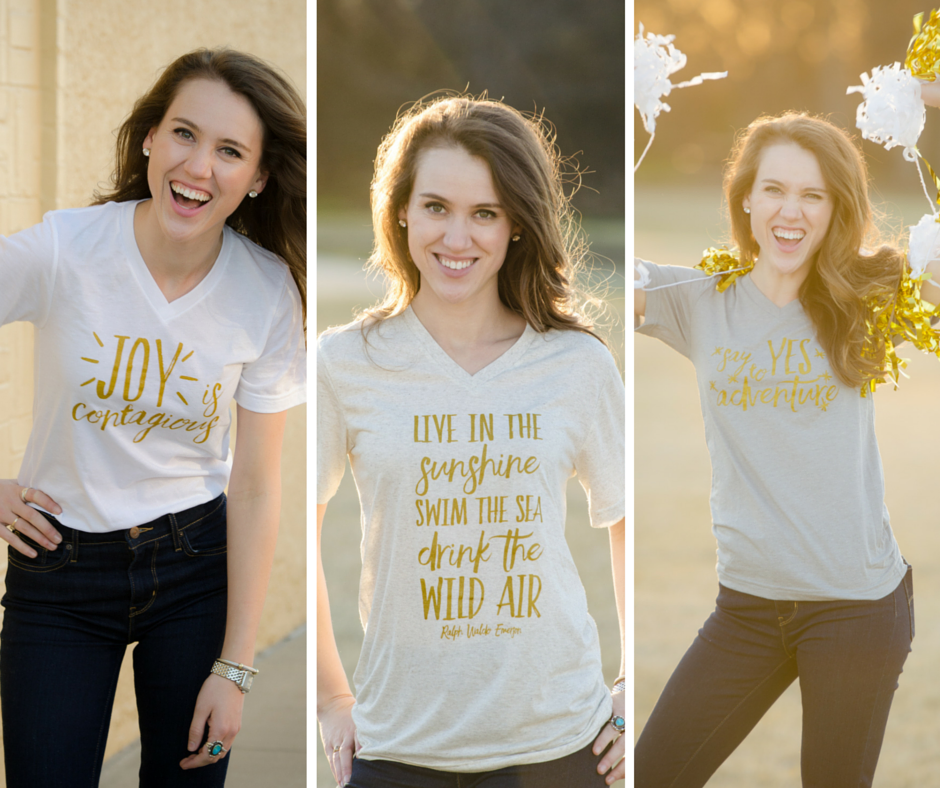 Hooray! Today's the day! It's launch day!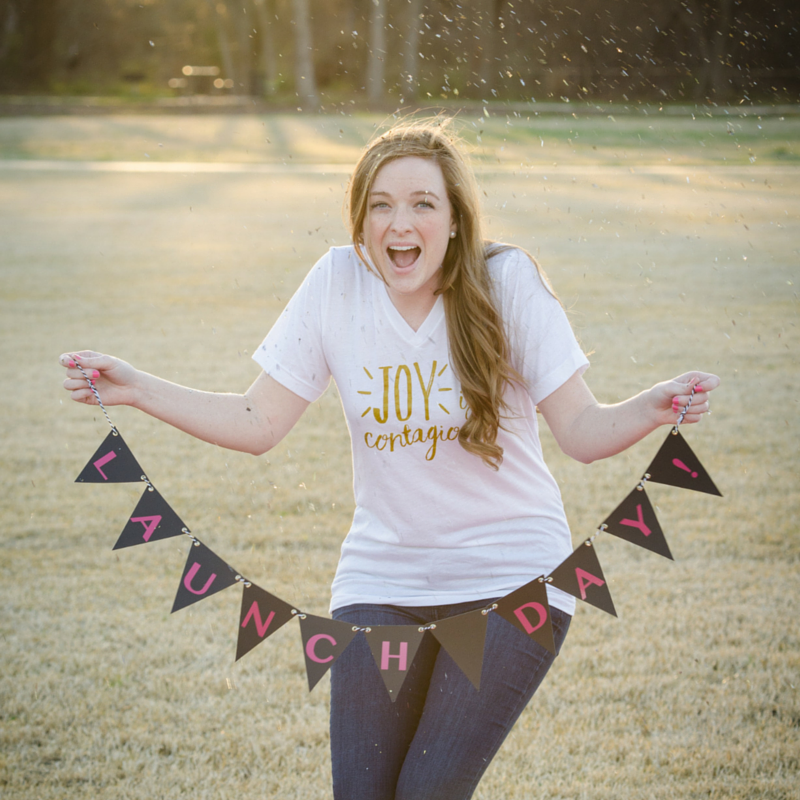 I can finally reveal what I've been working on for the past six months: a t-shirt line! This is something I've wanted to do for a few years, but I never pulled the trigger because of this or that (much like my podcast…). Finally, last Fall, I decided it was time. I began to sketch designs and make decisions. I narrowed it down to three designs, and as of today, they're all available on Etsy here!
Today I'll share photos of each design and share a little story about the meaning behind it. Huge, heartfelt thanks to my husband Riley for helping me every step of the way, for my sweet friend, Tessa, who was a wonderful model, and for my talented sister, Allie, who flew all the way to Texas to be my photographer! (All photos are by Allie Menzel, Allie Elizabeth Photography.)
Design #1: Joy Is Contagious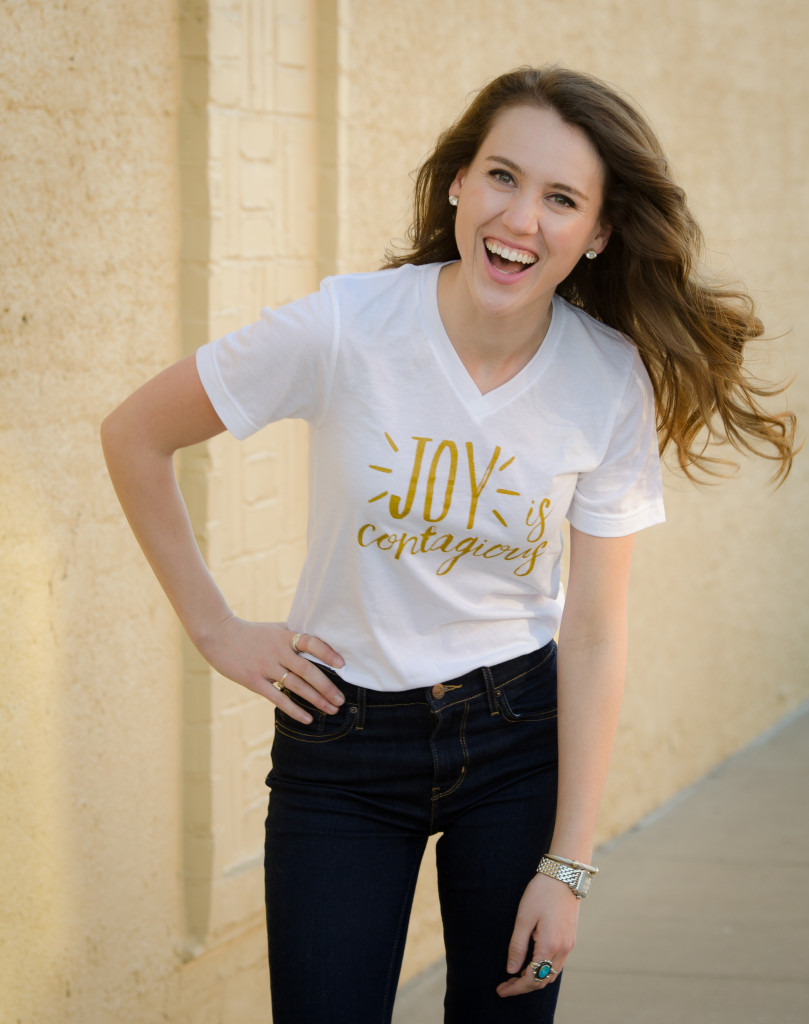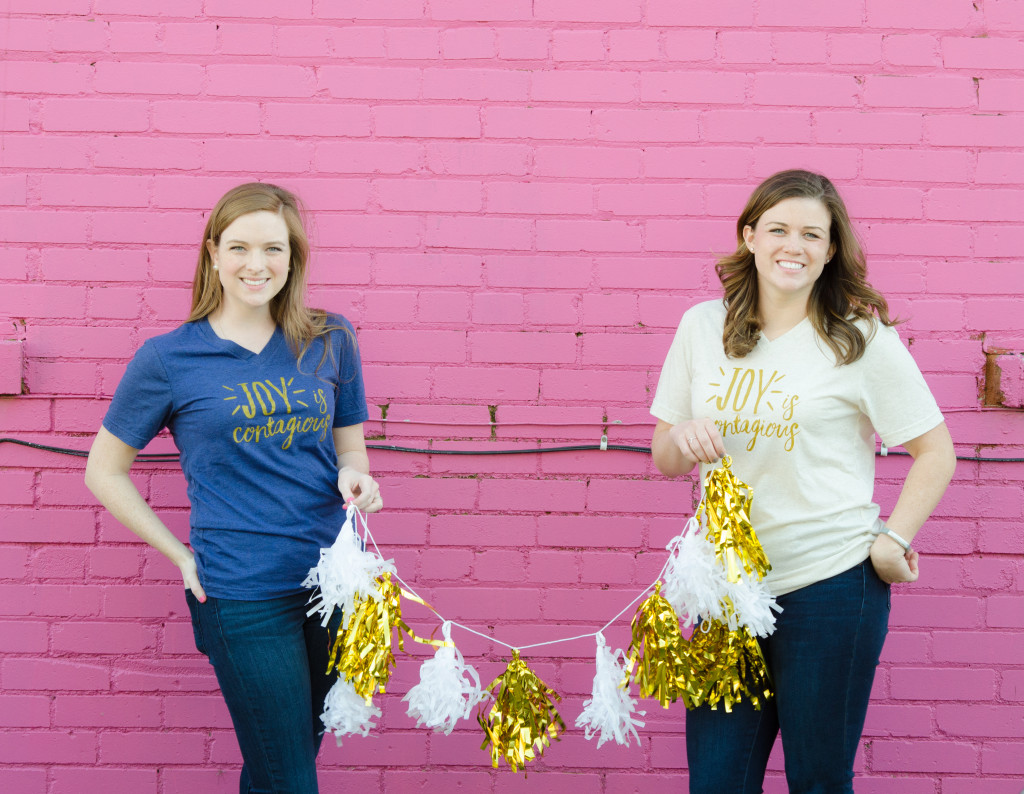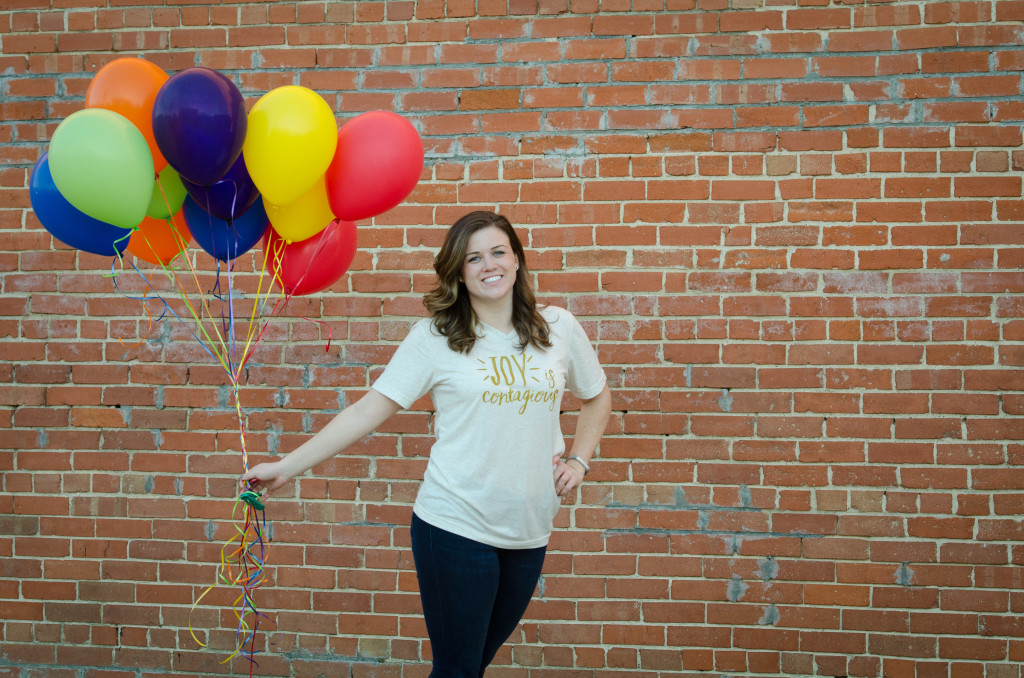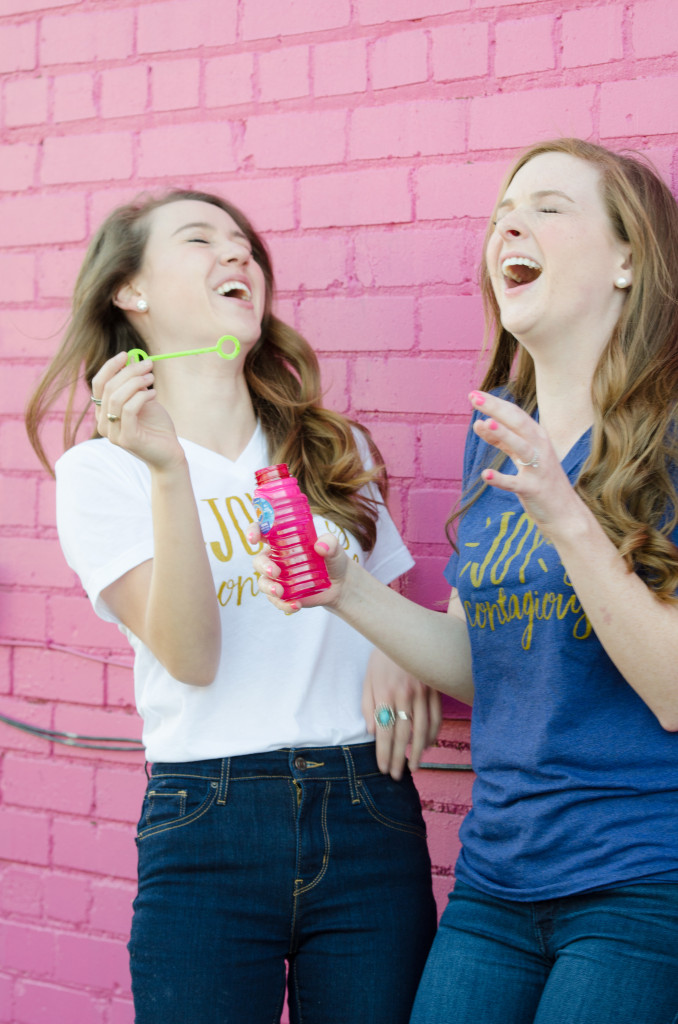 You can't wear this shirt and act grumpy. 😉 I designed this shirt because of an experience I had in college. I was a tour guide for prospective students and their families, and one afternoon, after showing a mother/daughter pair around, the mom thanked me and said, "Your enthusiasm is so contagious!" I remember thinking, at the time, that those words were one of the kindest compliments I'd ever received. Since then, I've been convinced that enthusiasm and joy are indeed contagious! I love the idea of wearing a shirt that speaks this truth. You can purchase this shirt on Etsy here!
Design #2: Live In The Sunshine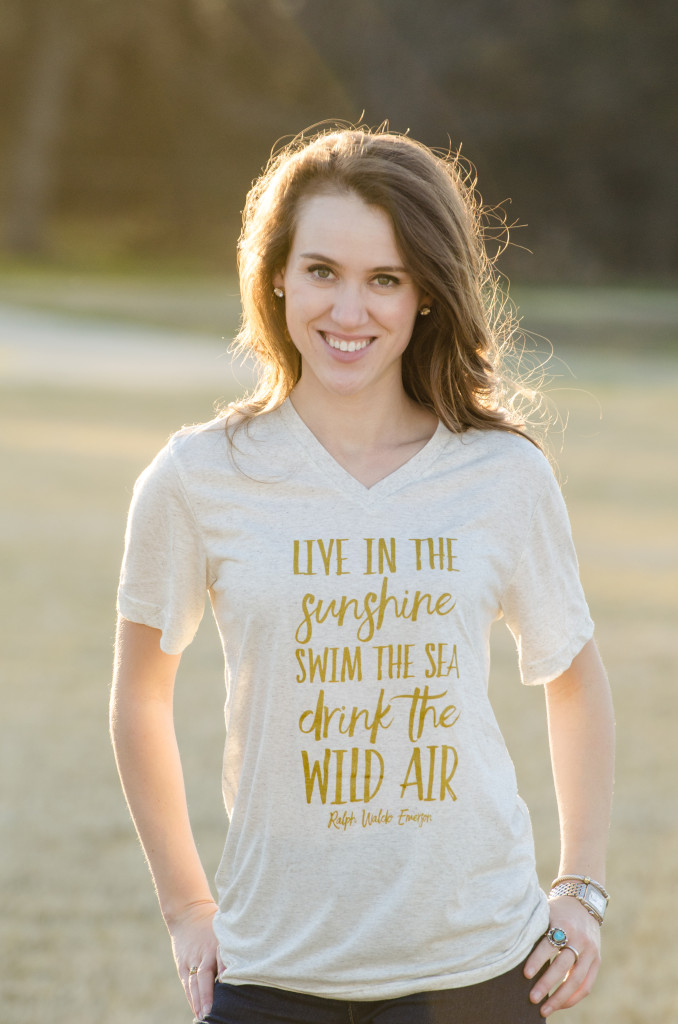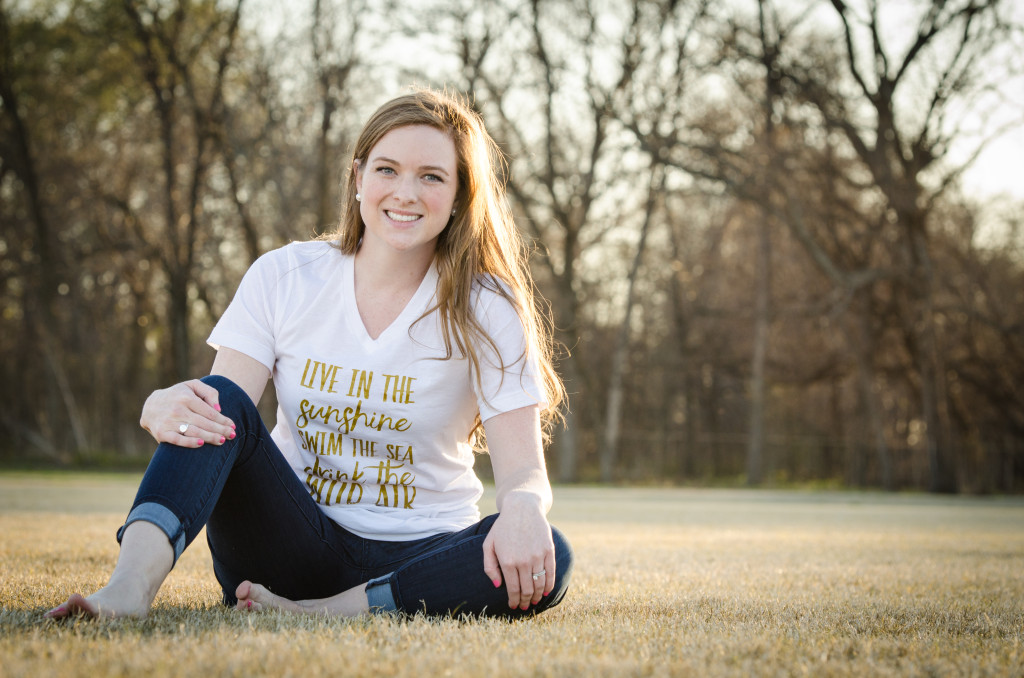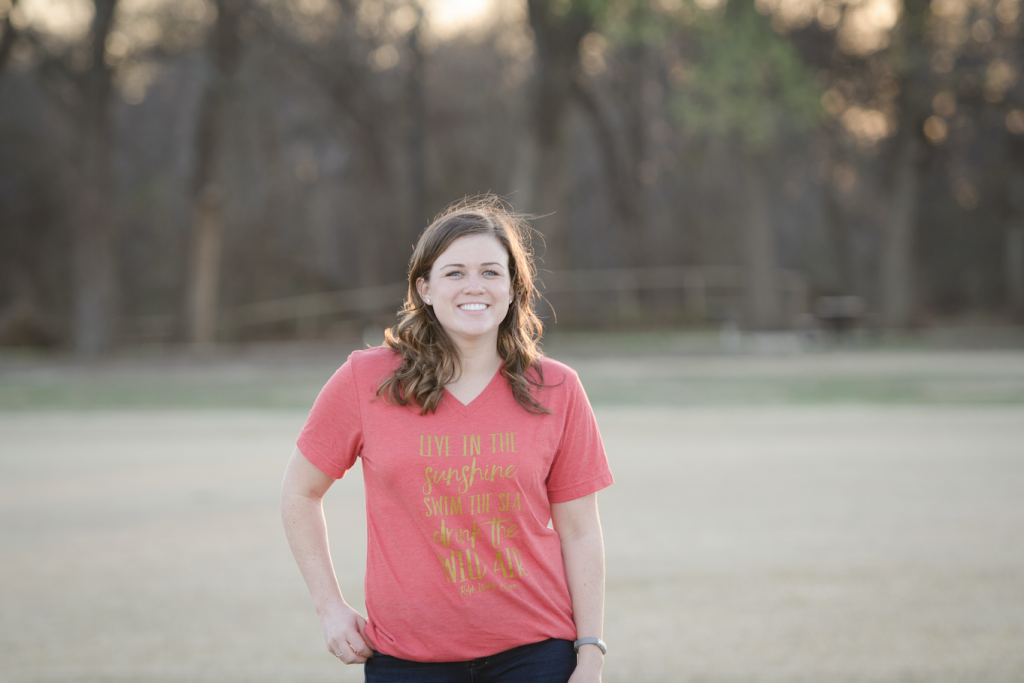 I have always, always, always loved this Ralph Waldo Emerson quote. To me, it says, "Be alive. Feel alive." There have been times in my life when my heart's been beating but I've felt dead and stuck. I want to truly live in the sunshine, to swim the sea, to drink the wild air–literally and figuratively. I want to experience the goodness of this life, even when it's challenging. Especially when it's challenging, because it's a gift to be alive. I designed this shirt because summer is right around the corner and there's no better time to live in the sunshine! You can purchase this shirt on Etsy here!
Design #3: Say Yes To Adventure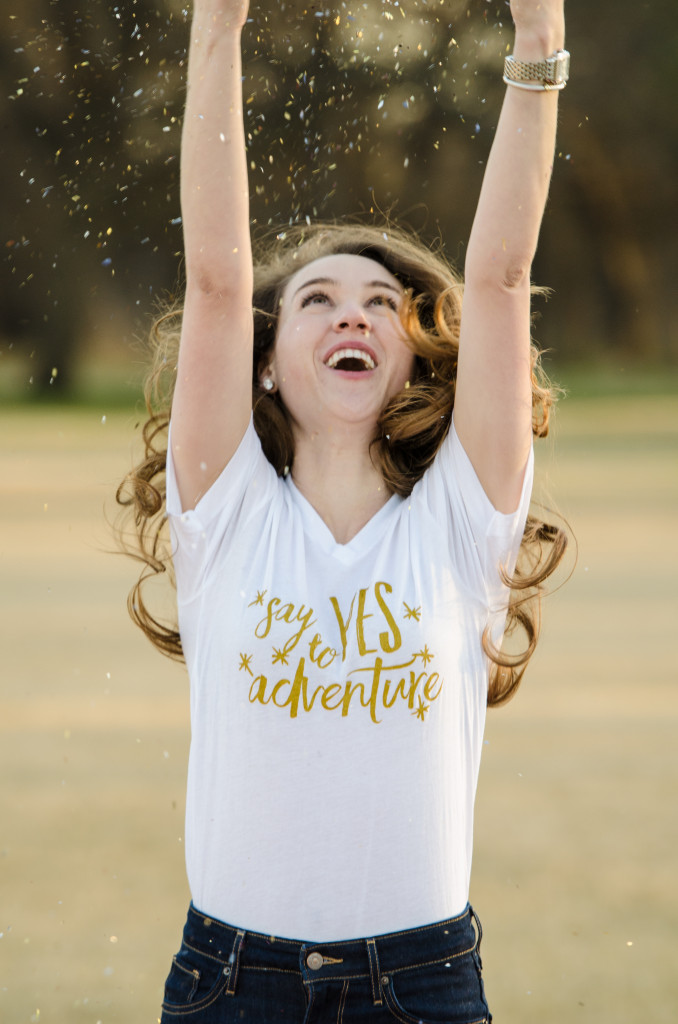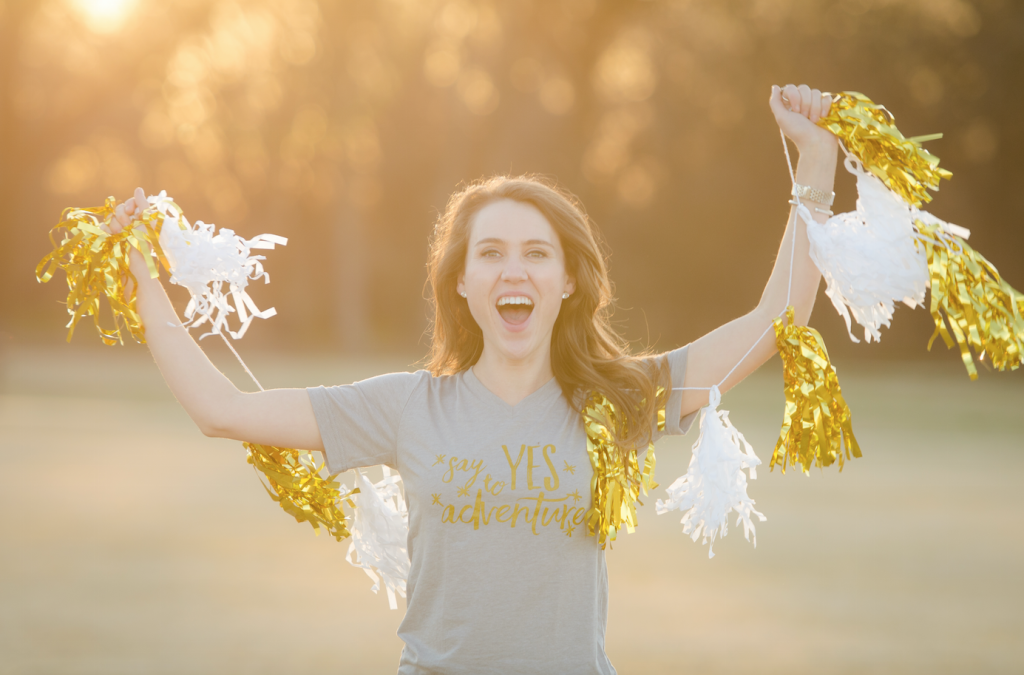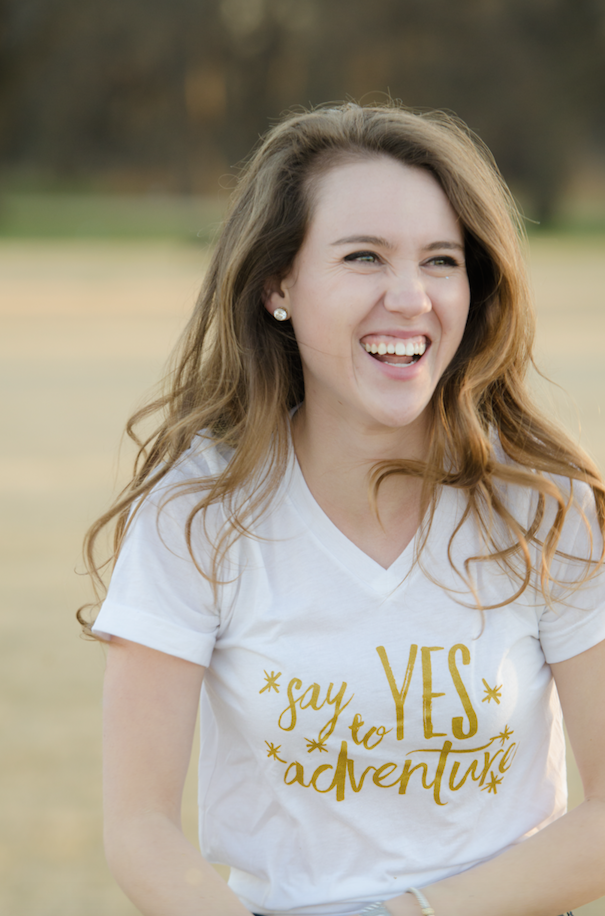 When I say yes to an adventure that God's calling me to (even if my voice is shaking), I never, never, never regret it. But I still have a hard time saying yes! I love this shirt. It's a visual reminder that it's okay to be afraid and do it anyway–to say yes to life's adventures. I saw a quote once that said "You can't live the same day for 70 years and call that a life." Amen! I want the adventure. I want to say yes! You can purchase this shirt on Etsy here!
Shirt Colors & Sizing
My shirts are a super soft and comfy tri-blend material from an LA company called Bella+Canvas. It took me almost a dozen shirts to find the right one, and these are awesome. You will love the way they feel! They can be dressed up with a statement necklace for brunch or down with some jean shorts for a day at the beach. The shirts are unisex, so they run a little big. You may consider sizing down if you're looking for a more fitted tee. (I usually wear a Medium in tees, but prefer a Small in these.)
For all three designs, you can order one of five colors: navy, red, oatmeal, white, or grey. All designs will be printed in gold ink! The colors are pictured below. (I especially love the oatmeal and the navy!)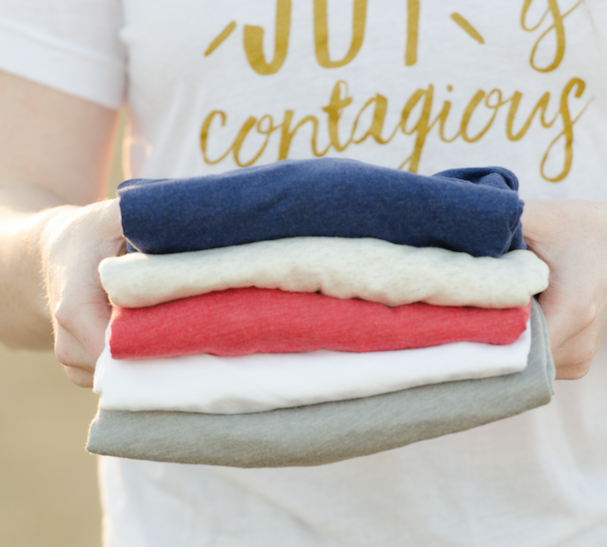 In the coming months, I hope to release some new and different designs. Stay tuned! You can view and purchase all three designs on Etsy here!