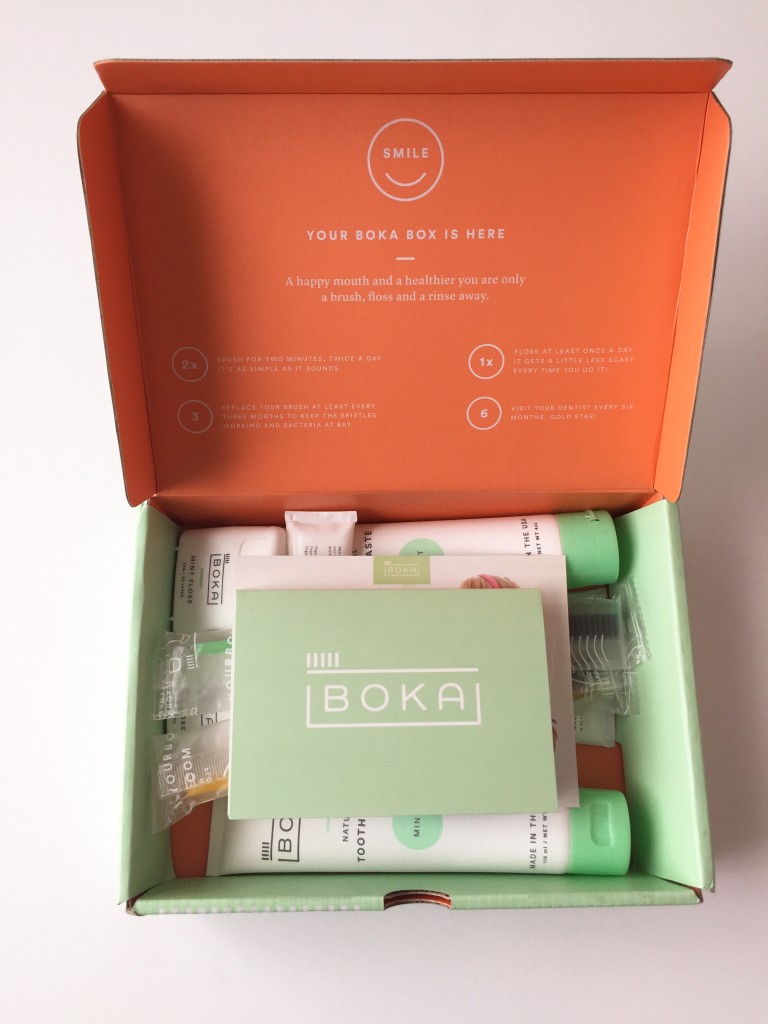 Subscription boxes are so much fun, aren't they? I've seen subscription boxes for all kinds of things, but never one focused around oral hygiene–until I saw the Boka Box! As someone who loves clean, healthy, white teeth, I was thrilled to try it. (Does anyone speak Spanish? "Boka" is a play on the word "boca," which means mouth. Cute, right?)
My slight obsession with taking care of my teeth stems from really, truly hating the dentist. I love my dentist as a person, but I can't stand sitting in the chair and being worked on. It's uncomfortable and the sounds/feelings grate my nerves! Because of this, I'm diligent when it comes to oral hygiene. The fewer dentist appointments, the better!
Boka box only simplifies my routine. (And y'all know I love simplification!) Inside the box, there are reasonable, easy-to-follow instructions for keeping your mouth happy: brush your teeth twice a day, floss once a day, and replace your toothbrush every three months, which is what the American Dental Association recommends.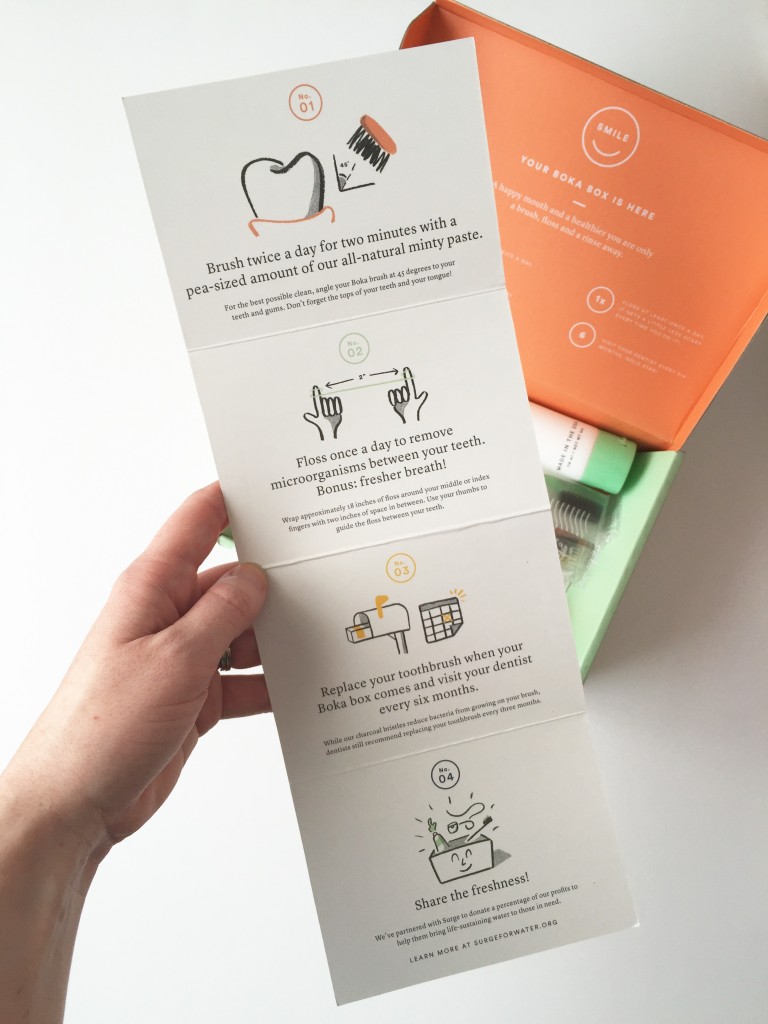 And then, of course, the box has everything you need to do that! For each person in your household, you'll get a toothbrush, a tube of toothpaste, and a spool of floss. If you have children, you can choose child-sized toothbrushes! I also opted into getting Cocorinse, which is coconut oil, spearmint oil, and peppermint oil for oil pulling, which I'll explain later. Everything in the box is super natural and high-quality, which is important, since, you know, it's going in your mouth!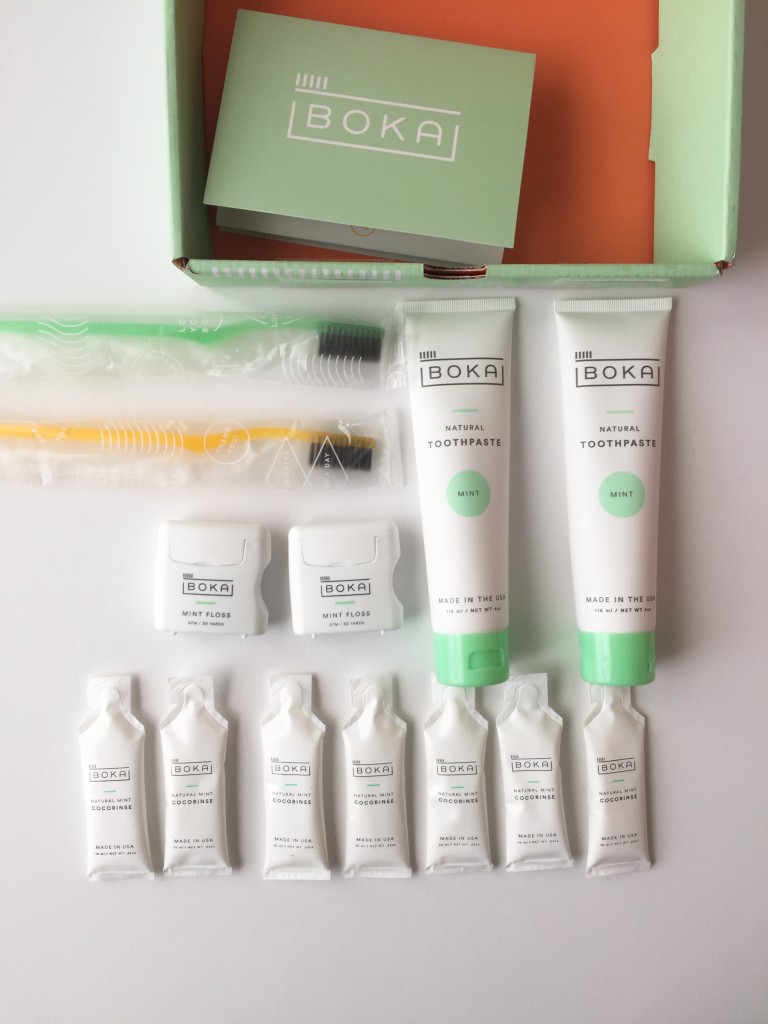 Let's take a look at the toothbrushes first. The bristles are dark because they're made with Binchotan activated charcoal bristles, which naturally helps prevent bacteria from growing on your brush–I thought this was so cool! The brush head is really soft, much gentler than any other toothbrush I've used. I ended up liking it a lot; I have sensitive gums, and this brush was soft enough that they didn't get inflamed or bleed.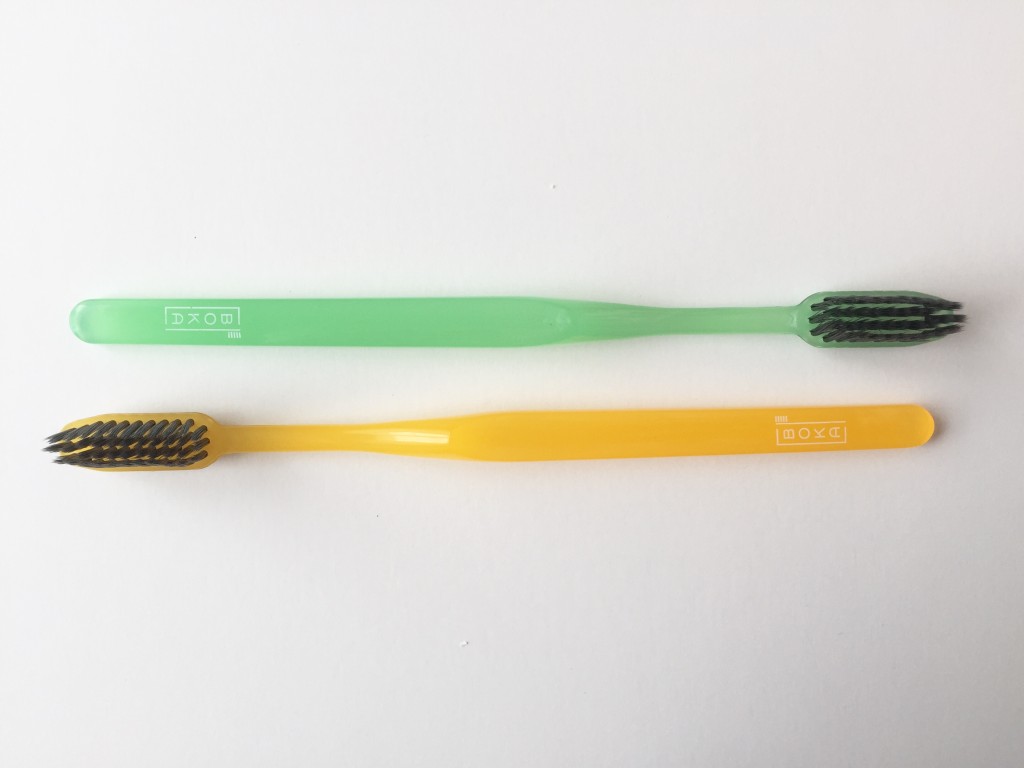 The minty toothpaste is made with peppermint and spearmint essential oils and contains no sodium lauryl sulfate (SLS), fluoride, triclosan, artificial flavors, or parabens. It tastes really good, like "wintermint" flavored gum. My teeth and mouth felt fresh for a while after brushing with this toothpaste, which I love.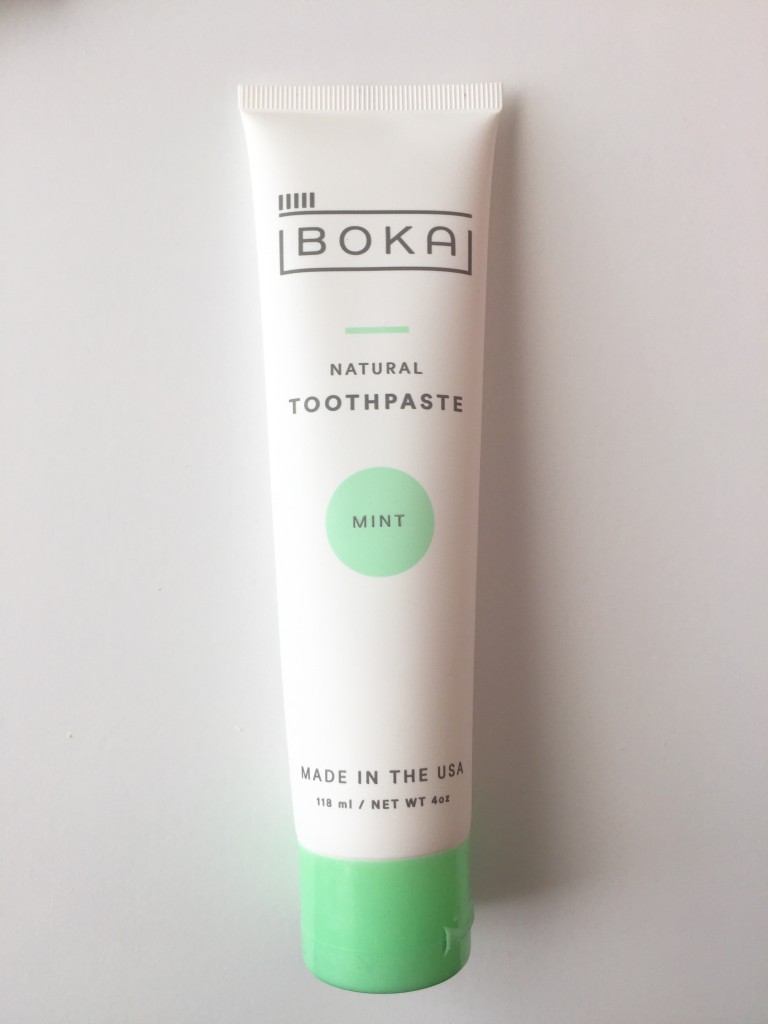 The Boka floss is wrapped in beeswax, another awesome natural touch. It glides smoothly and expands between your teeth to give you a super-clean mouth and gums. I loathe flossing, but try to do it regularly since I know how important it is. This floss made flossing as enjoyable as flossing could be. 😉 (It's also Teflon-free and petroleum-free!)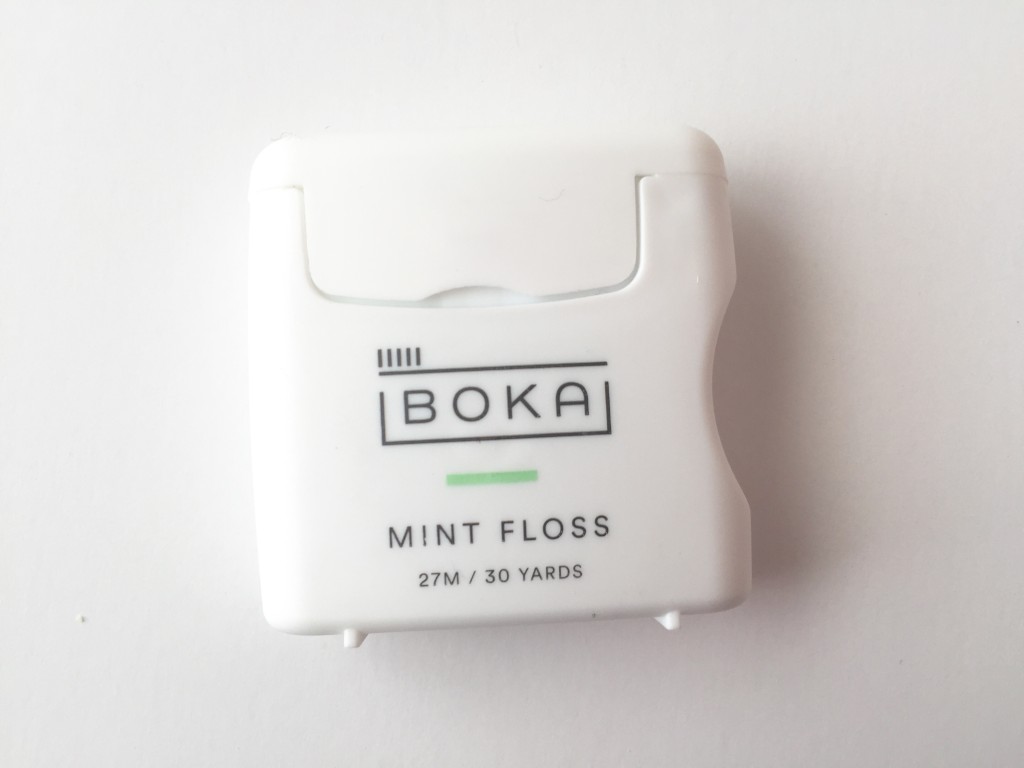 Finally, the Cocorinse. It's essentially like a natural, more effective version of mouthwash. You can read the information about the Cocorinse below on the card that was included in my box. I've heard about oil pulling forever, so I was looking forward to trying it, especially since this coconut oil is minty. It wasn't my favorite (you know how weird I am about textures), but my mouth definitely felt fresh afterwords. Riley, on the other hand, enjoyed it a lot!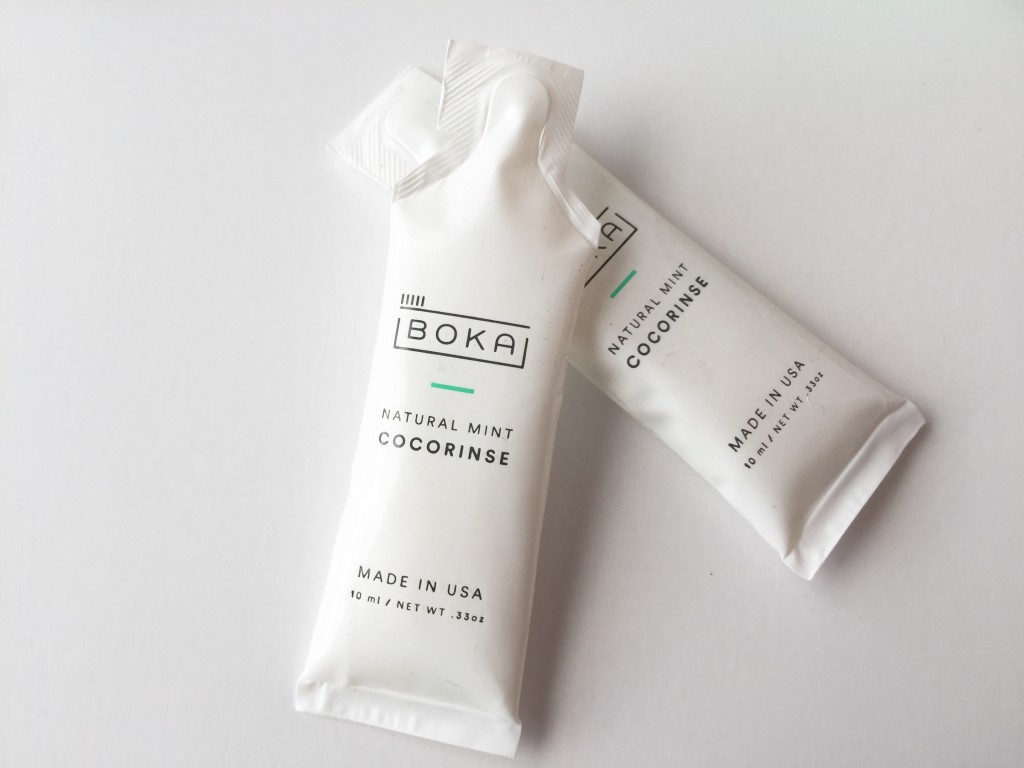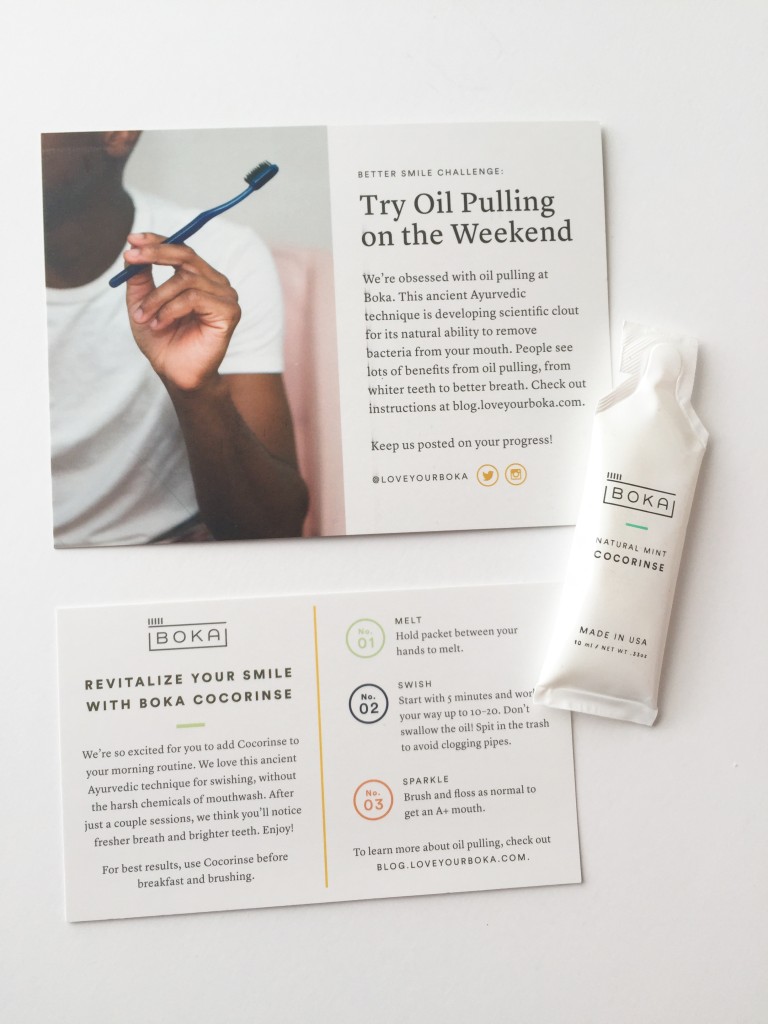 The best thing about Boka box is that it gets delivered every three months, so you'll never run out of product or use an old, nasty toothbrush. (You can cancel at any time.) If you're interested in trying a subscription or purchasing individual products, head over to Boka.com and enter the code "BLAIRBLOGS25" for 25% off!
// How do you take care of your teeth? Would you be interested in a Boka Box subscription?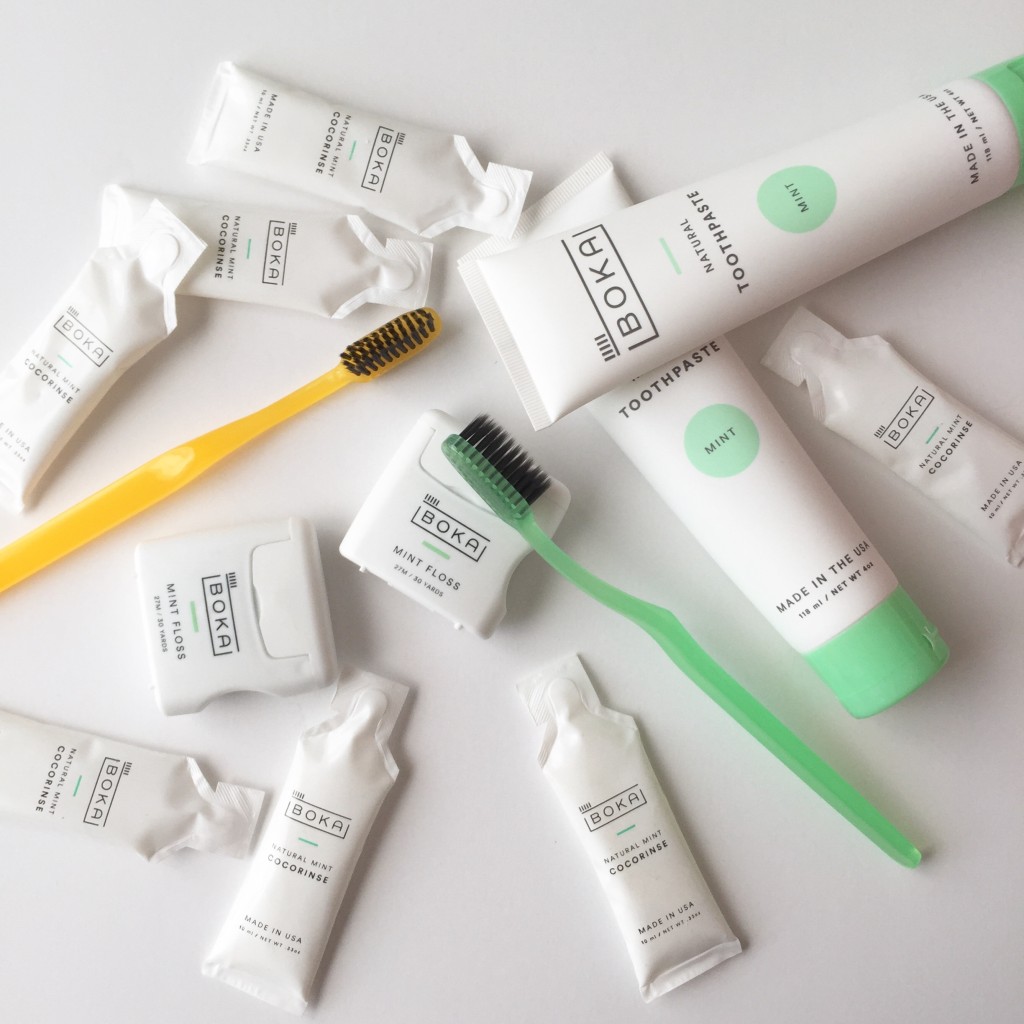 I was selected for this opportunity as a member of Clever Girls and the content and opinions expressed here are all my own.