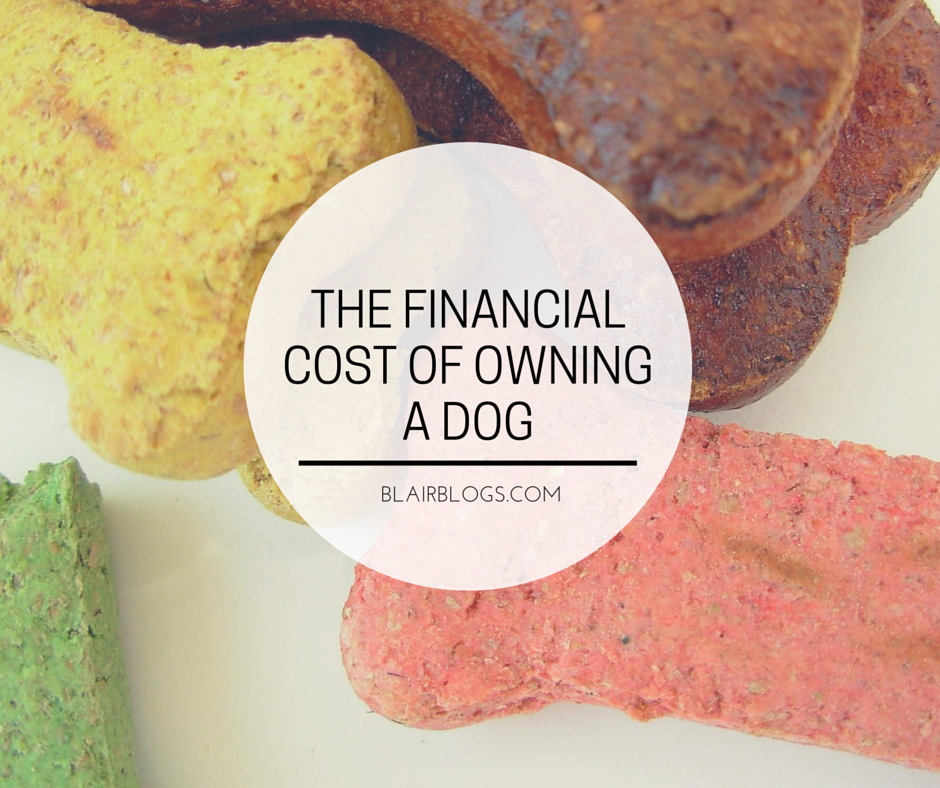 I have a sweet dog named Charley, and he's my favorite. He's the co-star of my Instagram, my constant companion, and my comic relief. He wasn't meant to be a therapy dog, but he's basically become one–just a few minutes with him and any anxiety I'm dealing with just melts. I never had any pets growing up, so I didn't have the opportunity to know the love and bond that's possible between a human and a dog. In the past two and a half years with my guy, I've been blown away by how deeply I love all nine pounds of his cuteness and the massive impact he's made on my life. Since I've graduated from college, he's literally been my only constant. There was a while when it was just me and Charley against the world! Now that I'm married, he perfectly rounds out our little family with his endless kisses and cuddles.
I could go on for hours, but in an effort to stay on-topic, here's the reality: as wonderful as they are, dogs cost money. They cost time, attention, and energy, too, but they cost a lot of money. I've had several readers ask me to outline the financial cost of owning a dog since they were considering a furry addition to their family, but wanted an honest breakdown first. Let's get started!
Please remember that these are my estimations based on my experience. Use common sense and adjust where necessary. All items are linked to the item(s) most similar to what I have.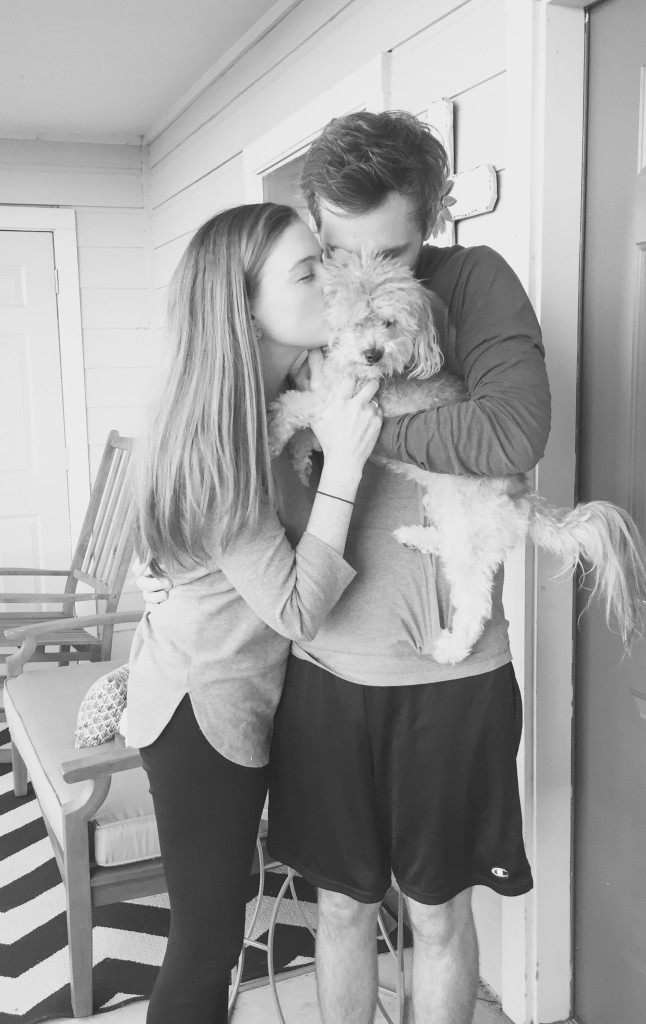 One Time Costs
There are some costs associated with dogs that aren't recurring. (Or, if they are, they're very infrequent.) I've outlined those below. Please note that I have not included an adoption fee or the cost of purchase from a breeder because that can vary so much–you'll need to add that in based on your plan.
Monthly Costs
Quarterly Costs
Bi-Annual Costs
Annual Costs
Vet check-up: $50+/-, depending on vaccinations/medications/procedures needed
Shampoo: $8
Stain remover: $6 (if you have a puppy, you will go through a bottle of this every couple of weeks!)
Miscellaneous Costs
Dog-sitter (I use Rover): $25+/-/night
Unexpected vet visits: $50+/- (I usually have to take Charley into the vet unexpectedly about twice a year for various reasons. Sometimes, everything is fine, and it's about $50 for the check-up, other times, tests and medications are required, which have totaled over $500.)
Training classes: $30+/-/class
Flight boarding passes for dogs: $150+/-/round-trip flight
For puppy owners: replacing chewed/ruined items (shoes, carpet, furniture, etc.)
Costs To Consider
These are costs that you may want to consider; I have not personally incurred them.
Invisible or physical fence
Vitamins
Dog walking service
Baby gates
Doggy clothing and accessories
Totals
I estimate that we spend about $900-$1100 annually on Charley now–the cost varies based on the year, Charley's health, our circumstances and travel, etc. In his first year, I estimate that I spent about $1700-$2200.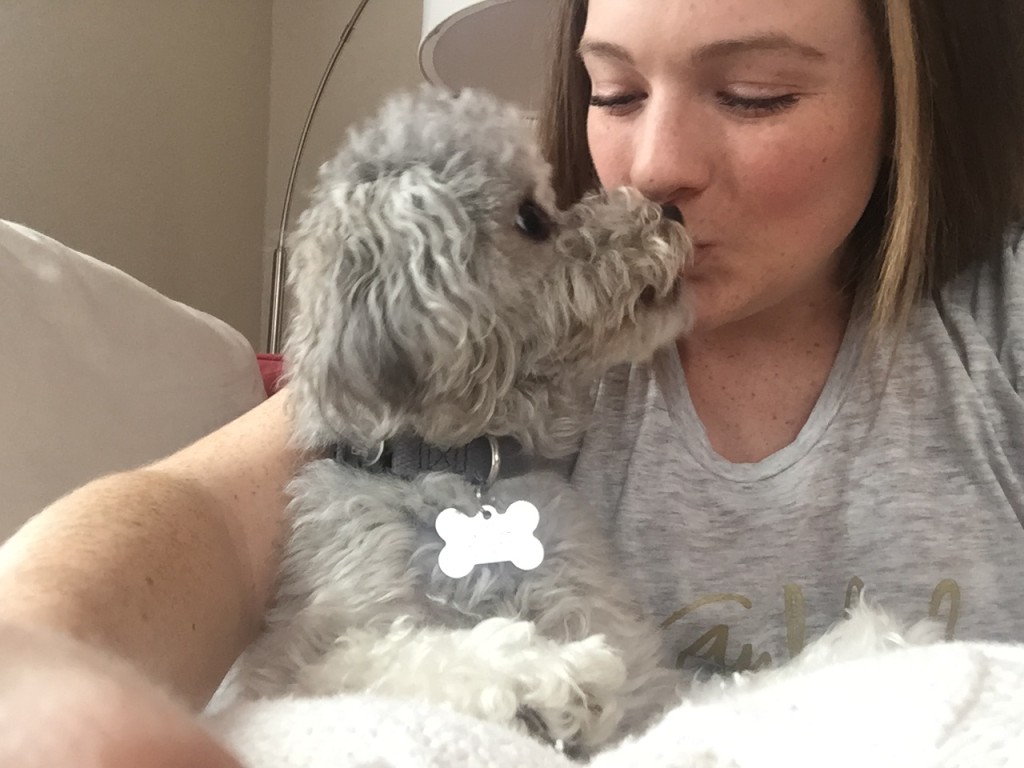 For everything I get in return, the cost of dog ownership is completely worth it to me. That being said, if you're considering a dog, make sure that you do not underestimate the financial responsibility of owning a dog or raising a puppy. It is significant! Not to mention the time and energy you'll have to pour into your new family member as well as the sacrifices you'll have to make. Getting a dog is nothing like buying a goldfish or picking up a new plant. It's life-changing. Life-changing in some really amazing ways (cuddles! long walks together! a constant companion!) and in some really challenging ways as well, like completely rethinking your schedule or cutting back in other areas to afford a dog's expenses.
If you are thinking about adding a furbaby to your life, I would recommend saving money–at least $1500, in my opinion–first. That way, you'll be prepared for both the expected and the unexpected expenses when they come. Because dogs are living things, they are unpredictable. Some months, I spend almost no money on my little guy, but other months, he's pricey! Having cash on hand will come in handy when your dog swallows something he shouldn't, breaks out in a rash, or needs medication for an ear infection.
There you have it–my breakdown of the cost of dog ownership! As I said, this will vary based on your dog, your location, and your preferences. Hope it was helpful!
// How much do you estimate that you spend on your dog each year?
use the image below for Pinterest