This is a sponsored post written by me on behalf of Create the Good. All opinions are 100% mine.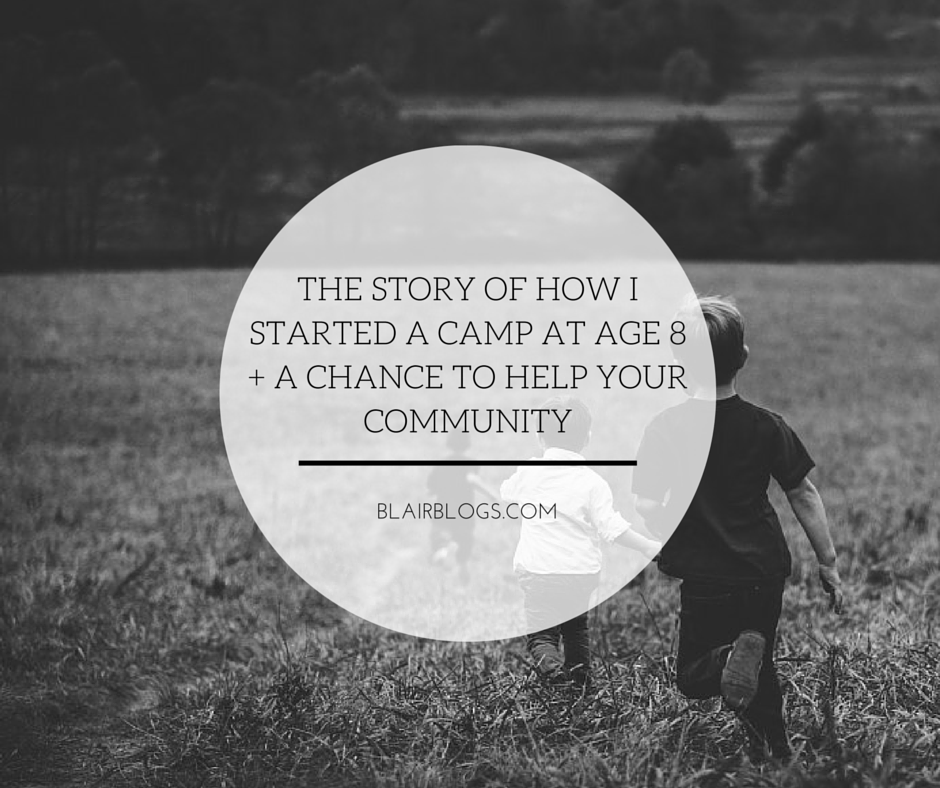 I started a day camp when I was eight years old. I'm not kidding.
When I was in fourth grade, my best friend Bella and I stayed up until the wee hours of the morning planning a day camp for neighborhood kids. We decided to name it Sunset Day Camp and we created a logo, a [very old school] website, and flyers. We used our elementary school directory to "cold call" local families to see if their kids would be interested. We mailed out invitations. We stuck flyers in mailboxes. We took our logo and had embroidered shirts made. We spent hours and hours planning each day of our one-week camp. My mom took off of work for the week so that she could be around to supervise–since, you know, we were eight. (Our first year as camp directors pictured below, I'm on the left, Bella's on the right!)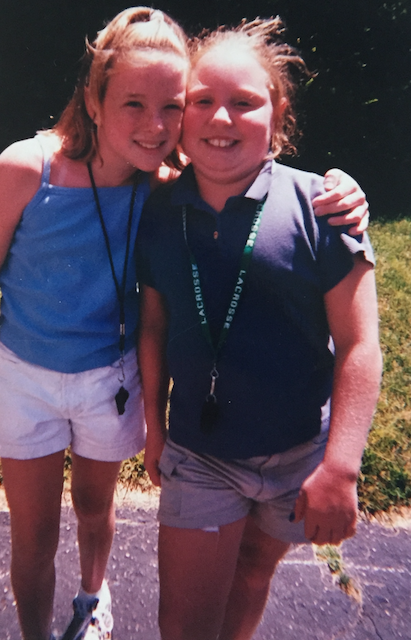 And kids enrolled. Parents sent their kids to our camp! We had SO much fun with our 12 little campers. We ended up hosting Sunset Day Camp for five consecutive summers, and by our fifth year, we had over 25 campers and four "junior counselors." (Which is hilarious, because we were only 13 then!)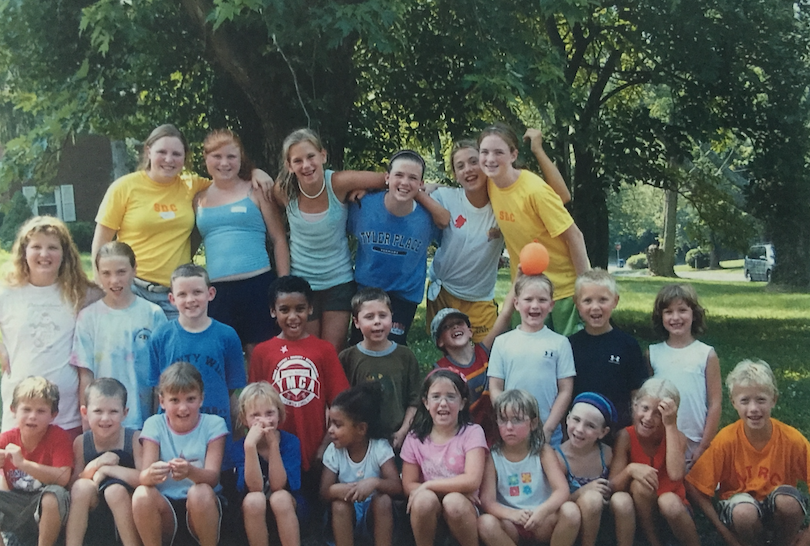 As much as I still can't believe that two eight-year-olds started a camp, some of my favorite childhood memories are from that project. Time spent pouring over craft catalogs and begging our moms to drive us around town so that we could purchase supplies. Hours on the phone discussing our new campers. Journals filled with our notes and doodles and ideas. Weekly very important meetings all year long planning our five days of fun. It was a blast!
Since Bella and I retired from our camp director days, many of our campers and their parents have expressed how much they loved Sunset Day Camp. Stay-at-home mamas who were so thankful for a break during the summer. Kids whose parents couldn't afford to send them to "real" camps loved having the camp experience in their own neighborhood. A couple of our younger campers even started their own version of Sunset Day Camp years later!
I learned so much through this experience serving my community. I gained confidence and leadership skills. I watched my own passions build into children and spark their creativity. I saw that a small act–two elementary schoolers starting a neighborhood day camp–could leave a legacy.
Since my Sunset Day Camp days, I have spent time every year working with kids in my community. Throughout high school, I spent several hours a week teaching first graders how to read. In college, I tutored at the local elementary school in the Spanish immersion program during the year and spent time in Honduras working with orphaned children over Spring Break. After graduation, I was a sixth grade girls small group leader and then became the Early Childhood Director at my church. I've led two service trips to Dallas, Texas, where I've helped middle schoolers learn how to serve their communities. I don't say all this to boast–there are many people who have done much more than me for their communities.
I say this to make the following point: that when you use your passions to fuel your service to the community, everyone is better for it. It is abundantly clear that I have a great passion for working with kids and helping them realize their worth and potential. Each time I volunteered with kids, I not only helped better my community, I bettered myself.
That's why I'm partnering with Create the Good today to encourage you to serve your community…and to share the details about how you can win a donation for your favorite cause!
My Favorite Local Cause

As I mentioned, I led a couple of service trips to Dallas for middle schoolers when I lived in Austin. Little did I know at the time that I was going to move just outside of Dallas! We worked with an organization called Urban Action over the course of our trip and I absolutely fell in love with the cause and the people who are a part of it.
During the summer, Urban Action holds a summer day camp for local kids. The coolest part? The day camp is held inside an apartment in an area where kids don't have access to any summer activities. The apartment has been transformed into a kid-friendly space and its nearness to the kids' own apartments makes it easy and safe for them to walk over to Urban Action each morning.
Not only does Urban Action teach the children who attend manners, social skills, and about God's love, the organization also feeds attendees a healthy lunch each day, provides lots of outdoor toys and activities, and holds a weekly field trip to a local place. I took the photo above when we were on a field trip to the Dallas Museum of Art! Below are some of the kids playing during free time.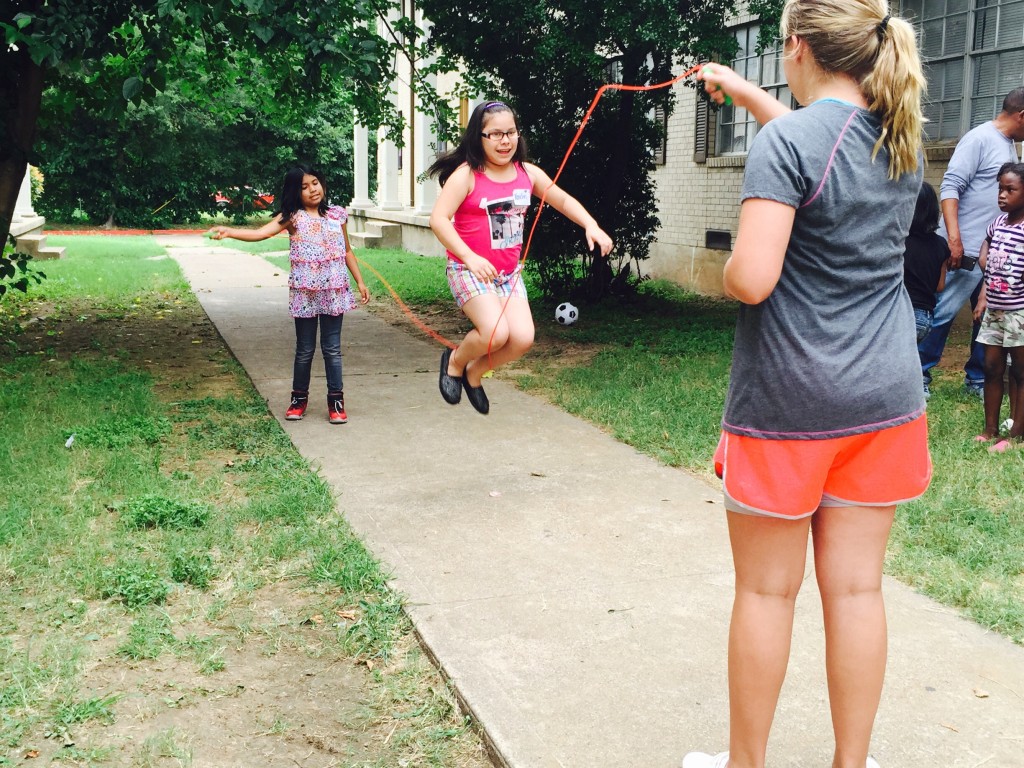 I love Urban Action because it takes the principle of "help people where they are" to a new level. I mean, the founders of this camp literally decided to move into the area where they wanted to help out and now provide wonderful opportunities to local kids.
Now that I live close by, I would love to spend some extended time serving at Urban Action this summer. Since I've had the privilege of working with the kids there for the past two years, I've grown very attached to them!
If I could do one thing for Urban Action, I would love to help remodel their apartment facility. It's been used by thousands of kids over many years, and it could really use a facelift. A fresh coat of paint, some durable flooring, some new tables and chairs, and lots of craft supplies and outdoor toys for the kids would be absolutely incredible and make a big impact on the organization.
What You Can Do
If you have a local cause that you love, I really encourage you to enter the Create the Good Dream Builder Video Contest. All you have to do is make a short video where you explain your dream to help others and identify a specific charity that you'd like to partner with to make those dreams come to life!
If you submit a video before February 7th, you could win $2,500 (first place) or $500 (second, third, and fourth places) for your favorite local charity! Simply submit your video and the public will vote on which of the 12 selected finalist videos inspire them the most!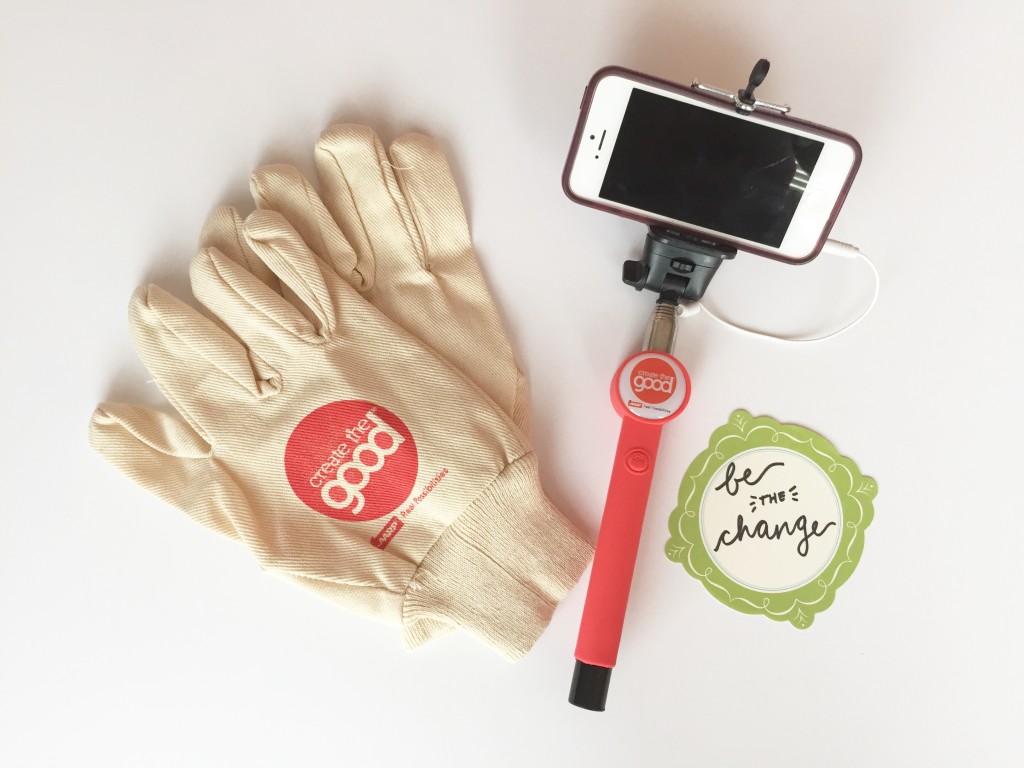 For more information, check out the Create the Good Facebook page or website!
// Have you ever done anything as crazy as starting a day camp at age eight? What's your favorite local charity?