What's the best Christmas gift you've ever received? For me, it's easy. When I was nine, after months and months of begging my parents for a dog, writing Santa countless pleading letters, and creating long lists of dog name ideas in my journal, it was Christmas Day. Despite my parent's resistance, I still ran down the stairs on Christmas morning (after the obligatory siblings-on-the-stairs photo, of course), hoping to hear a puppy whimper or bark. The only thing I heard, though, was the Christmas music streaming through our wall-mounted speakers and my younger brother and sister tearing through their gifts. I had known deep down that I wasn't going to get a dog; my parents had been clear that it wasn't the right time for our family. And because I'm a self-proclaimed "optimistic realist," I simply moved on, happily opening up boxes of joy that were wrapped in all the same paper.
I was just about finished with opening my gifts when I noticed a little bag with a tag that read "Sorry I couldn't get you the real thing…" Inside was an adorable stuffed puppy, an apricot color, with little black eyes–I named him Scooter, and he went everywhere with me. Seriously, I fell asleep holding scooter until I was 22 years old. He came with me to summer camp, to sleepovers, on trips, to college, when I studied abroad–everywhere. Truly he was, at the time, a better gift than a real dog because he could travel with me as I grew up and moved, and I could stuff him into dozens of suitcases and cart him with me across the globe. I don't hold on to a lot of things, but I'll always keep my Scooter. In fact, when I got my long-awaited real life puppy Charley two years ago, my heart burst when he would find Scooter in my bed and cuddle him, even though Scooter has become ragged, worn-out, and matted after so many years of love.
No matter that Scooter was very inexpensive, he's easily the best Christmas gift I've ever received. The heart behind him was one of empathy and kindness, which made me love him all the more. I often think about Scooter when I'm shopping for the people I love around Christmastime. What can I get them that will speak to their hearts? How can I show that I care about them and know them through a gift? I love contemplating these questions because I greatly enjoy giving gifts. Really, is there a better feeling than watching someone you love open up a gift, full of gratitude and delight? I could shop for gifts every day of the year if my wallet would allow it! That's why I'm partnering up with JCPenney this Christmas season to help you find gifts that the people you love will love (and they're calling it gift toasting–how fun is that?!). It can be hard to find something for everyone, and it can also be time-consuming and expensive. But it doesn't have to be! Today, I'll share four sets of gift ideas for the people you're buying for this holiday season–it doesn't get easier than this!
Gifts For The Sweet Treat Baker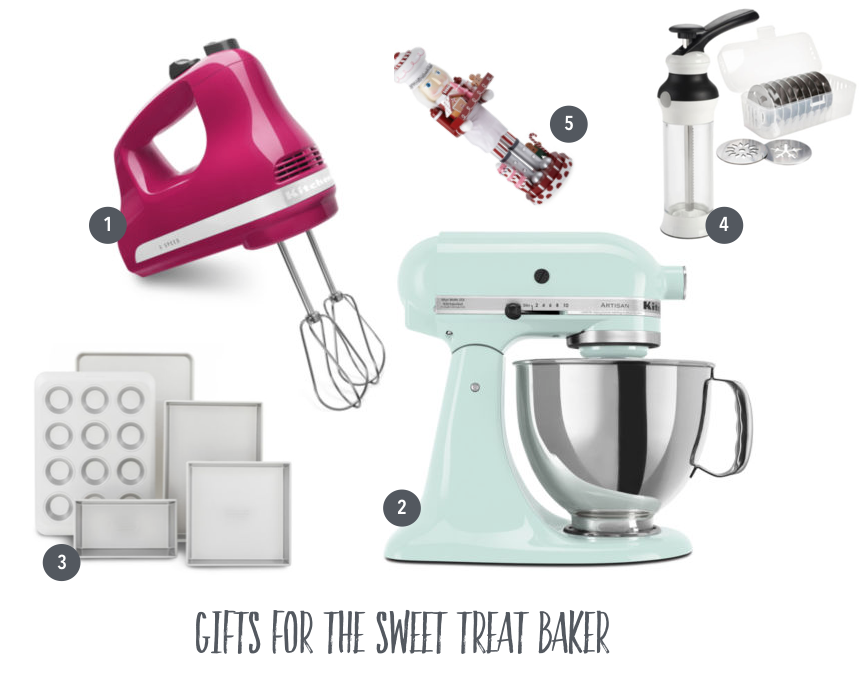 Gifts For The Fitness Fanatic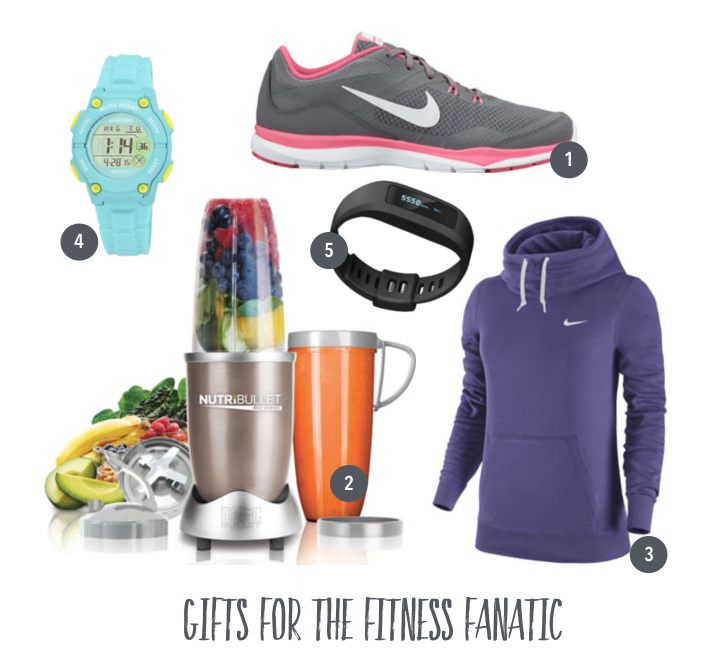 Gifts For The Host With The Most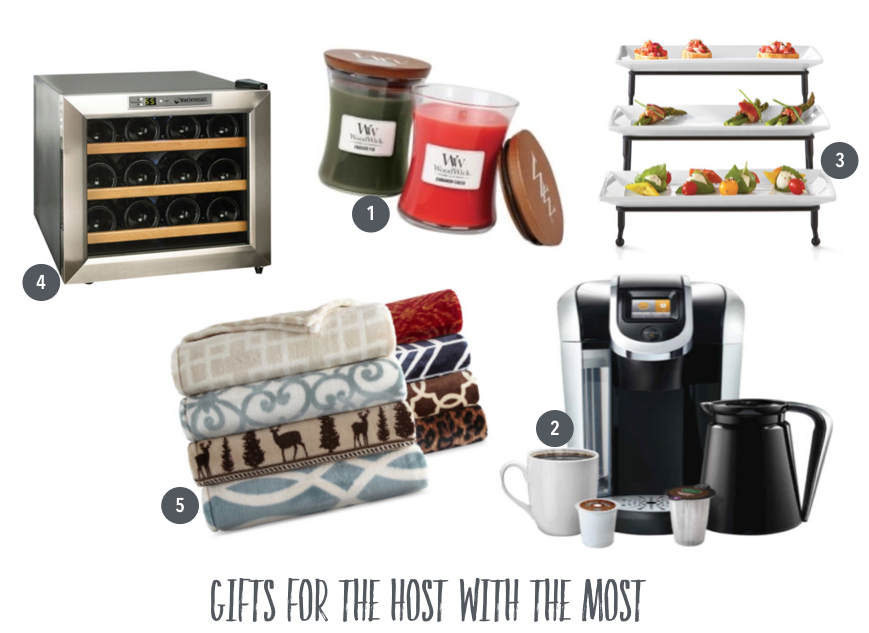 Gifts For The Little Ones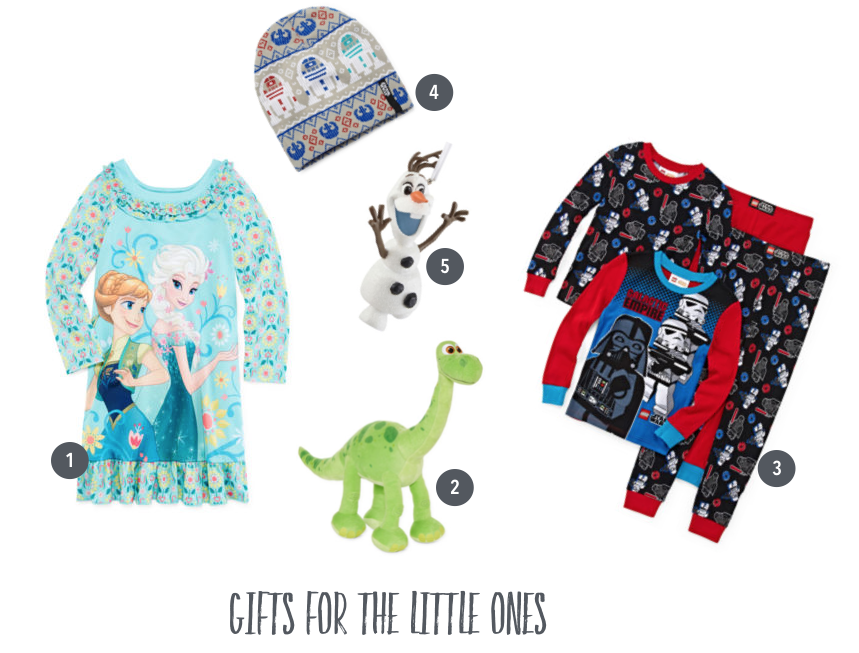 For more ideas you can visit JCPenney on their website and follow them on Facebook, Twitter, Pinterest, Instagram, Youtube, and Google+!
There you have it–some great gift ideas for the people you love! Riley and I have been shopping little by little for the past few weeks, and every time we come home with that perfect gift, I am overjoyed! Because, in the end, it's not about more-more-more but about the heart behind the gifts you wrap up (meaningful-meaningful-meaningful if you will!). Happy shopping this season and make sure you head over to JCPenney and check out their great holiday gift selection!
Please enable Javascript to watch this video
Oh, and just to sweeten the holiday season, JCPenney is giving away a $100 gift card! To enter, comment below with the best gift you've ever received and one gift that you can't wait to give to someone you love this year! All comments will automatically be entered to win! Happy heartfelt gift giving–'tis the season!
Entry Instructions:
No duplicate comments.
You may receive (2) total entries by selecting from the following entry methods:
1. Leave a comment in response to the sweepstakes prompt on this post
2. Tweet (public message) about this promotion; including exactly the following unique term in your tweet message: "#SweepstakesEntry"; and leave the URL to that tweet in a comment on this post
3. Blog about this promotion, including a disclosure that you are receiving a sweepstakes entry in exchange for writing the blog post, and leave the URL to that post in a comment on this post
4. For those with no Twitter or blog, read the official rules to learn about an alternate form of entry.
This giveaway is open to US Residents age 18 or older (or nineteen (19) years of age or older in Alabama and Nebraska). Winners will be selected via random draw, and will be notified by e-mail. The notification email will come directly from BlogHer via the sweeps@blogher email address. You will have 2 business days to respond; otherwise a new winner will be selected.
The Official Rules are available here.
This sweepstakes runs from 12/10/2015 – 12/31/2015
Be sure to visit JCPenney's brand page on BlogHer.com where you can read other bloggers' posts!