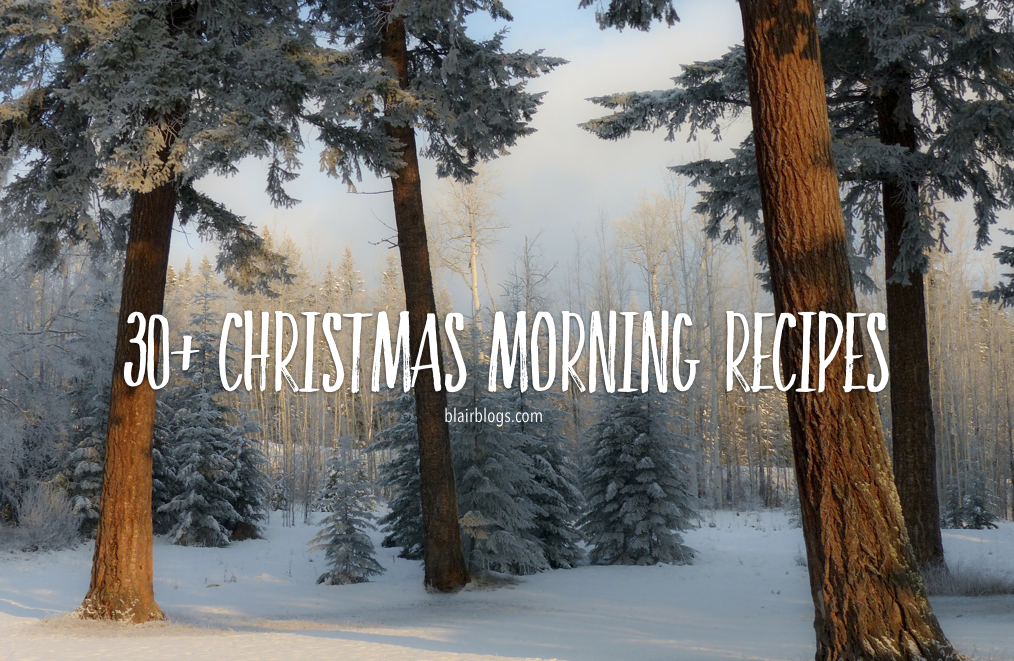 Christmas is this week! Hooray!
Riley and I are flying to Maryland today to spend Christmas with my side of the family…and we can't wait to get there! I'm dreaming of waking up in my childhood home on Christmas morning (hopefully with snow falling outside!), sleepily pulling on a sweatshirt, and then being forced asked, as always, to sit on the steps and take a sibling photo. (No matter that we're all grown now!) After our photo on the stairs, we always head into the kitchen for some Christmas morning breakfast. We usually eat cinnamon rolls, but now that our extended family brunch has been pushed to a late lunch/early dinner instead, we're planning on amping up our morning menu for something more substantial.
As I set out to choose some recipes for our Christmas morning together, I found oodles of yummy dishes. I can't make all of them, so I decided to share my favorite finds–hopefully your family will have a cozy and delicious Christmas morning too!
Drinks
Sweet
Savory
Yum! I'm currently narrowing our menu down to a few of these–but they all sound incredibly delicious!
// What does your family eat on Christmas morning? Do you plan on trying any of these recipes?
Thank you for reading! You can find me online on Facebook, Instagram, Pinterest, and Twitter. If you'd like to be alerted whenever I publish a new post, you can follow me on Bloglovin' or subscribe via email. Check out my fun tees in my Etsy shop and listen to my weekly podcast about simplifying life, Simplify Everything! Are you a blogger too? Check out my Blogger Mentorship Program.