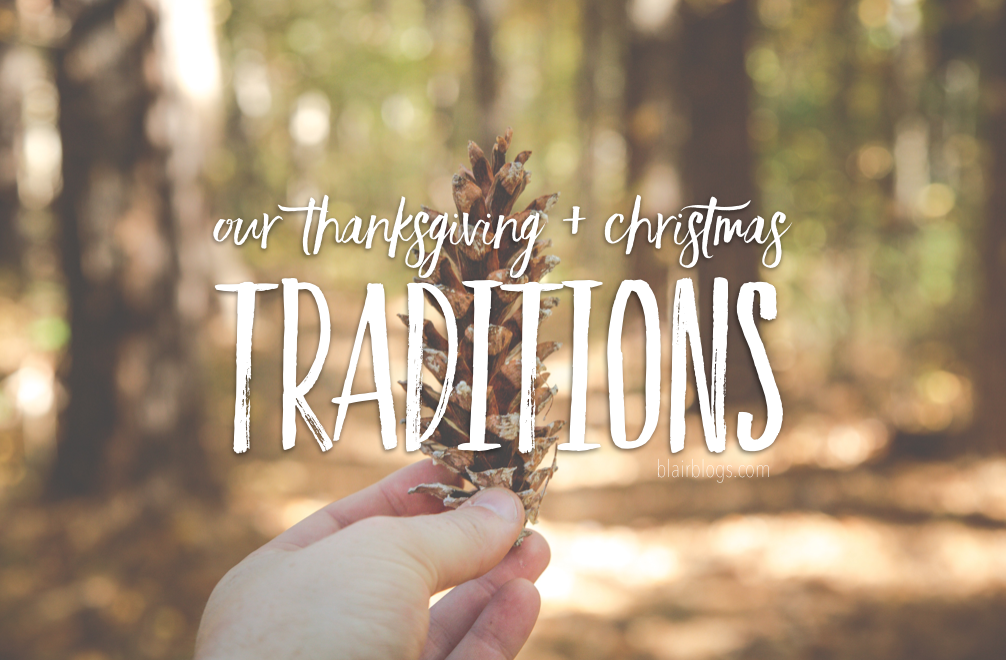 I savor traditions. I feel like they give a rhythm and heartbeat to each calendar year. This year will be different than any other because it'll be my first holiday season as a married lady! I look forward to merging my holiday traditions with Riley's, as well as adding some of our own as a couple. Today, I'm going to list our Thanksgiving and Christmas traditions along with which one of us they originate from!
Signed Thanksgiving Tablecloth
This is a tradition from my side of the family! Each family member (and any other dinner guests) signs and dates the tablecloth with what they're thankful for every year. It's incredible to look back…a favorite was written by my sister when she was little, "I'm thankful for food and me!" Amen, Allie. Below is a photo of my cousin Claire signing the tablecloth a few years ago!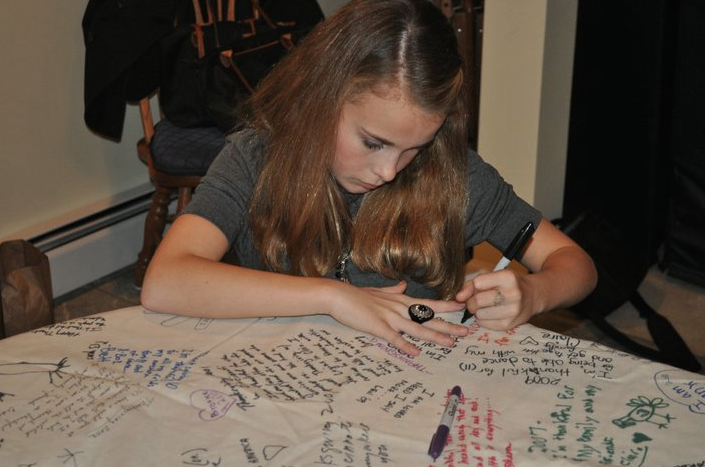 Thanksgiving at the Lake
This one is from Riley! His grandfather lives in a great lake house, and each Thanksgiving, the family gathers around the table there. It is so gorgeous and peaceful; I absolutely love it. (His family also celebrates 4th of July at the lake!) I look forward to my second Lamb family Thanksgiving…this time as a Lamb myself! Below are a few Thanksgiving-at-the-lake photos.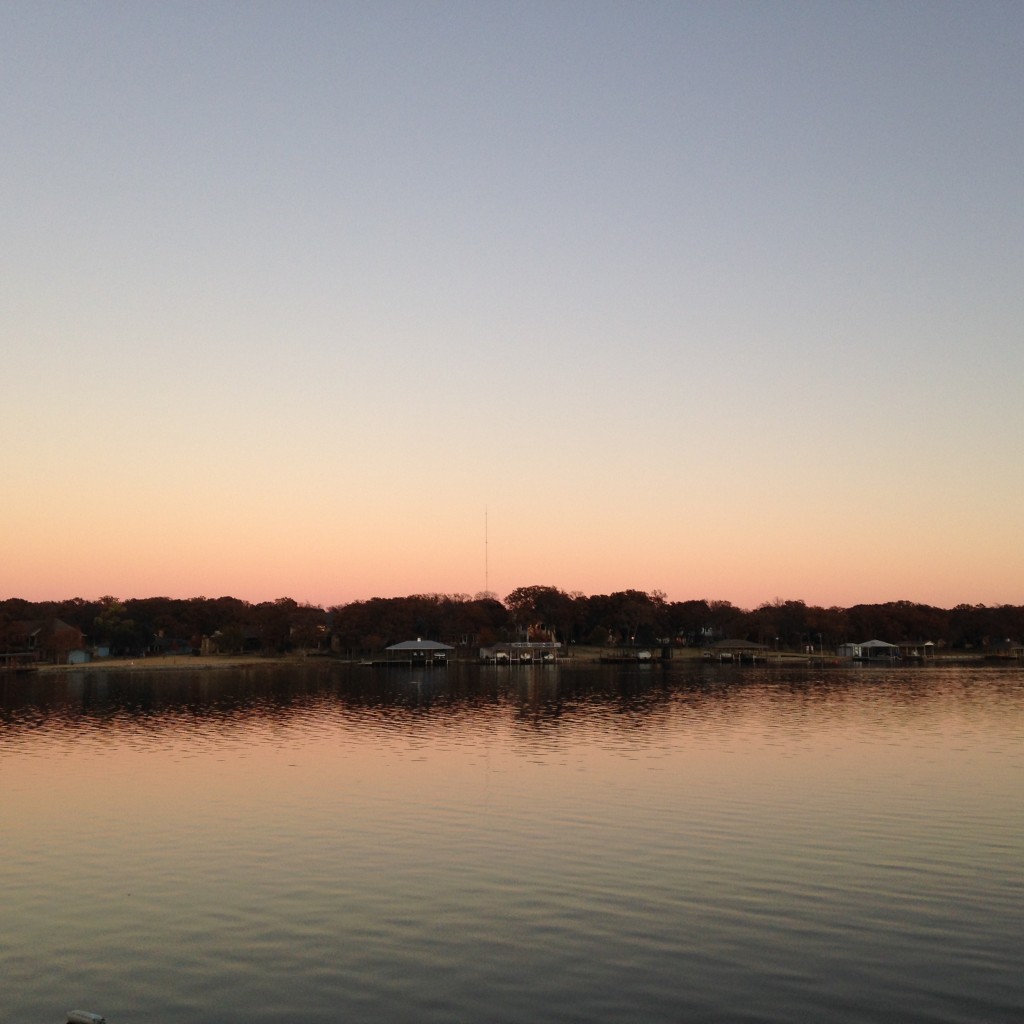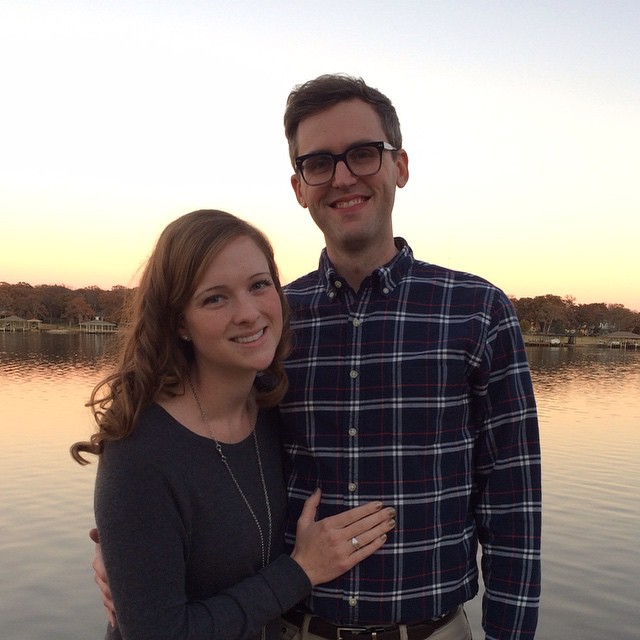 Sauerkraut With Thanksgiving Dinner
This is my family's tradition (though Riley's family plans on adopting it this year)! Apparently it's a Baltimore thing, which I never knew until I moved out of Baltimore (which is where I grew up) and realized that no one else serves sauerkraut with Thanksgiving dinner. The best way to explain such an odd addition to the meal is that it acts sort-of like the cranberry sauce, except it's more tangy/sour. A little sauerkraut is great with a bite full of turkey or mashed potatoes, much like the way most people eat a little cranberry sauce with each bite of Thanksgiving food.
Building Gingerbread Houses
This is my tradition! My birthday is on December 9th, which I like to think is the perfect date. It's in the middle of the holiday season (so cozy! so fun!), but it's far enough away from Christmas that I actually get to celebrate my birthday separately. I have the fondest memories of my childhood birthday parties, where every year, for as long as I can think back, all of my guests and I made gingerbread houses! My parents would stay up late the night before my party and construct little graham cracker houses (they affixed them to white foam deli trays my mom somehow schmoozed from the local butcher), and then each of us would get one. There would be literally pounds of candy in bowls down our dining room table, and all of us would go to town, making little candy houses.
Once I outgrew birthday parties, my cousins and I still got together to make gingerbread houses. Even in college, I made one each year. Last year, Riley and I made one together one cold December afternoon. Long live gingerbread houses! (Below is one I made with my sweet friend, Angela a few years ago! Evidently, we got tired of decorating, hence the "see other side!")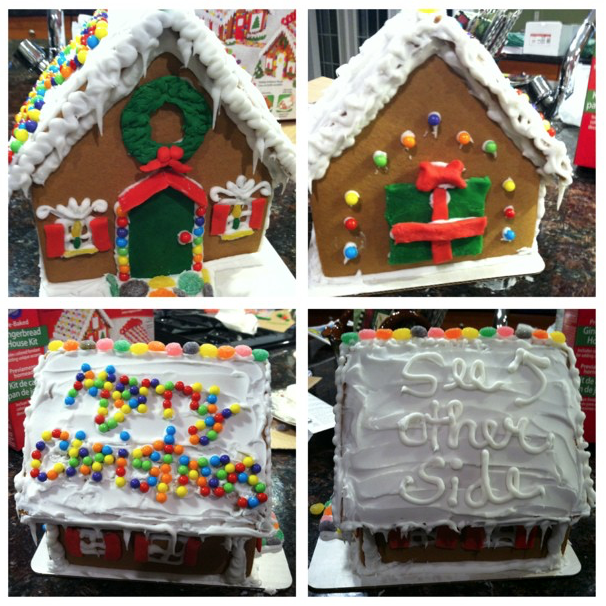 Bad Christmas Movie Marathons
This is definitely a Riley tradition, but I'm starting to adopt it, too. Riley and his family love to watch awful Hallmark-type Christmas movies that premiere between Thanksgiving and Christmas each year. The bad acting, countless green screens, and ridiculous plot lines are Lamb family favorites. I've always changed the channel when these movies come on in the past, but last weekend, I watched one with Riley's family and laughed so hard I cried. I think I'm a bad Christmas movie convert!
Stockings are a Big Deal
This, like our Christmas morning menu, is a tradition that we both have, though they're different. In Riley's family, stockings are more fun and better than "normal" presents, and his family members fill each other's stockings with really awesome gifts! In my family, our stockings are always packed full of candy (and sometimes a gift card). That way, we can load up on sugar while we open gifts, before we have Christmas brunch. Personally, I wouldn't mind a hybrid of our two traditions: awesome gifts plus candy sounds like a winning equation to me! 🙂
Yearly Photo Ornament
This tradition is ours as a couple! Last year, after Thanksgiving, Riley and I were strolling through a Michael's store when I saw an assortment of cute photo frame ornaments, each with a little tag that read "2014." Immediately, I turned to him and announced that we would get one each year and put a significant photo in it…how special it would be to look back each year as we put up our tree and reminisce! When I got home that evening, I put a photo of us from Thanksgiving in it (pictured below), but when I pull out our Christmas décor next week, I plan on switching the 2014 photo out for one of us on the night we got engaged. I already purchased our 2015 ornament frame (from Michael's again), and that one will obviously have a wedding photo in it! I can't wait to watch our family grow and change over the years.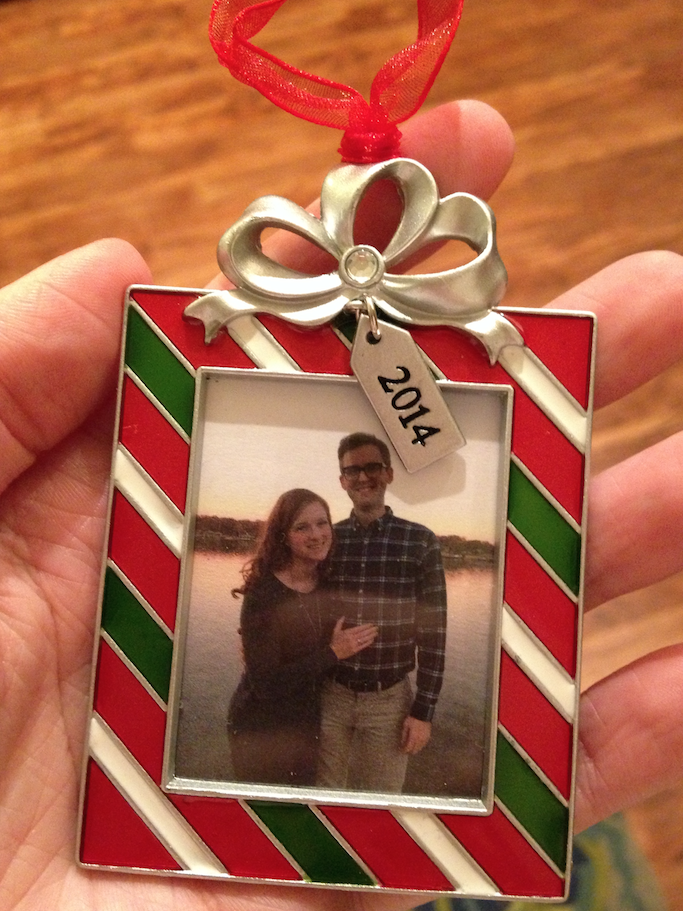 Particular Christmas Morning Food
Both Riley and I grew up with a very particular Christmas morning menu! In my family, we always eat cinnamon rolls. I love the way our house smells as we open gifts together. Riley's family always goes to a German bakery called Rumpy's on Christmas Eve and buys lots of kolaches, danishes, bierox and struedel–and then eats them on Christmas morning! Personally, both cinnamon rolls and German baked goods sound great to me! This year, we'll be with my family in Maryland, so we'll go for the cinnamon rolls…but next year, we look forward to Rumpy's!
There's a sprinkling of some of our favorite holiday traditions! Do you have any of the same traditions? Any unique traditions? Let me know! 🙂